Our Mom made this recipe for us about once a month and would have to double the recipe because we could eat ALL of it in one sitting! This recipe is made with Country Style ribs so you get a lot more tender rib meat!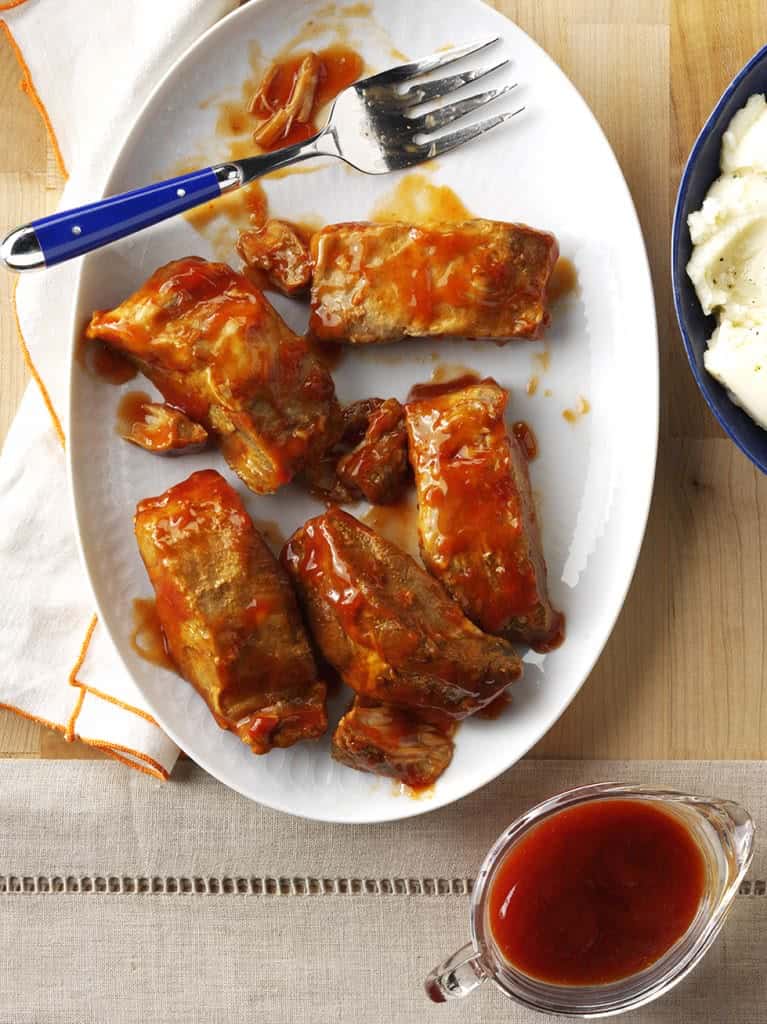 I am a die hard rib fanatic. I could eat them all the time.
These ribs are SO easy that you can easily dump it in the slow cooker and walk away for the day. Then, when you are ready to eat, you can serve them at dinner time.
This recipe can easily be made into a freezer meal that literally takes only a couple of minutes to prepare.
Read the instructions below to see how we make this recipe into an easy freezer meal.
The best part is, you can make these ribs in an instant pot as well. They are quick, delicious, and taste just as perfect.
How to Make BBQ Spareribs in the Instant Pot
This recipe is one of the easy ones to make into an Instant Pot Recipe! Follow these steps and you will be fine.
Place your spareribs into the bottom of the instant pot.
Add all of your ingredients right on top. It doesn't matter the order, just make sure they are all in there!
This is the part that is different! Add 1/2 cup of water into the pot!
Push "Manual" and set the timer for 30 minutes. (Remember it takes about 10-15 minutes to pressurize – that extra time is not counted in the timer). Then let it release on it's own. (You can do a quick release if you must though!