This Instant Pot Chicken Chile Verde tastes amazing and is so easy to make. Add a few ingredients into the instant pot and dinner is made in minutes. It doesn't get much better than that.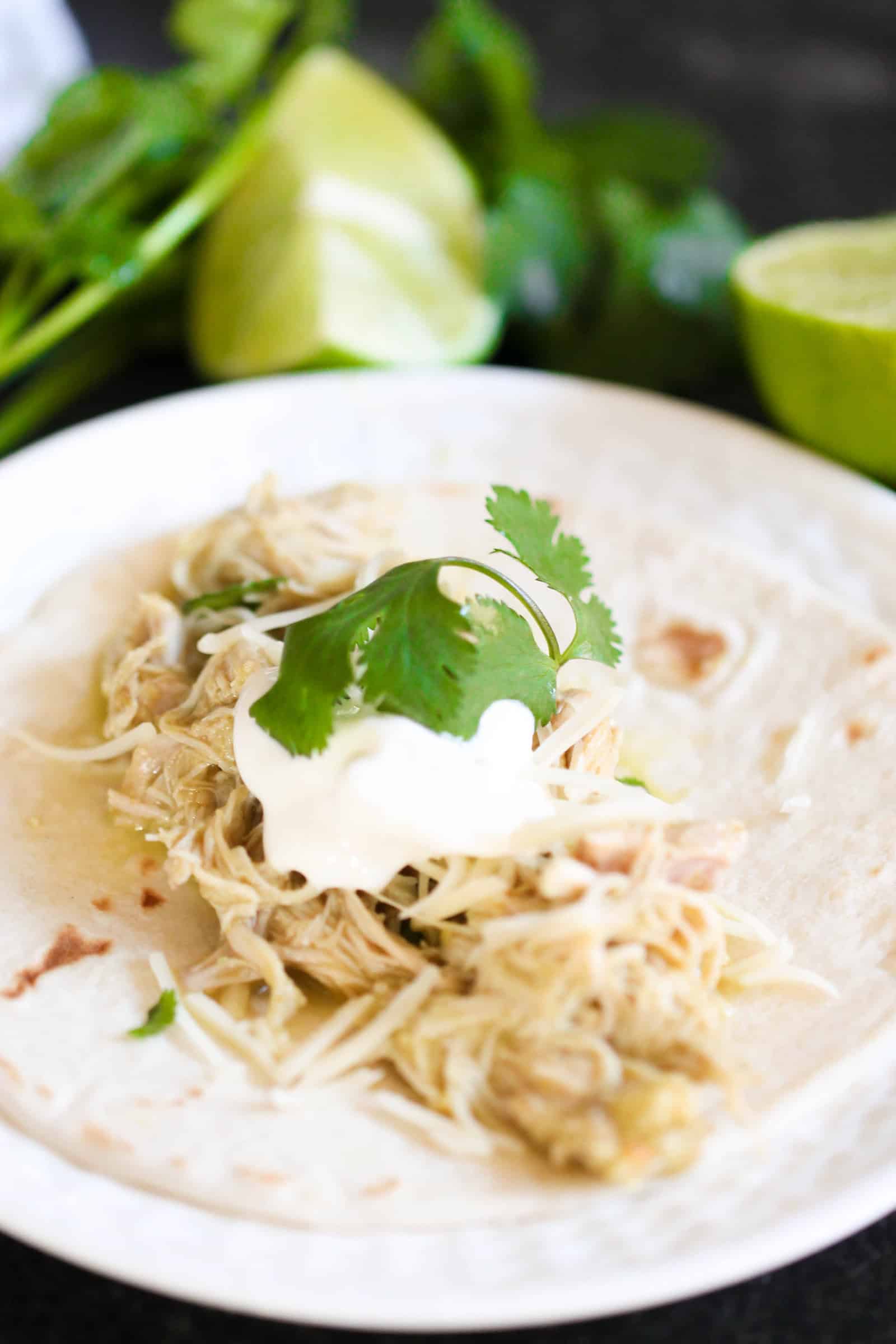 Where my Instant Pot lovers at? I had heard that using a pressure cooker would change your life, but this Instant Pot Chicken Chile Verde Recipe was a big one for me.
I'm so used to cooking and adding in extra liquid to make sure it doesn't dry out, but this recipe calls for NONE and turns out juicy and delicious.
This recipe only requires a few simple steps, and dinner is ready within minutes. If you have an instant pot, you have to give this a go. Your tastebuds will go wild for this one.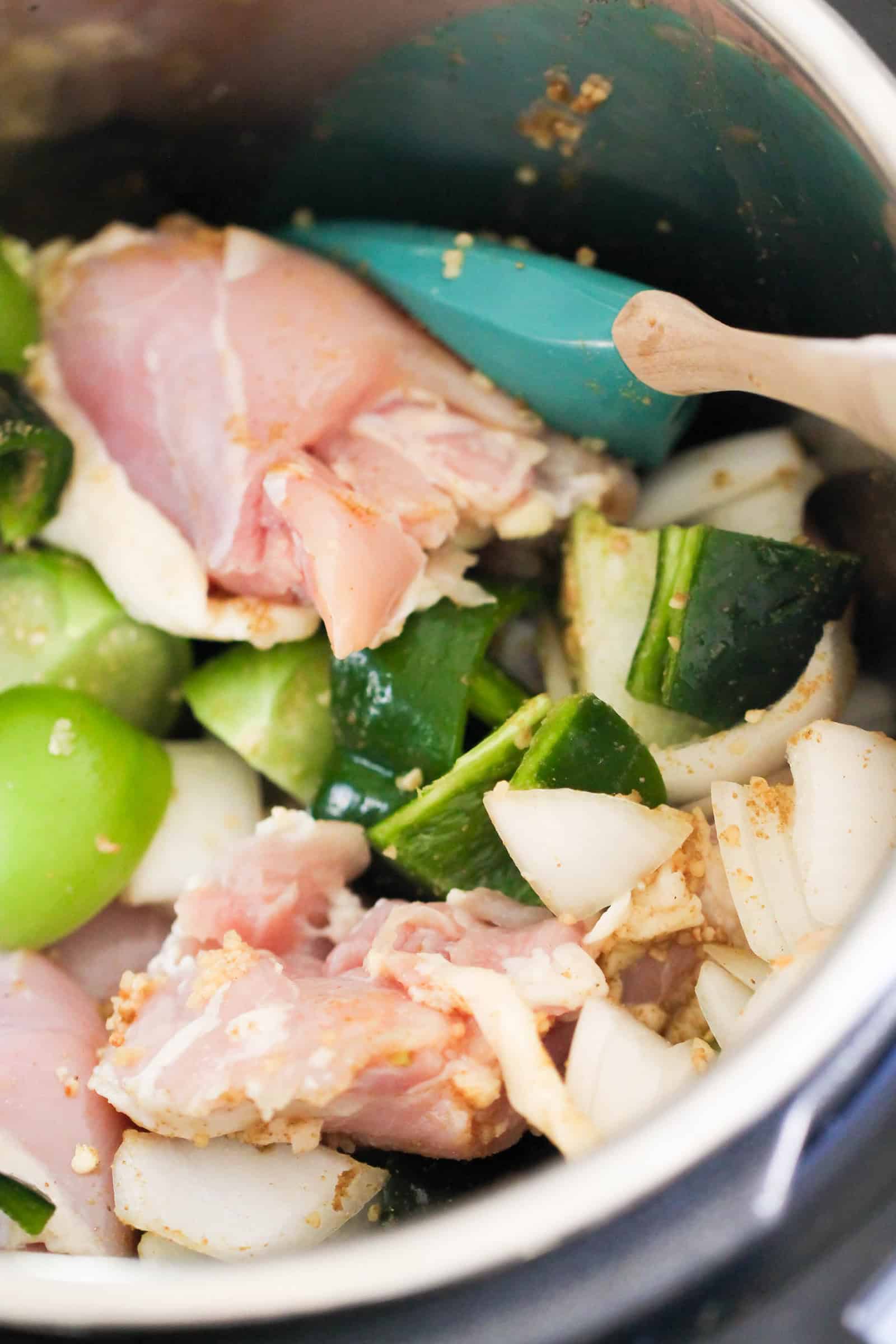 Then you will want to try another amazing Instant Pot recipe that is so easy to make. Our Instant Pot Cashew Chicken is a crowd favorite. Find the recipe HERE.
Related Recipe: If you love this Chile Verde, check out our Instant Pot Pork Green Chile Tacos! 
Are Instant Pots worth it?
The thing we love about the Instant Pot, is that it has so many functions in one. You can sear, pressure cook, and steam using the same machine.
THIS is our favorite Instant Pot (and the one we used for this recipe).
How to make Instant Pot Chicken Chile Verde:
Step 1: Place chicken thighs, tomatillos, peppers, onion, garlic, cumin, and salt in an Instant Pot.
Step 2: Saute on high for 5-8 minutes, until chicken is lightly seared.
Step 3: Place lid on Instant Pot, seal, and cook manually on high pressure for 15 minutes. When finished, allow pressure to release naturally.
Step 4: Remove chicken from pot and shred, then set aside.
Step 5: Add cilantro and Worcestershire sauce to the remaining ingredients in the Instant Pot.
Step 6: While your chicken is removed and set aside from the instant pot, get all the pressure cooker juices and using an immersion blender (or transferring everything in the Instant Pot to a high-power blender), blend until the sauce is smooth.
Pour sauce over shredded chicken (as much or as little as you want).
Step 7: Serve warm topped with cilantro, fresh squeezed lime juice, and tortillas.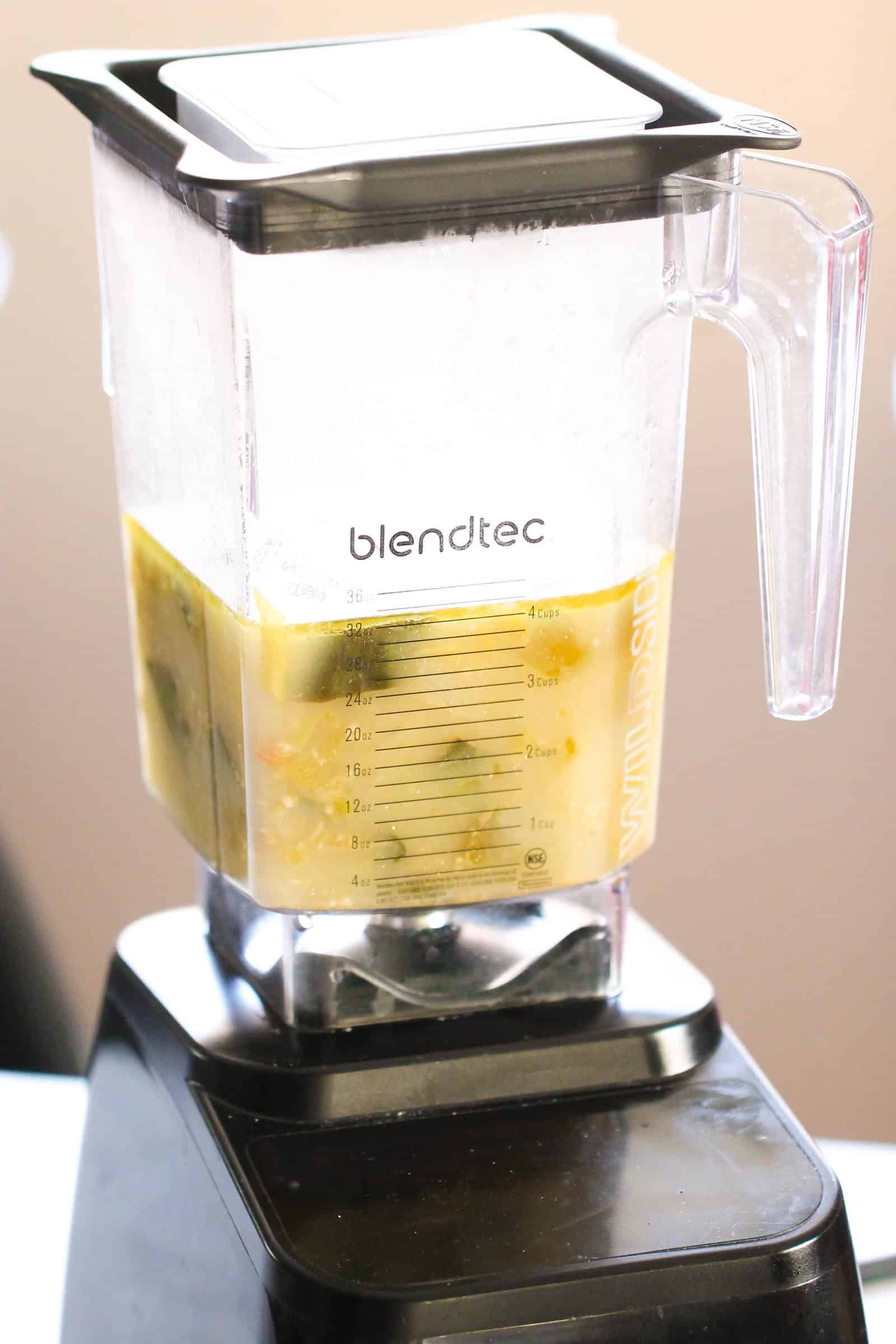 How to make the sauce for the Instant Pot Chicken Chile Verde:
This sauce is so simple to make. It practically makes itself, we just add an extra step to ensure it is smooth and creamy without any lumps.
Simply remove and pour the juice left in the Instant Pot after removing the chicken. Pour it into a blender or immersion blender.
Blend until sauce is smooth, and pour over the Chicken Chile Verde.
We love this immersion blender, but for this recipe, I ended up using my Blendtec and it worked like a charm. Any blender or food processor will work for this recipe.