For an easy family dinner recipe, this Instant Pot BBQ chicken sandwiches recipe is a go to recipe! Plenty of delicious spices to take this BBQ sandwich to the next level.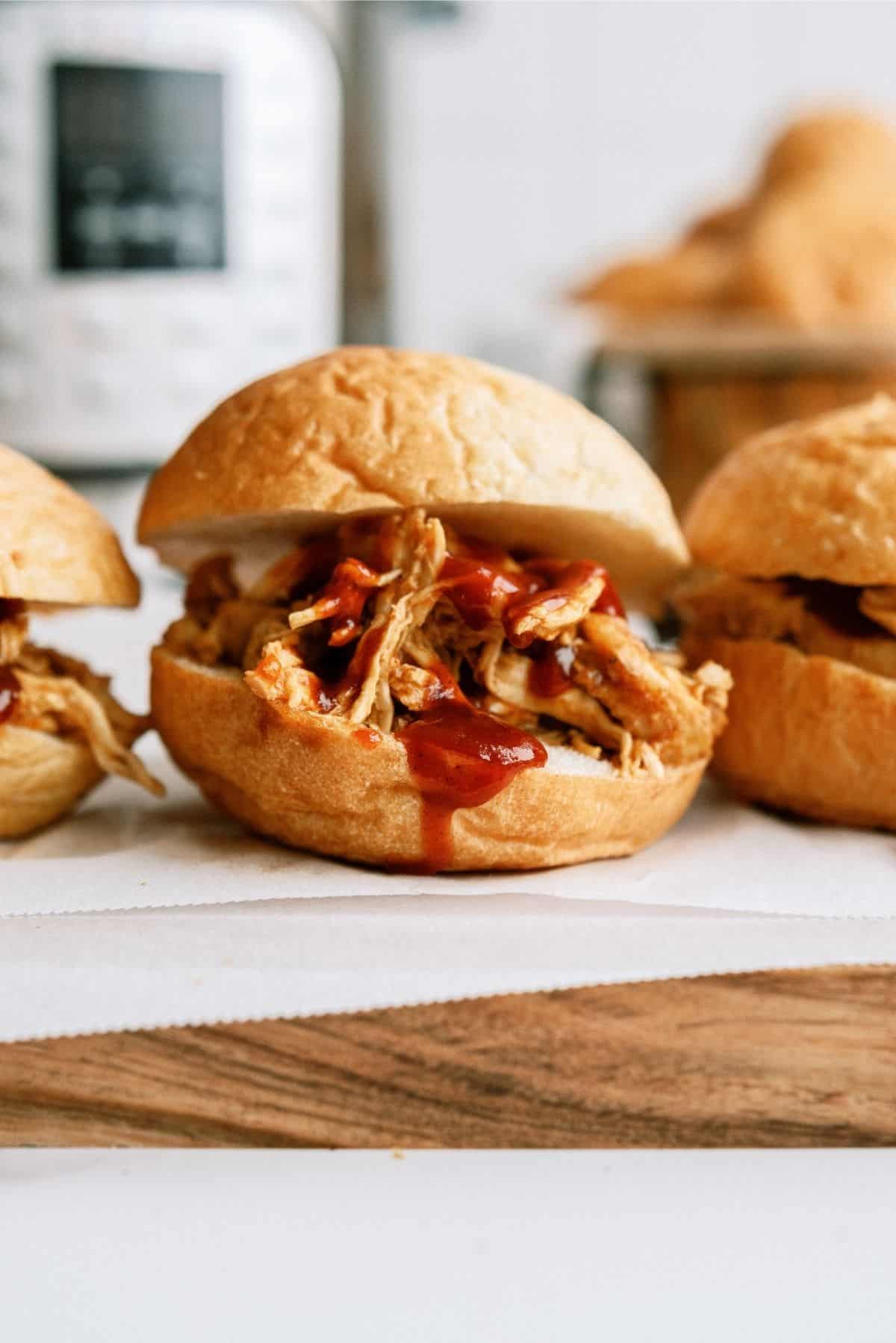 Instant Pot BBQ chicken sandwiches recipe has become a staple in our household! It is an extremely budget-friendly dinner recipe that is super quick to get started.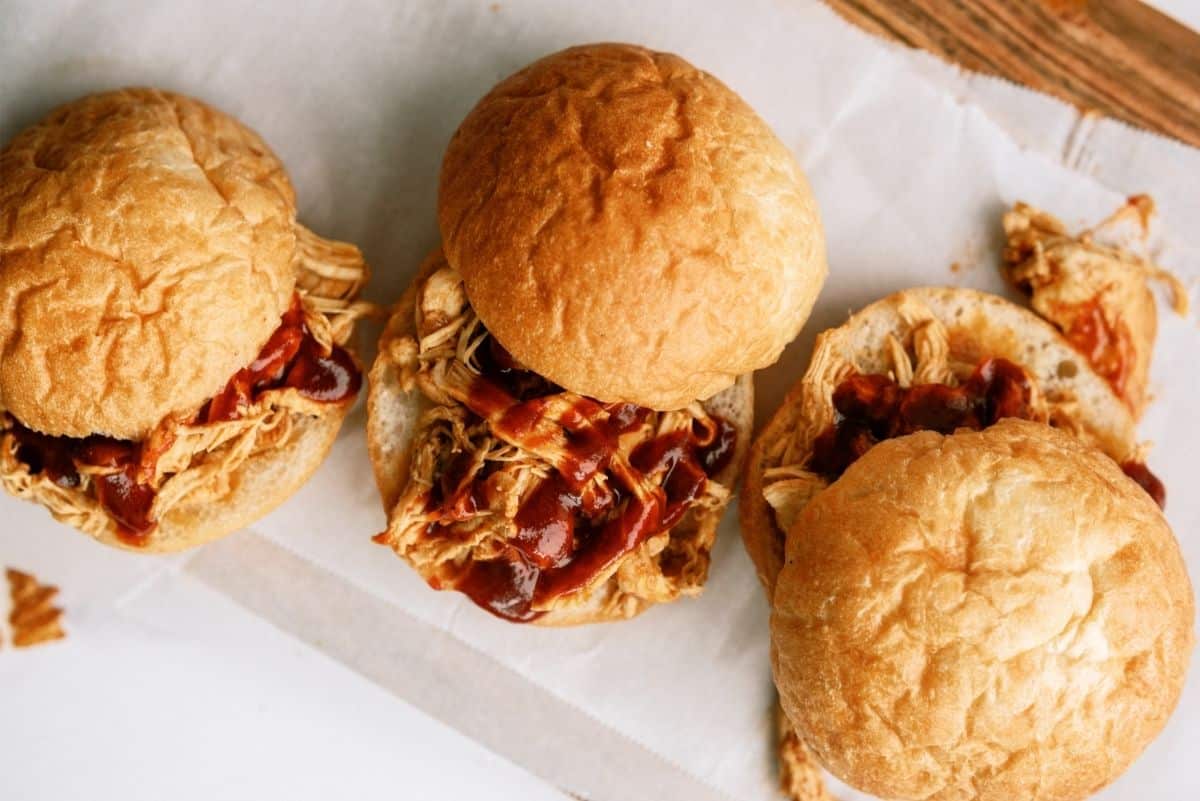 Whoever made the first pressure cooker knew what they were doing and they have come a long way since. I use an Instant Pot recipe at least once a week if not more. Just like this Instant Pot chicken recipe, you can make a delicious dinner in no time.
Soon enough this will be a recipe you make at least once a month, but probably more. Let's be real, I am all about making dinner time easy, and this recipe is just that. Easy, simple, and DELICIOUS!
You can also add some of our other recipes like our Skillet Red Potatoes, Loaded Broccoli Salad, or Slow Cooker 3 Cheese Broccoli Cheese Soup recipes for some great side dish options!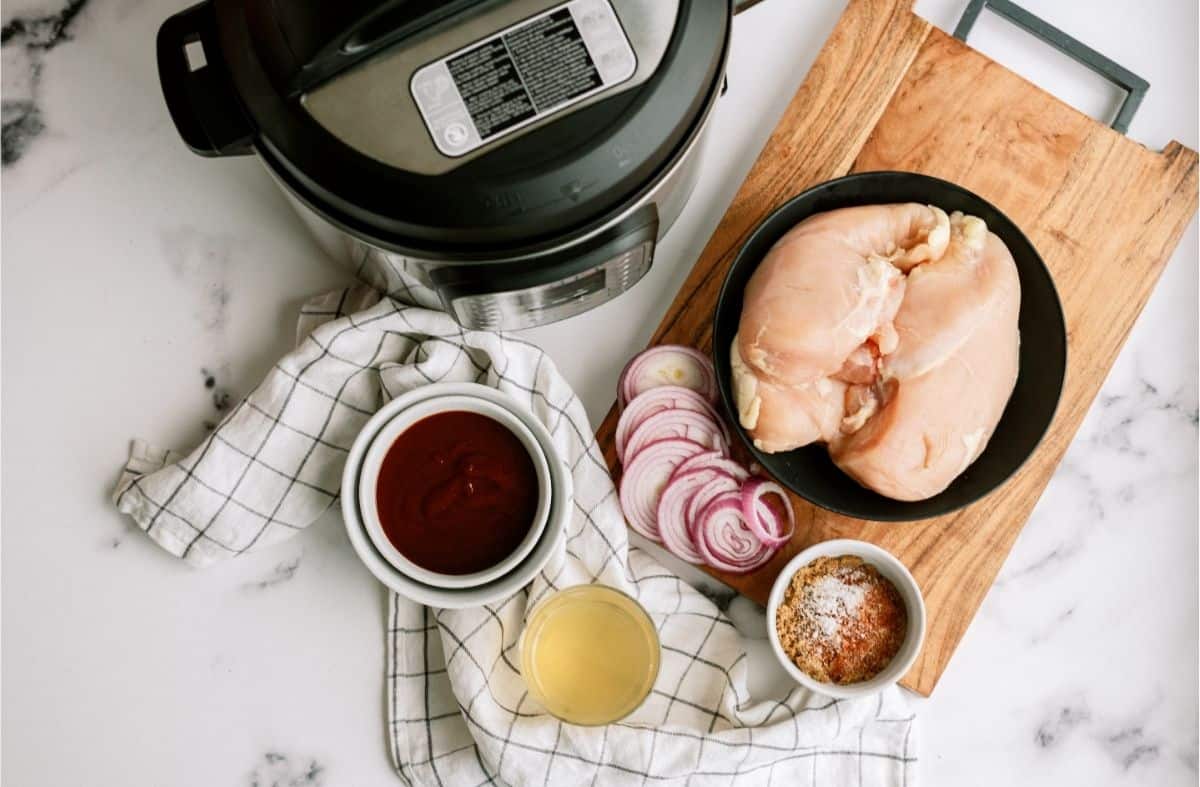 Ingredients Needed For Our Instant Pot BBQ Chicken Sandwiches Recipe:
Onion
Boneless, skinless chicken breast
Brown sugar
Salt
Ground black pepper
Smoked paprika
Garlic Powder
Onion powder
Chicken broth (water can do as well)
BBQ sauce
Hamburger buns
How To Make Our Instant Pot BBQ Chicken Sandwiches Recipe:
Begin by placing the sliced onions in the bottom of the Instant Pot.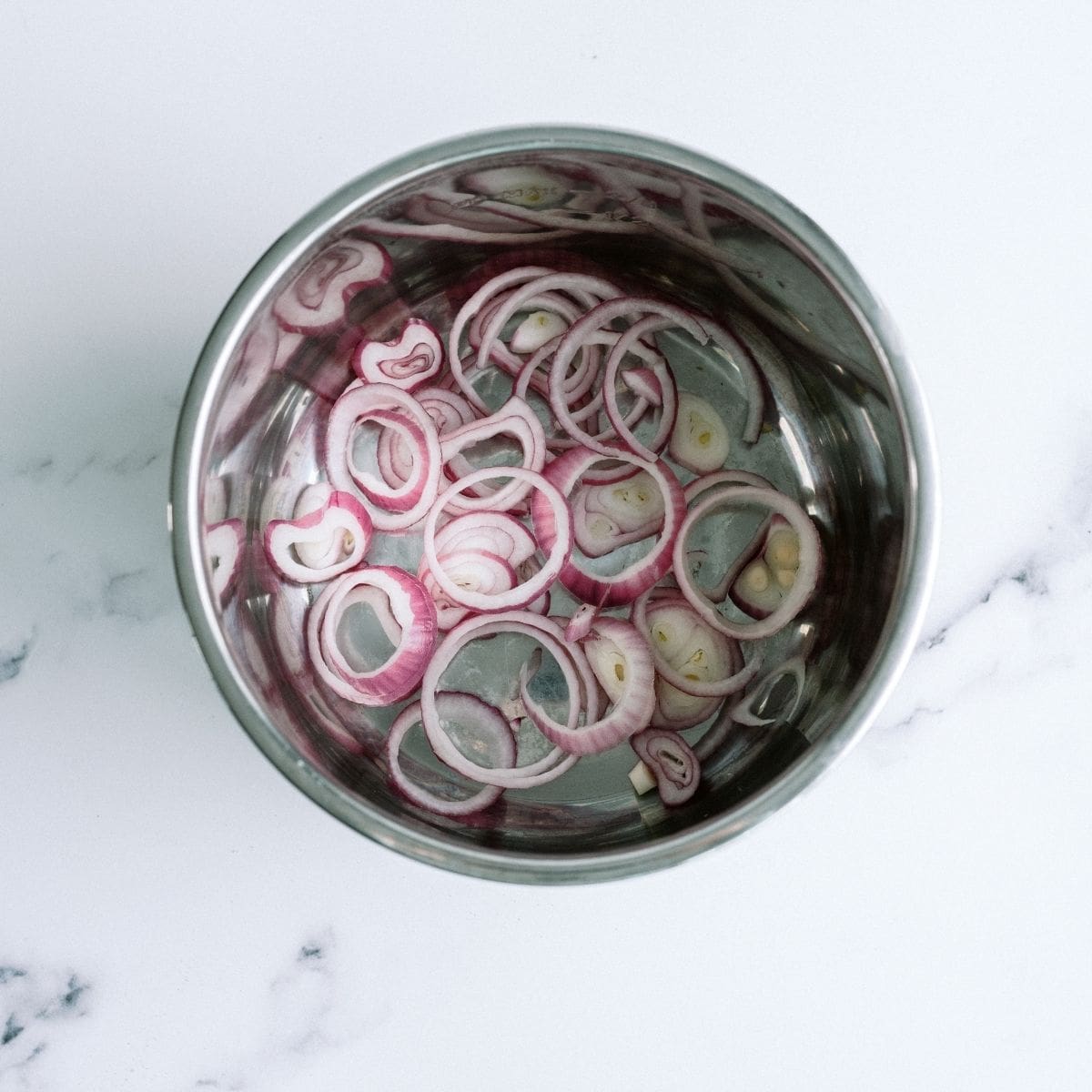 Then, place chicken breasts on top of the sliced onions.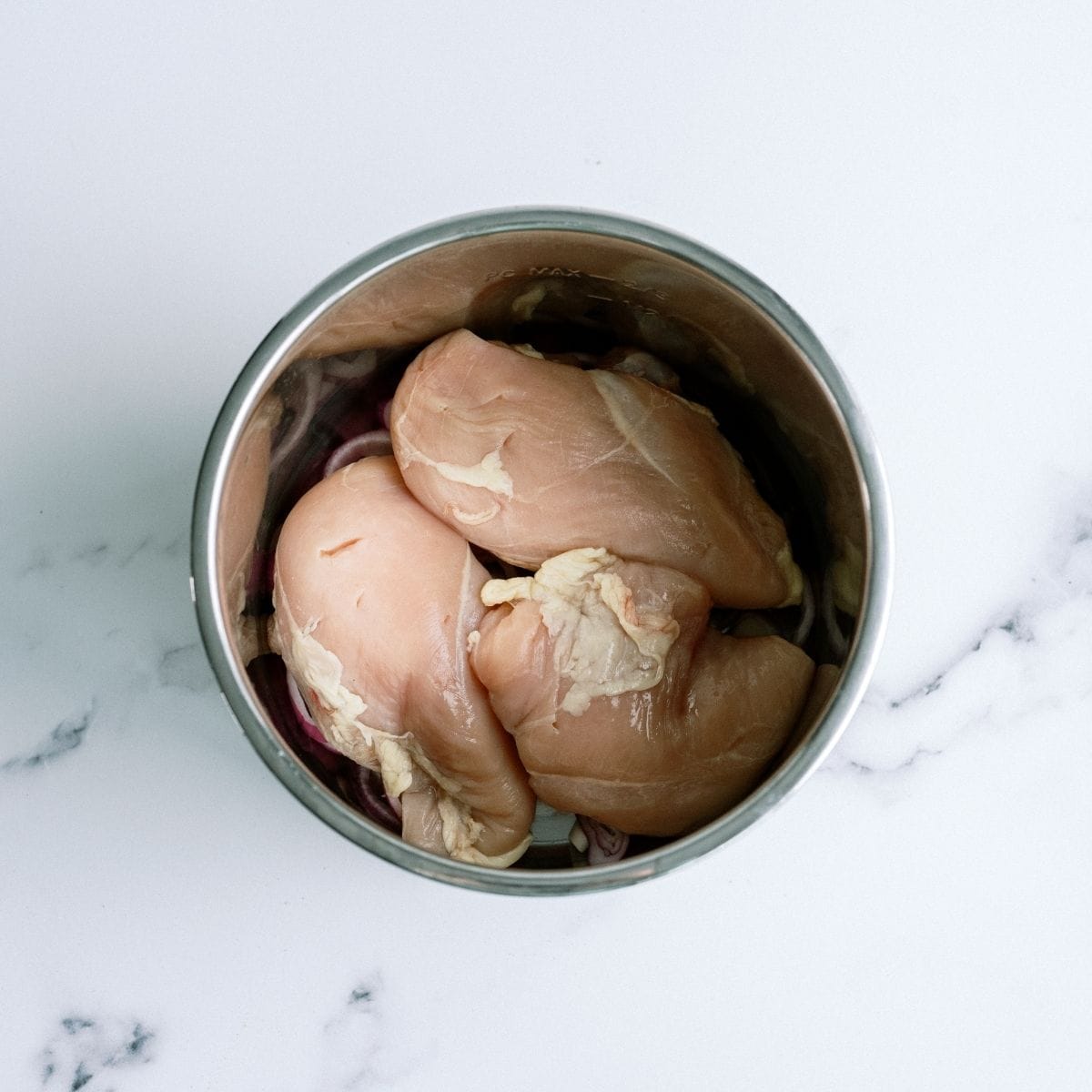 Now, in a small bowl, mix together the brown sugar, salt, black pepper, smoked paprika, garlic powder, and onion powder.
After that is all mixed, sprinkle the seasonings on top of the chicken breasts.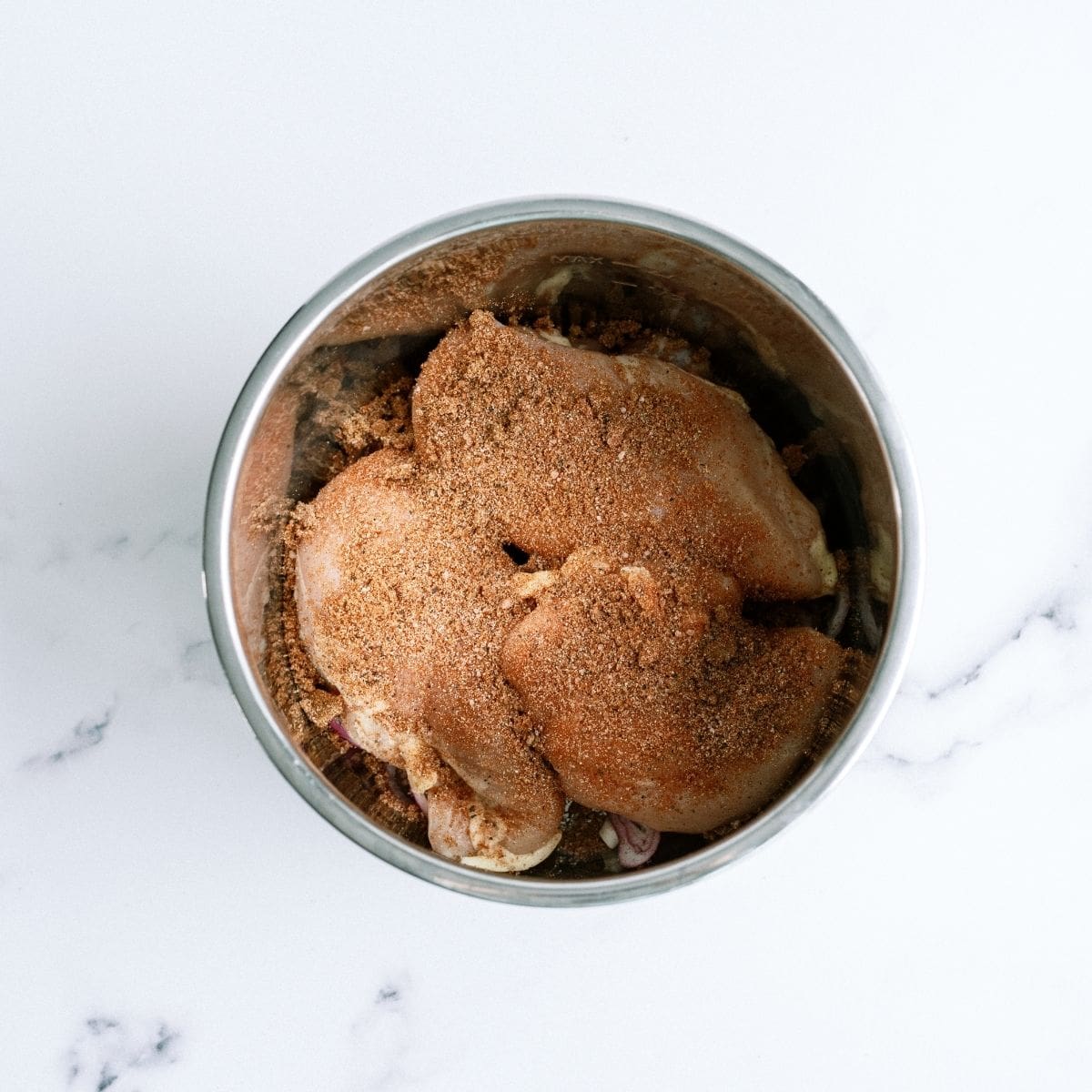 Then, pour the chicken broth as close to the side of the bowl as possible to try and avoid washing the seasonings off of the chicken.
Now, pour 1 cup of the BBQ sauce over top of the seasoned chicken breast.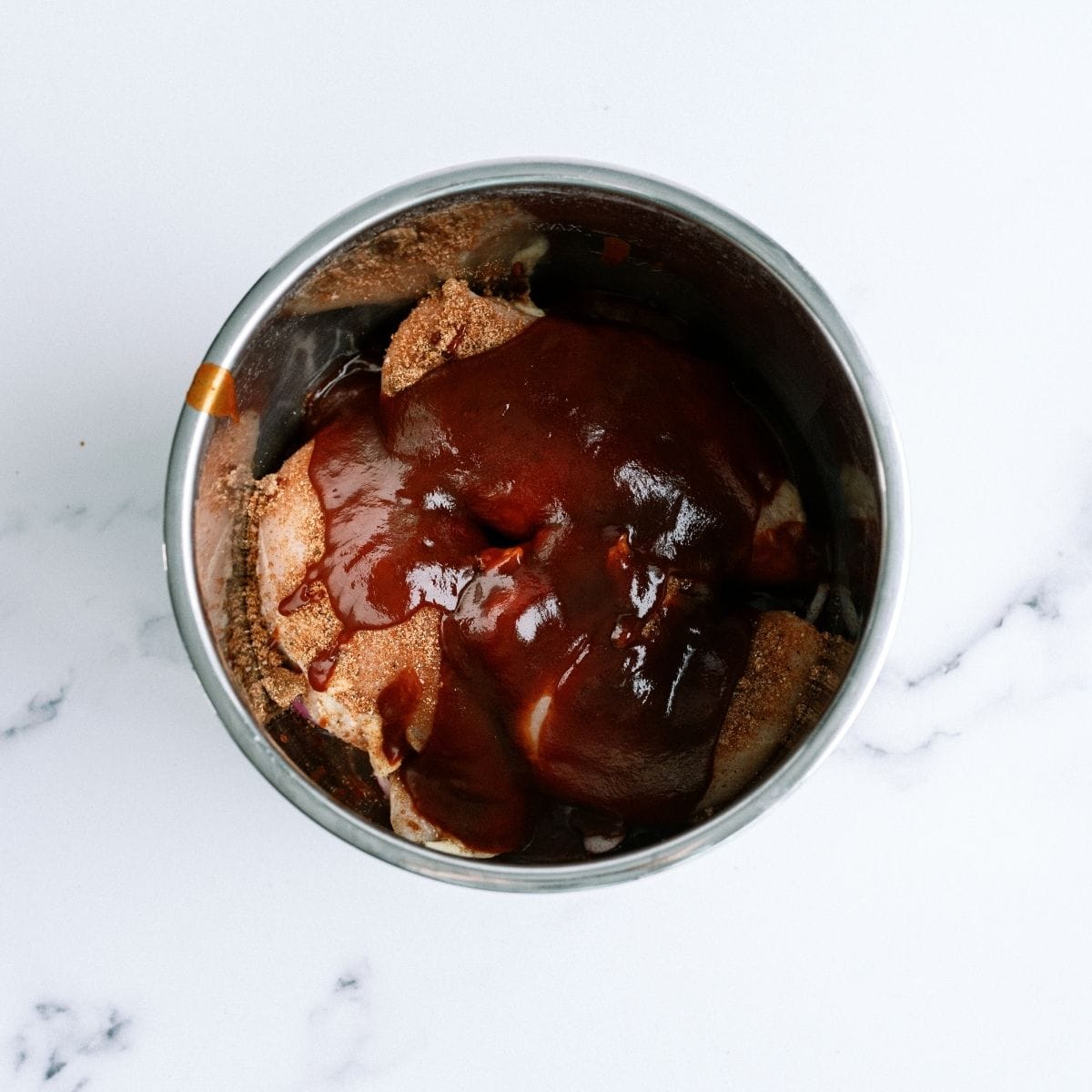 When all of that is done, place the lid on the Instant Pot, secure it, and turn the valve to the SEALING position.
To get it started, press the MANUAL or PRESSURE COOK and set the timer for 20 minutes
After the timer runs out, let the Instant Pot natural release for 5 minutes and then turn the valve to the VENTING position to release the remaining pressure.
Now remove the lid from the Instant Pot and take the chicken out to shred it. You can use two forks or throw it into your stand mixer with a paddle attachment to speed things up a bit.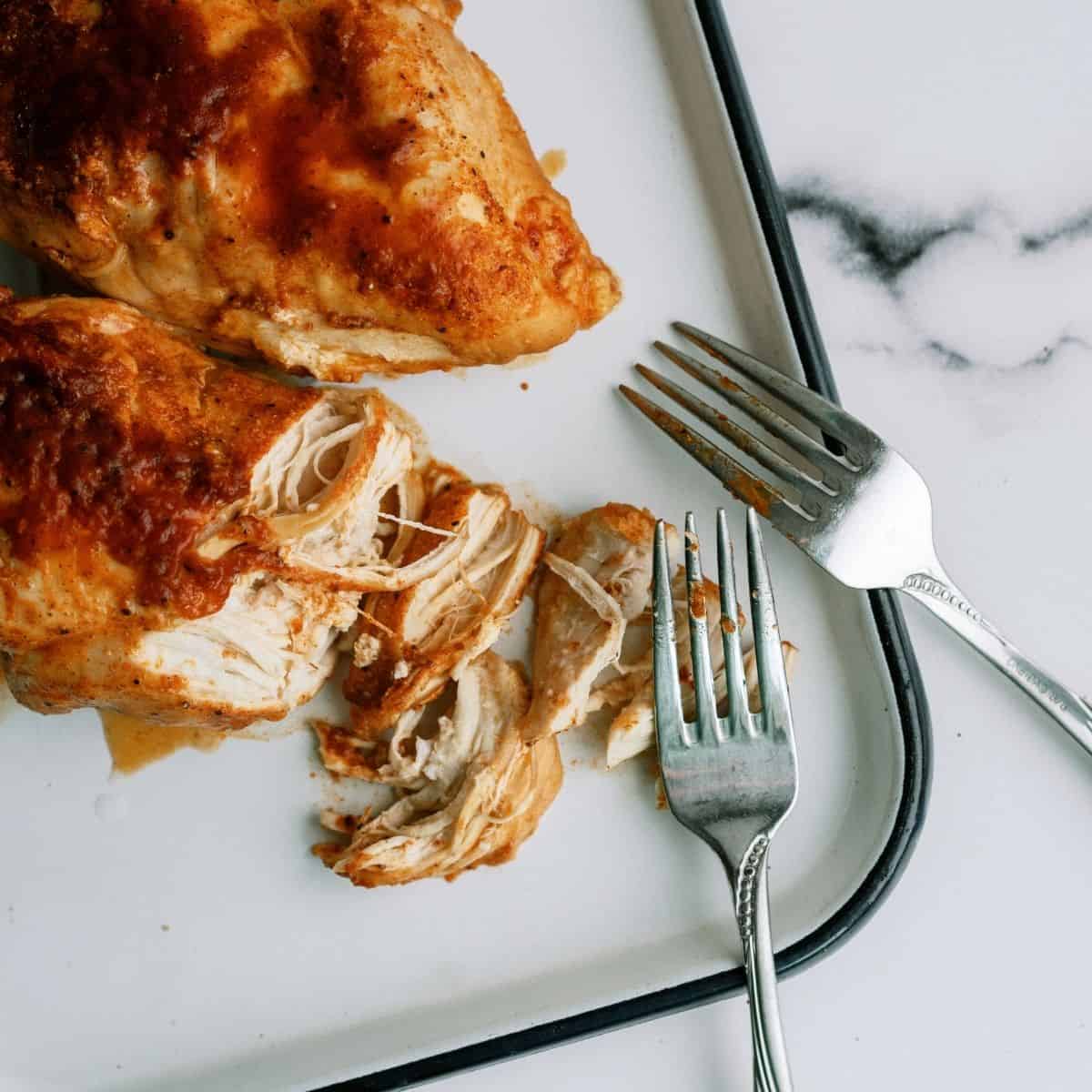 Once all of the chicken is shredded, add it back into the Instant Pot and stir it into the remaining juices.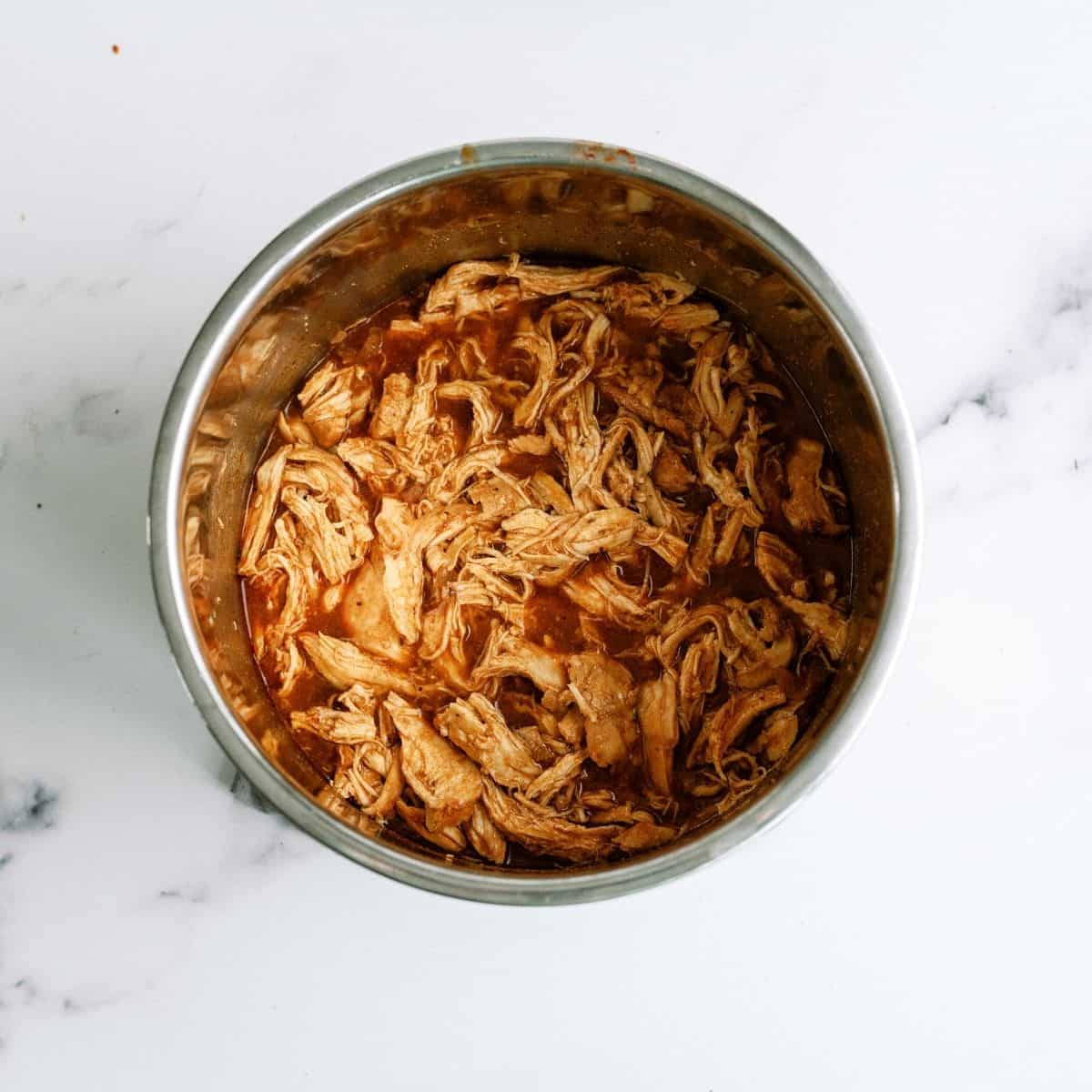 Now just serve it on some hamburger buns, pour a little more BBQ sauce, and any of your other favorite toppings!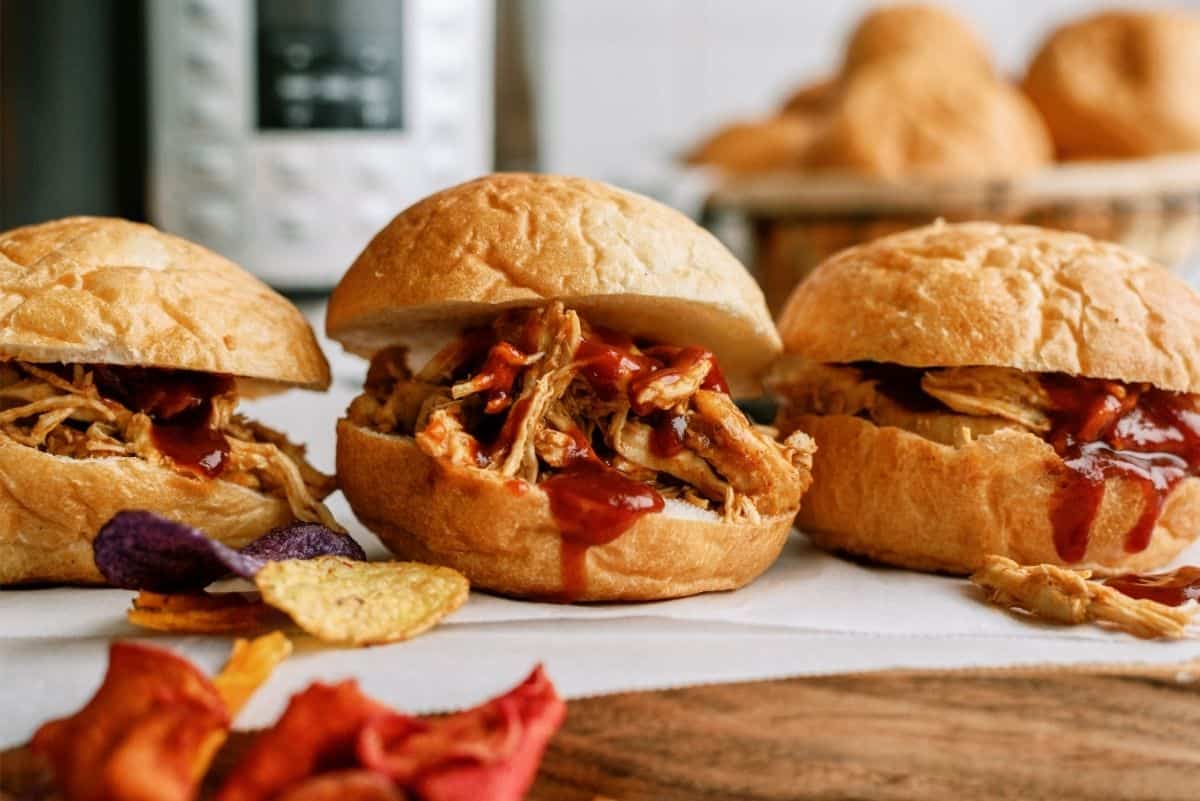 To Make This Instant Pot Chicken Recipe You Will Need:
Instant Pot
Small mixing bowl
Hand or stand mixer (optional but I love THIS one!)