I am always on the lookout for a good chicken marinade. This one is one of my favorites. I love how easy it is to make, and throw together, then let my chicken sit in the delicious marinade all night and soak up all the flavor.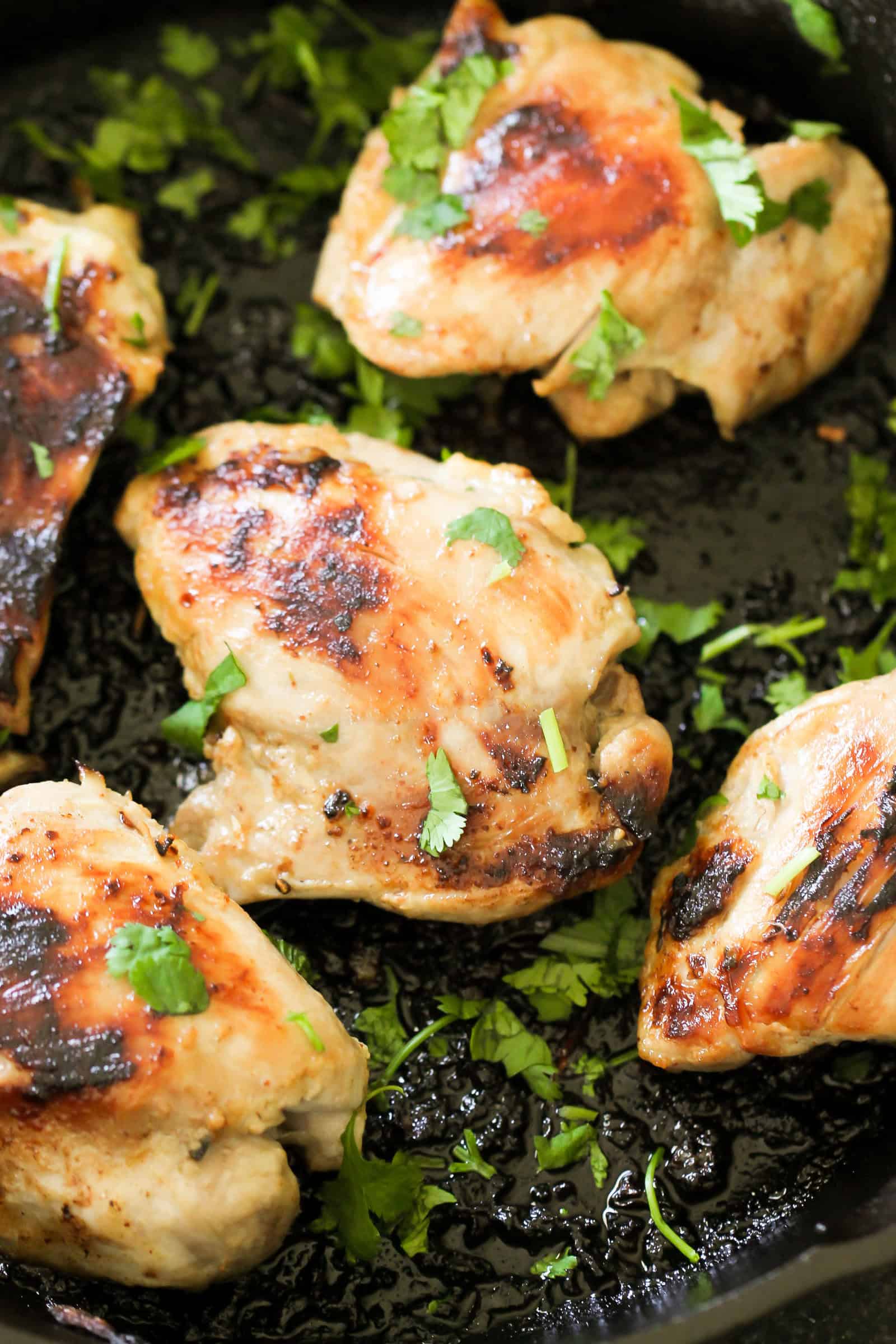 I'm always looking for new ways to prepare chicken, and this citrus marinated chicken is a new favorite.
With an orange lime marinade, a bit of a kick from the chili powder, and topped with freshly chopped cilantro – it's a perfect summer dish.
What does citrus do to your chicken, when you marinade it?
A lot of marinade recipes, call for acidic fruits. But what do these do to the chicken?
-The acid from fruit, or vinegars, that you add to your chicken marinade, soften your chicken. They break down the skin, and allow the flavor to seep in.
However, if you add too much acid, your chicken could end up with a strange texture. One rule of thumb to trust, when it comes to marinade is keeping your oils and your acids 50/50.
This means if you add one cup of lemon juice, you should be adding 1 cup of oil, or substance that takes place of oil.
This will help your chicken, not just break down, but soak in flavor.
However, if you are marinating your chicken for less than 12 hours, it's okay to have a little more acidic substances. For this particular recipe, I was only able to marinade it for an hour, so I did add a little bit more acidic substances.
If you plan on marinading this recipe overnight, I would add about 2 more tablespoons of olive oil.
The grilled chicken rule:
When grilling chicken, there is one rule you have to stick to, in order to have juicy, delicious chicken. This rule of thumb is only 3 words.
Low And Slow.
That's all you need to remember to have juicy, fully cooked chicken breasts, full of flavor.
Keep your temperature low, on the grill, and cook it longer, for the best results.