This is the one chicken marinade recipe that I get asked for over and over again! It's so flavorful and delicious!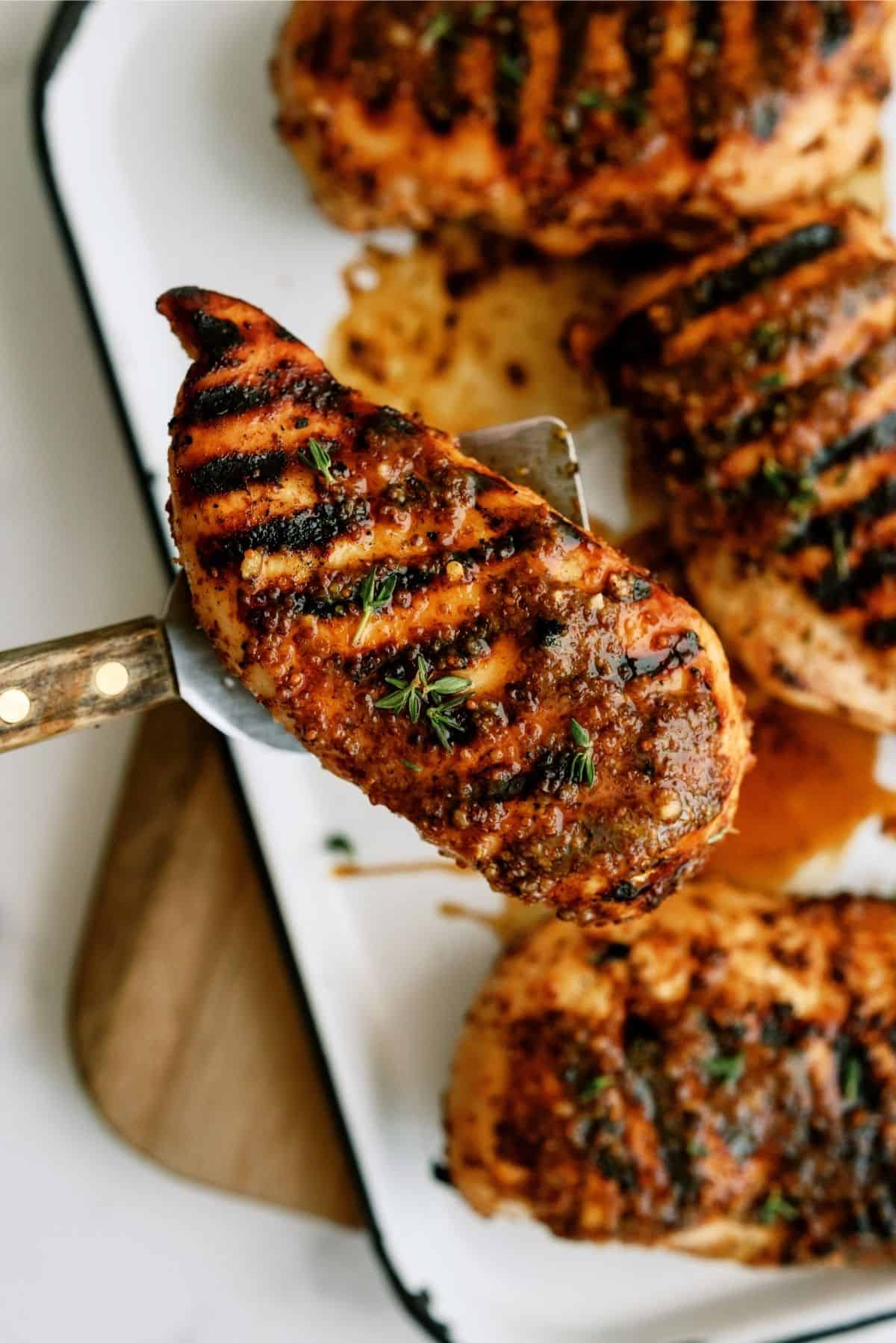 This delicious grilled honey mustard chicken recipe has quickly become a favorite summer dinner recipe. It is extremely easy to prepare and make and still produces a wonderfully tasty and flavorful piece of grilled chicken.
If you are looking for a picky eater approved, and kid-friendly dinner, this one will work great! Our kids love the flavor of the honey mustard that the chicken breasts are marinated in.
You will get such a juicy chicken from this recipe that you might not even need a dipping sauce. That is the beauty of this marinade.
Make sure to try some of our delicious sides that are perfect for your next BBQ. A few of my favorites are Mom's Easy Potato Salad Recipe, BBQ Macaroni Salad Recipe, and Ranch pasta Salald Recipe.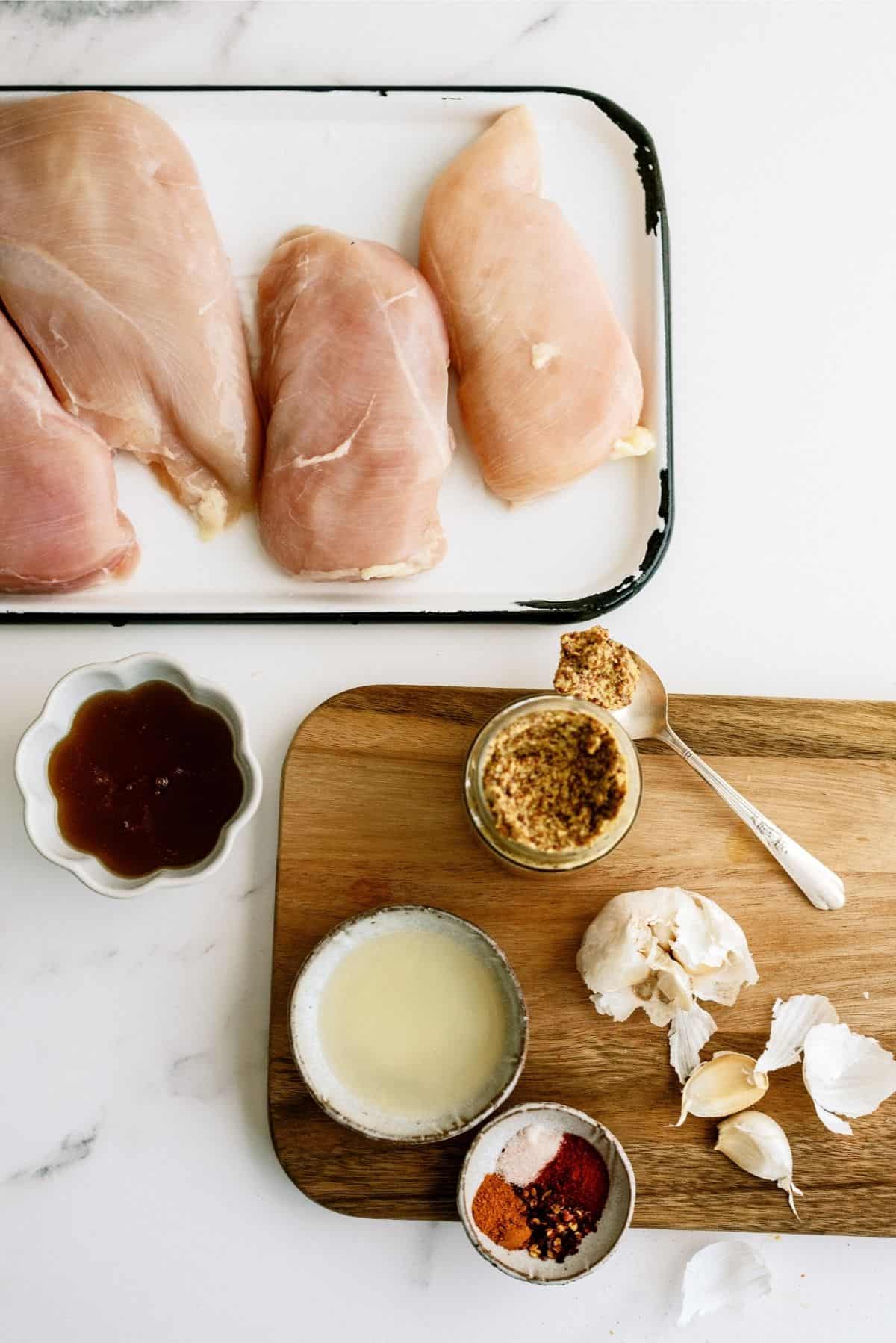 Ingredients Needed For This Grilled Honey Mustard Chicken Recipe:
Whole grain mustard
Honey
Fresh lemon juice
Minced garlic
Paprika
Salt
Cayenne pepper
Red pepper flakes
Boneless, skinless chicken breasts
How To Make This Grilled Honey Mustard Chicken Recipe: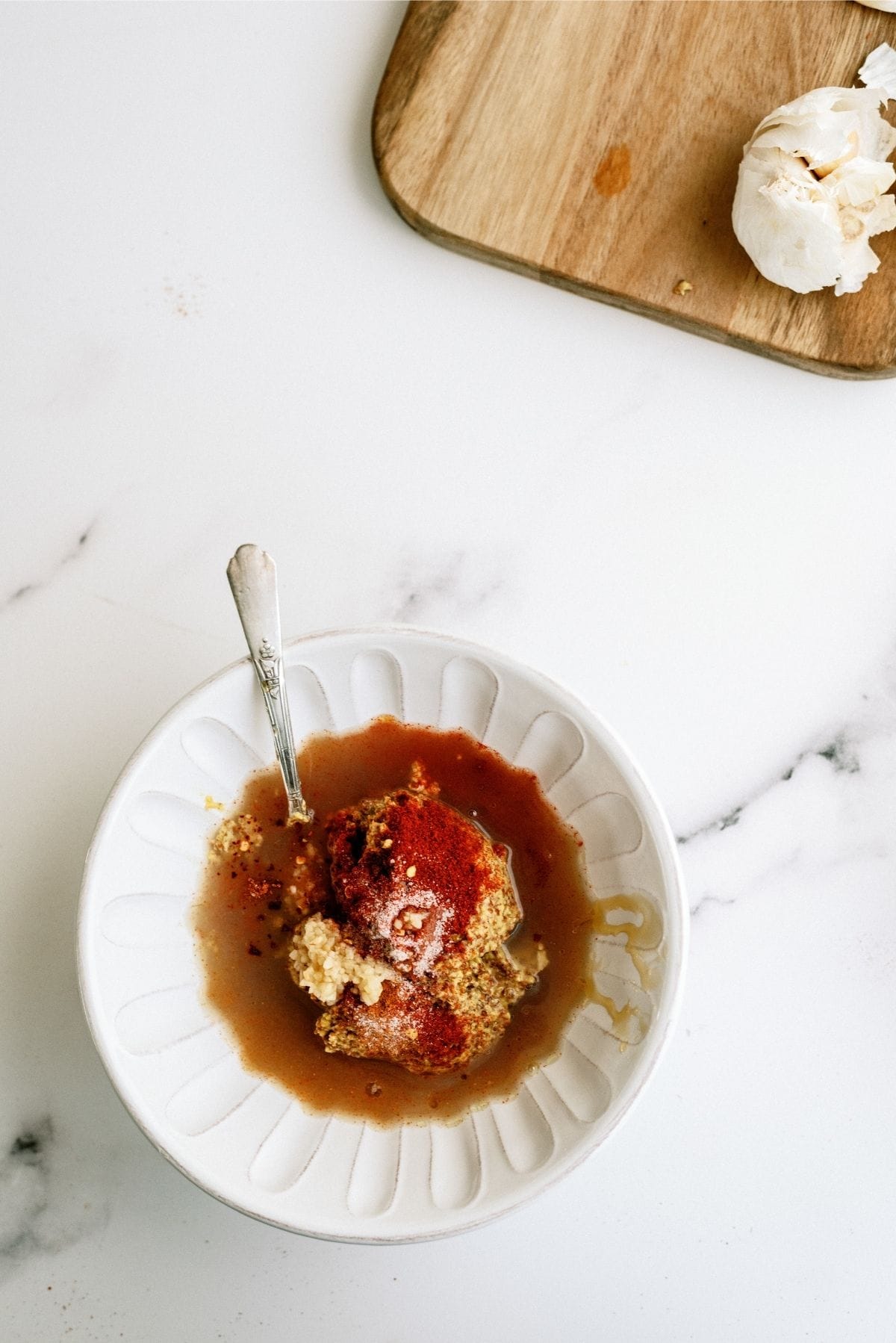 Begin by whisking together the whole grain mustard, honey, lemon juice, minced garlic, paprika, salt, cayenne pepper, and red pepper flakes in a small bowl.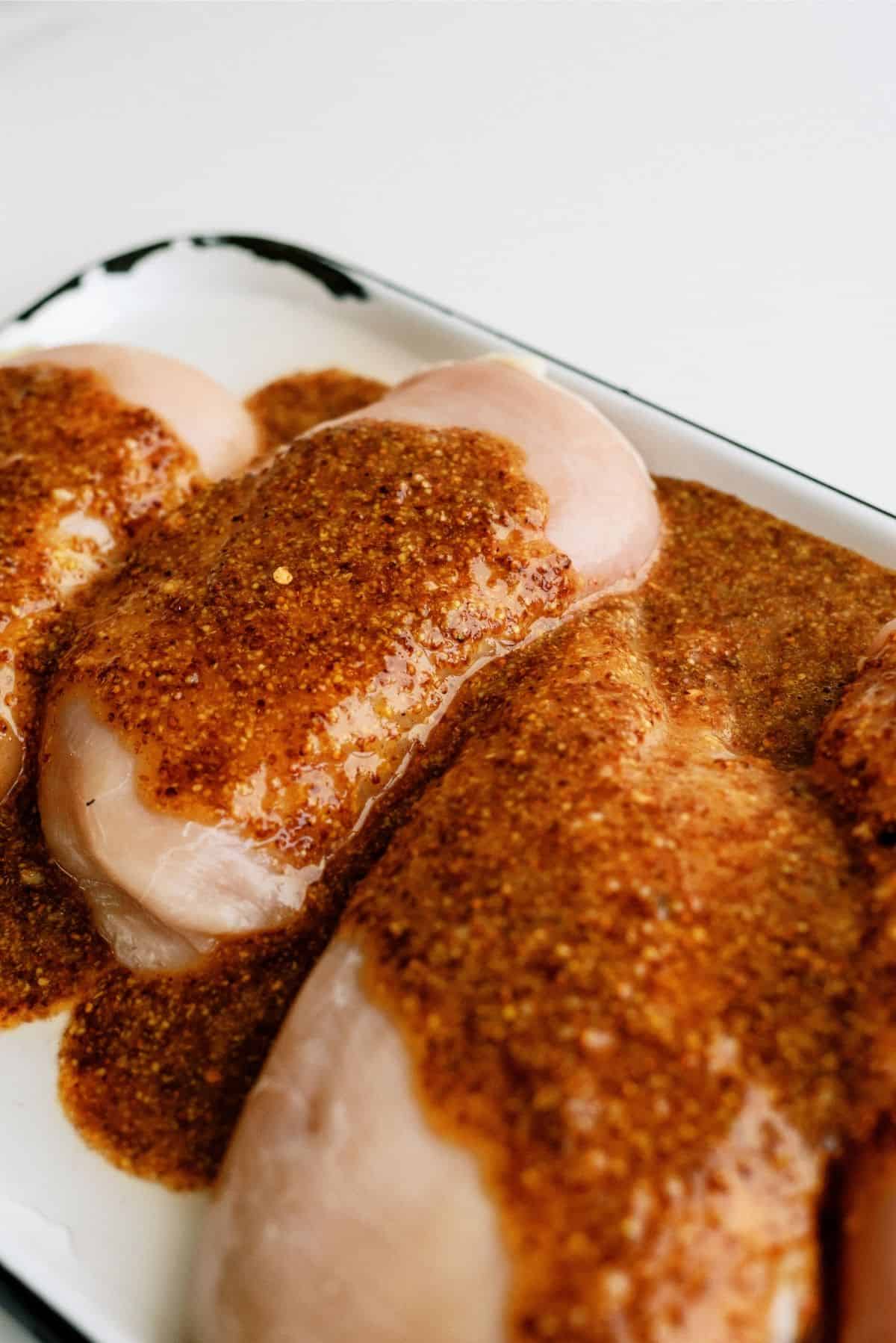 Once that is all put together, pour everything but about 4 tablespoons of the honey mustard sauce over the chicken breasts and toss it until the chicken is covered in the honey mustard sauce.
Then cover the bowl with plastic wrap and let the chicken marinate at room temperature for about 30-45 minutes.
While the chicken is marinating, go and preheat the grill to medium-high heat.
When the grill is hot and the chicken is done marinating, put the chicken on the grill and let it cook for 6-7 minutes on each side or until the juice from the chicken runs clear.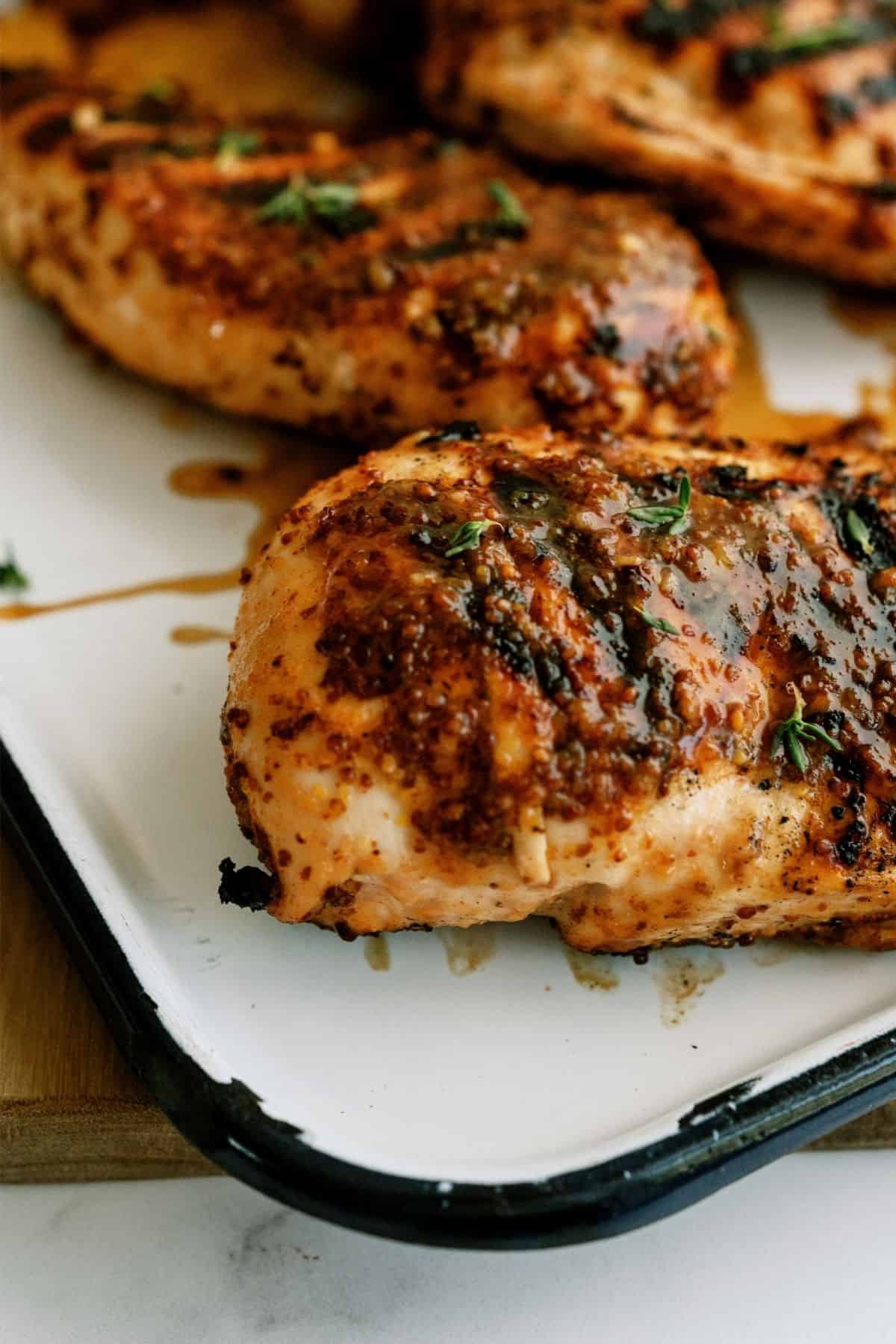 After you pull the chicken off the grill pour the reserved honey mustard sauce over the grilled chicken and let it rest under aluminum foil for about 5 and then serve the chicken with your favorite sides.
NOTE: Do not use marinade that has touched the raw chicken to put on top of the cooked chicken. This will cause food poisoning. Make sure to reserve some of the maridate at the beginning. 
Related Recipe: Try our Crispy Honey Mustard Chicken!
To Make This Picky Eater Approved Recipe You Will Need:
Small mixing bowl (THIS is a great set)
Medium mixing bowl
Plastic wrap
Aluminum foil
Grill