The Best Homemade Chili (in our opinion) made with ground beef, tomatoes, beans, peppers and other seasonings for a flavorful meal everyone will love. This chili can be made on a stove top and simmer all day!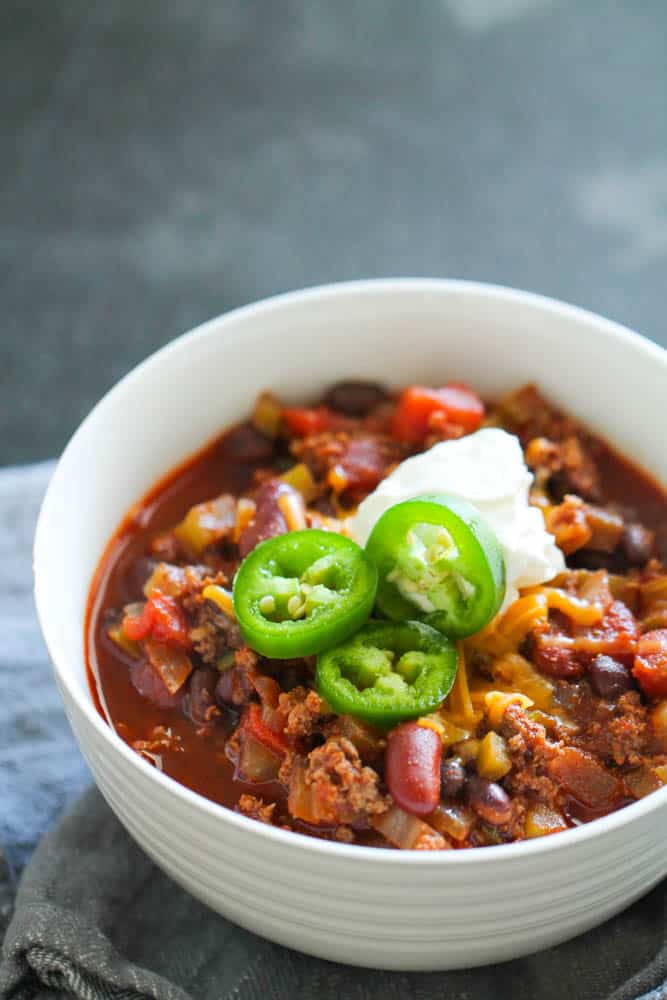 Almost everyone has a go-to chili recipe. We have a few different homemade chili recipes on our website, like our Mom's Slow Cooker Chili, Southwest Ground Turkey Chili or even Slow Cooker Buffalo Chicken Chili!
But of all the chili recipes I've tried, this recipe is my absolute favorite!
How to Make the Best Homemade Chili:
You will need a large pot to make this homemade chili. I recommend using at least a 5 quart stock pot, like this one.
Cook ground beef, onion, jalapeño and green pepper in a large pot over medium-high heat until beef is cooked. Drain excess grease.
If you are worried about the jalapeño, you can leave it out. However, by cutting the seeds out of the jalapeño you will lose a lot of the heat.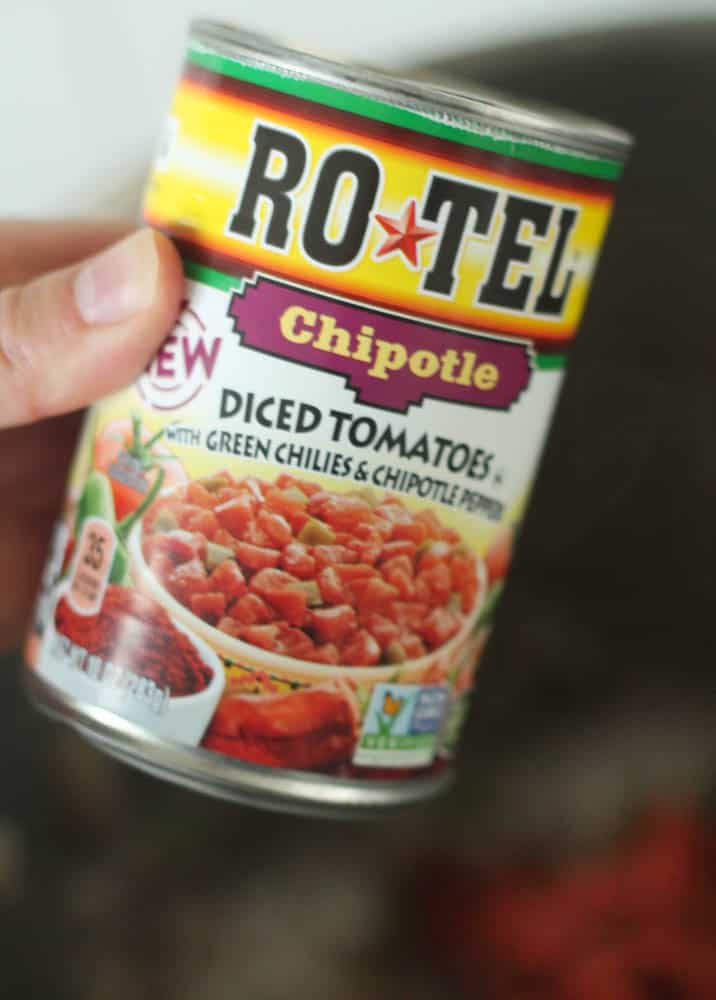 Stir in diced tomatoes and tomato sauce. You don't need to drain these, you'll want the liquid from the can of tomatoes.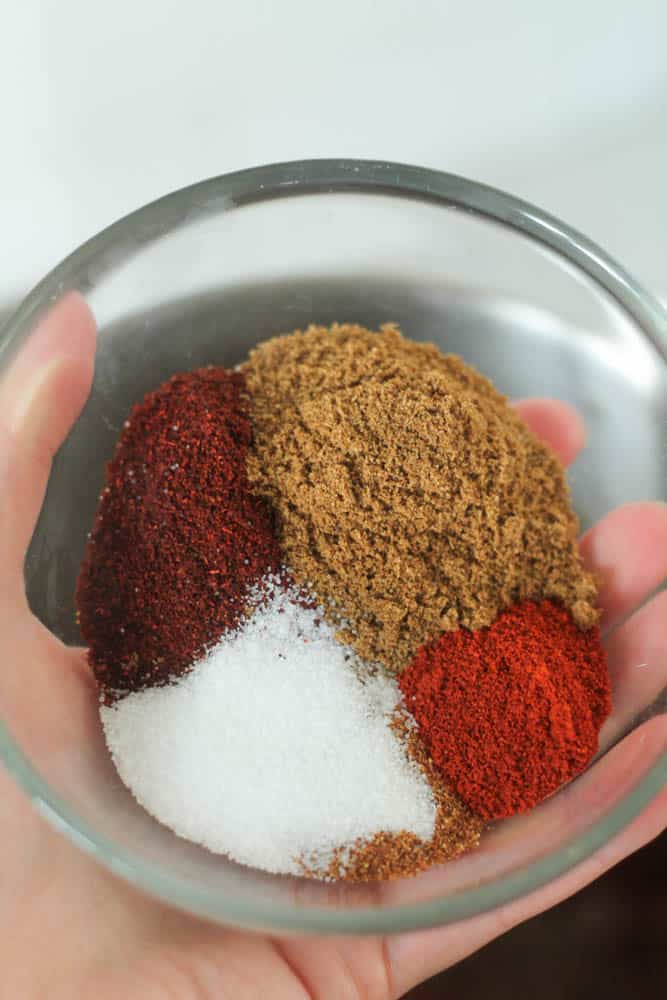 Add the spices. I use cumin, chili powder, slat, cayenne pepper and paprika. Mix everything until well combined and bring to a boil.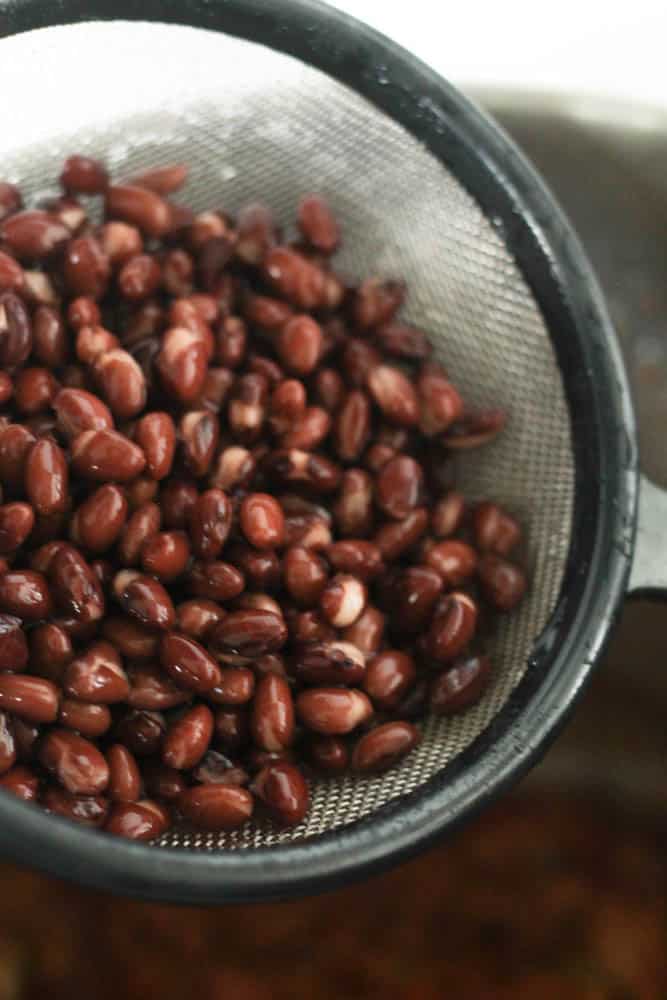 Reduce heat to low, add black beans and kidney beans then cover and let simmer for 1 hour.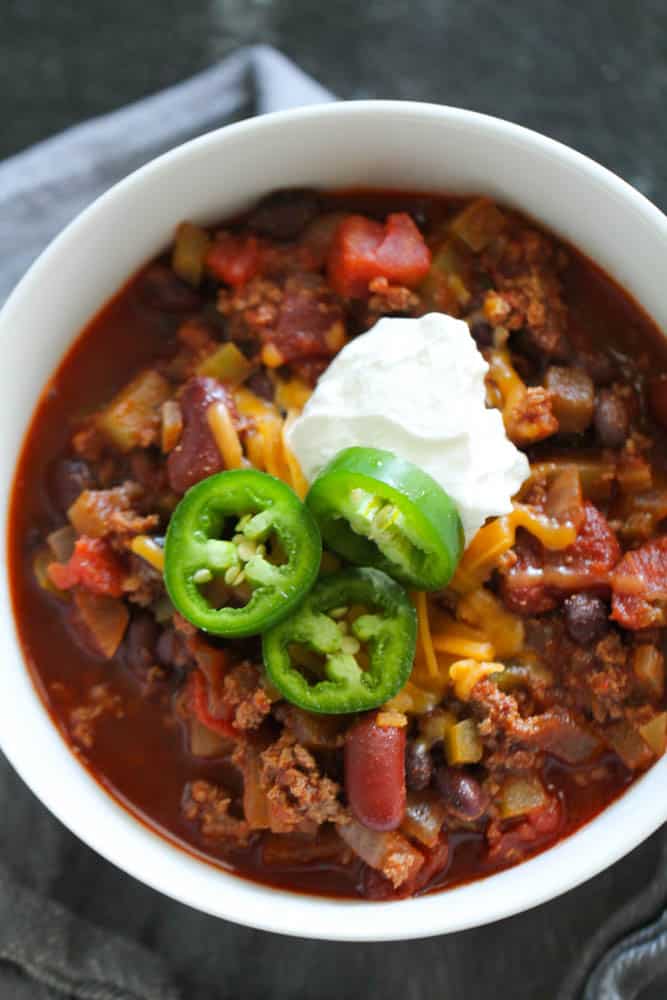 Serve hot and top with shredded cheddar cheese, additional jalapeño (if desired) and sour cream.
Serve this chili up with our Famous Corn Bread Muffins, and you've got one delicious meal!