These slow cooker refried beans are a fun twist on your favorite Mexican side dish. These refried beans are full of flavor and so easy to make.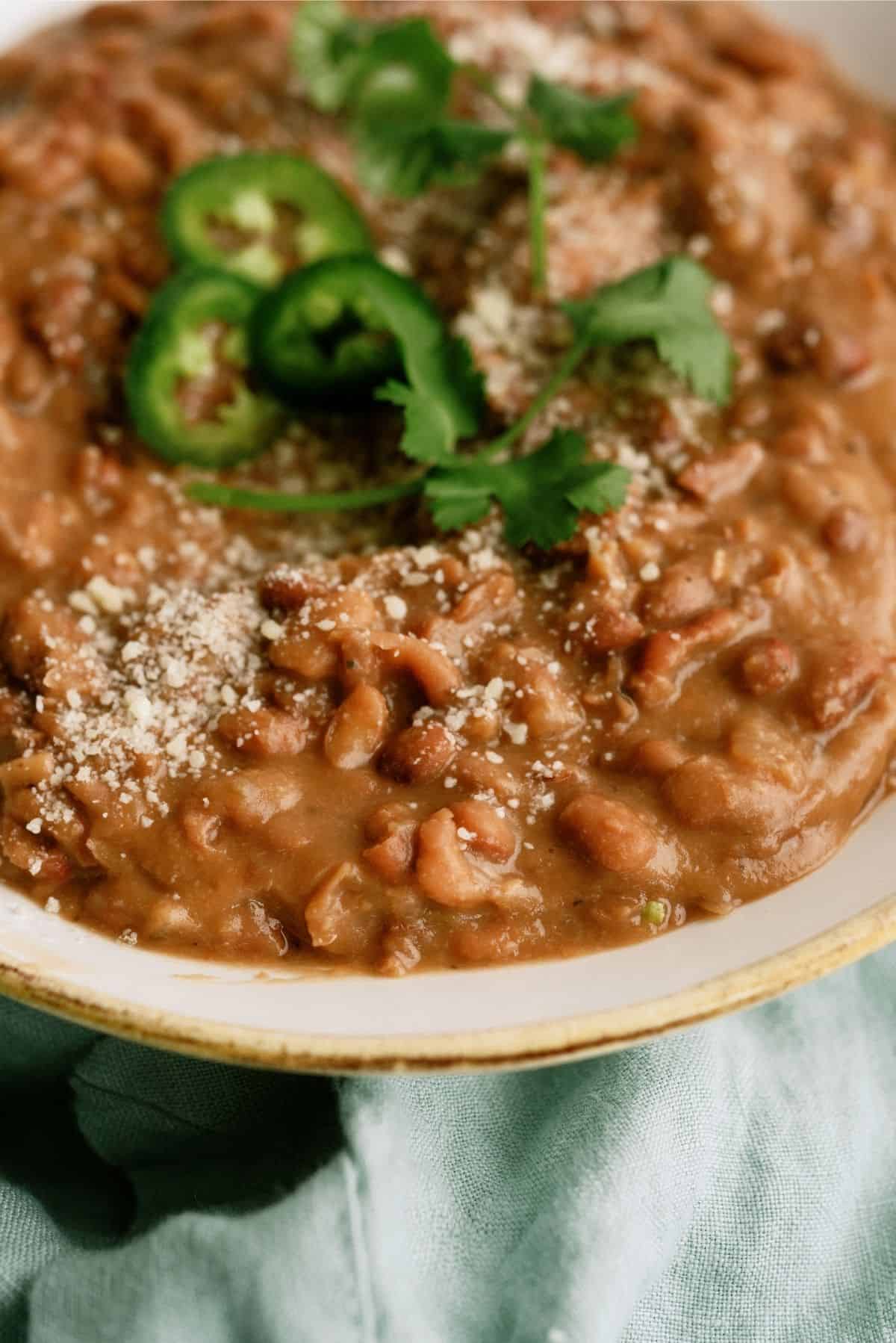 Slow Cooker Refried Beans are a family favorite recipe. I love to pair it with my favorite Mexican dishes.
It is a great slow cooker recipe that you can start before heading out for work and then finish it up after work! Enjoy the benefits of the slow cooker along with all the flavors that develop while you are doing other things.
If you love refried beans like we do you will love our Instant Pot Baked Beans recipe, Easy Boston Baked Beans and of course our absolutely delicious and Spicy BBQ Root Beer Baked Beans. .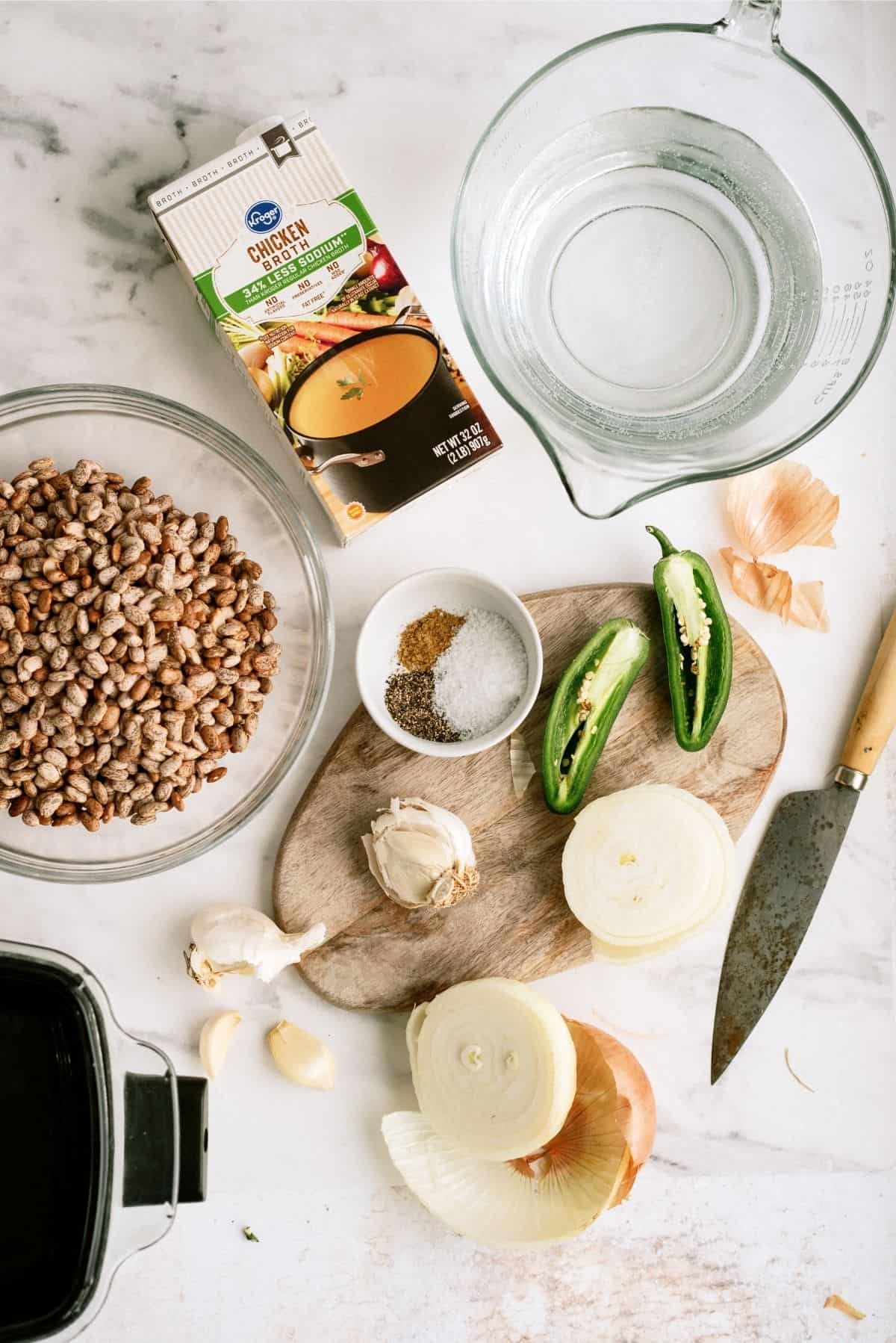 Ingredients Needed For This Slow Cooker Refried Beans Recipe:
Onion
Dry pinto beans, rinsed
Jalapeno pepper
Minced garlic
Salt
Fresh ground black pepper
Ground cumin
Water
Chicken broth
.
Pick Up These Ingredients to Make Bean Dip!
Salsa
Shredded Colby jack cheese
Shredded Pepper Jack cheese
Cream cheese
Sour cream
Chili powder
How To Make This Slow Cooker Refried Beans Recipe:
*To make this recipe you will need your handy dandy slow cooker (or even your Instant Pot since it has a slow cooking function).
Then, place the halved onion, rinsed beans, chopped jalapeno, minced garlic, salt, pepper, and ground cumin into the slow cooker.
Related Recipe: Try our EASY Boston Baked Beans!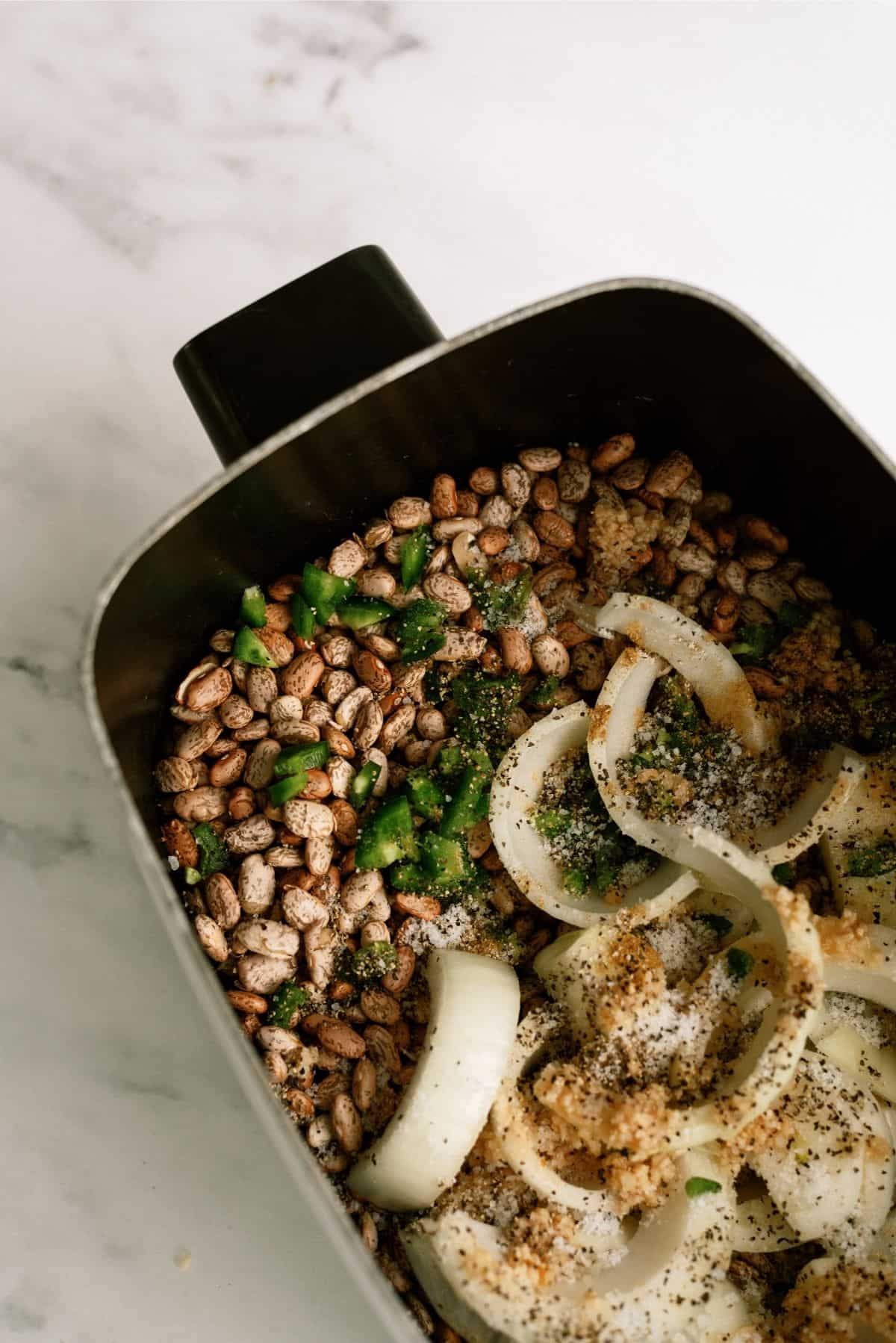 Then pour in the water and the chicken broth and stir everything up until the ingredients are well combined.
Now turn the slow cooker on and cook the beans on high for 8 hours, checking and adding water as needed.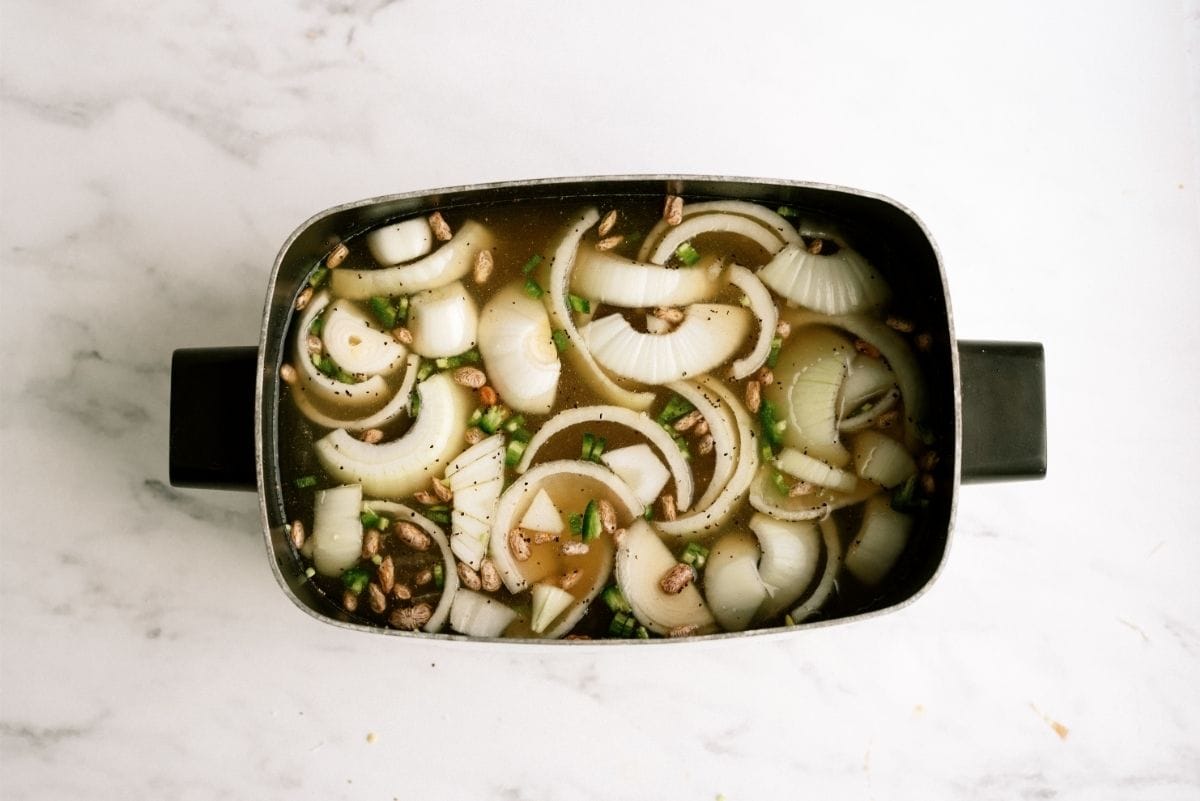 NOTE: If more than one cup of water evaporates while it is cooking, the temperature is too high.
When the beans are done cooking, strain them with a wire strainer, and try your best to reserve some of the liquid.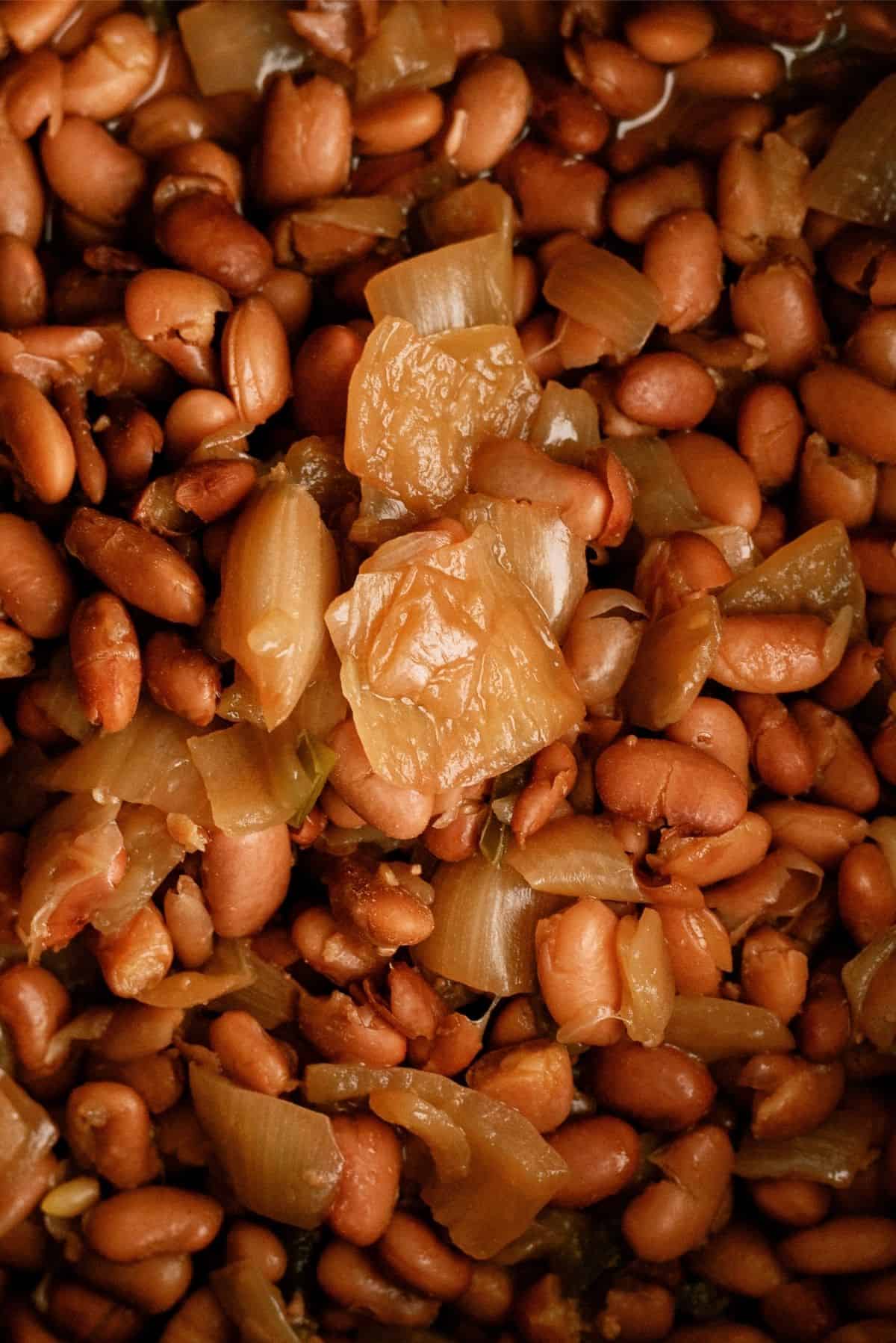 Now in a serving bowl mash up with beans with a potato masher. While you are mashing, add in the reserved water from the beans as you need it to get your desired texture of the beans.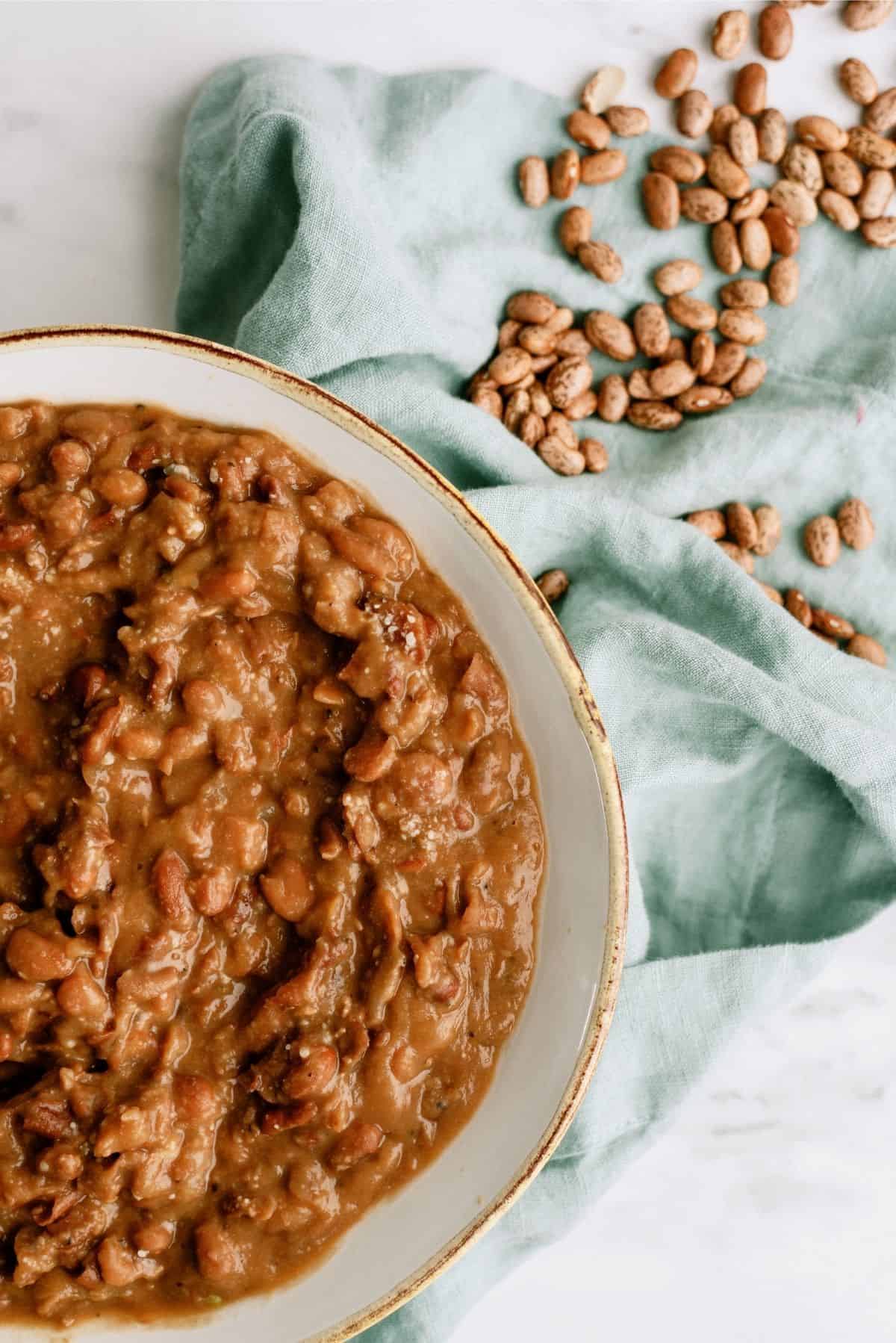 Making the Bean Dip:
To make the bean dip do all of the steps above and then add in the salsa, colby jack cheese, pepper jack cheese, cream cheese, sour cream, chili powder, and the ground cumin.
Mix everything together and let it cook in the slow cooker for a few hours on low to let the flavors meld together, then it is all ready to eat!
To Make This Healthy Side Dish Idea You Will Need:
Slow cooker (THIS programmable one is awesome!)
Knife
Cutting board
Strainer
Potato masher