Fiesta Pork Chops and Rice all baked together in one pan - dinner can not get any easier! This dish is flavorful and comes together in a matter of minutes, making it a perfect pork chop recipe in our book.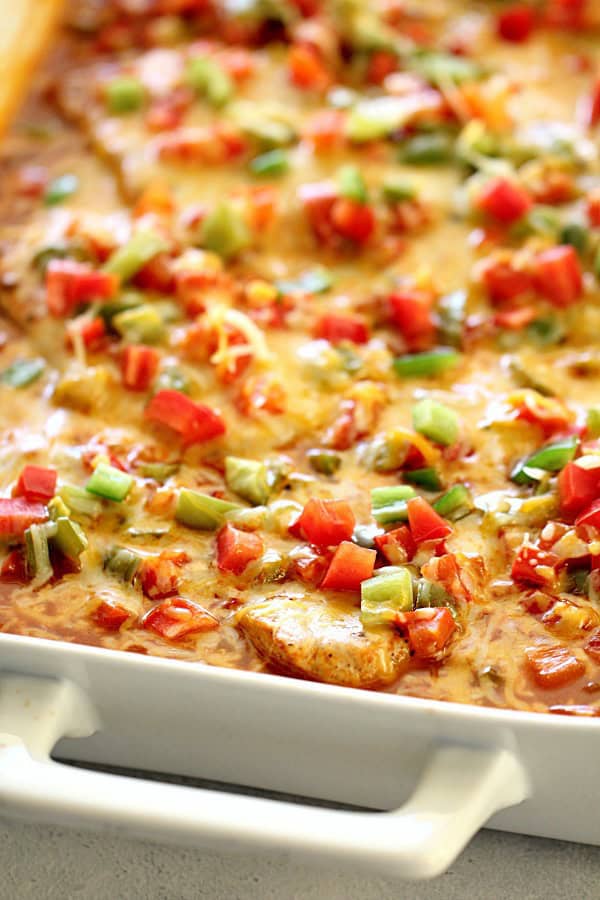 This Fiesta Pork Chops and Rice Bake Recipe is a One-pan dish. I love throwing everything in one big dish and dinner is done!
We have A LOT of chicken breast recipes on our blog, but I wanted to shake it up today and share one of my favorite pork chop dishes: Mexican Pork Chops and Rice.