Cheesy Parmesan Chicken Bake comes together in only 5 minutes and uses ingredients that you have on hand: mayo, Parmesan cheese, chicken, and seasonings. Serve over rice or pasta and with a side salad and dinner is done!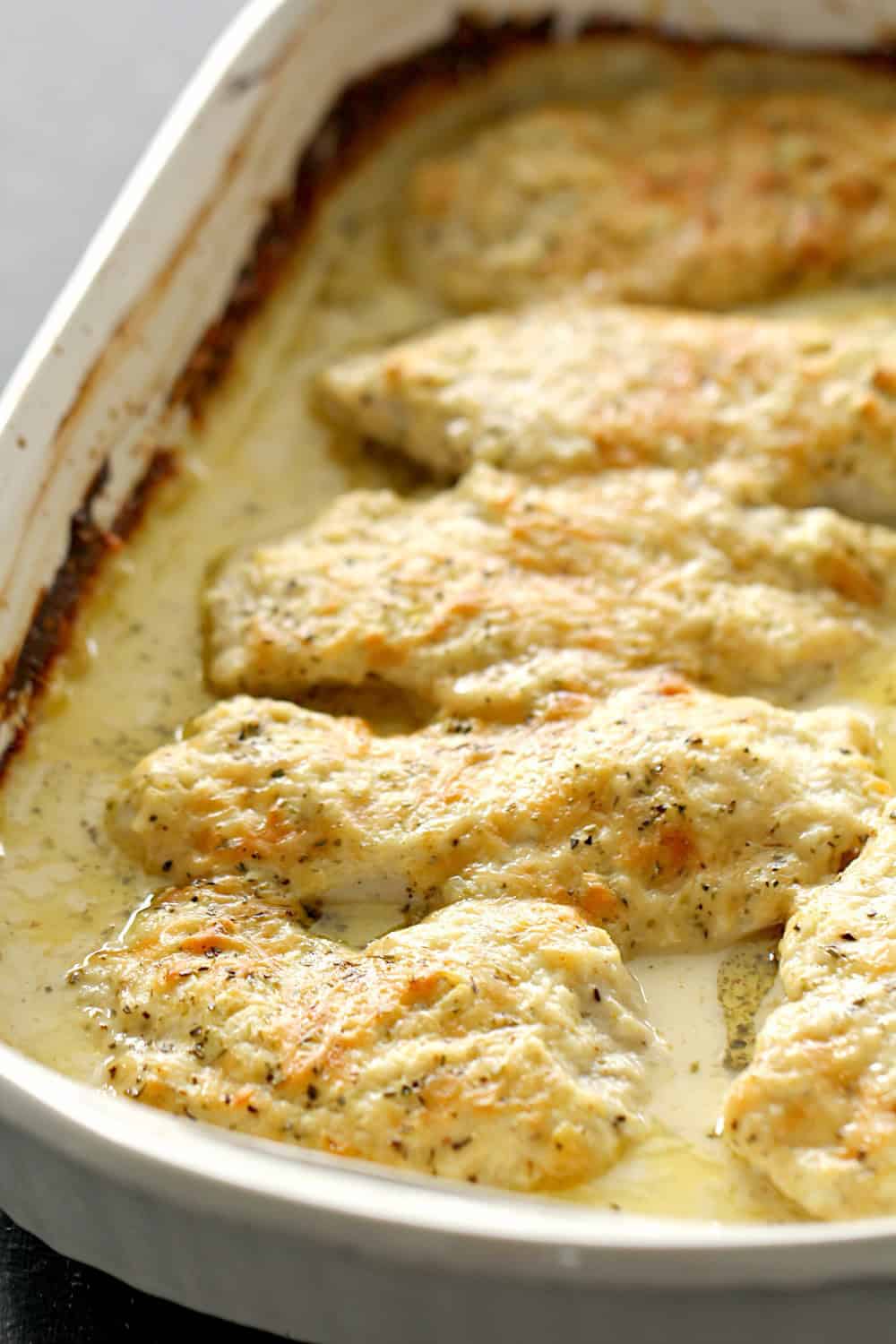 Every person needs a couple of easy go-to recipes that they can use when they need dinner on the table in a matter of minutes . . .This recipe Parmesan Chicken Bake is one of those!
I guarantee that you have everything you need to make this simple dish. It takes less than 10 minutes to throw it all together and toss it in the oven.
Pair this with a simple green salad (or a bagged salad from the grocery store) and a loaf of French bread (no judgements here if also from the grocery store) and dinner is done!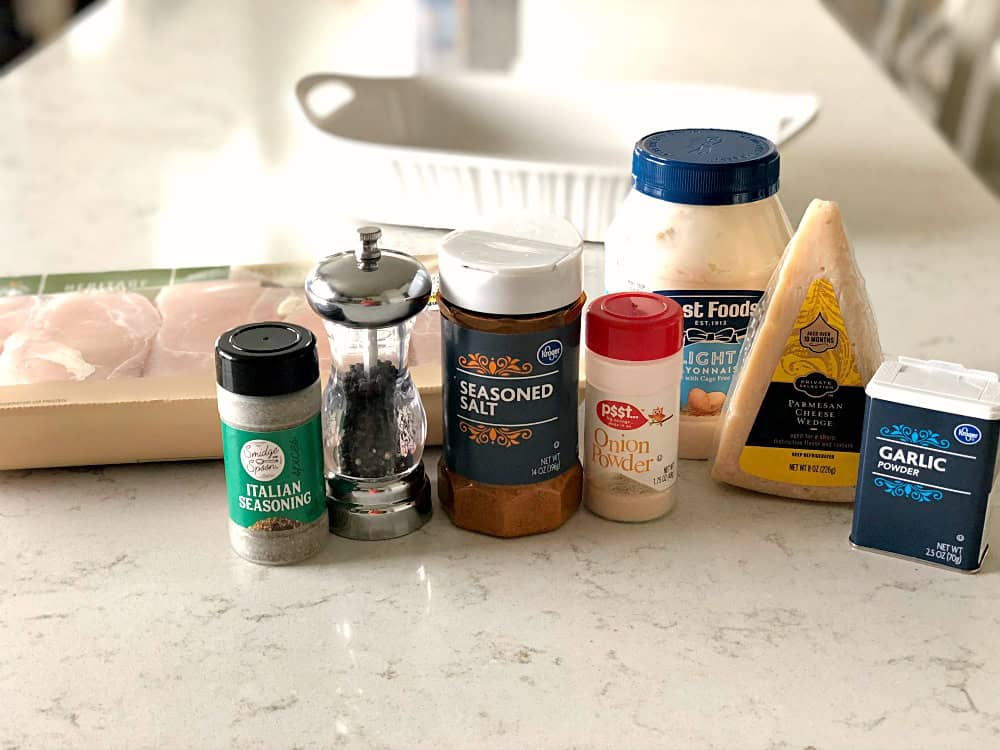 Ingredients needed for Parmesan Chicken Bake:
chicken breasts
light mayonnaise (you could also use plain Greek yogurt)
fresh Parmesan cheese
seasoning salt
black pepper
garlic powder
onion powder
Italian seasoning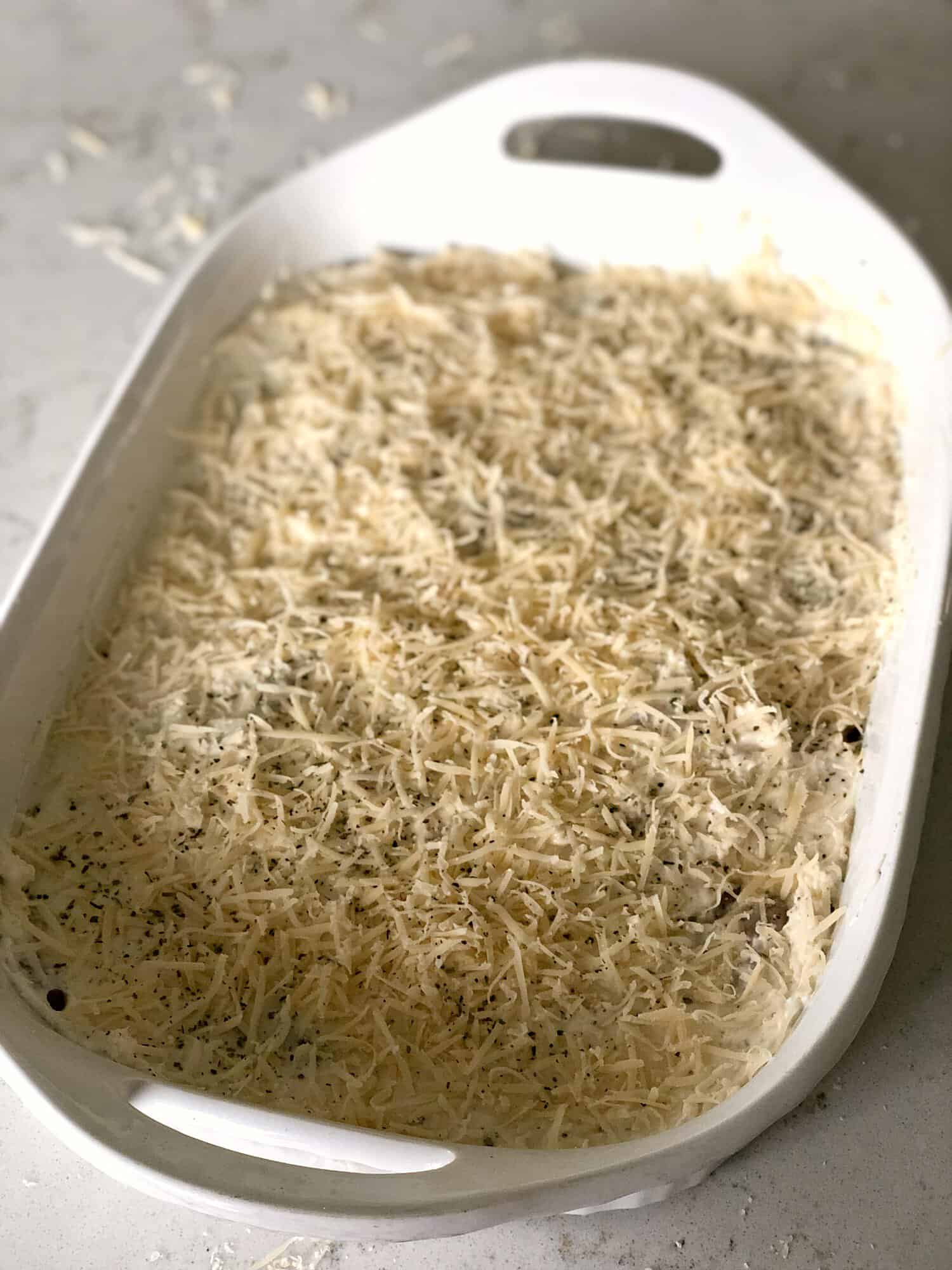 How to make Parmesan Chicken Bake:
Preheat oven to 375 degrees.
Spray the inside of a 9×13 glass pan. Lay the chicken breasts inside the pan in a single layer (you don't want them to overlap or they won't cook evenly).
Mix together the remaining ingredients in a bowl and spread evenly over each piece of chicken, being sure to cover all the exposed raw meat (so it doesn't dry out.) Sprinkle more fresh Parmesan over all the chicken.
Bake for 45 minutes or until chicken is baked all the way through.
Related Recipe: Looking for more Chicken Bake recipes?! Try our Cranberry Pecan Chicken Bake!