To me, Shepherd's Pie is the ultimate comfort food - meat and potatoes, topped in melted cheese. It just doesn't get any better than that. It is so easy to make, and a family dinner classic. You picky eaters will love this recipe.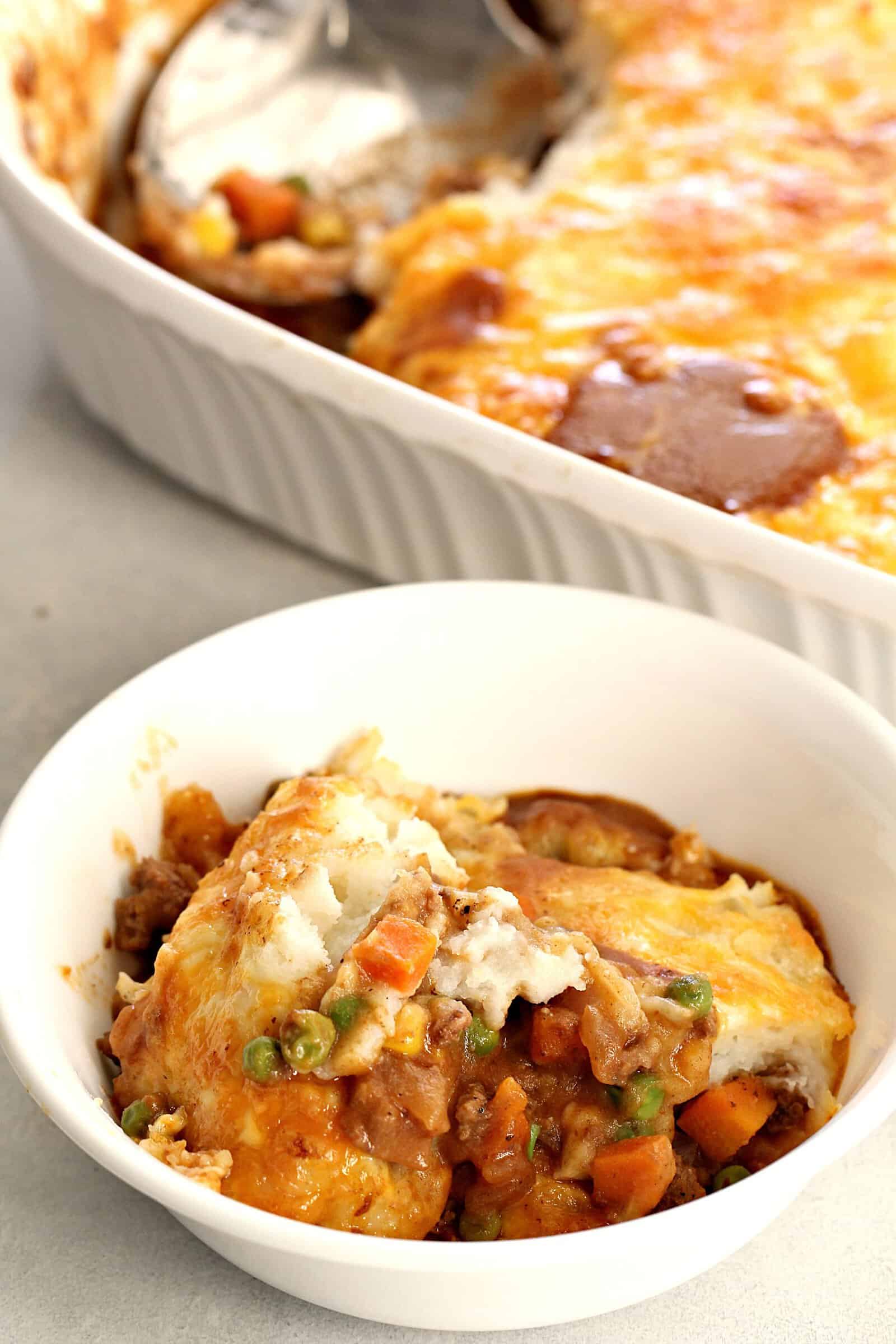 When we were growing up, one of my favorite dishes was our Mom's Easy Ground Beef Shepherd's Pie Recipe.
She would always make the mashed potatoes from scratch and load it with tons and tons of cheese over ground beef – her shepherd's pie was heaven in a dish.
Her recipe uses a couple of different cans of soup and vegetables which is super convenient (and still super delicious), but I decided to switch this one up a little bit to decrease the sodium and maybe make it a little more healthy.
Traditionally, Shepherd's Pie is made with mutton or lamb, but to make things simple I just used lean ground beef.
I have also made shepherd's pie with ground turkey and my family loved it, so feel free to use what you prefer (or whatever you have on hand!).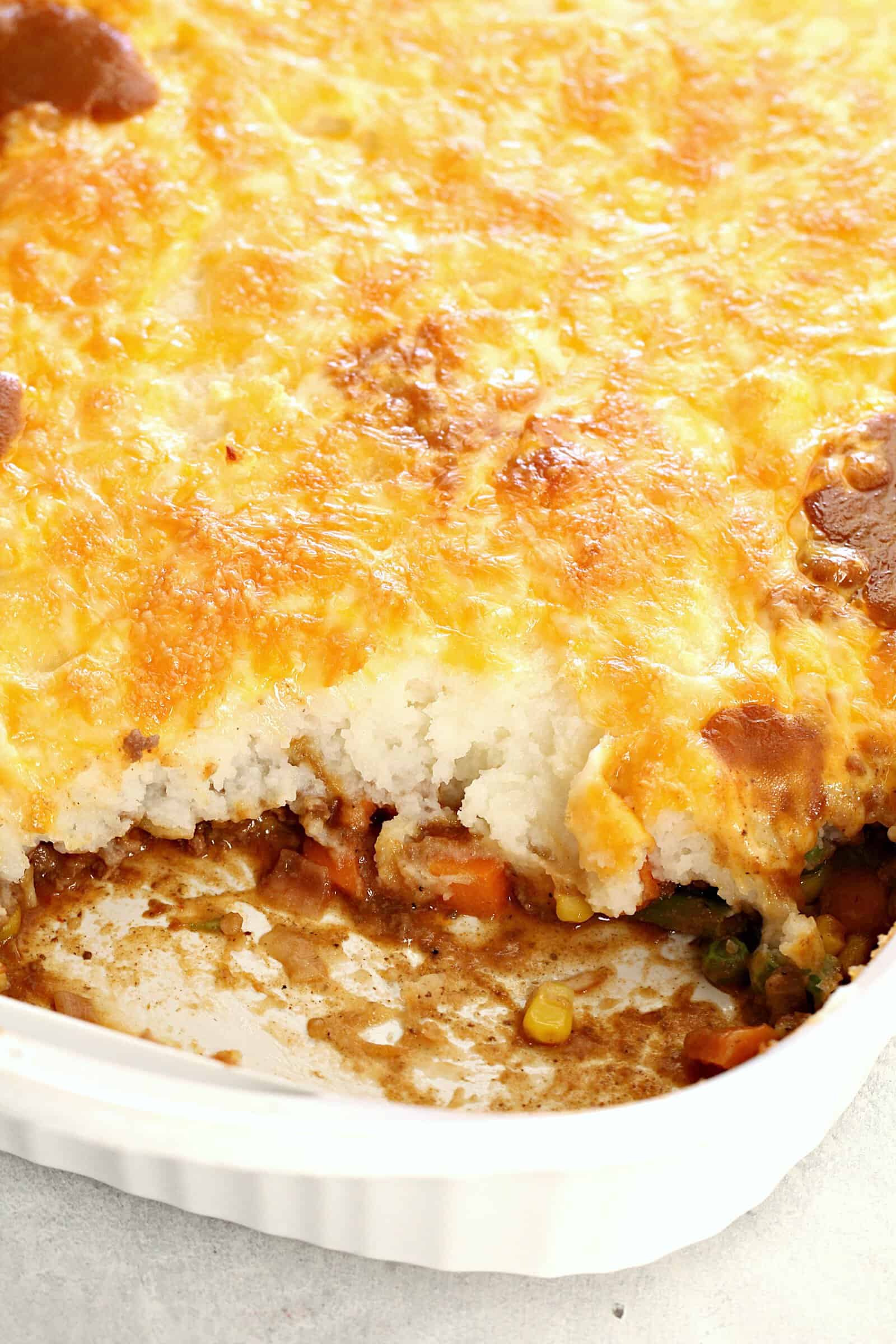 Why is it called "Shepherd's Pie"?
The name Shepherd's Pie actually comes from England a few centuries ago and they used the term to define a dish made of minced meat with potatoes on top.
It was called Shepherd's Pie if it was made with lamb and they actually called the dish "Cottage Pie" if it was made with beef.
So I guess if we are going to get technical, this recipe is for Cottage Pie.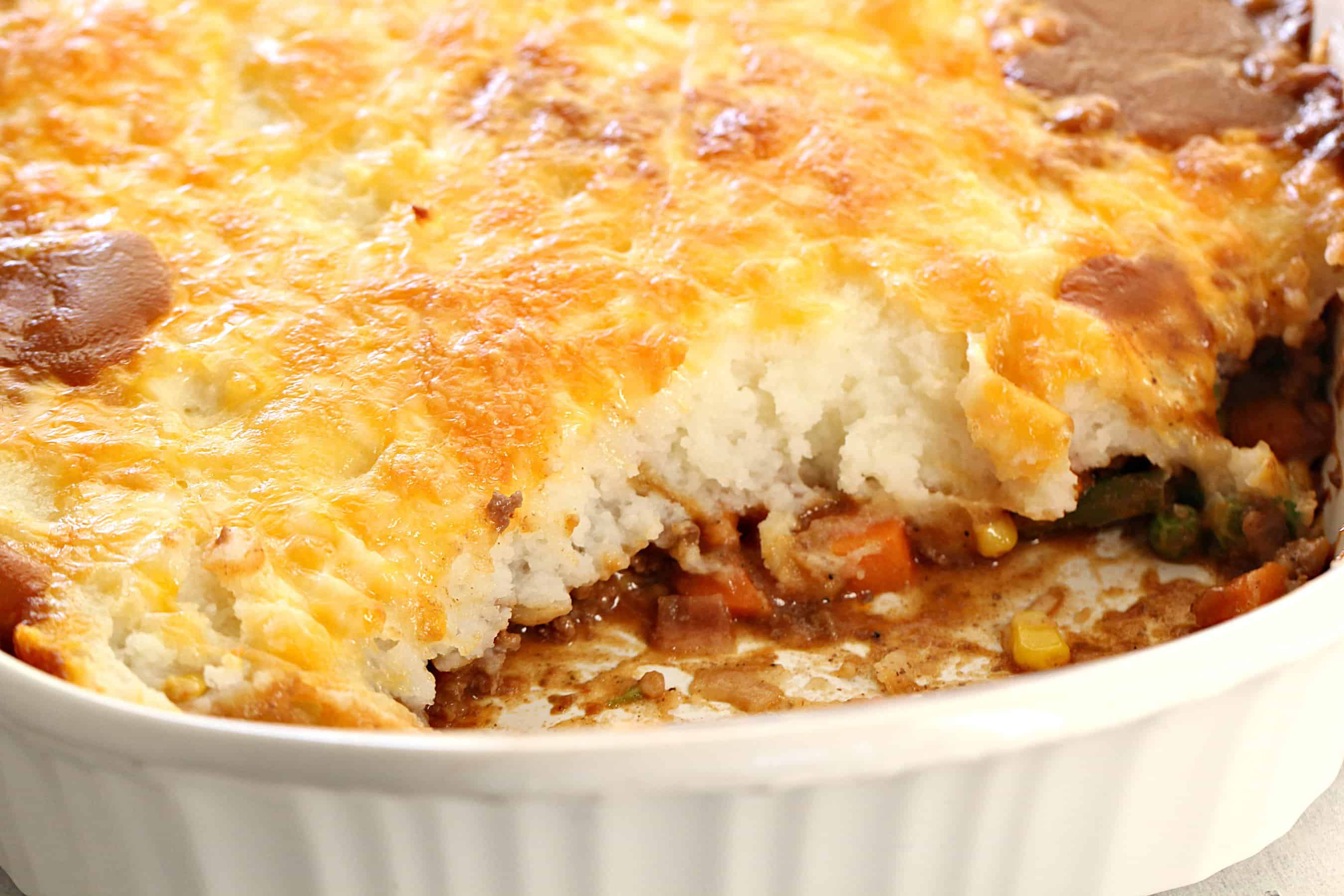 Could I use instant potatoes for this ground beef shepherd's pie recipe?
For the mashed potato topping, I recommend using homemade mashed potatoes, but if you are short on time, instant mashed potatoes work great (I have definitely used them on more than one occasion).
If you are in a crazy time crunch, you can even throw frozen tater tots on top and then cover them in cheese – it's delicious.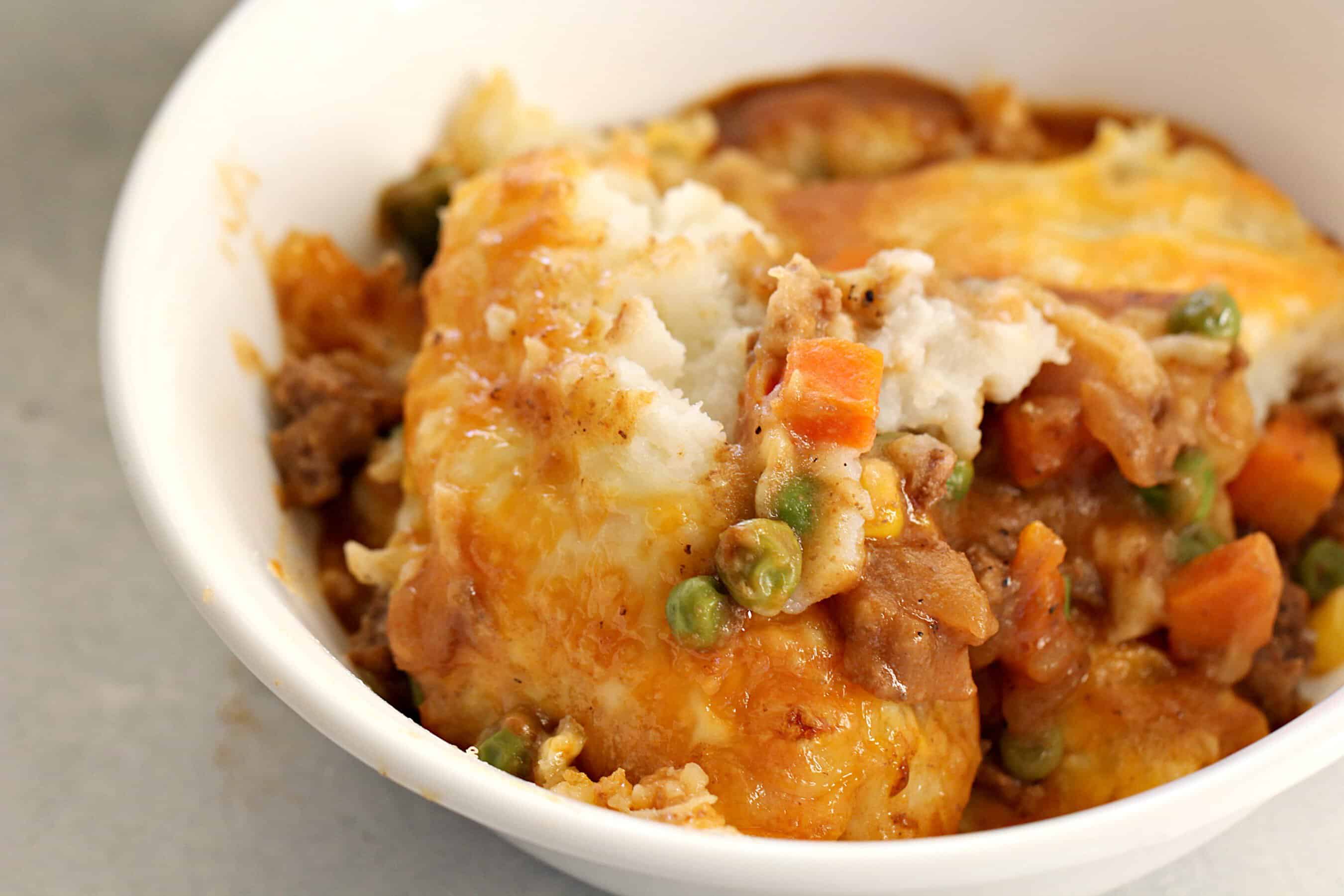 Making this Ground Beef Shepherd's Pie (aka Cottage Pie) is simple.
Brown the ground beef, add vegetables and seasonings, place in the bottom of a 9×13″ baking pan, top with potatoes, add lots of cheese, and bake until it's hot and gooey.
This shepherd's pie is truly comfort food at it's finest.