These S'mores Magic Bars are so easy to make and full of flavor. You are going to love the chocolate and marshmallow combination. They make the perfect summer dessert.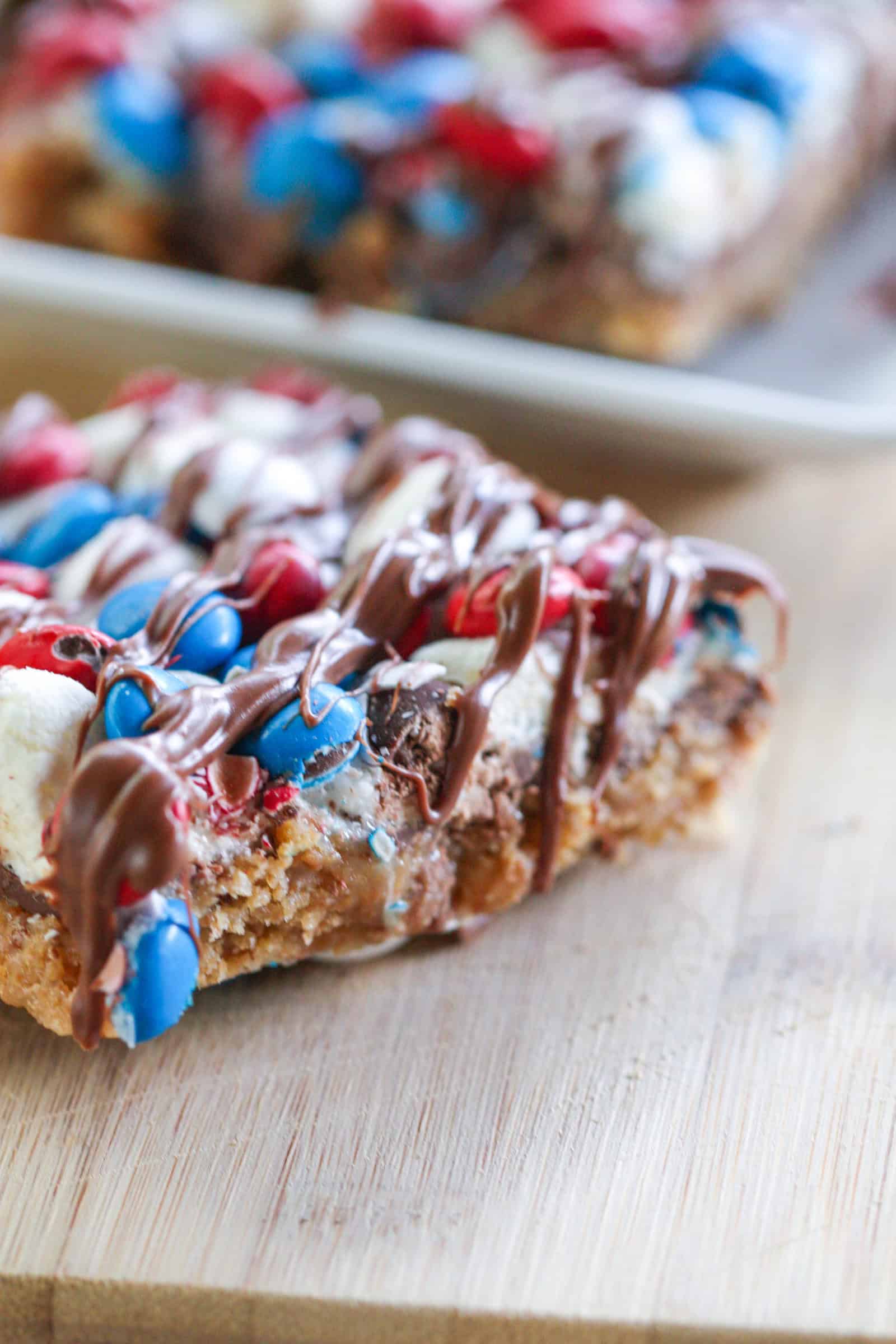 These S'mores Magic Bars are the perfect mix of two popular desserts – S'mores and Magic Cookie Bars.
I am all about a good S'more over the fire, but I don't always love smelling like campfire smoke. With these S'more Cookie Bars, there is no campfire needed. You can also make these any time of the year which, living in Utah, these S'more bars bring a little taste of summer during the freezing cold months.
They will be great for your 4th of July BBQ, potlucks, or really any fun summer get together. We can't get enough of these delicious bars. The red, white and blue M&M's add the perfect touch to the holiday.
However, you can make these for any time of year, using any kind of M&M's or M&M colors.
I love the patriotic colors with this, but this recipe would work with really any color. You could also use Reese's Pieces if you want more peanut butter flavor to it.