Slow Cooker Ground Beef Hobo Dinner is an easy family dinner recipe you can put together in minutes. Full of ground beef, potatoes, carrots, and more vegetables with a BBQ sauce.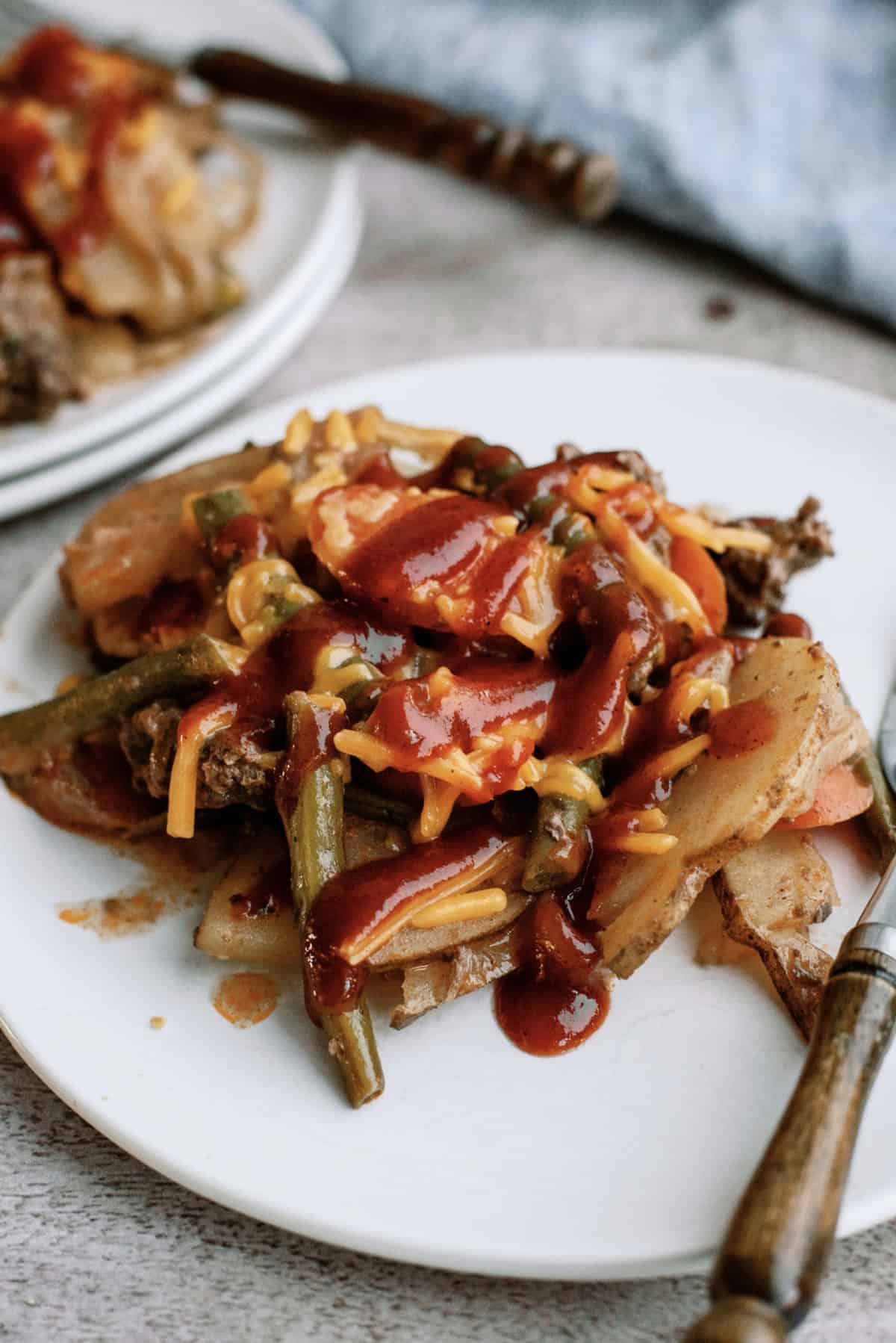 Slow Cooker Ground Beef Hobo Dinner is the best crock pot recipe!
This recipe was inspired by our Easy Hobo Tin Foil Dinner Recipe – but this one is even better because you can make it in slow cooker!
It has all pieces of a delicious dinner: meat, potatoes, and even vegetables cooked perfectly.
This dish also is easily stored in the fridge and reheated the next day as leftovers.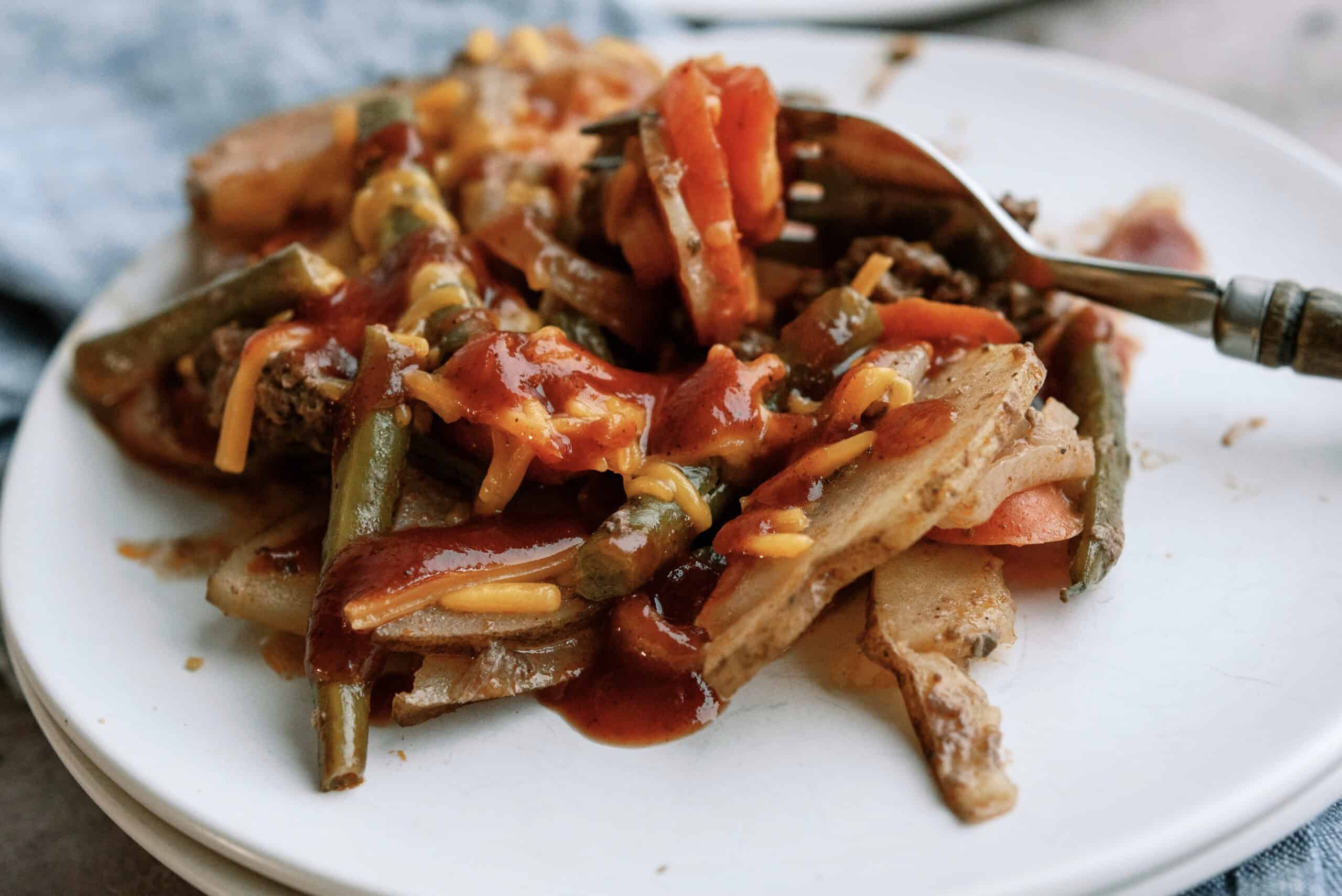 What to serve with Hobo Dinner?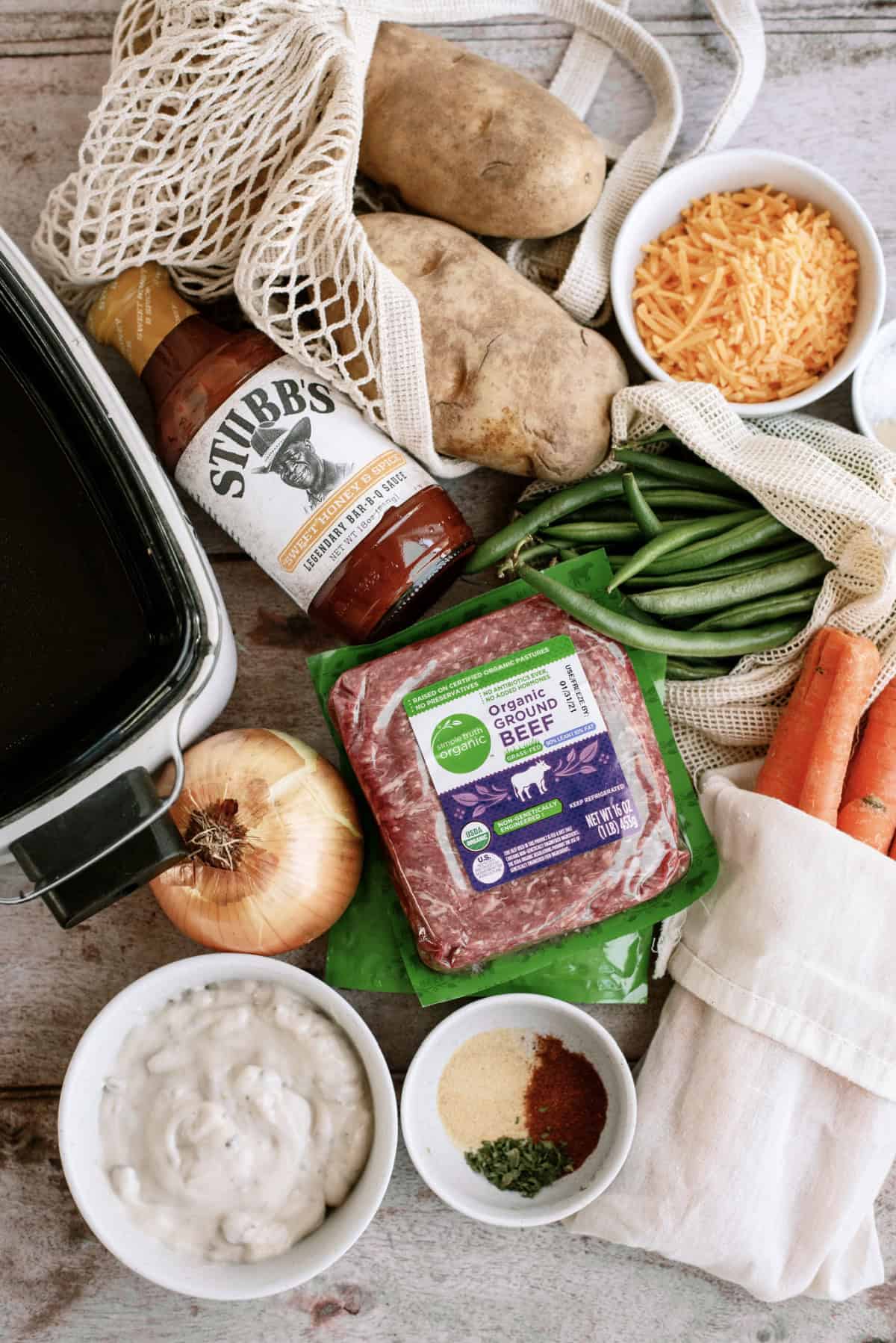 Ingredients Needed For Slow Cooker Ground Beef Hobo Dinner:
Salt
Ground pepper
Onion powder
Garlic powder
Paprika
Parsley
Russet potatoes, thinly sliced
Yellow onion
Sliced carrots
Fresh green beans
Lean ground beef
Condensed cream of mushroom soup
BBQ sauce
Shredded sharp cheddar cheese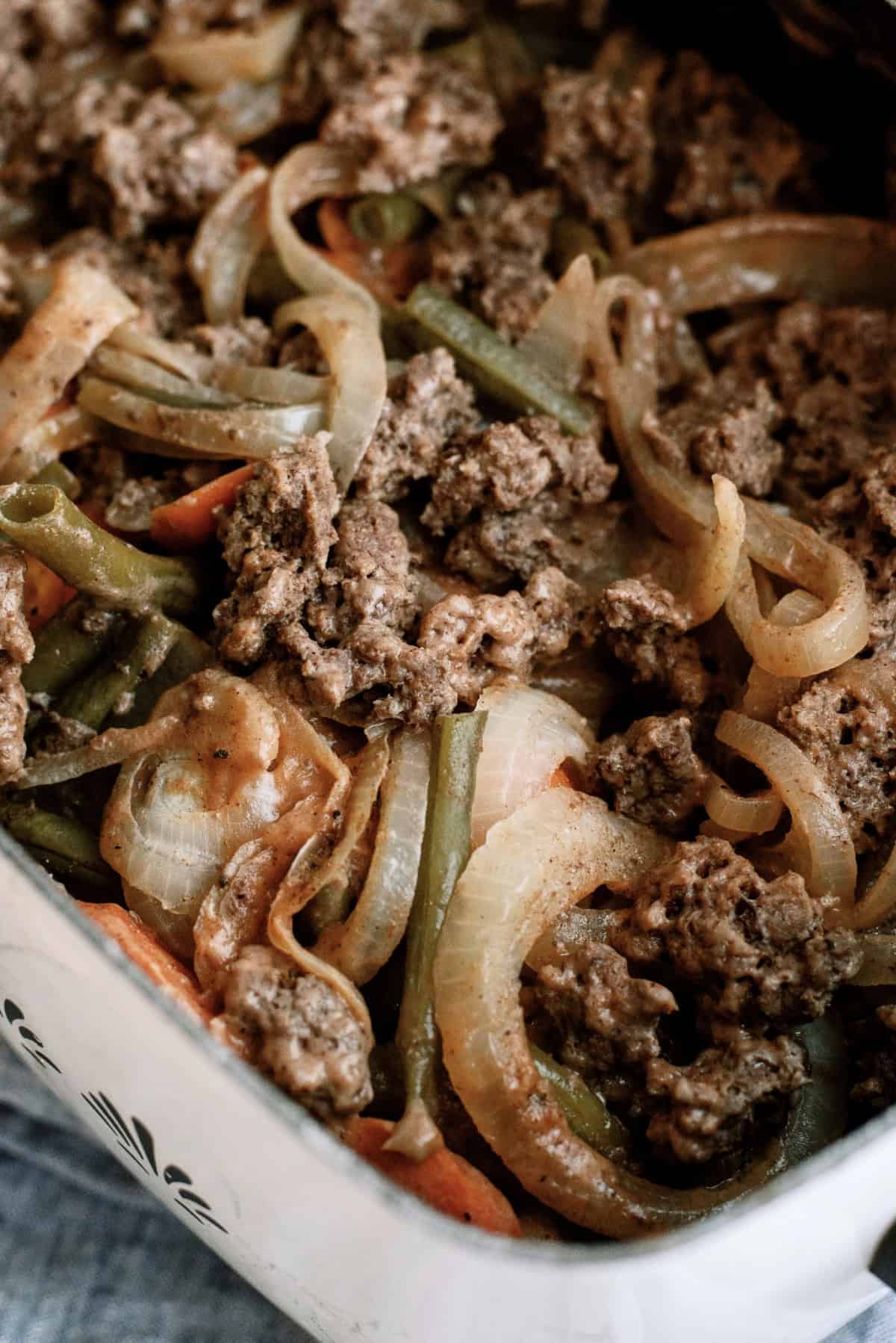 How To Make Slow Cooker Ground Beef Hobo Dinner:
Begin by spraying your slow cooker with nonstick cooking spray.
Then in a small bowl mix together the salt, ground pepper, onion powder, garlic powder, paprika, and parsley.
Once that is done set the bowl aside until later.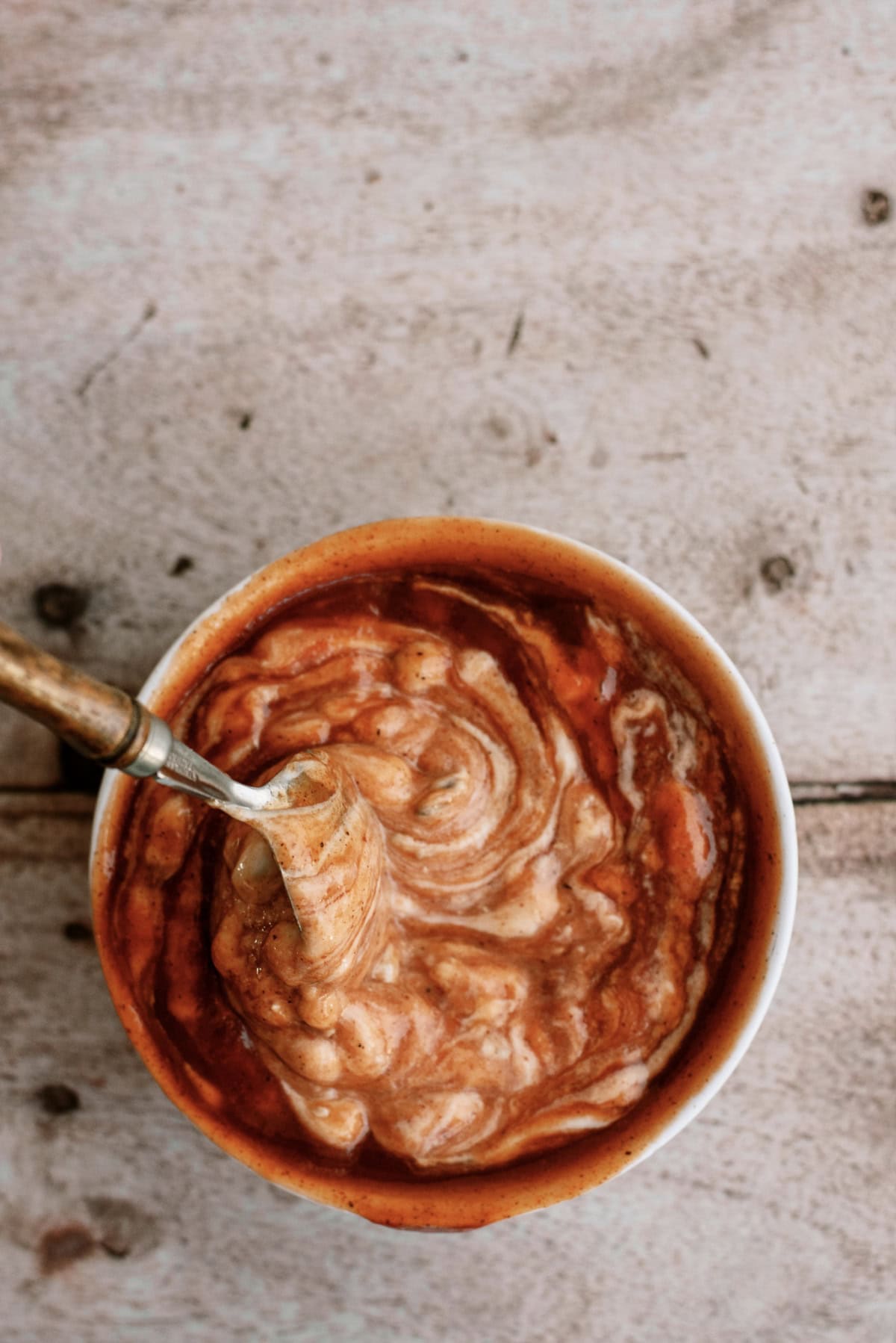 In a medium-sized mixing bowl mix together the can of condensed mushroom soup and the BBQ sauce.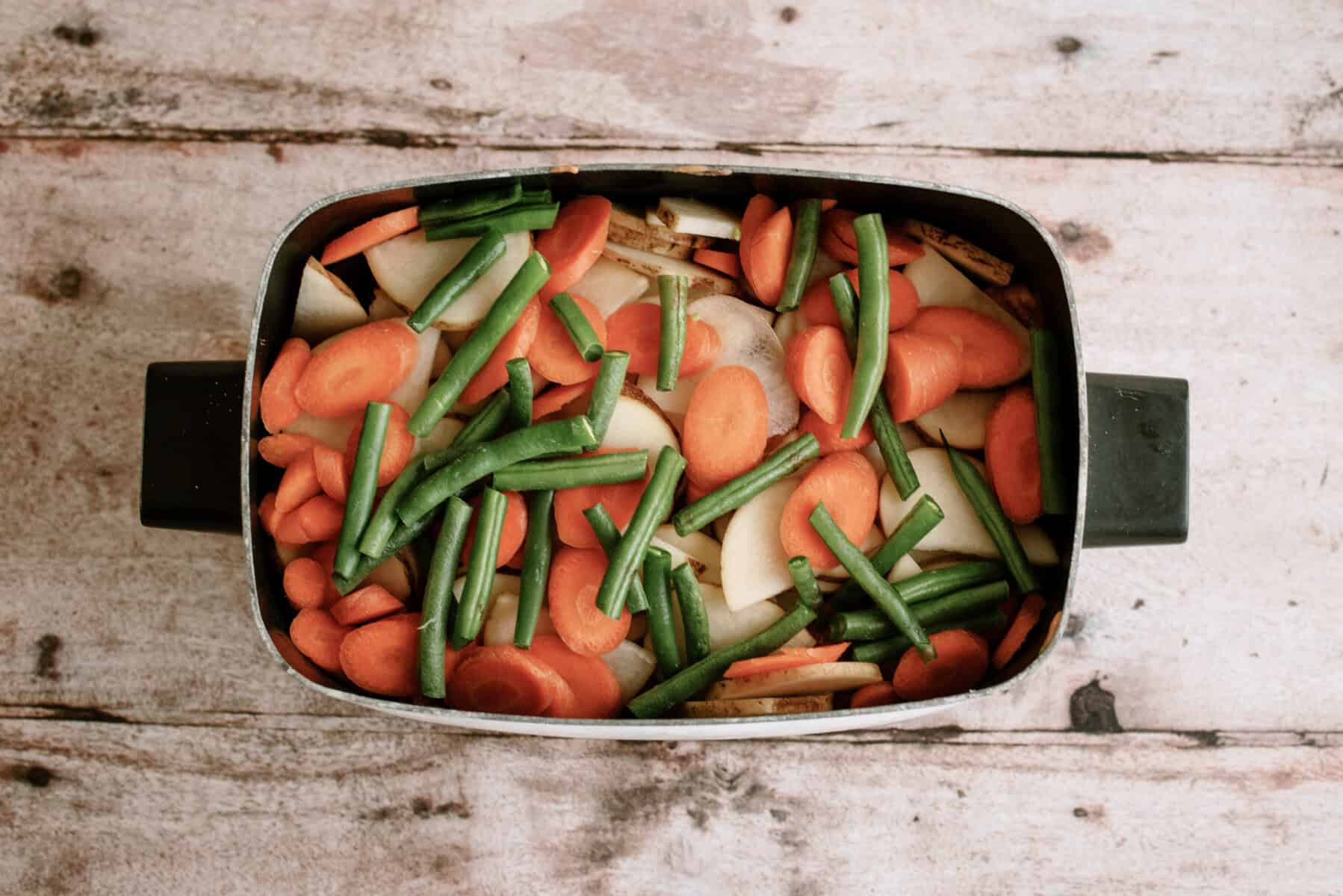 Now, take half of the thinly sliced russet potatoes, half of the onions, half of the carrots, and half of the green beans and layer them into the bottom of the greased slow cooker.
Next, sprinkle half of the seasonings over top of the vegetable layer in the slow cooker.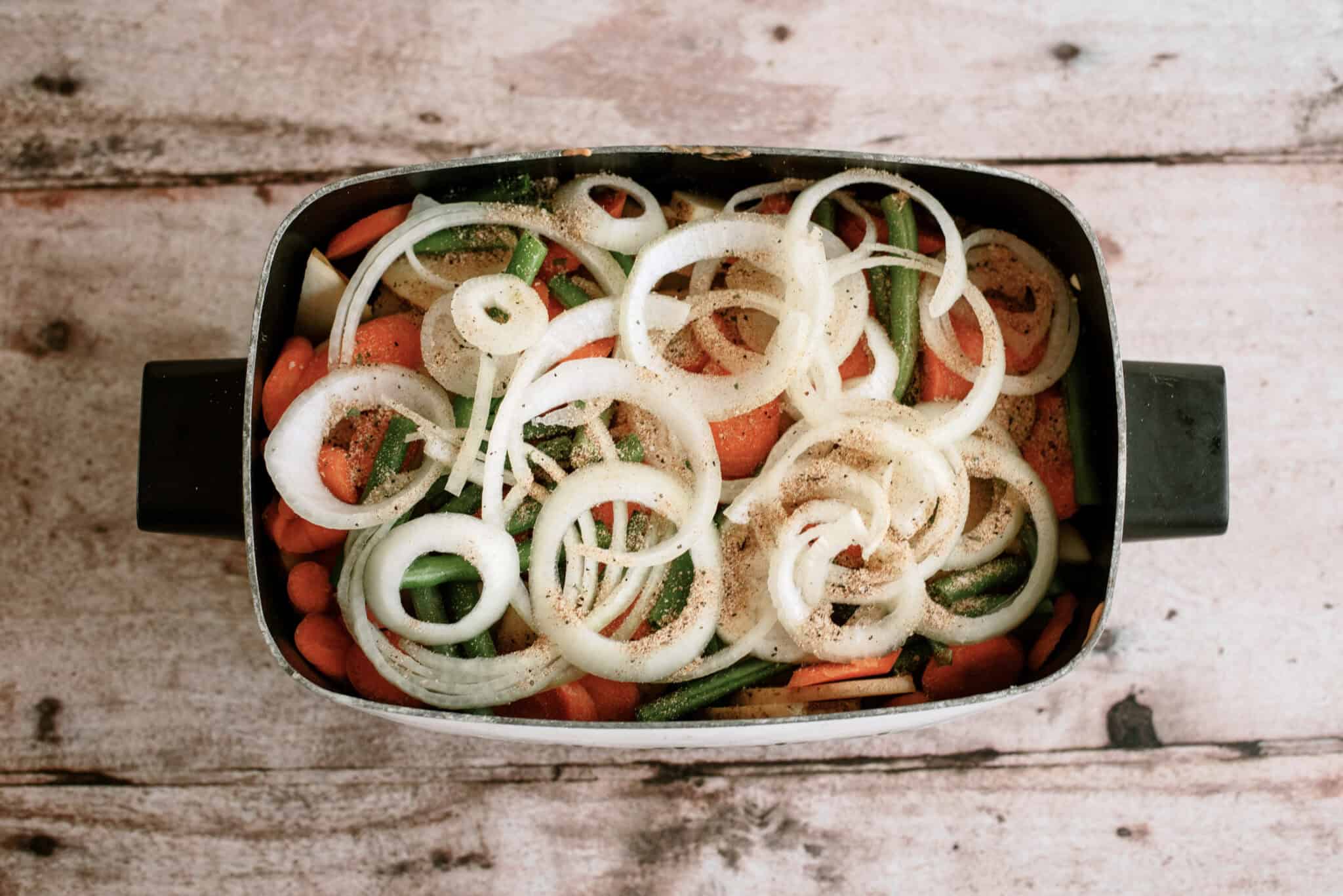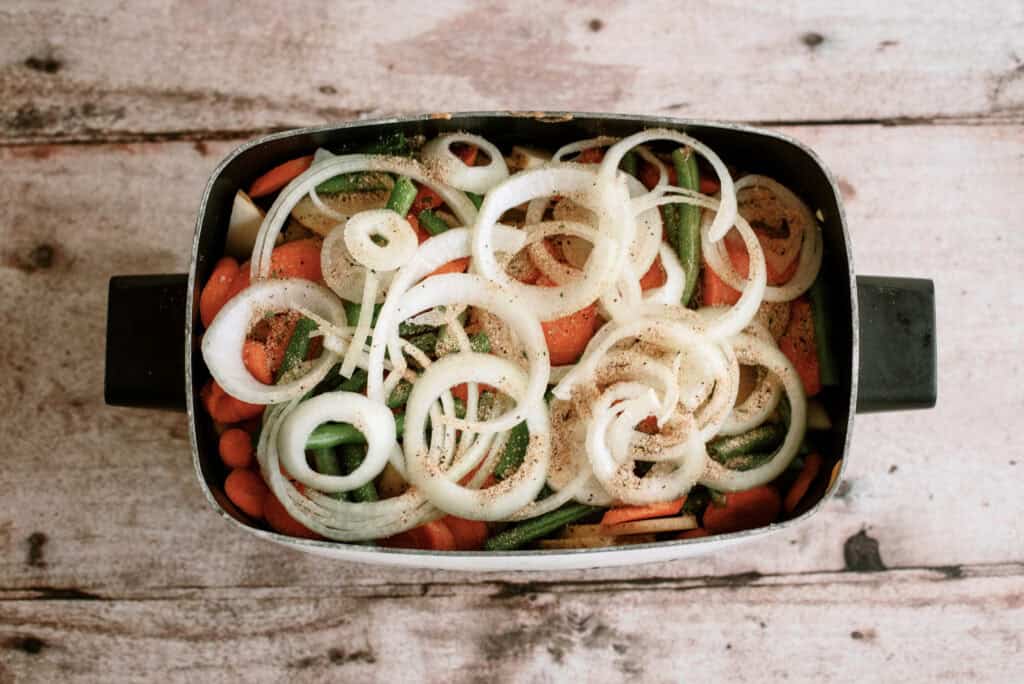 Then, take the uncooked beef and break it up into bite-sized pieces and place half of the uncooked meat over the top of the vegetables.
Once that is done, spoon half of the sauce mixture over top of the meat.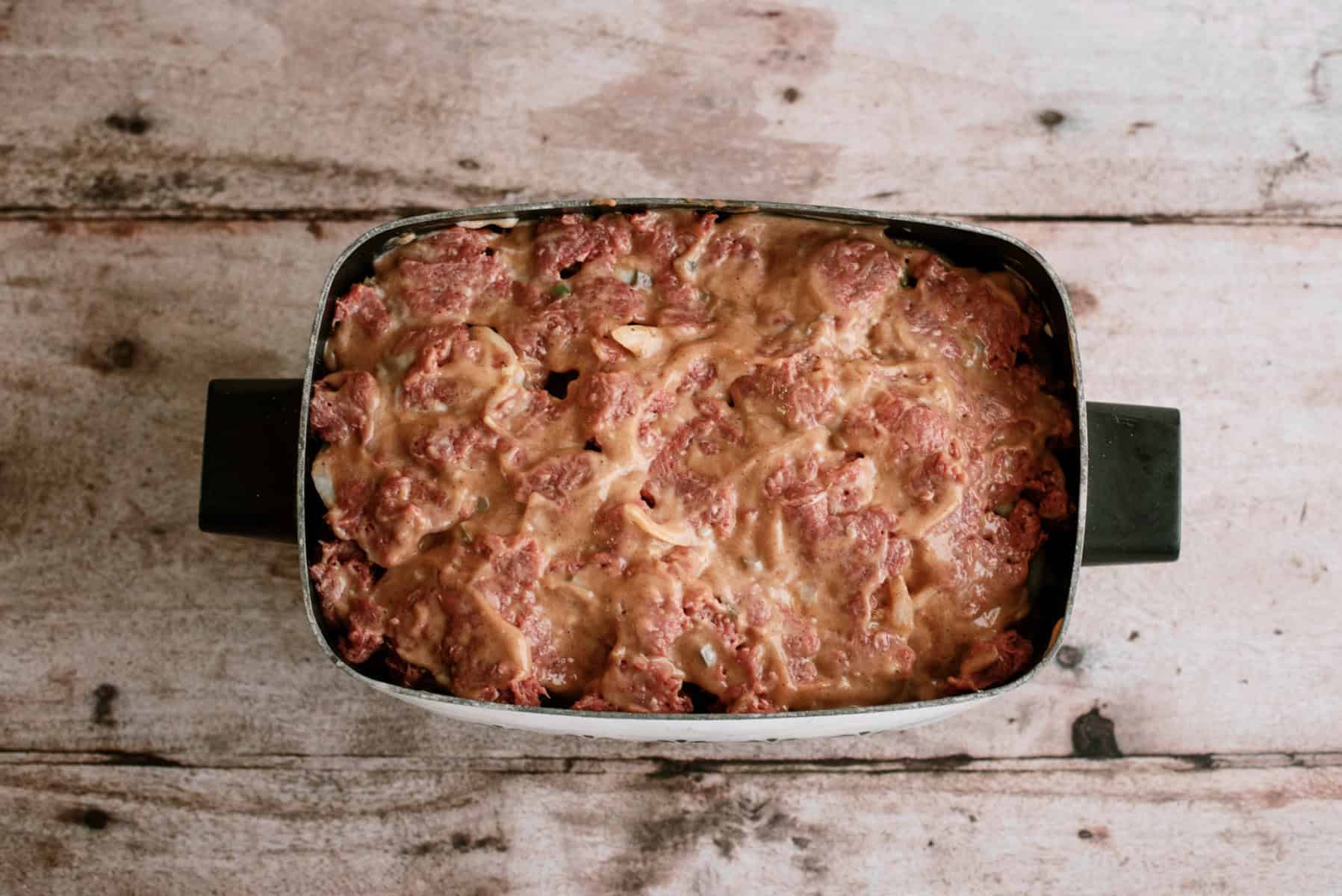 When that is done, repeat all the layers again starting with the russet potatoes, and create each layer.
After you have repeated the layers, place the lid on top of the slow cooker and cook everything on low for 7-8 hours or on high for 3 ½ – 4 hours.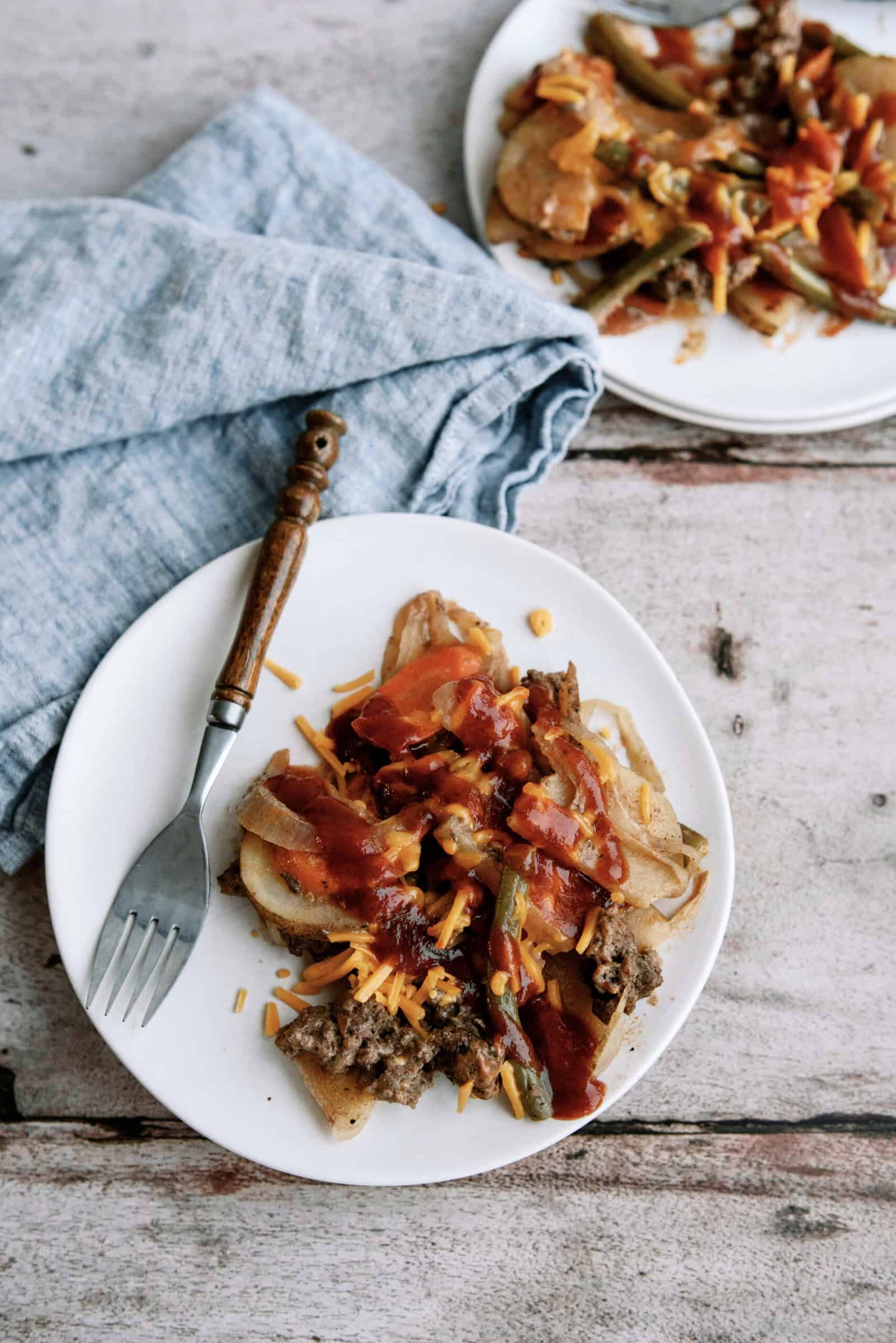 Once it is done cooking, scoop out your desired serving size and top it with the shredded cheddar cheese, and some BBQ sauce or ketchup if you'd like!
To Make This Slow Cooker Ground Beef Recipe You Will Need:
Slow cooker (I love THIS programmable one!)
Nonstick cooking spray
Knife
Cutting board
Small bowl
Medium bowl