A delicious low-carb spin on classic lasagna! These stuffed peppers are going to become a family favorite that everyone will love.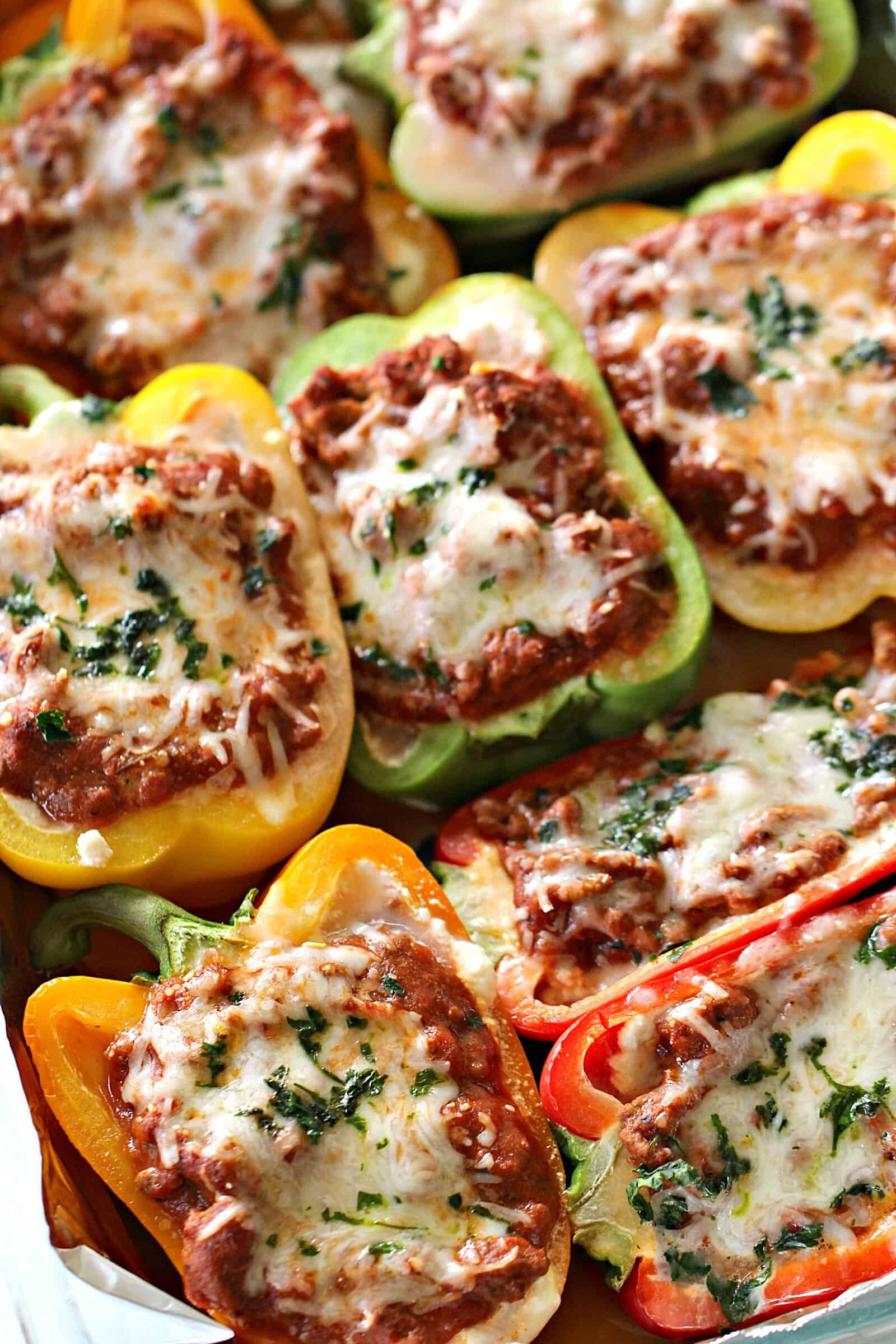 Sometimes getting vegetables into my family is an incredibly hard task, but these Ground Turkey Lasagna Stuffed Peppers makes it easy!
I am dealing with picky eaters who only love carrot sticks and ranch dip.
I have been trying to introduce vegetables in different ways at dinner and this recipe for stuffed peppers did the trick.
Bell peppers are such bright and fun colors, that your kids will love them. They aren't spicy, and they are delicious when paired with lasagna.
Related Recipe: Looking for more Ground Turkey recipes?! Try our Slow Cooker Cheesy Turkey Burger Joes!
If you love Stuffed Peppers, check out these other recipes on our site:
My kids also love to help me make these, because they are so simple to put together.