If you're trying to find what to do with all of your leftover turkey from Thanksgiving dinner, this turkey enchiladas recipe is it! It is quick, easy, and delicious!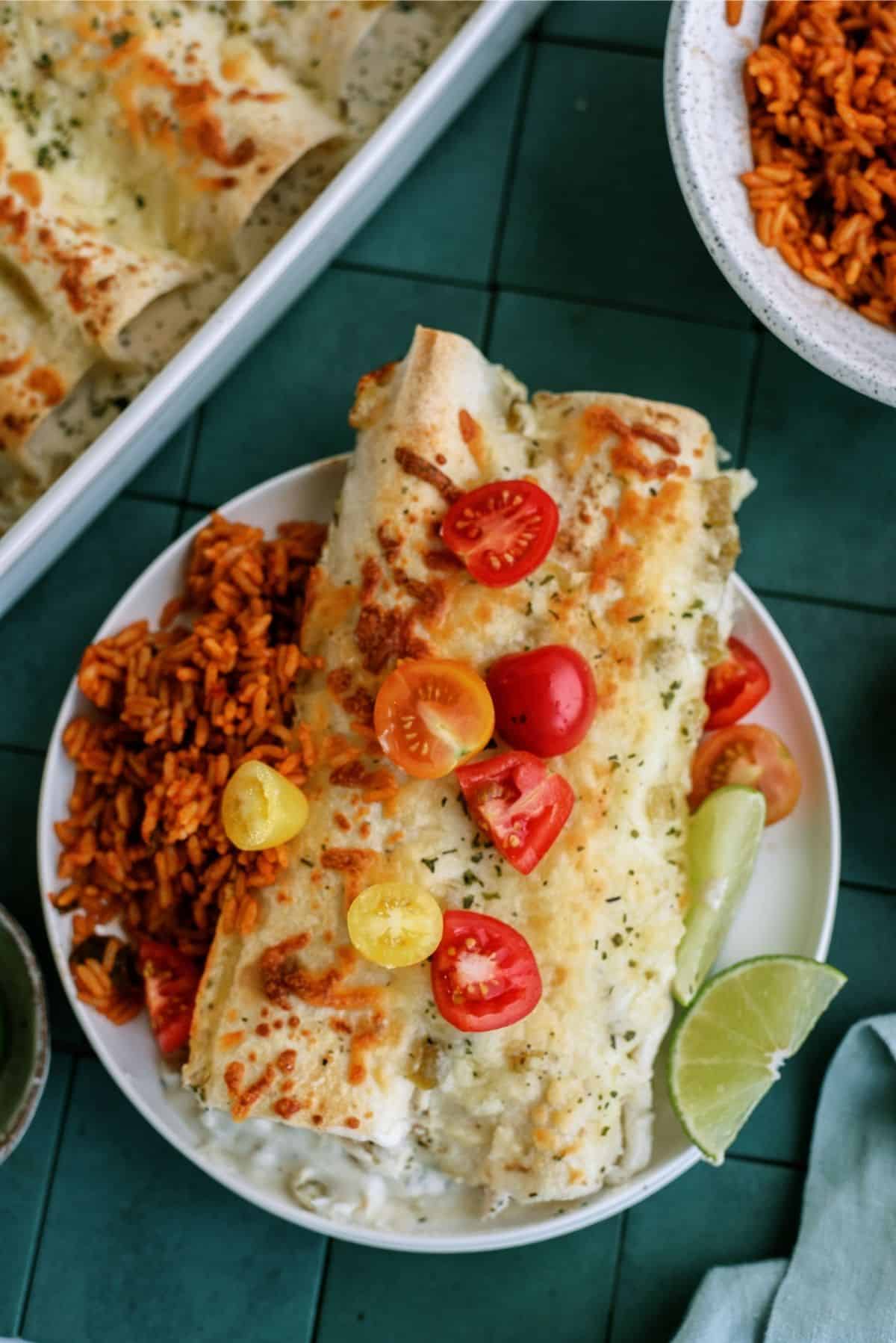 I don't know about you, but after all of the hard work and long hours in the kitchen preparing Thanksgiving dinner, I need an easy and quick dinner to make like this turkey enchiladas dinner recipe.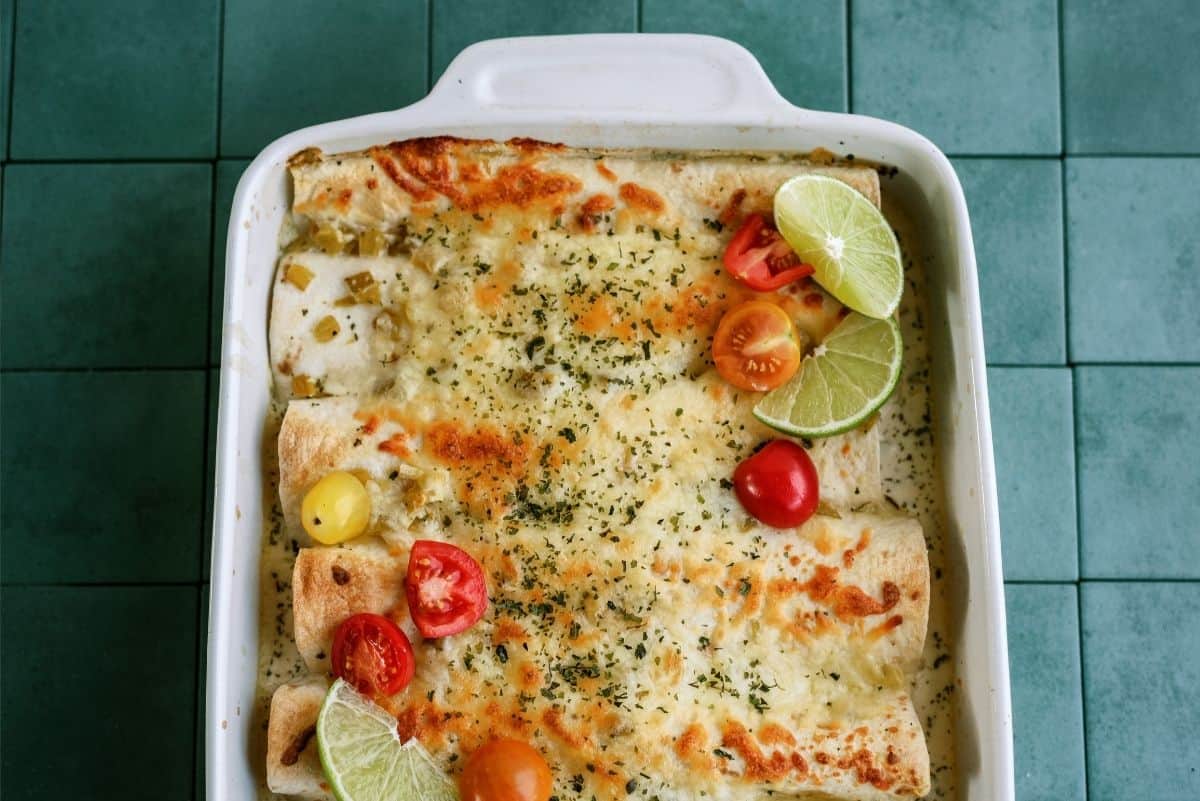 The thought of standing in the kitchen making MORE food even though there is plenty of turkey to use is not appealing. That is when I pull out this leftover turkey recipe, that not only uses up the turkey everyone didn't eat but is also an easy family dinner recipe that is quick to make.
Plus, since you've already made the main part of the dinner, it makes it a super budget-friendly recipe to make after spending tons on a Thanksgiving feast.
And, it actually doesn't taste anything like a Thanksgiving meal, which if you've been eating leftovers for a few days is always a nice change.
For delicious ways to avoid wasting that delicious turkey that you worked so hard for, give our Turkey Cranberry Wrap recipe, Turkey Corn Chowder recipe, or one of my favorites, Leftover Thanksgiving Casserole recipe a try!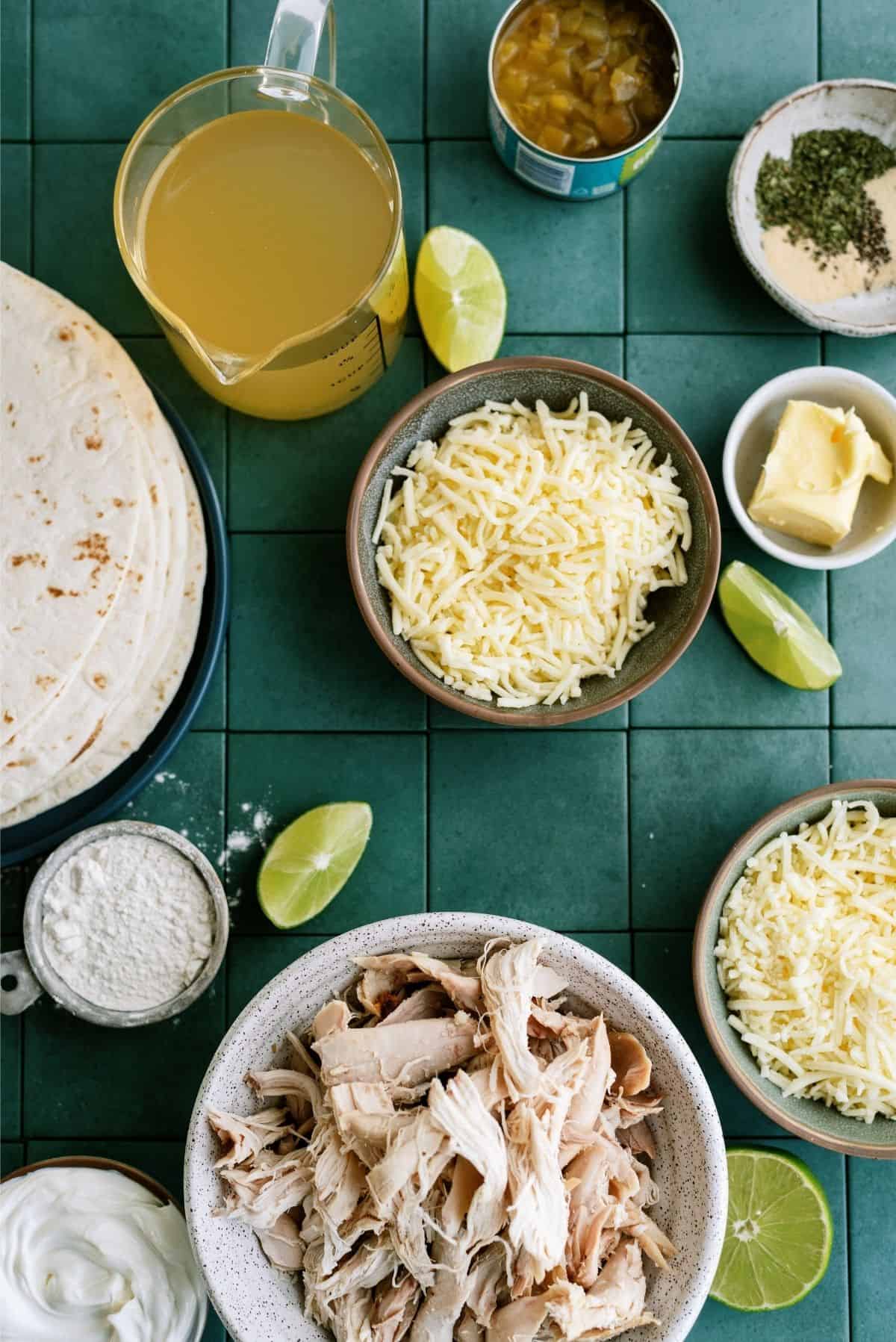 Ingredients You'll Need For Our Turkey Enchiladas Recipe:
Shredded turkey
Chili powder (optional)
Shredded Monterey Jack cheese
TortillasButter
Flour
Chicken broth
Sour cream
Diced green chilies
Dried cilantro
Onion powder
Garlic powder
Black pepper
How To Make Our Turkey Enchiladas Recipe:
When you are ready to start making the enchiladas, begin by preheating the oven to 350 degrees.
Then get out your 9×13 inch pan and spray it with nonstick cooking spray.
Now in a large bowl mix together the shredded turkey, chili powder, and 1 cup of the Monterey Jack cheese until it is well combined.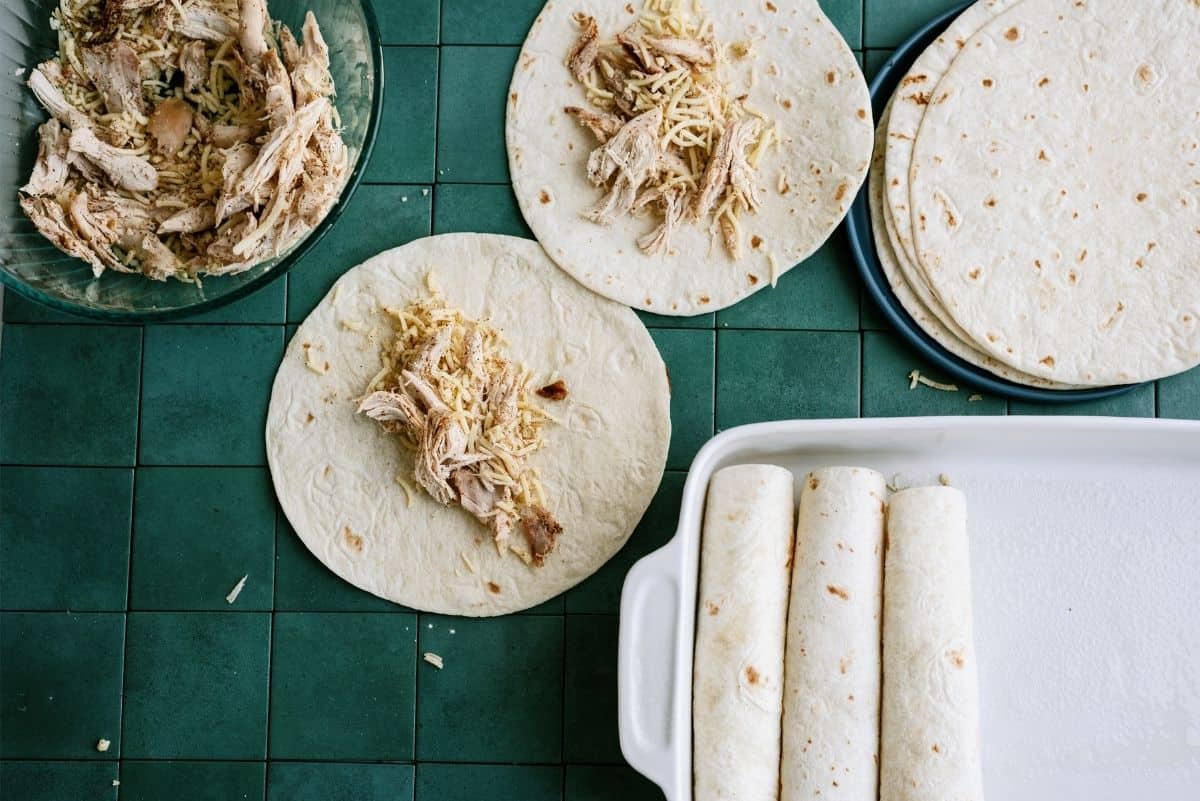 Once that is mixed up, even spread the turkey mix amongst the 8 tortilla shells and then roll them up and place them seam side down in the 9×13 inch pan.
Next, in a medium saucepan melt the butter and then stir in the flour and cook it for 1 minute.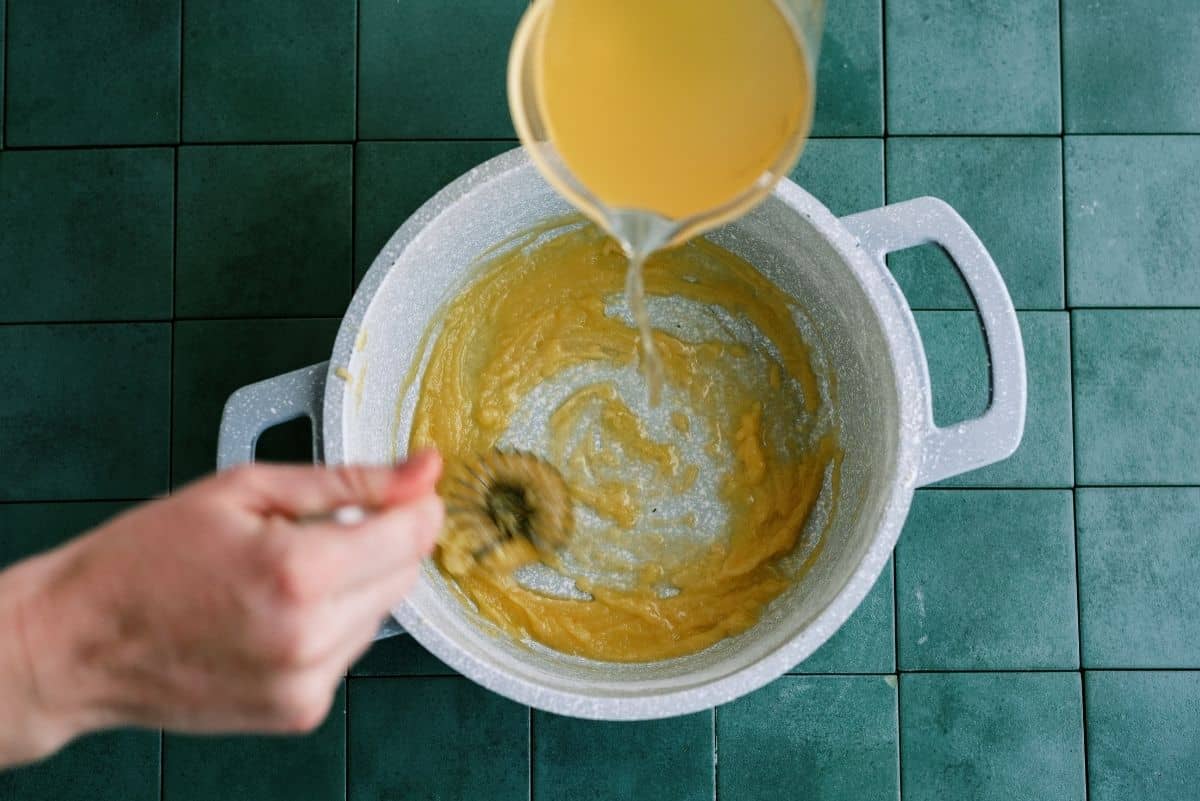 Then, add in the chicken broth and whisk it together until it is nice and smooth.
Continue to heat the chicken broth mixture over medium until it has thickened up and is bubbly.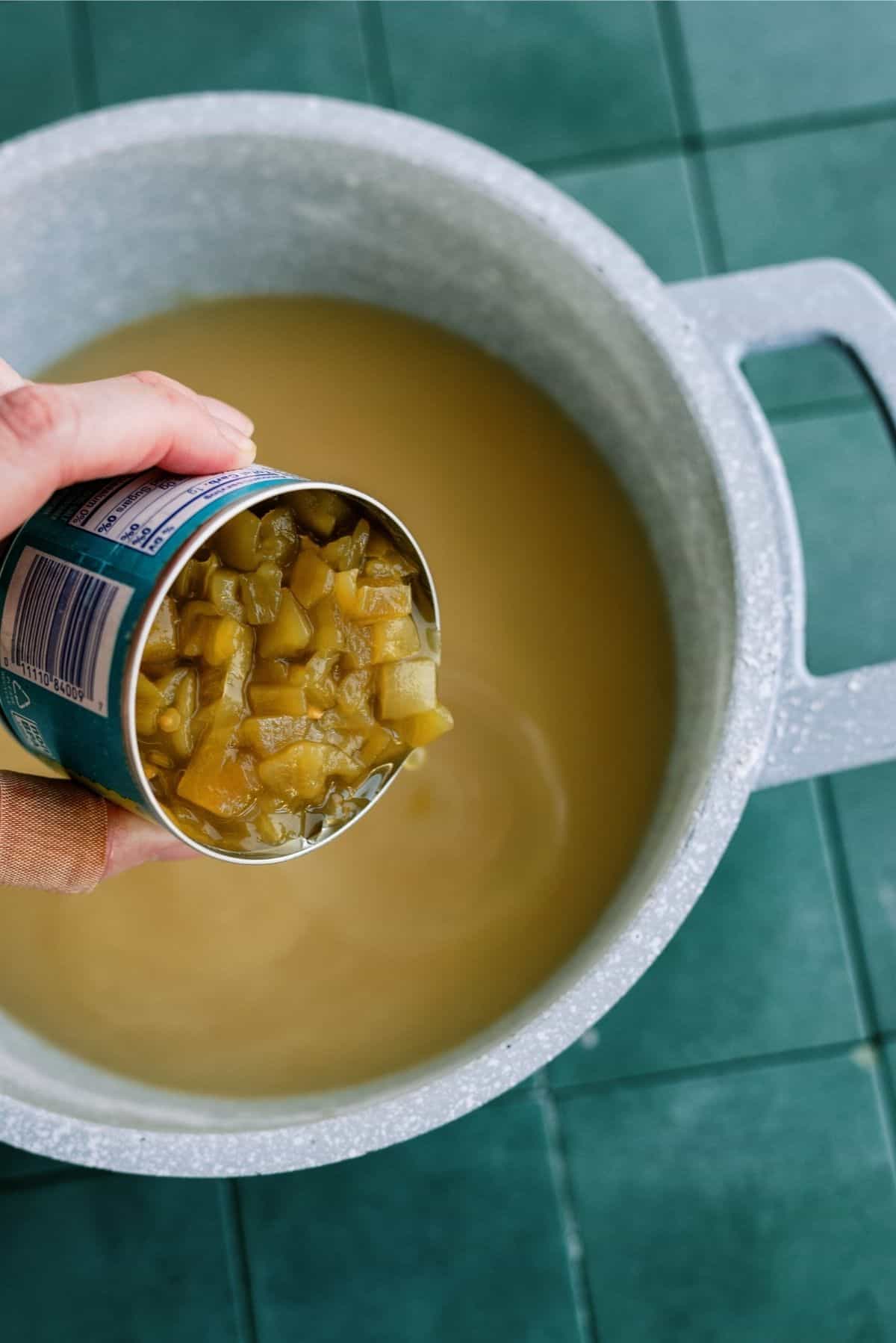 Now add in the sour cream, can of drained chilies, cilantro, onion powder, garlic powder, and black pepper, and stir it all together.
REMEMBER: Do NOT let this boil. You will want to have the sour cream still a little chunky for this sauce.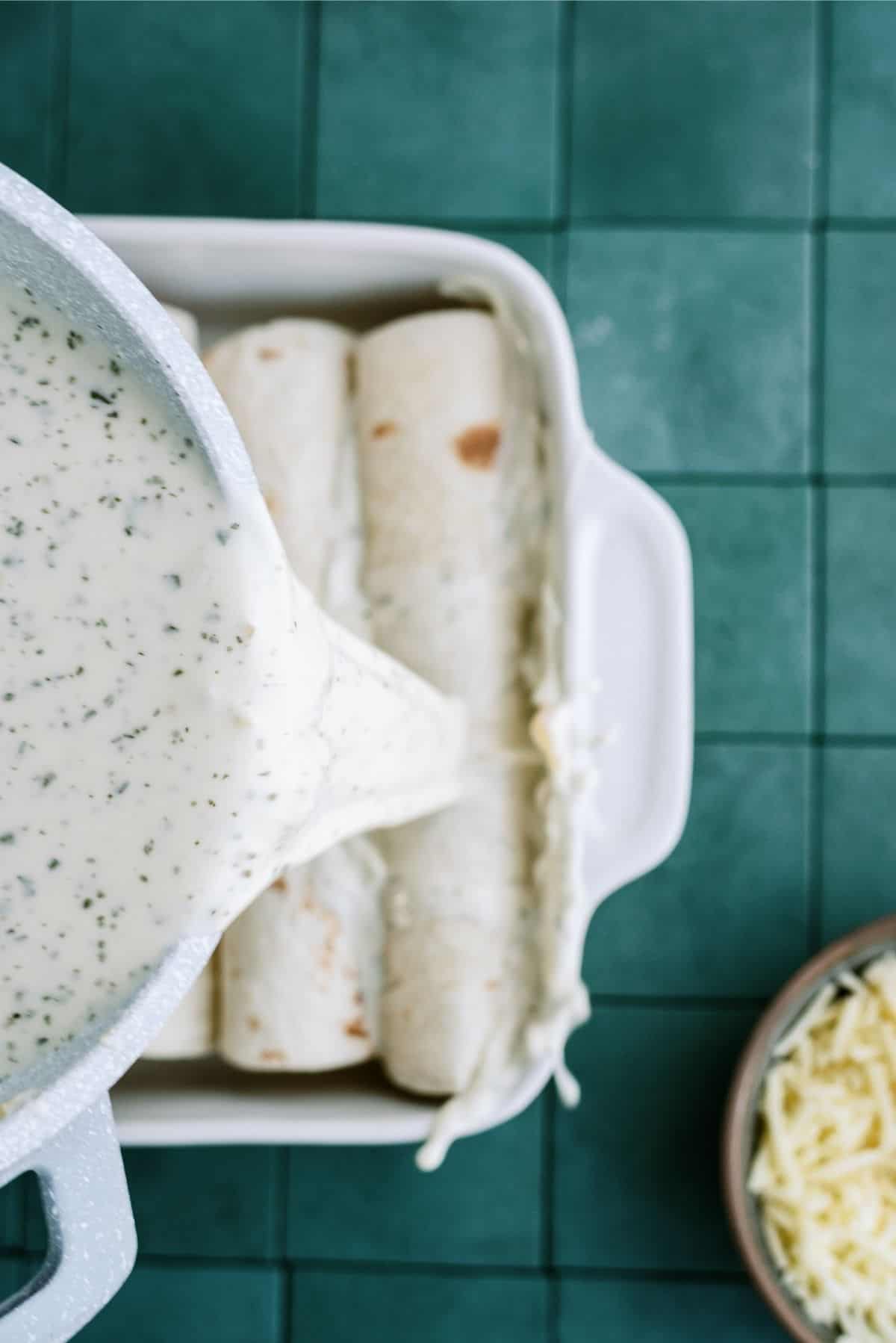 Once it is all combined, pour the sauce over the rolled enchiladas and top it with the remaoining Monterey Jack cheese.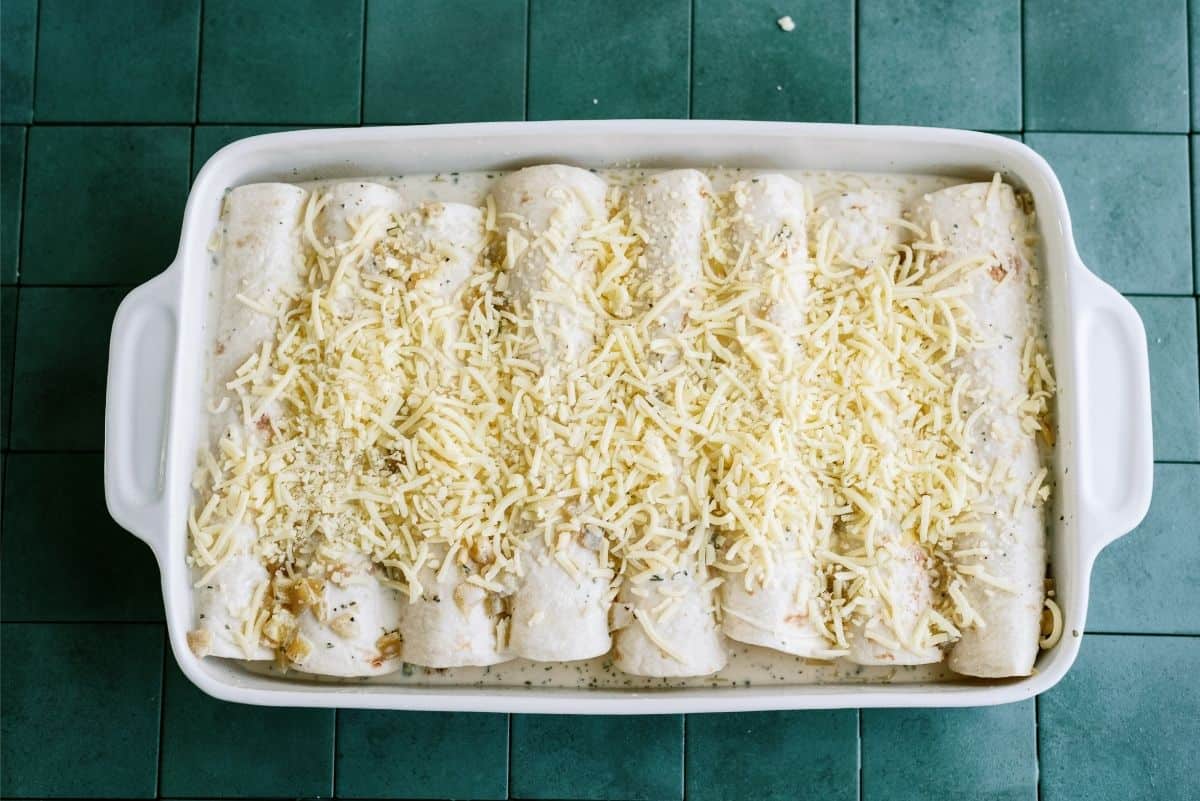 Then bake it in the oven for 20-22 minutes and then place it in the broiler for 3 minutes to get a nice brown layer on the cheese.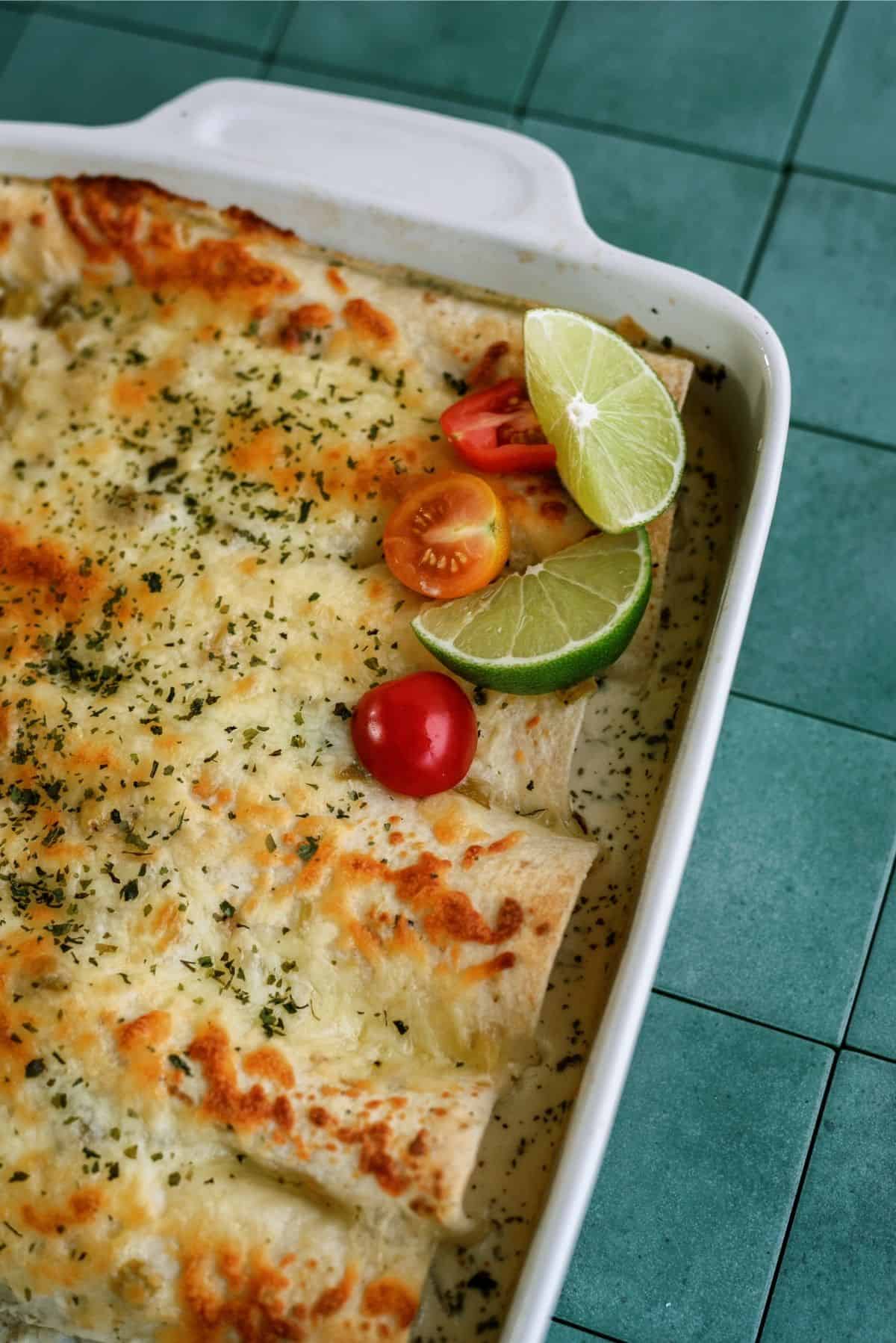 Now just remove and serve it hot with your favorite sides and toppings.
To Make This Delicious Turkey Enchilada Recipe You Will Need:
9×13 inch baking pan (THIS is a perfect one to store the enchiladas in after you bake them)
Whisk
Large mixing bowl
Medium saucepan
Nonstick cooking spray