This Slow Cooker Chicken Stroganoff can be thrown together in a matter of minutes and your slow cooker does the work for you! This easy recipe has tender chicken in a delicious creamy sauce served over pasta for the perfect dinner.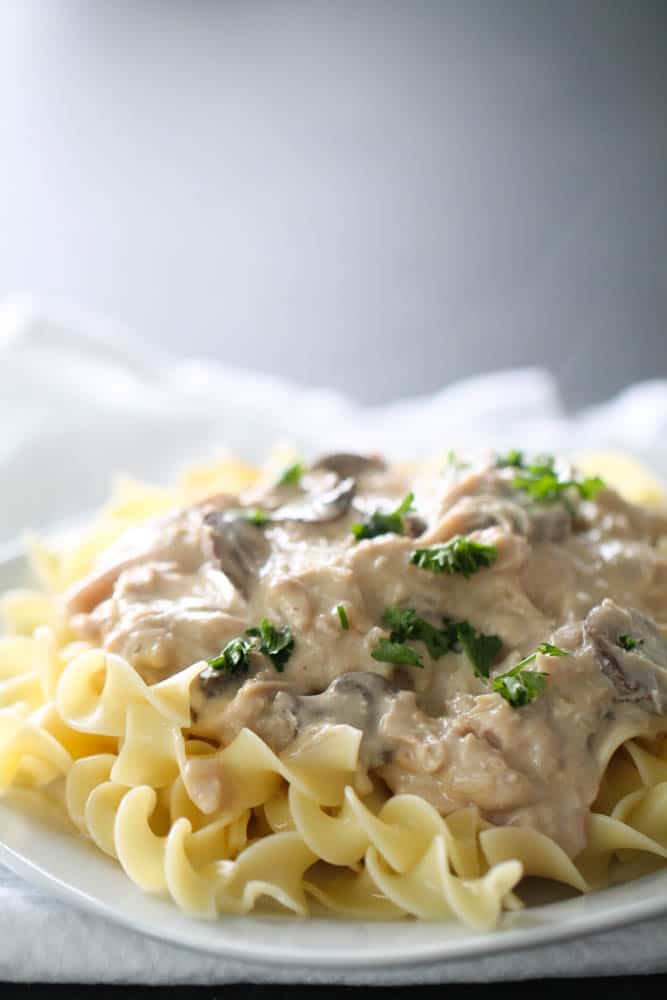 I have four kids who are all pretty picky eaters, so an easy chicken and noodle recipe is right down our alley!
I love using my slow cooker to make comfort foods that can cook all day. This Slow Cooker Chicken Stroganoff is on rotation at our house because not only is it so easy to make but it is absolutely delicious.
CHECK OUT EVERYTHING THAT YOU WILL NEED FOR THIS Slow cooker chicken stroganoff IN THE LISTS BELOW!
Slow Cooker Chicken Stroganoff recipe ingredients:
Chicken Thighs
Sliced Mushrooms
Cream Cheese
Cream of Chicken Soup
Dry Onion Soup Mix
Egg Noodles
Fresh Parsley
Everything else you will need for this great Chicken Stroganoff: