These Spinach Lasagna Rolls are so easy to make! With a creamy cheese and spinach filling rolled up in lasagna noodles and smothered in marinara and cheese, it's one meal the whole family will love.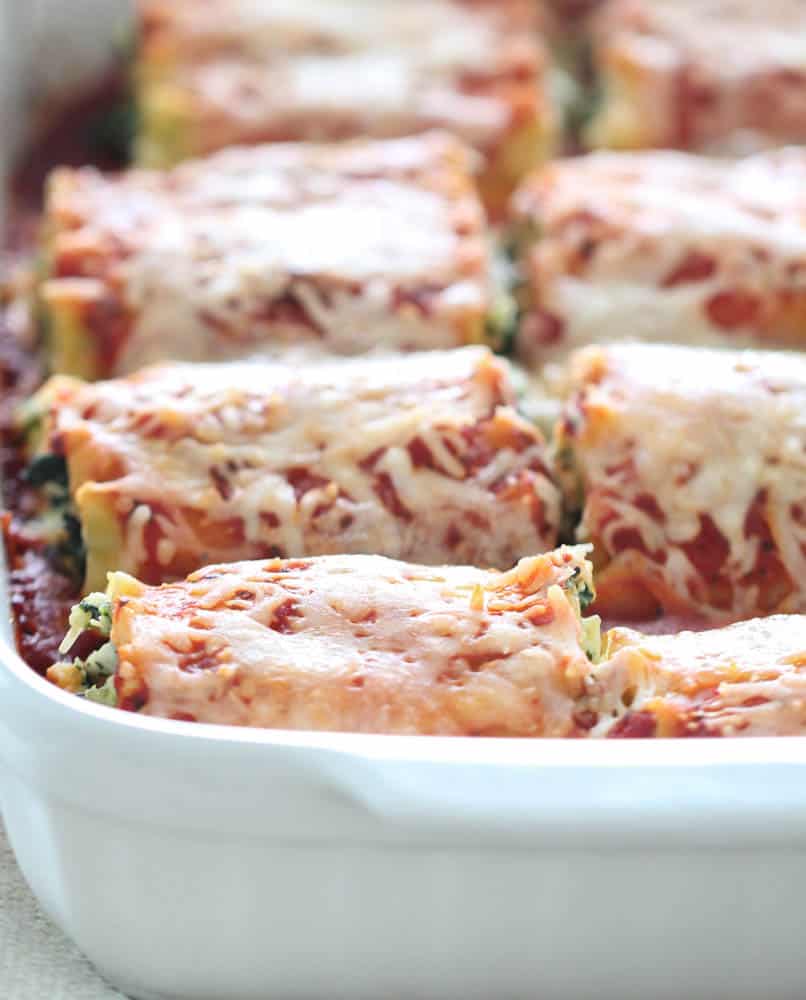 My family loves lasagna. Some of our absolute favorite recipes are our Easy Homemade Lasagna and Easy Slow Cooker Lasagna.
I tried these Spinach Lasagna Rolls at a friends house and couldn't wait to make them for my family.
They were so delicious and I couldn't believe how easy they were to make!
Ingredients for Spinach Lasagna Rolls:
12 lasagna noodles
10 ounces frozen spinach 1 package, thawed and drained
15 ounces low fat ricotta cheese 1 container
½ cup grated parmesan cheese
1 egg
salt and pepper, to taste
32 ounces marinara sauce
2 cups shredded fat free mozzarella cheese