You're here because you are looking for your next favorite pork chop dish and this chicken fried pork chops recipe is going to be it!! With the best breading for pork chops and cooked to perfection, you'll have a hard time finding a recipe to beat it.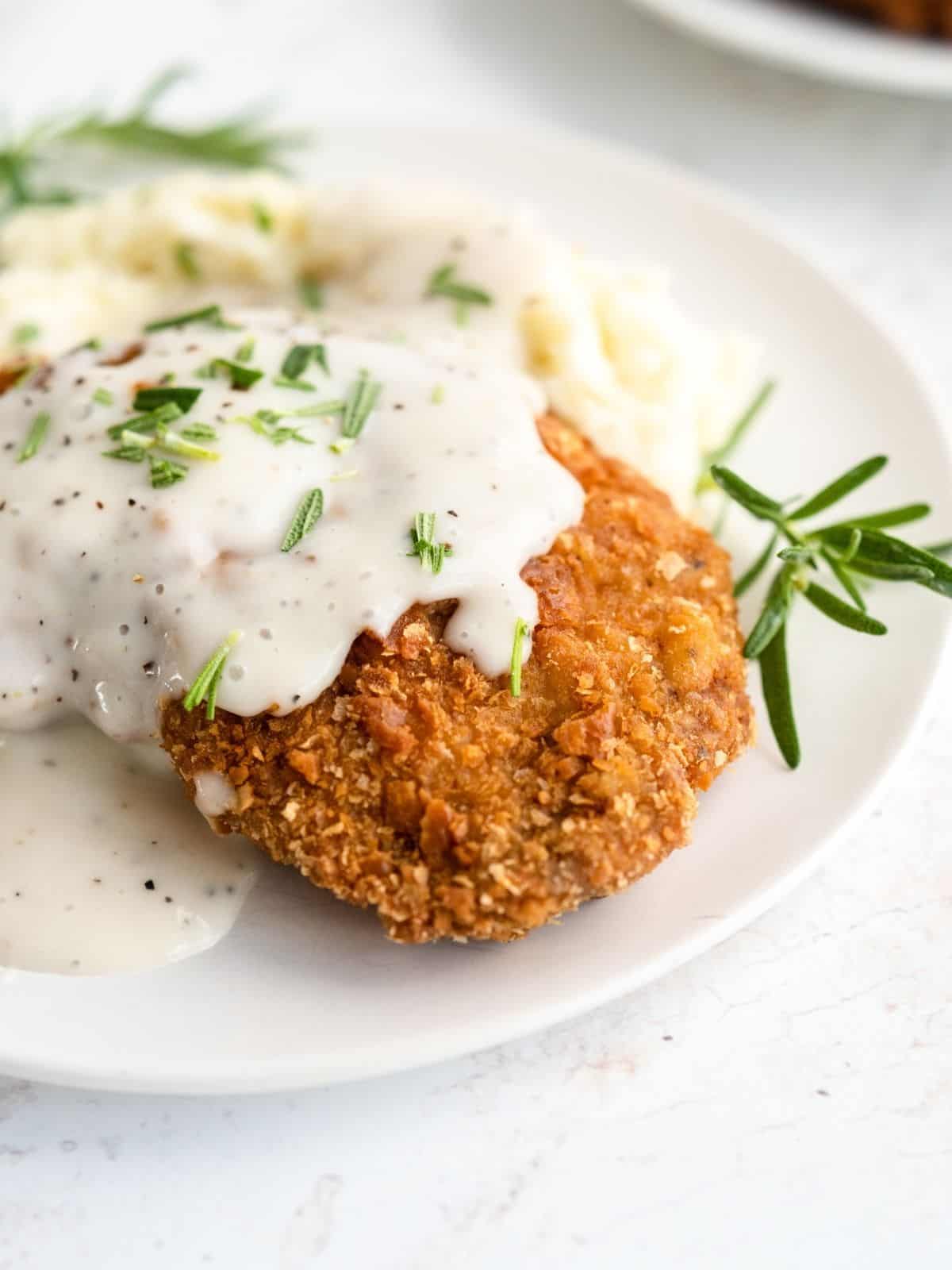 If you have never made fried pork chops this is the best recipe to learn how to make chicken fried pork chops. It is a simple recipe, but let that fool you, the flavor and texture of this dish are amazing!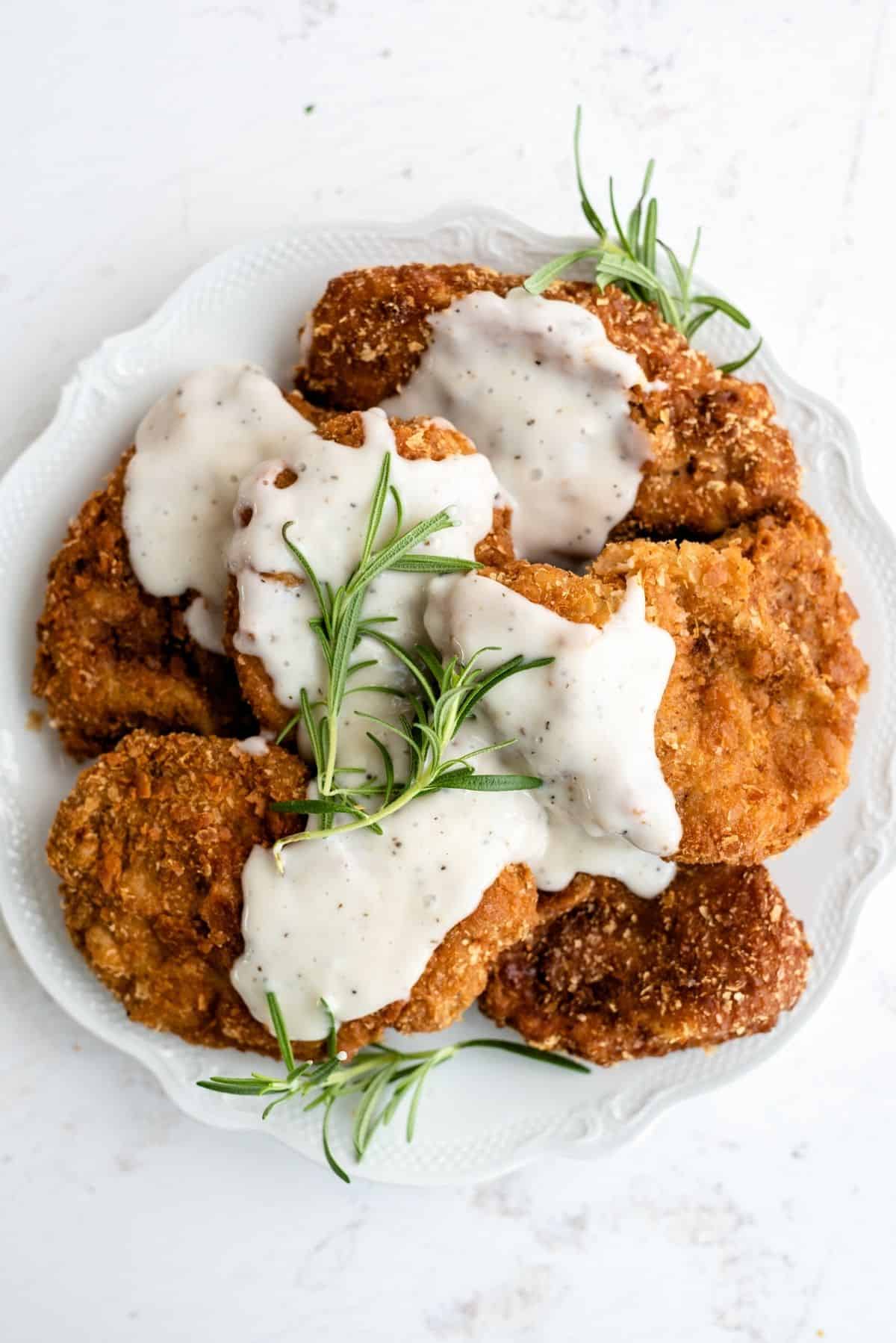 Some days you just crave some good southern comfort food, and this pork chop dish checks all the boxes. It is a wonderfully hearty dish and is fried in oil to get that beautifully golden crispy breading.
Sometimes I will even double this recipe since I'm already frying, I will fry extra and freeze the rest! Then when I'm ready just pop the frozen ones in the air fryer for an easy dinner.
Not sure what to serve with fried pork chops? Think comfort! I love to serve these pork chops with some easy pan butter biscuits, slow cooker creamy mashed potatoes, and don't forget the oven roasted green beans!
If you like fried pork chops then you NEED to make sure you also take a look at our fried pork chops recipe, it's so good it melts in your mouth.
Ingredients You'll Need For Our Chicken Fried Pork Chops Recipe: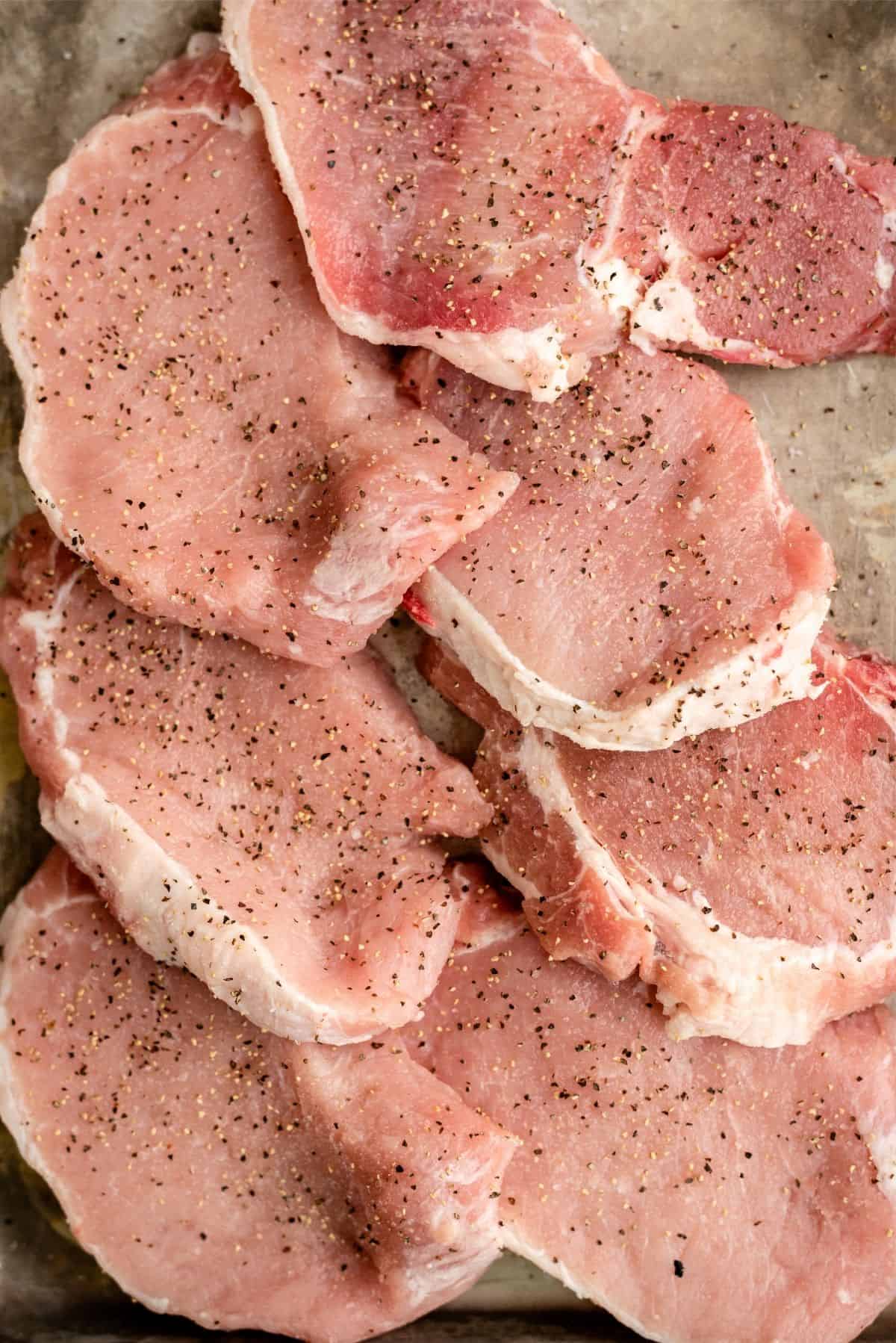 Bisquick mix
Paprika
Garlic powder
Salt
Black pepper
Chili powder
Eggs
Milk
Ritz crackers
Dry/Instant potato flakes
All-purpose flour
Pork chops
Salt
Vegetable or canola oil
Butter
How To Make Our Chicken Fried Pork Chops Recipe: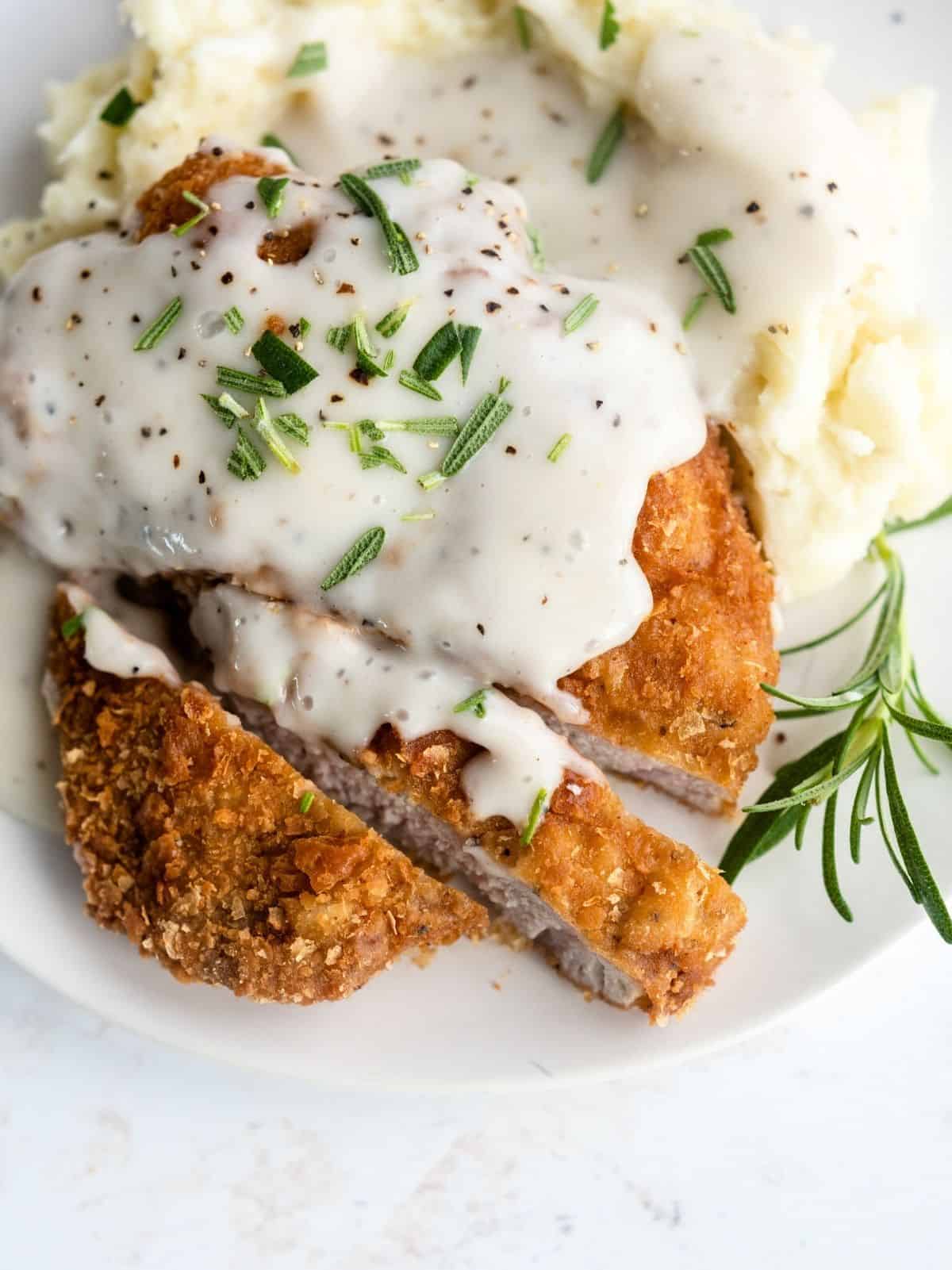 In a shallow bowl mix together the bisquick, paprika, garlic powder, salt, pepper, and chili powder until it is well combined.
Then in a second shallow bowl mix the eggs and milk together until they are cohesive.
Now in a third bowl combine the crushed ritz cracker crumbs, potato flakes, and the all-purpose flour together until they too are well combined.
Then get out your pork and place it on a cutting board. Now take a fork and poke holes all over them on both sides to tenderize the pork.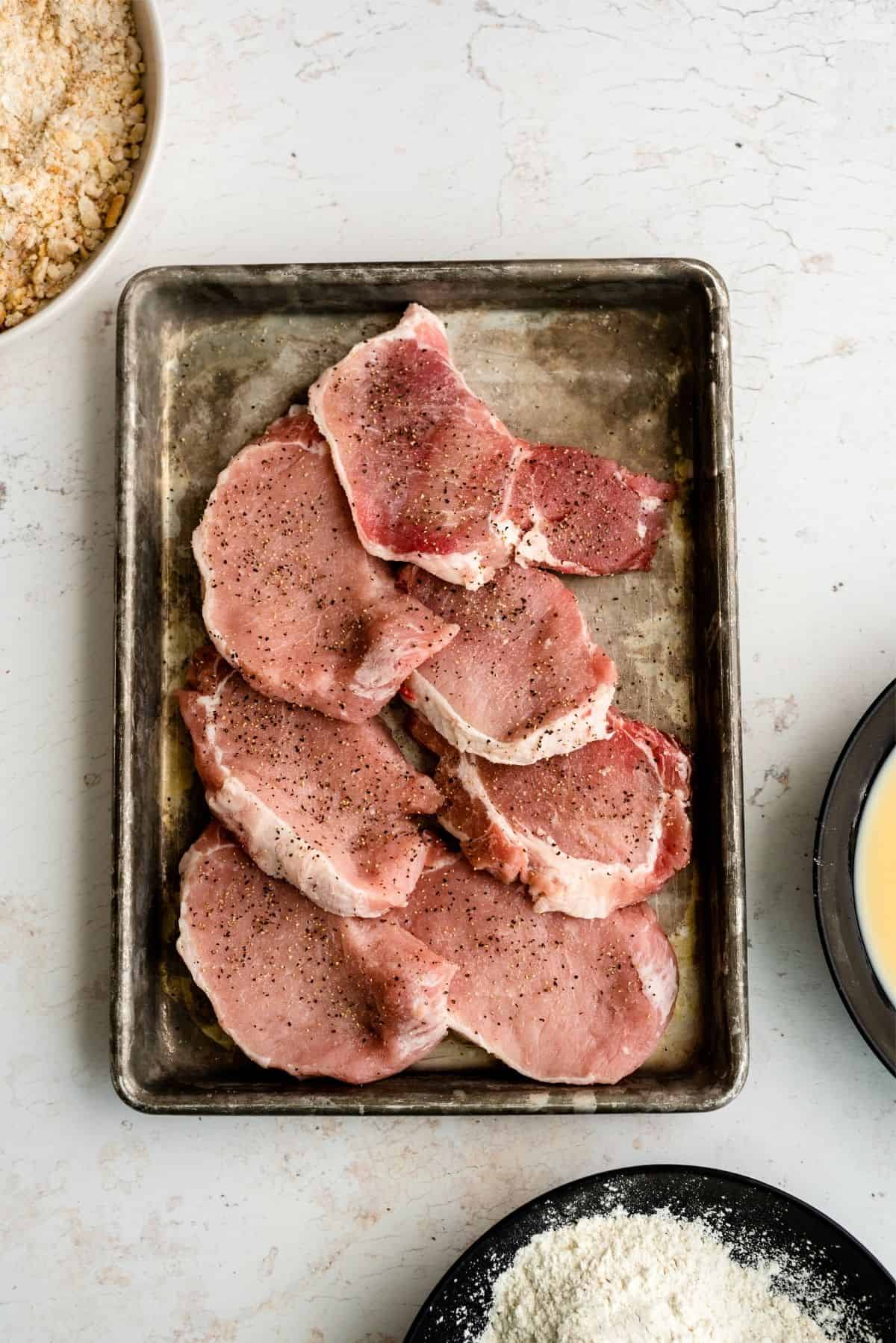 Next, you will need to season the pork with salt and pepper on both sides.
Now take one pork chop and press it into the Bisquick mixture coating each side in the mixture, shaking off the excess flour.
Then dip the pork chop into the egg mixture next, and then immediately into the cracker mixture.
Do those 3 steps again with each pork chop.
Now pour your oil in a large and deep skillet and turn the heat on to medium heat and let the oil warm-up.
Once the oil is hot, add in the tablespoon of butter and let it melt.
After the butter melts, carefully place the pork chops into the hot oil (probably 3 at a time depending on how big your pan is).
Fry the pork chops until the center is no longer pink and then breading outside is nicely crisp and golden brown. It is generally about 2-3 minutes on one side and then 1-3 minutes on the other side.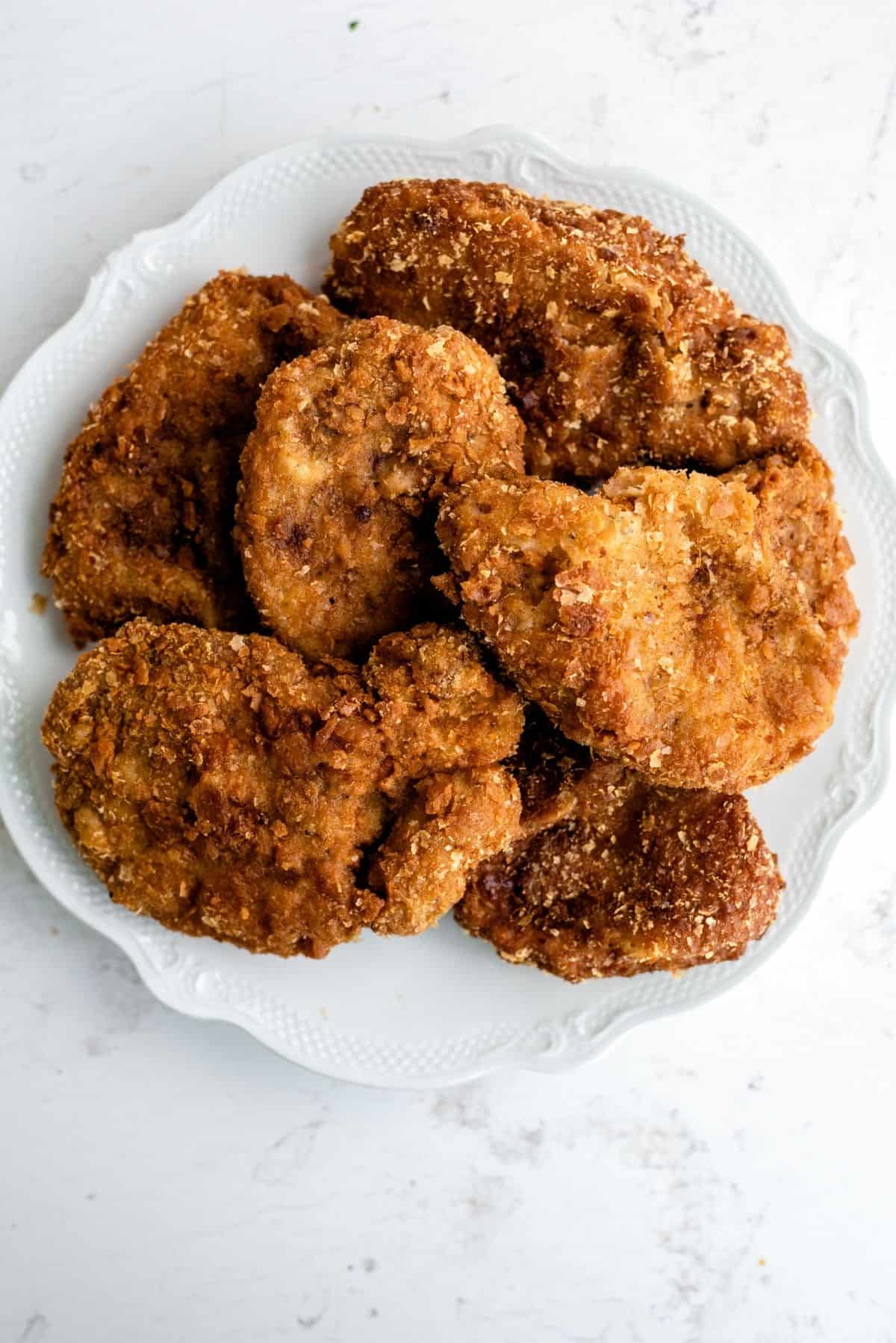 Once the pork chop is done, place it on a plate lined with a paper towel and continue cooking the rest of the pork chops until they have all been cooked.
To Make Perfectly Coated Pork Chops You Will Need:
Shallow bowls (3) (ones like THESE would work great!)
Cutting board
Large and deep skillet pan
Plate
Paper towel
Fork