If you love Philly Cheesesteak Sandwiches, we just made your day with these super easy sliders! Just a warning - they'll go fast. You may want to make a double batch of these Philly Swiss and Steak Sliders.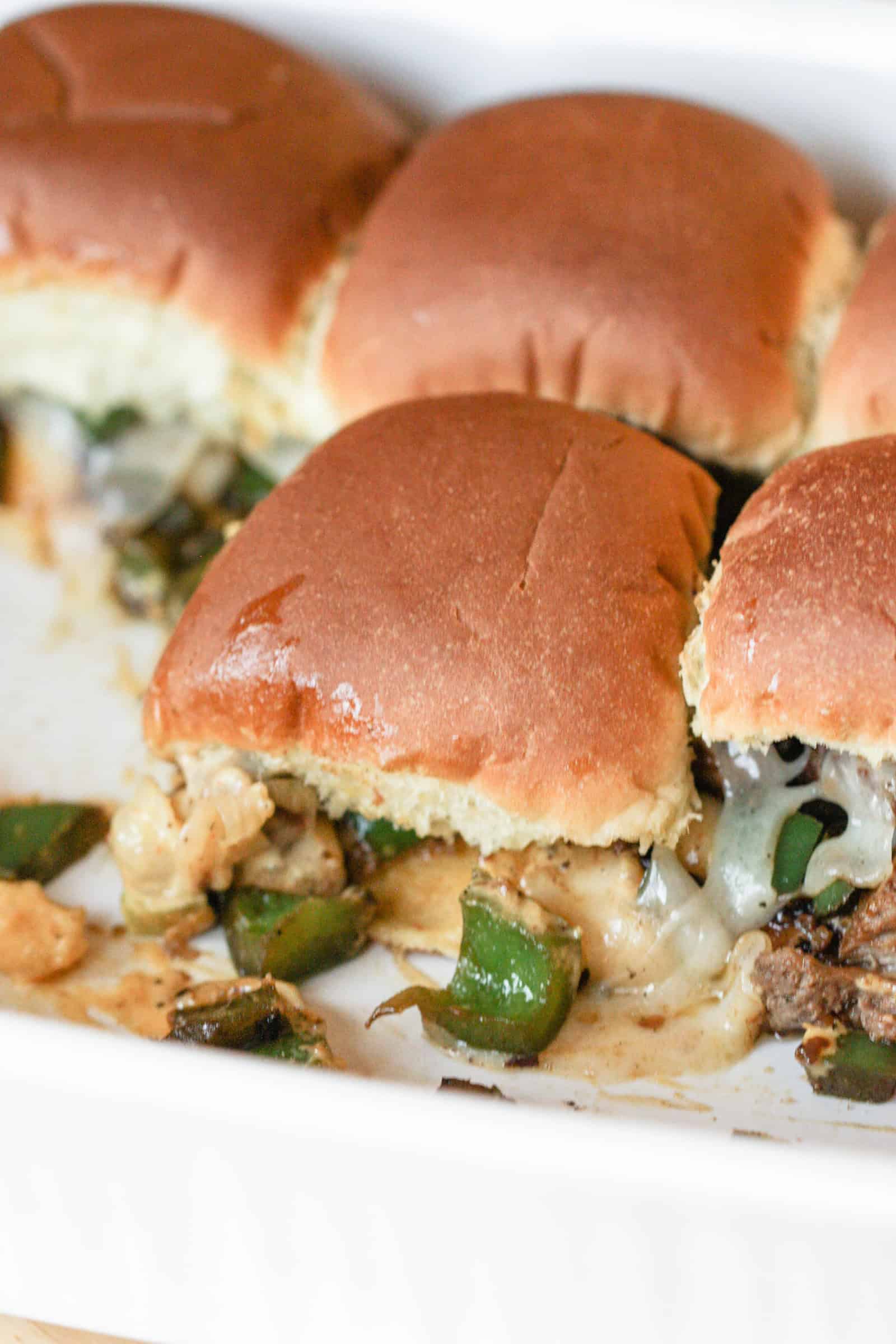 I don't really know what the word Philly in from of the Swiss and Steak Sliders is supposed to entail? But I guarantee after you try these sliders, you won't care. I kid you not, this is the best recipe I have ever made and I give all the credit to the sauce.
I was looking at my pantry and fridge trying to decide what to create for my husband and I one night, and I decided to create one of my favorite dishes, Philly Cheese Steak Sandwiches.
So… here is my own rendition, but more family and budget friendly. This recipe will feed a crowd and is so easy to make.
Slice a package of rolls in half. You can cut each one individually, but your sandwiches might get soggy on the bottom if you decide to cut them this way (it will also take more time).
Just grab a bread knife, place one hand on top of the rolls, and start slicing the rolls horizontally all the way across, until you have the bottoms and the tops. Place the "bottoms" of the rolls in a 9 x 13 pan.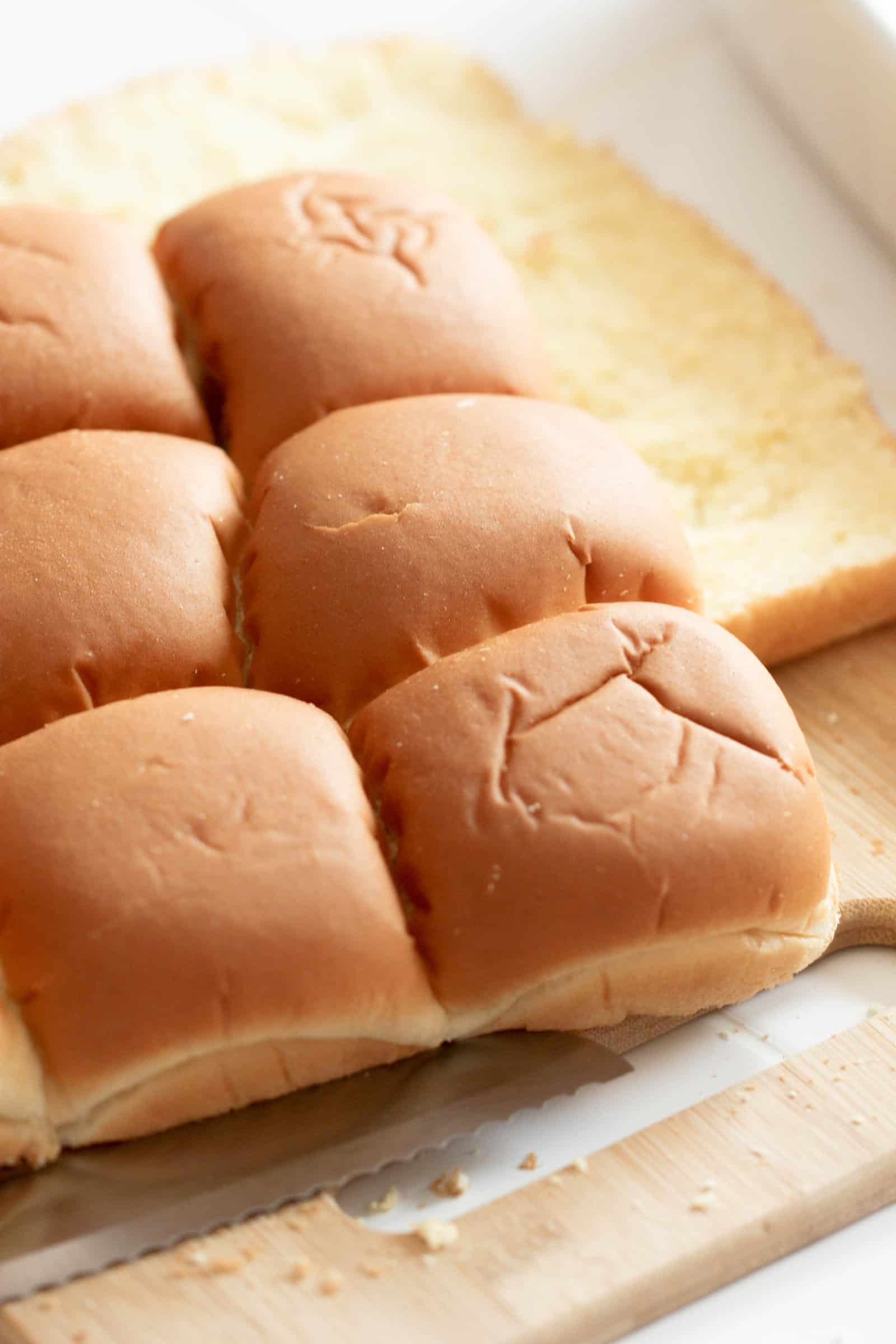 This sauce is so easy. It's mayo, mustard, dijon mustard, barbecue sauce, paprika and a little pepper. Done. Mix it all together and you officially have your new favorite sauce. It's almost like our Chick Fil A sauce recipe, but better. I'd even dip our copycat Chick Fil A nuggets in this sauce it's that good!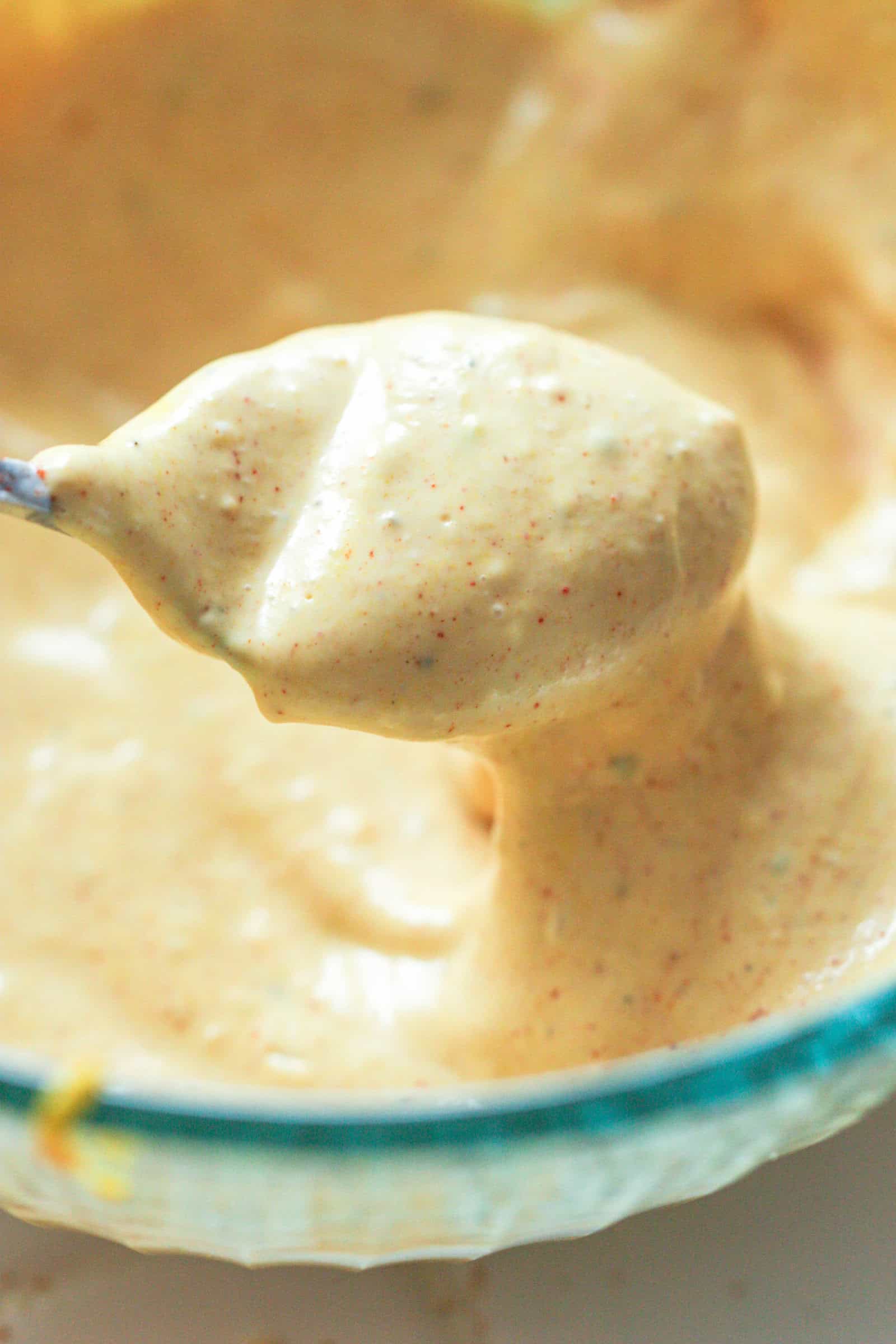 After you make the sauce, spread it over the bread "bottoms" evenly. Try not to get it over the edge, or the sauce will cause the bread to get soggy. Sprinkle a few green onions over the sauce. Then add a few Swiss cheese slices on top of the onions. You can add as little or as much cheese as you would like, or even a mozzarella or cheddar cheese would be delicious with this recipe as well.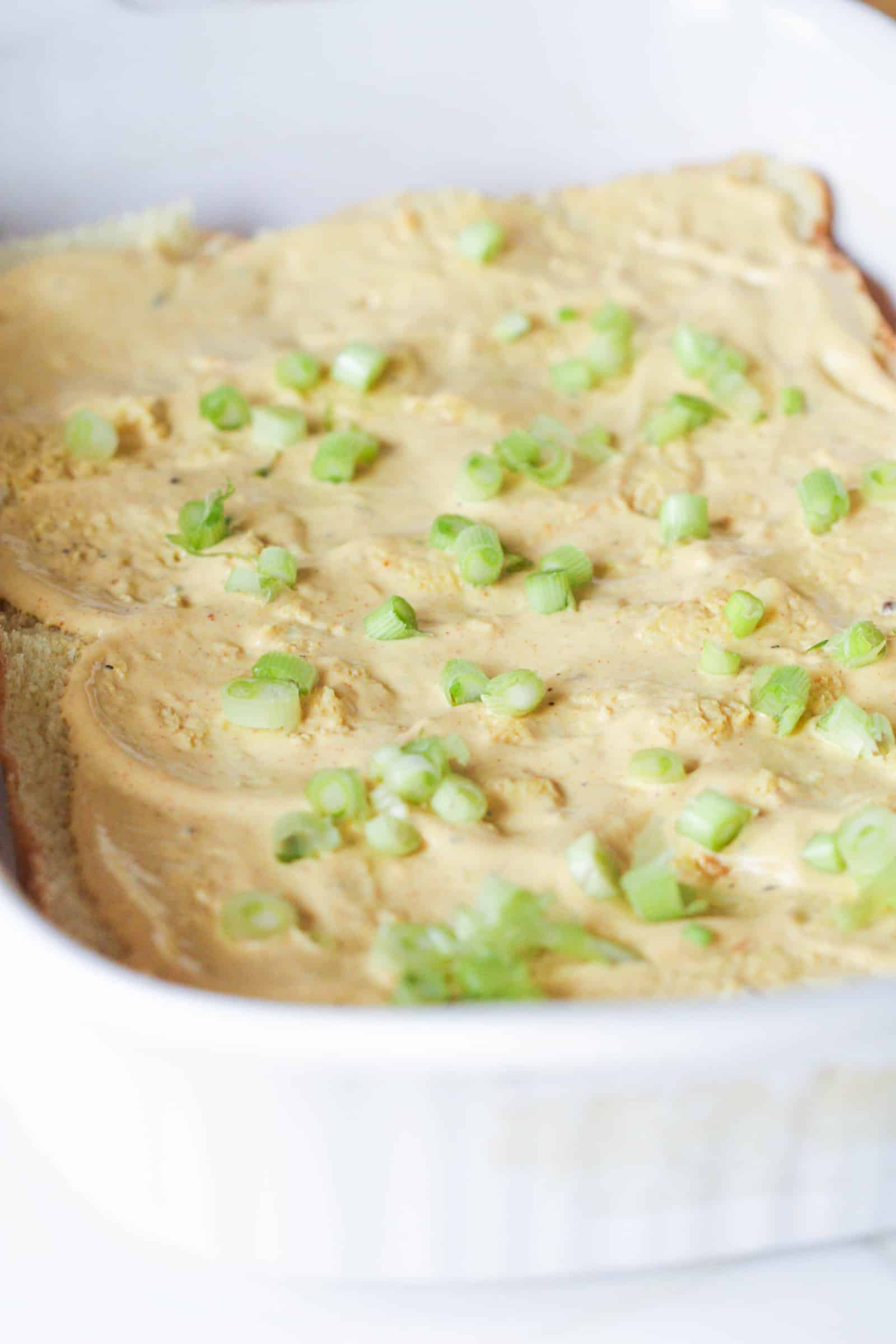 Once your cheese base is down, add your green peppers. I sauteed mine with a little olive oil, just to soften them up, but you don't have to. My husband and I don't love the crunch of peppers (it's a texture thing) so I usually soften ours up by sautéing them for a few minutes.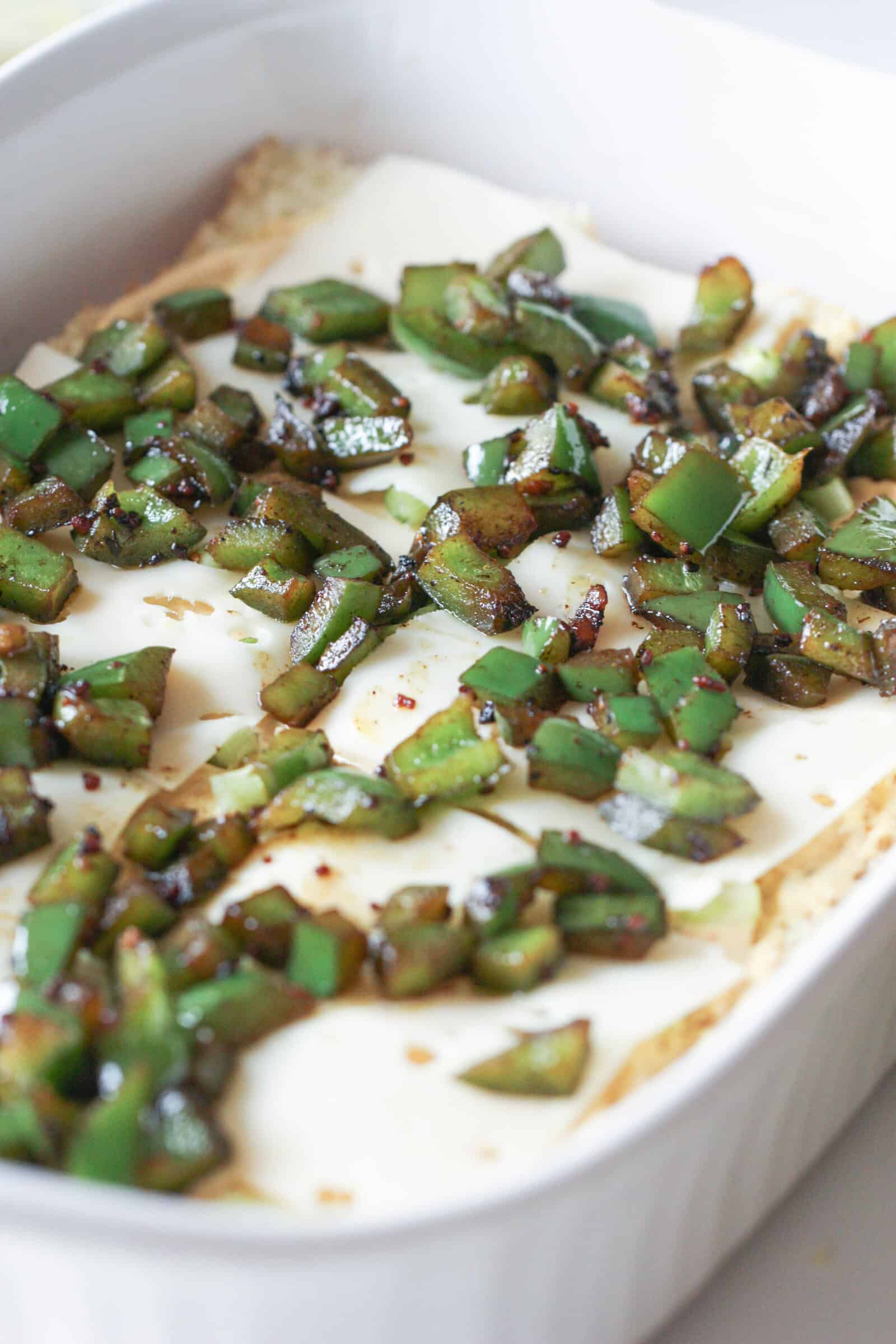 Next, add you steak cuts. I used 2 New York Strip Steaks because that's all I had in my freezer. You can use any type of steak, just be sure to cut it into thin strips that aren't too long, or it will make it awkward to bite and pull the sliders apart from each other.
You don't want your sliders losing any of their meat. You can marinade your steak or season them as desired. I just added a few grill seasonings my husband wanted to try at the store, but you could also try our Juicy Marinated Steak Recipe.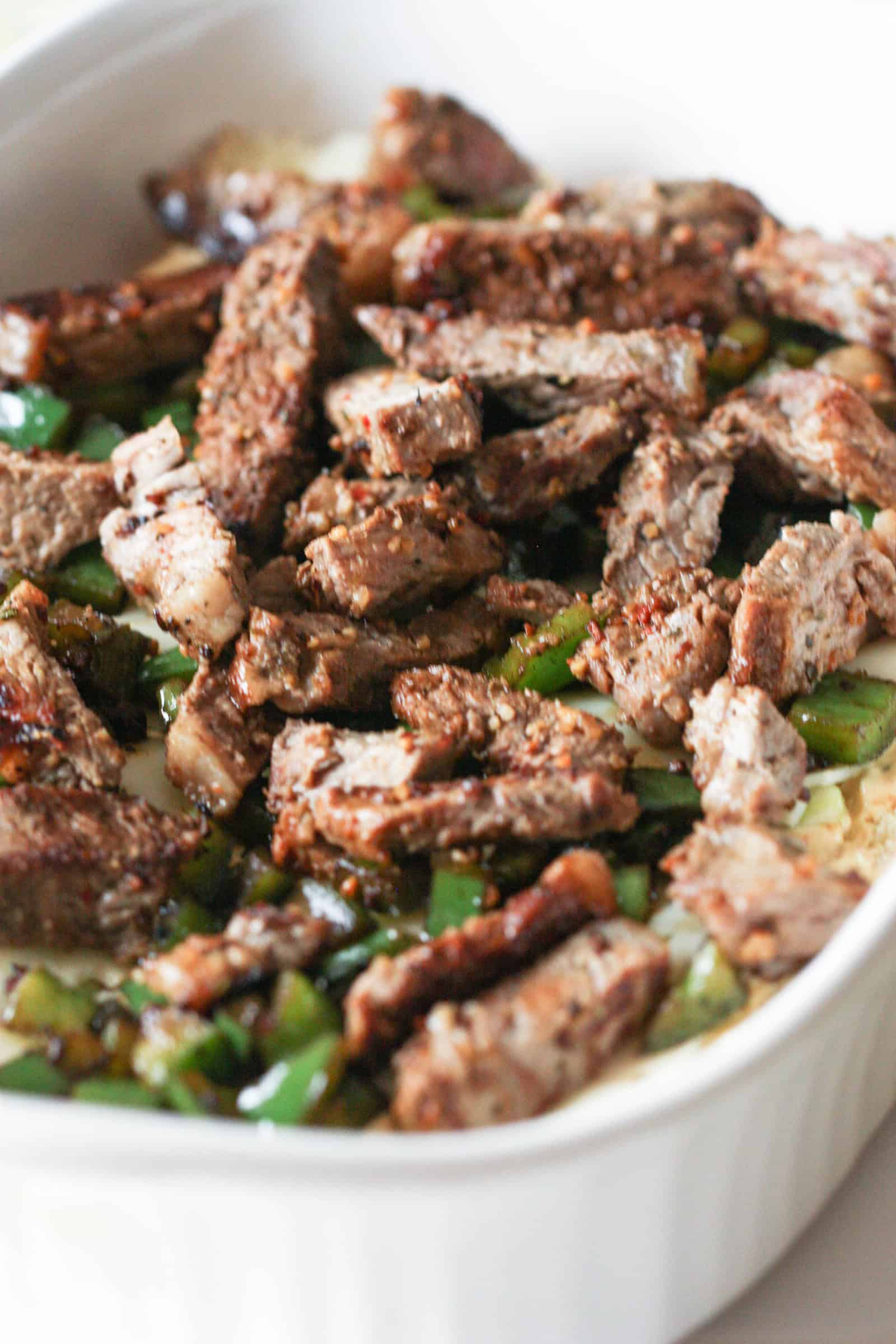 Once you've added the steak, add another layer of swiss cheese, or any cheese you desire. Place the bun "tops" back on. Place the sliders in a preheated 350 degree oven and cook until the cheese is melted, or for about 10 minutes. We love to pair this with our Sweet Potato Fries or Parmesan Corn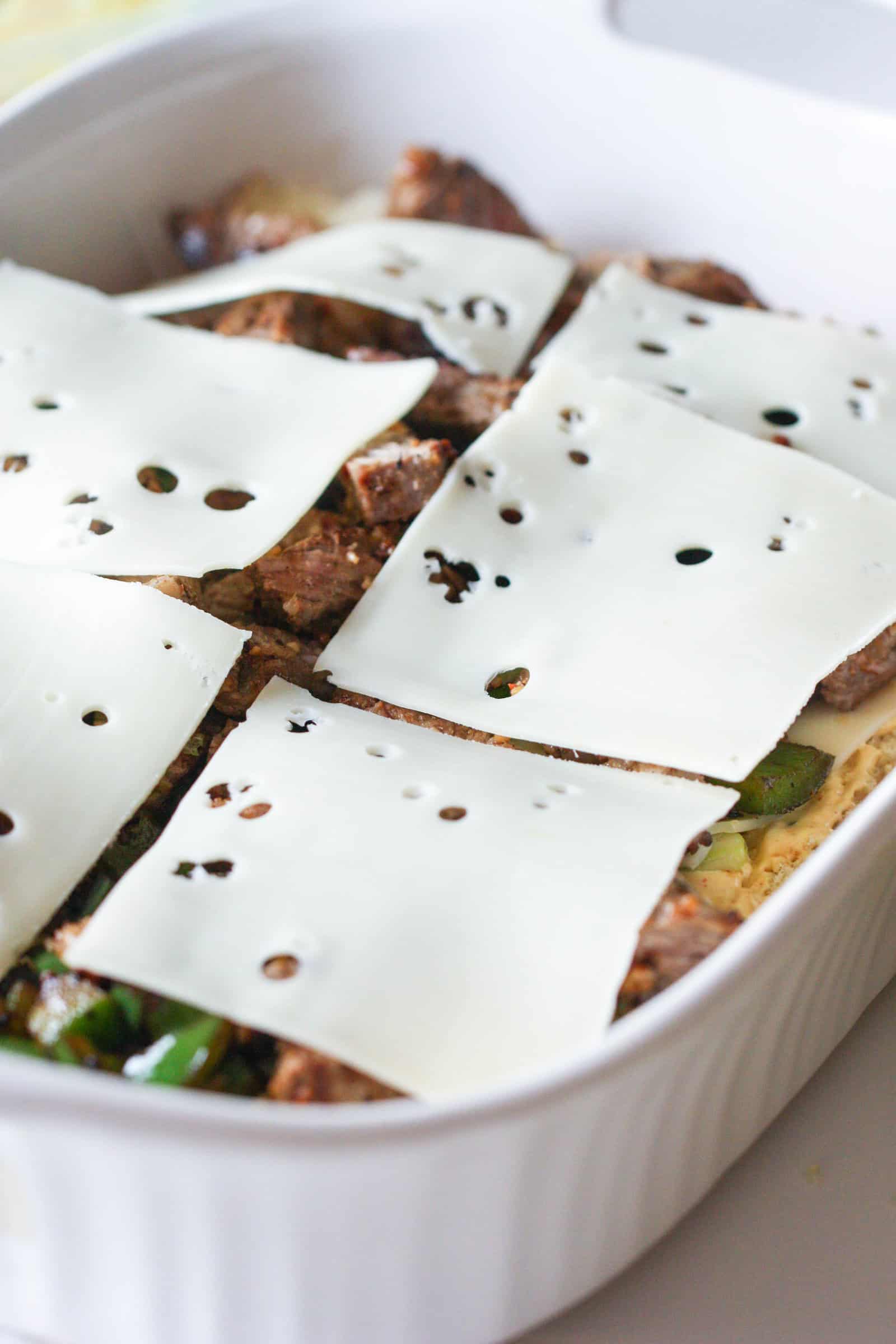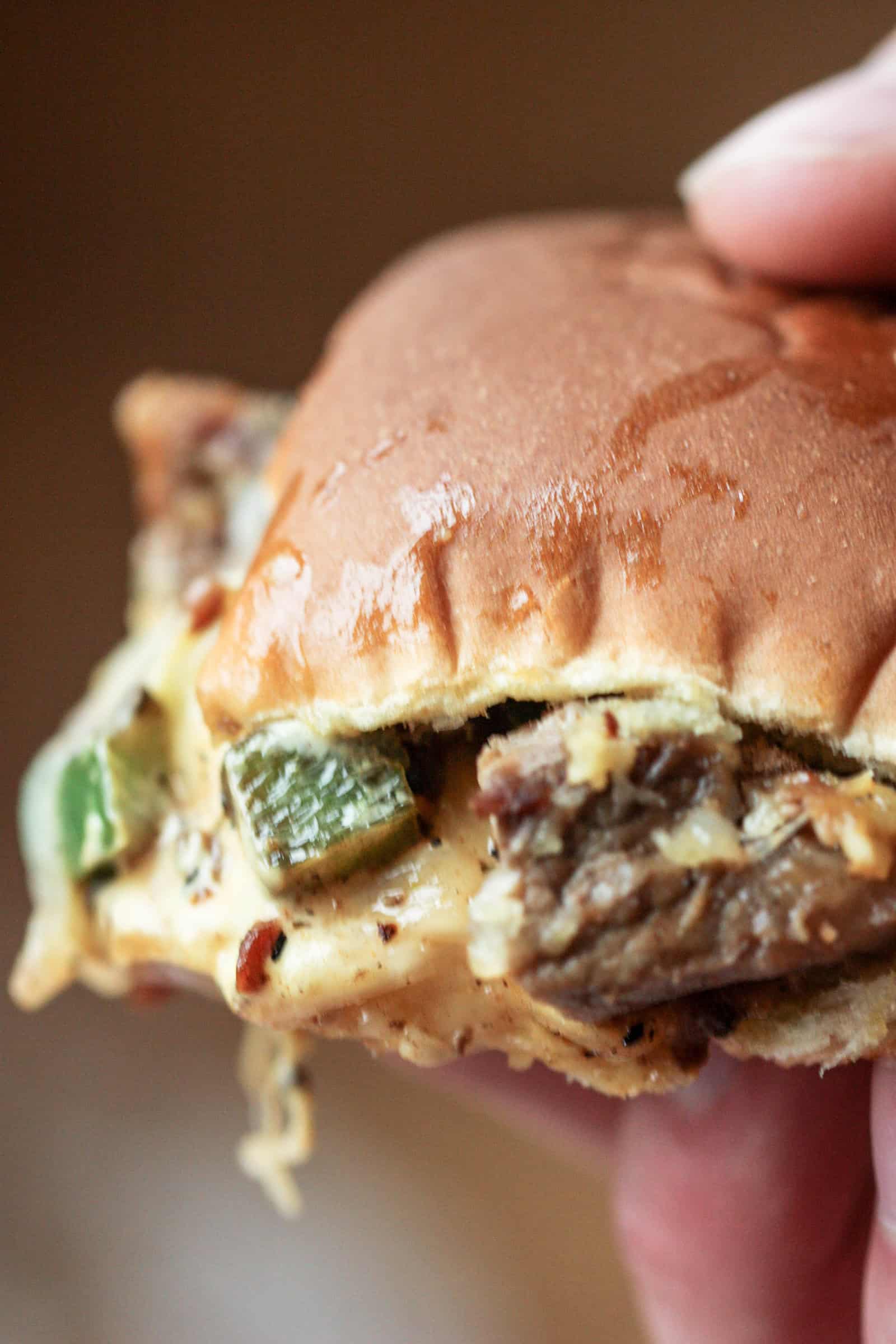 Serves: 6
Philly Swiss and Steak Sliders
15 minPrep Time
25 minCook Time
40 minTotal Time
Ingredients
1 (12 count) package Hawaiian Sweet Rolls
1/2 cup mayonnaise
1 Tablespoon yellow mustard
1 teaspoon Dijon mustard
1 Tablespoon barbecue sauce
1/3 teaspoon paprika
dash pepper
3 green onions (diced)
12 slices Swiss cheese (divided)
1 green bell pepper (diced and sauteed)
2 (10 ounce) New York Strip steaks (cooked and cut into strips)
Instructions
Preheat oven to 350 degrees
Cut the rolls in half horizontally.
In a small bowl combine the mayonnaise, mustard, Dijon mustard, barbecue sauce, paprika and pepper until fully combined.
Spread the mixture over the rolls.
Sprinkle the green onions over the rolls.
Add 6 slices of cheese over the onions.
Spread out the peppers.
Place the steak strips on top of the peppers.
Add another layer of Swiss cheese.
Place the roll "tops" on the steak strips.
Place them in the oven and bake for 10 minutes or until the cheese melts.
7.8.1.2
2986
https://www.sixsistersstuff.com/recipe/philly-swiss-and-steak-sliders/