This 4th of July Jello is the perfect patriotic treat this summer! We love it for family BBQ's or potlucks in the Summer!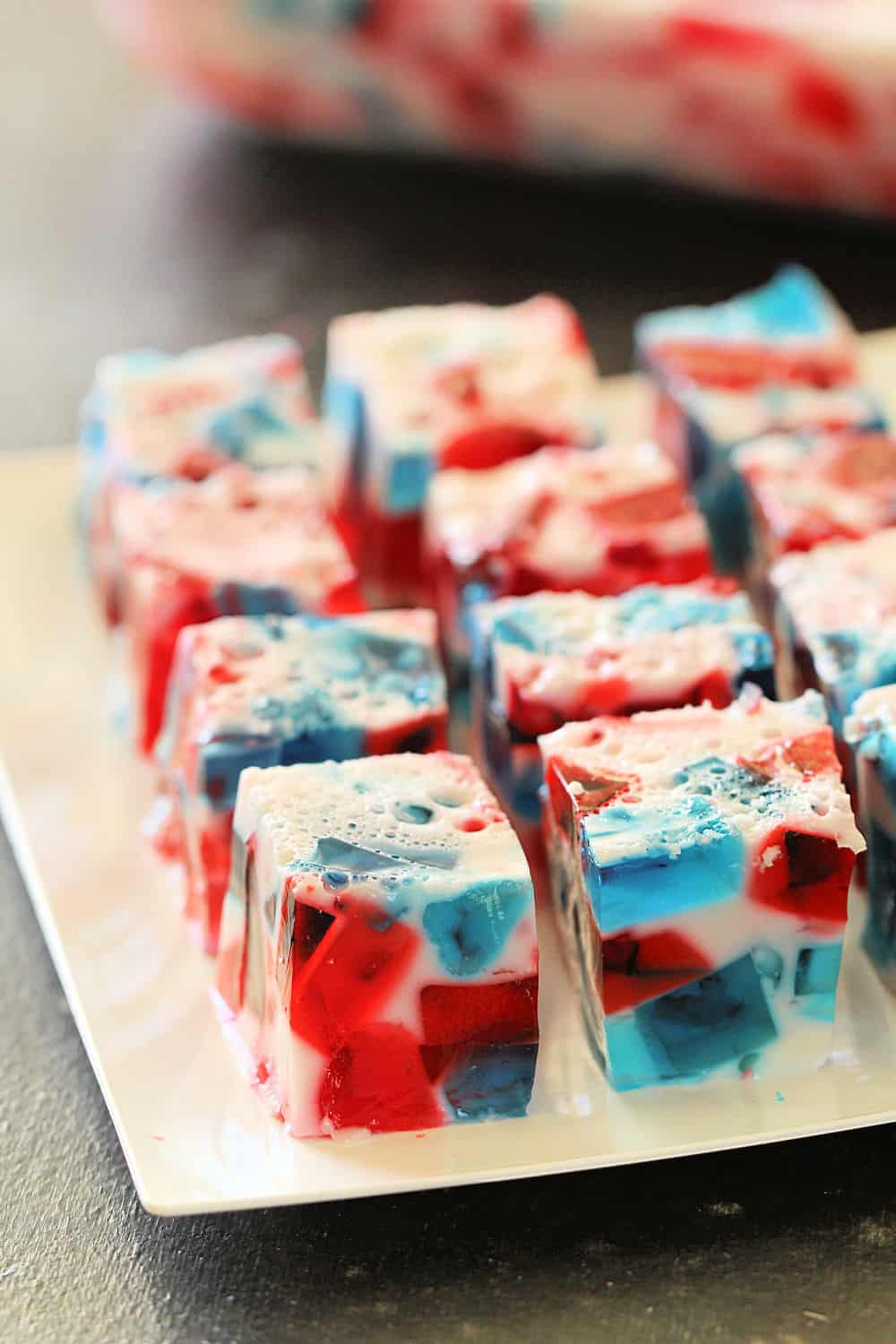 4th of July traditions are my favorite and this 4th of July Jello is a fun and festive treat to help you cool down on a hot summer day!
Every 4th of July, we have a big BBQ at our parent's house and enjoy being together.
This fun jello snack always shows up at our 4th of July dinner and the kids LOVE it.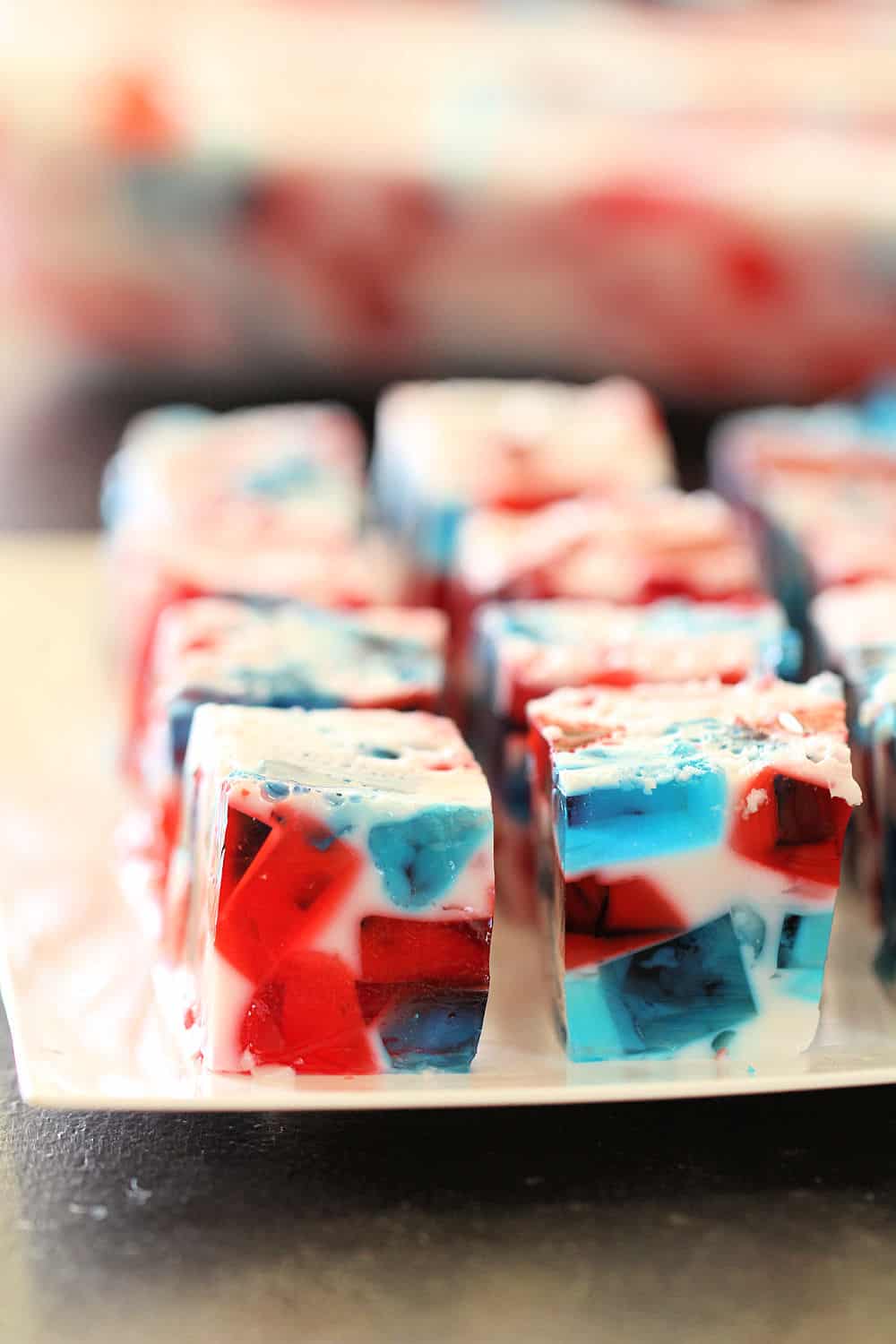 Ingredients needed to make this yummy 4th of July Jello:
6 ounces red Jello mix 1 box
6 ounces blue Jello mix 1 box
14 ounces sweetened condensed milk
2 (.25 ounce) Knox unflavored gelatin packets
water