This Tuna Macaroni Salad is perfect for that next BBQ or Potluck! It has great flavor and is so easy to throw together!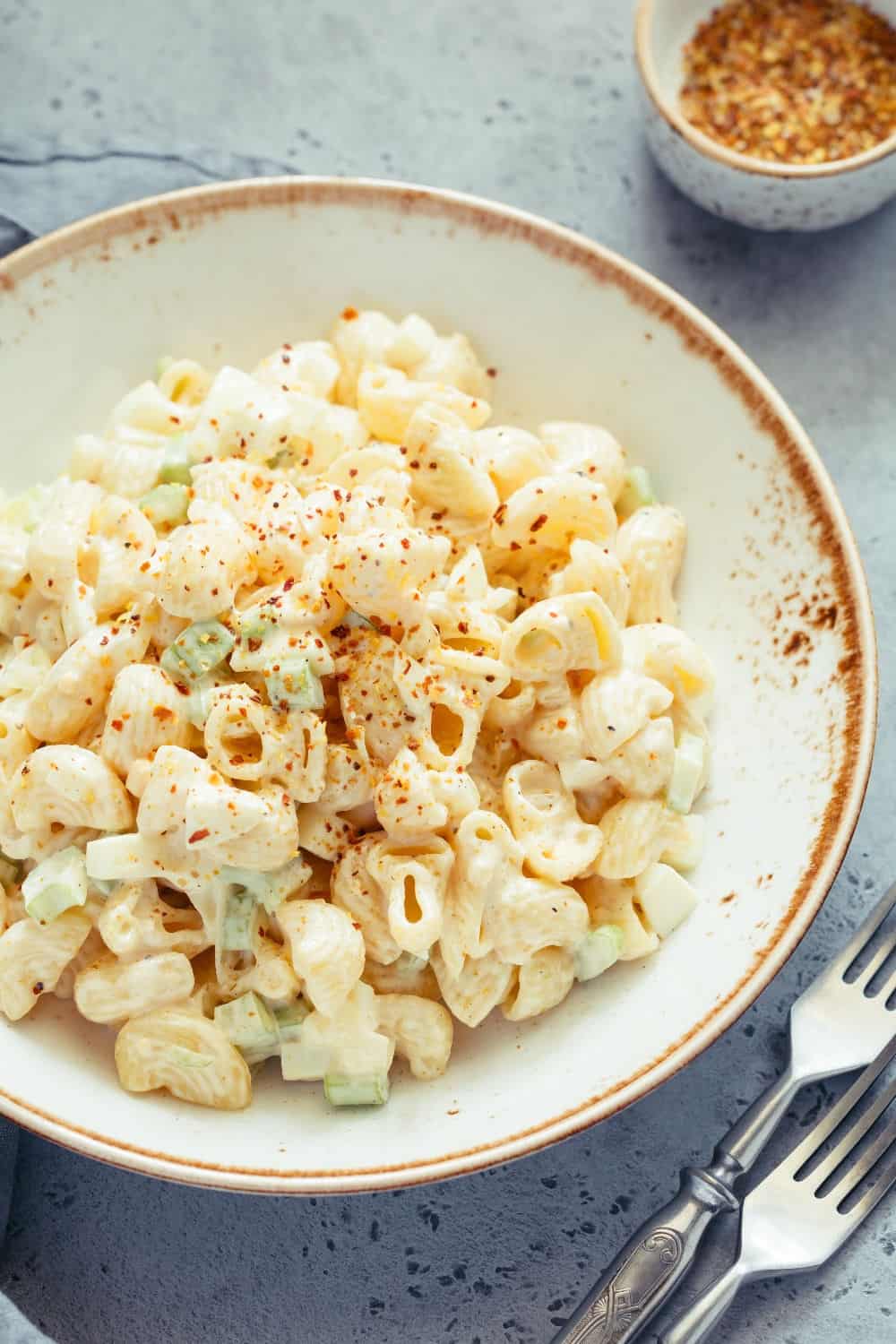 Summer BBQ's are in full swing and this new Tuna Macaroni Salad recipe is definitely a hit! It has the perfect blend of flavors and hardly takes any time to throw together!
Take this to your next BBQ we guarantee it will be a crowd favorite! Or make it for dinner, and serve it with our Homemade French Bread to make it a meal!
Other sides that are perfect for Potlucks or BBQ's:
Ingredients needed for this potluck dish:
8 ounces elbow macaroni or small shells pasta, uncooked
2 cans (5 ounces each) tuna, drained (I used tuna packed in water)
1/2 cup frozen green peas, thawed
2 hard boiled eggs, cut into pieces
1 cup mayonnaise (or Miracle Whip)
1 cup small cubed Cheddar cheese pieces (about 4 ounces)
1/4 cup sweet pickle relish
2 teaspoons lemon juice
3/4 teaspoon salt
1/4 teaspoon pepper
3 celery stalks, diced
1 small onion, diced
Do you put eggs in tuna macaroni salad?
For this recipe, we included them (just like we include eggs in our Potato salad!), but it's totally up to you. You could leave them out if you want.
How long is tuna macaroni salad good for in the fridge?
This tuna macaroni salad is good for up to 3 days in the fridge in a covered container. If the salad seems dry after a day or two, you can add 1-2 Tablespoons of milk or even 1-2 Tablespoons of mayonnaise to moisten it.