Sloppy joes are always delicious, but this baked sloppy joes recipe takes the cake. This recipe gives you the best sloppy joe recipe paired with biscuits and it is amazing.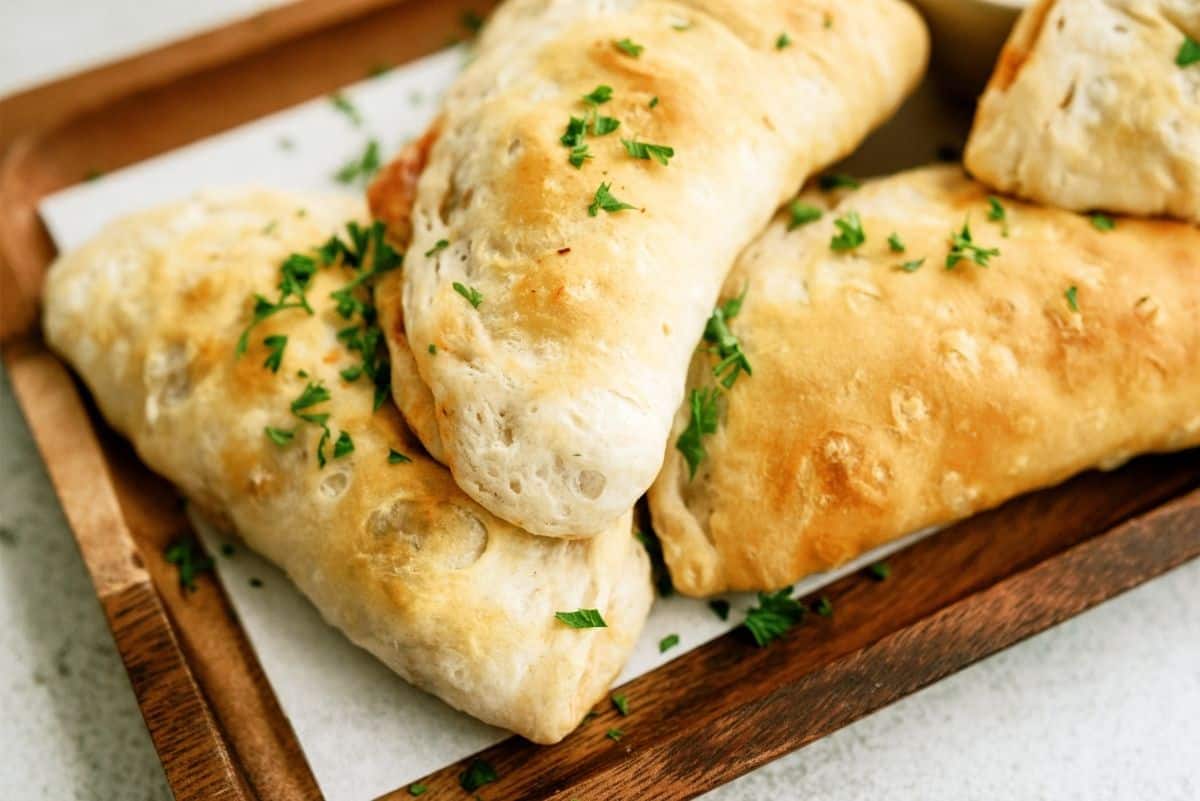 Baked sloppy joes is an easy family dinner recipe that you can make up and know everyone is going to love. The sloppy joes made with refrigerated biscuits brings a new and tasty twist on the classic ground beef recipe.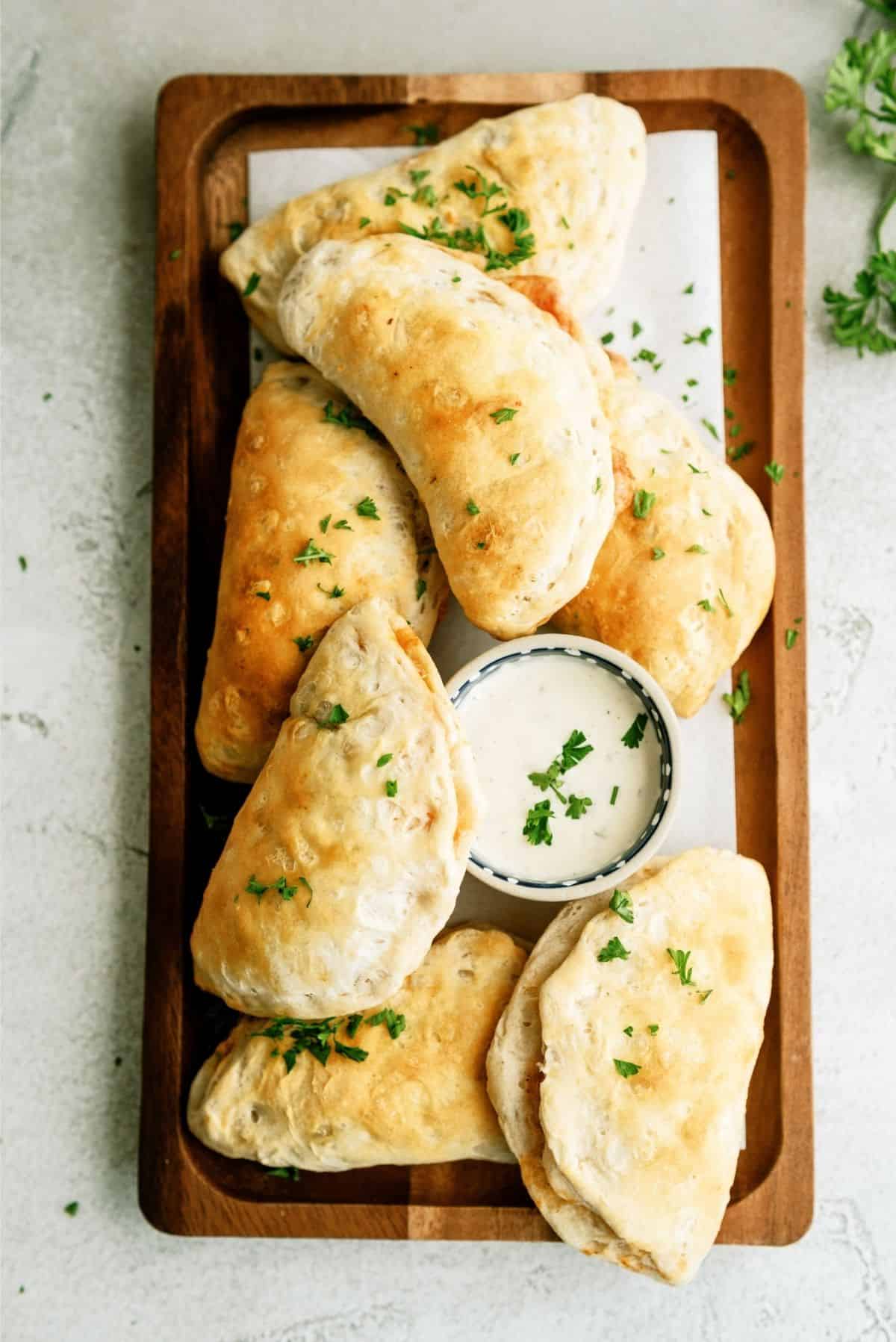 Did I also mention that using the biscuits can make this normally super messy dinner a little less messy? When you use the biscuits, they tend to absorb a little bit of the liquid from the beef mixture.
Why is that ideal? Well, with the biscuit taking some of the liquid, more of the meat actually stays on the biscuit, but you don't lose any of the flavor since you are eating the biscuit too. Talk about a win win!
If you want to add sides with this meal, try making our Baked Seasoned Steak Fries, Ranch Pasta Salad, and 5 Minute Jello Salad are all great choices!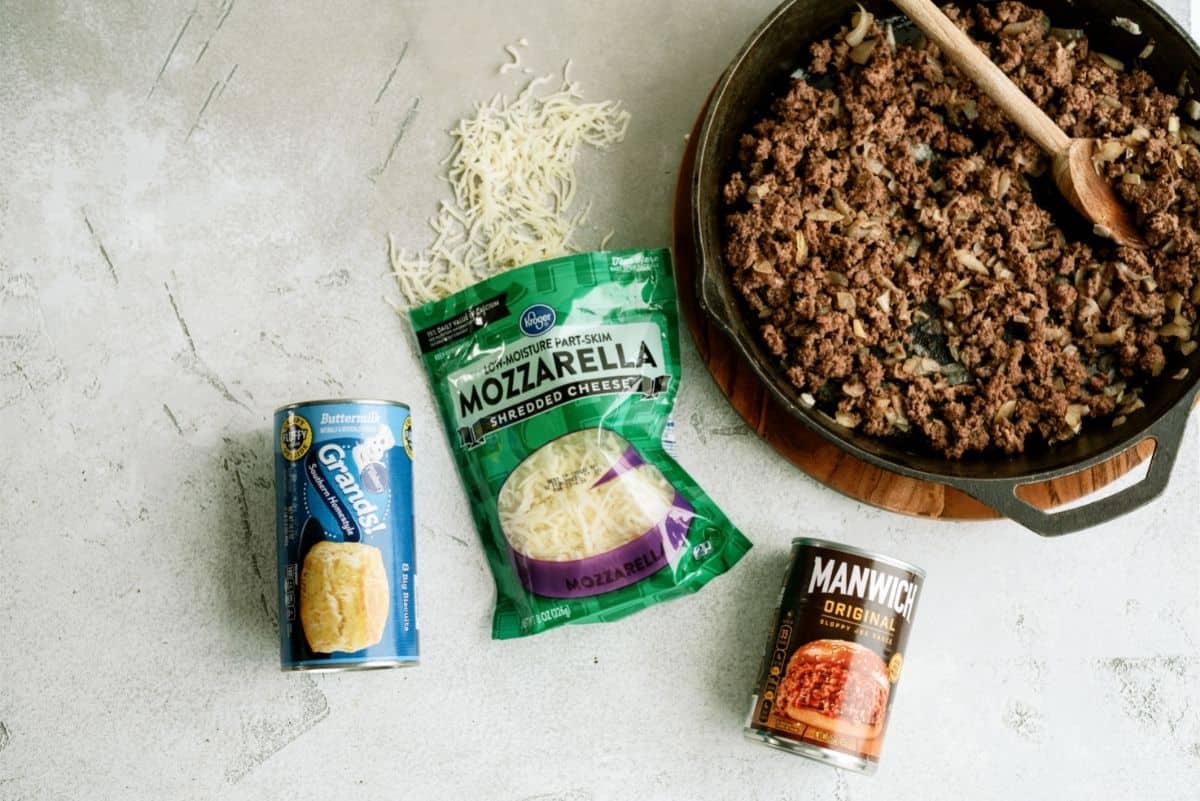 Ingredients Needed For Our Baked Sloppy Joes Recipe:
Ground beef
Onion, diced
Manwich sloppy joe sauce
Pillsbury grands buttermilk biscuits
Shredded mozzarella cheese
How To Make Our Baked Sloppy Joes Recipe:
Begin by preheating the oven to 350 degrees.
Then in a medium sized pan, brown the ground beef and onions.
After the beef is cooked all the way through, pour in the Manwich sauce and stir it all together until it is heated all the way through.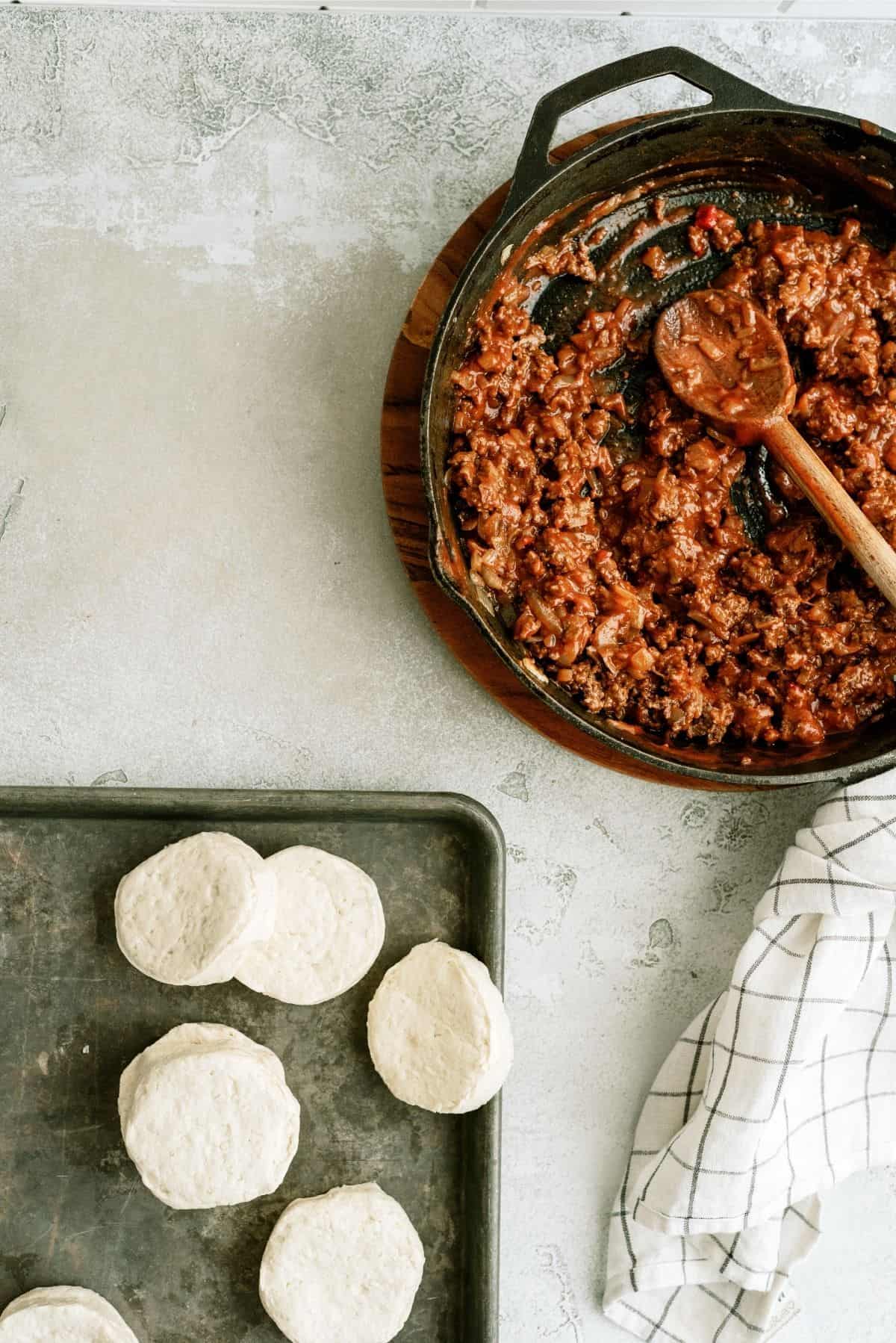 Now open up biscuits and flatten out the biscuits (I normally just use my hand) and then add 2 spoonfuls of the sloppy joe mix to one side of the biscuit.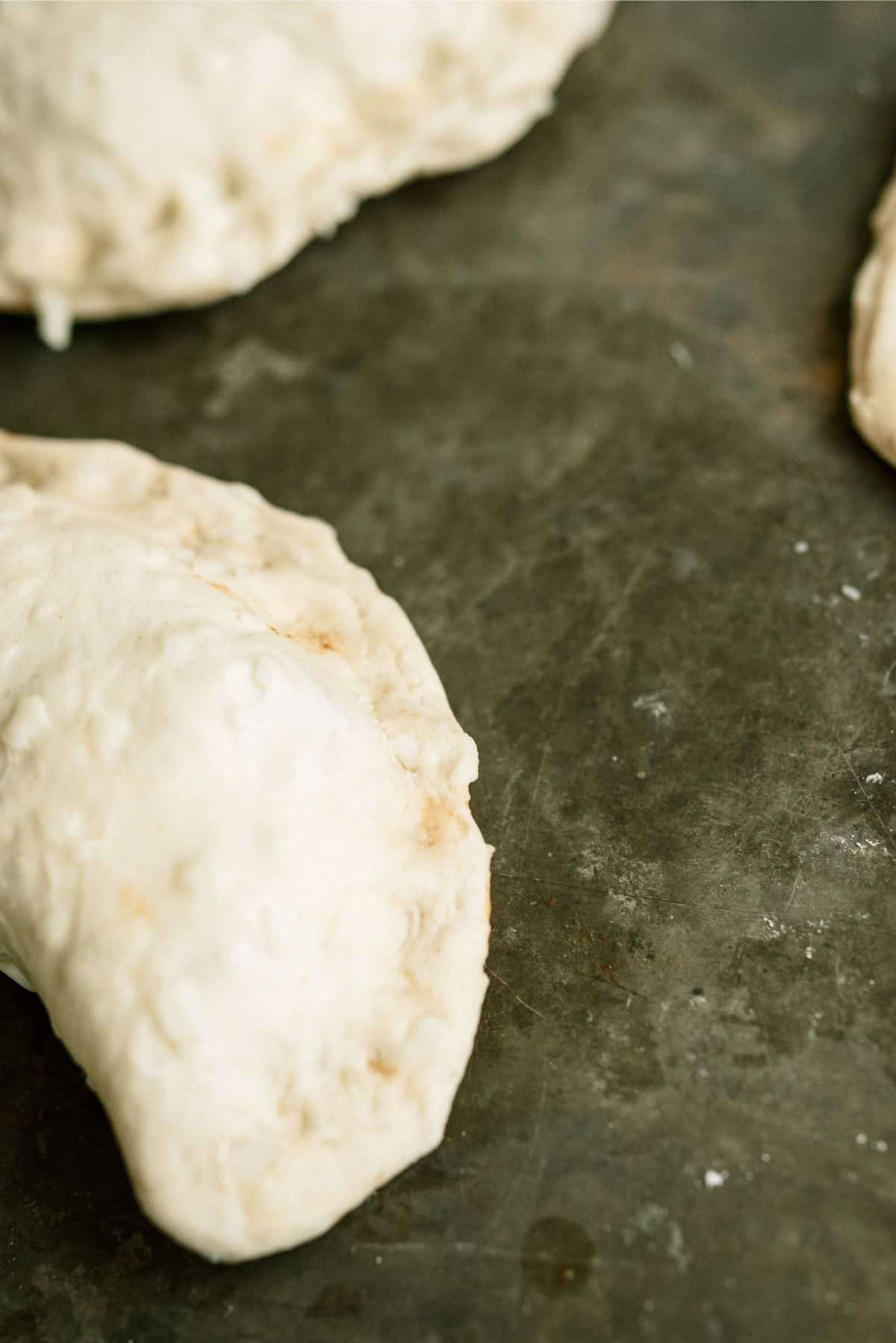 Next, add some of the shredded mozzarella to the meat mixture on the biscuit and then fold the biscuit in half, pinching the sides of the biscuit together to create a half circle.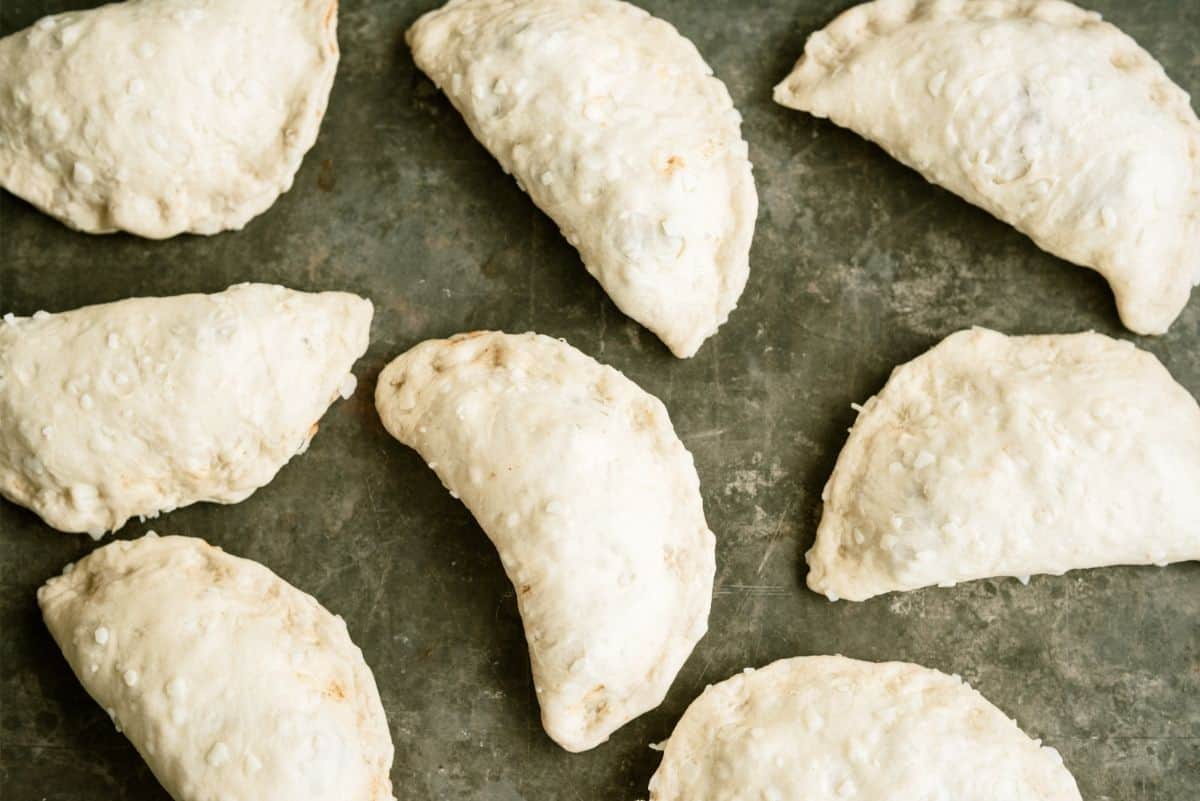 Then, place the filled biscuit on a cookie sheet and continue with the remaining biscuits.
Once you are done filling the biscuits, place the cookie sheet in the oven for 15 minutes or until the top of the biscuits are golden brown on top.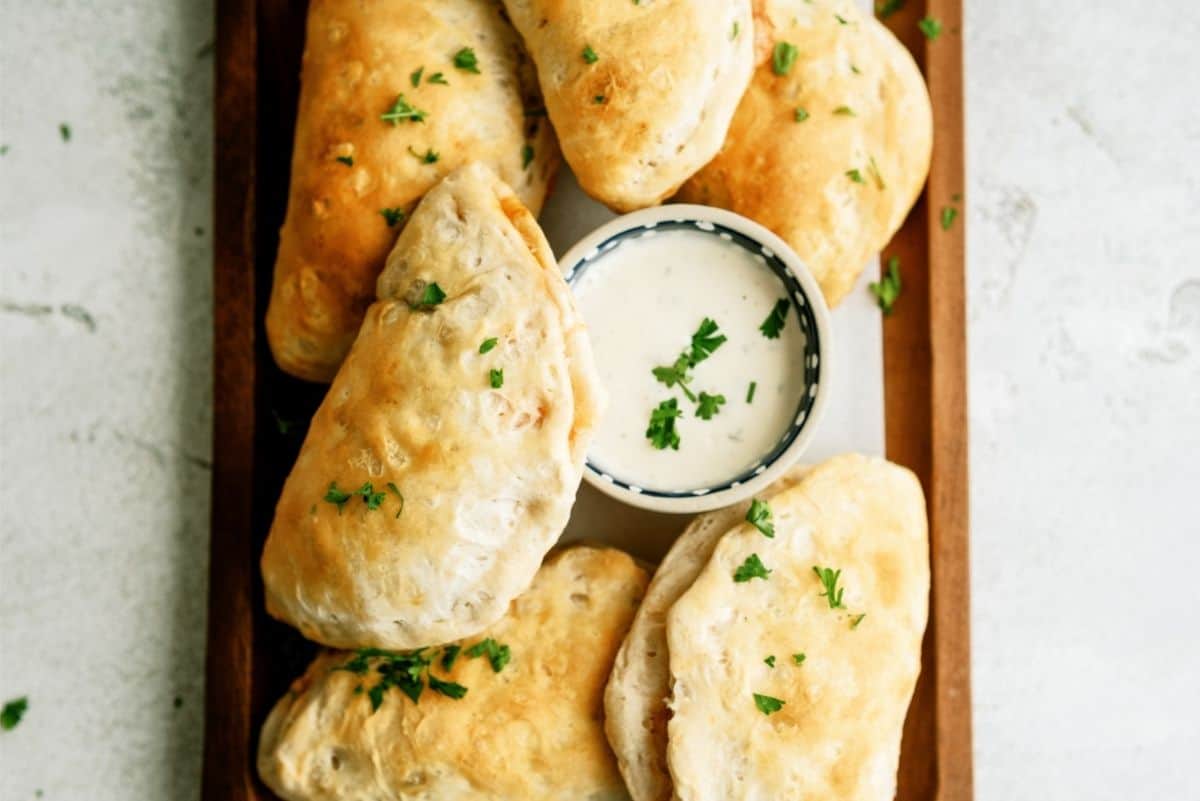 When they are done, remove them from the oven and serve them with your favorite sides. 
Related Recipe: Try our Instant Pot Chicken Sloppy Joes Recipe!
To Make This Budget-friendly Recipe You Will Need:
Medium pan
Cookie sheet (THESE work great!)
Spatula