Need a new go-to dinner recipe? This Slow Cooker Chicken Teriyaki is SO simple - it takes just a few minutes to throw into the crock pot and it always tastes amazing!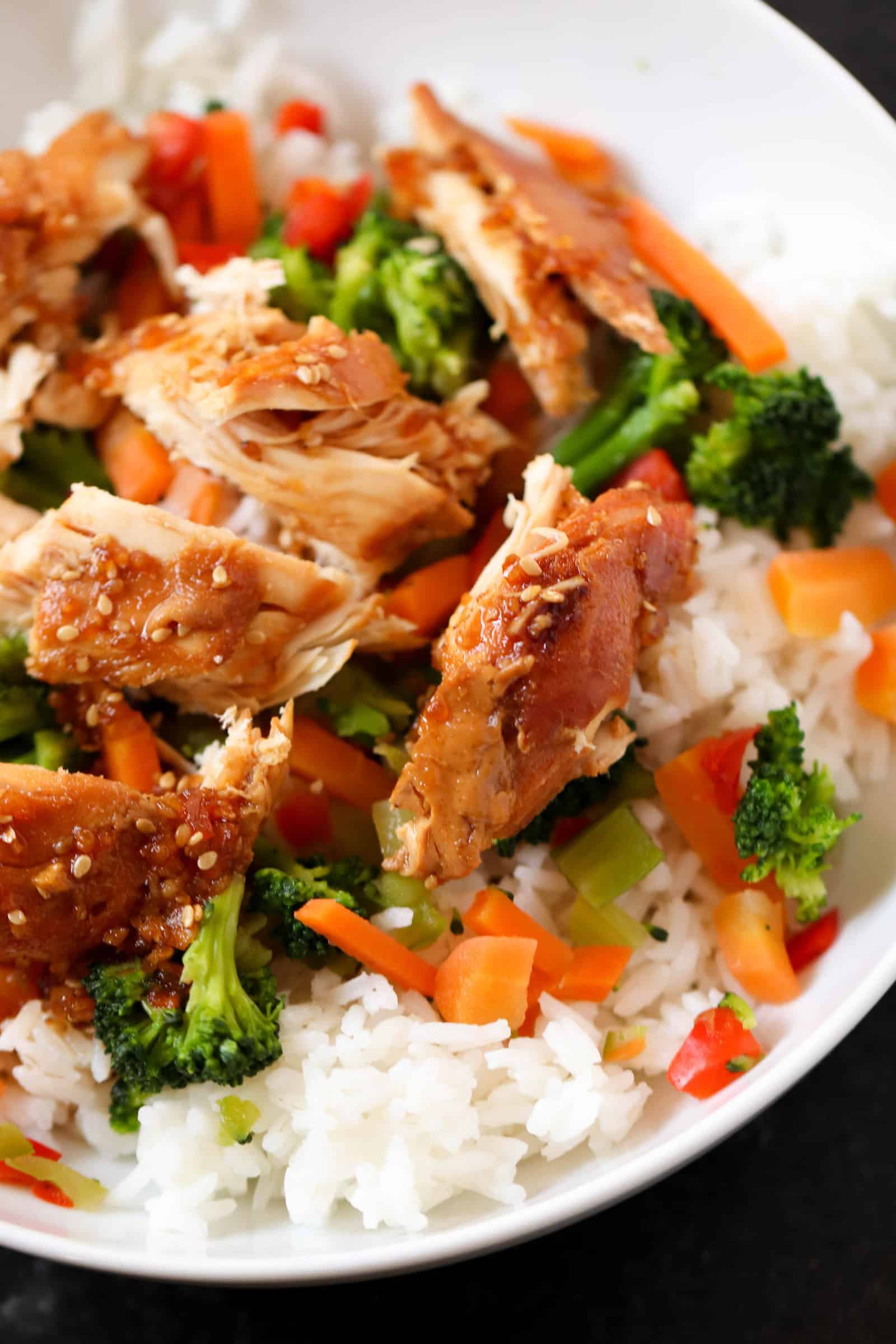 We LOVE our crockpots. No, love is an understatement. We don't know how we would survive without them! This Slow Cooker Teriyaki Chicken and Stir Fry Veggies is one of our favorite go-to meals.
With just 4 items, your dinner is ready to go. It's so easy and it's always a crowd pleaser, whether with your kids or your spouse. Here's all you need:
Boneless, skinless chicken breasts (you can use frozen or fresh – both will work)
Teriyaki Sauce
Bag frozen stir-fry vegetables
Cooked rice
Our favorite Teriyaki Sauce for this Slow Cooker Teriyaki Chicken and Stir Fry Veggies: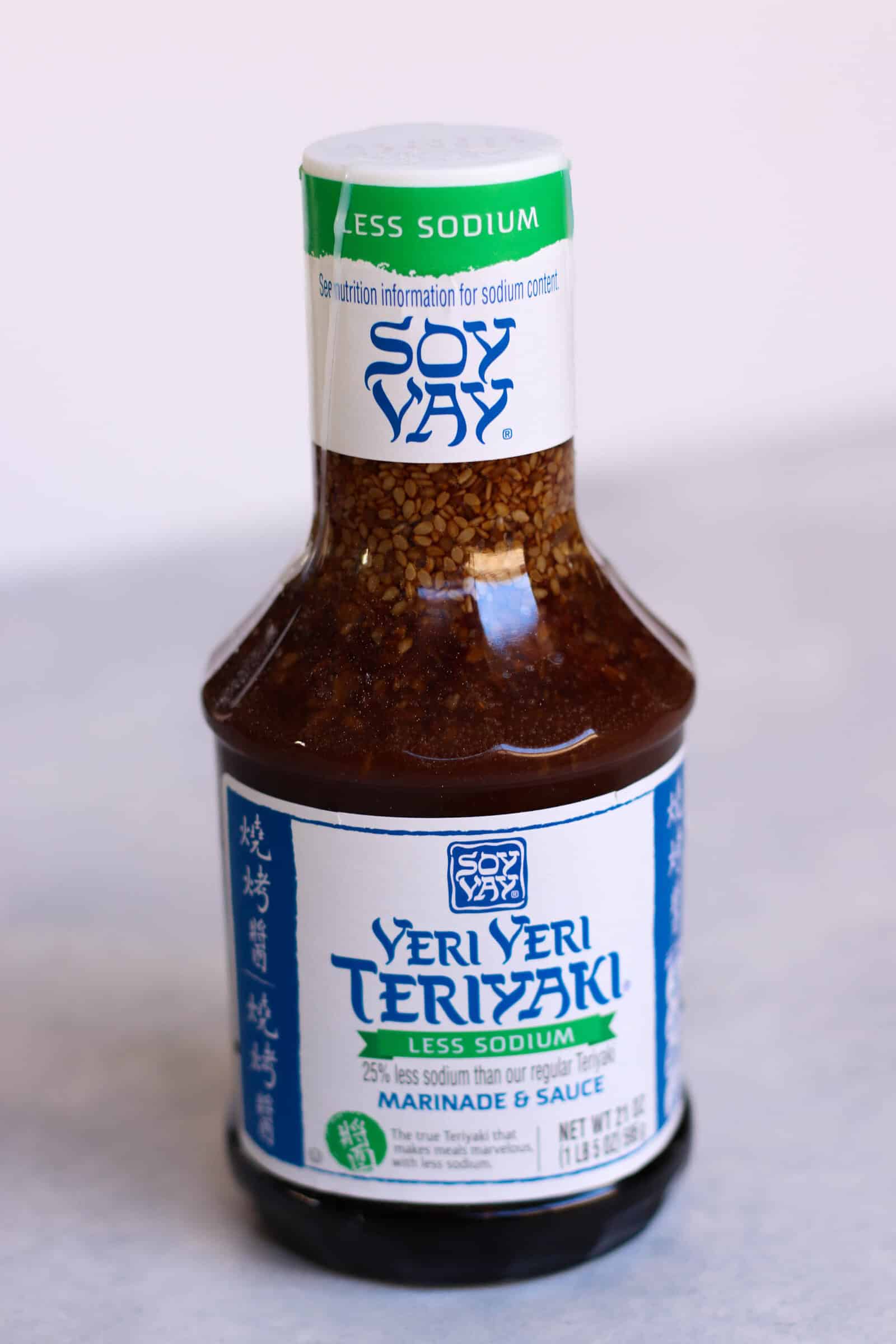 This isn't sponsored, we just always love this teriyaki sauce (we use it for this recipe and this recipe, too). The less sodium tastes just as good as the full sodium, too.
You can use any type of teriyaki sauce or marinade, too.