These Southwest Wraps are so delicious and add the perfect twist to your regular lunch routine. I love how easy they are to through together and make for the rest of the week. This is the perfect meal planning lunch.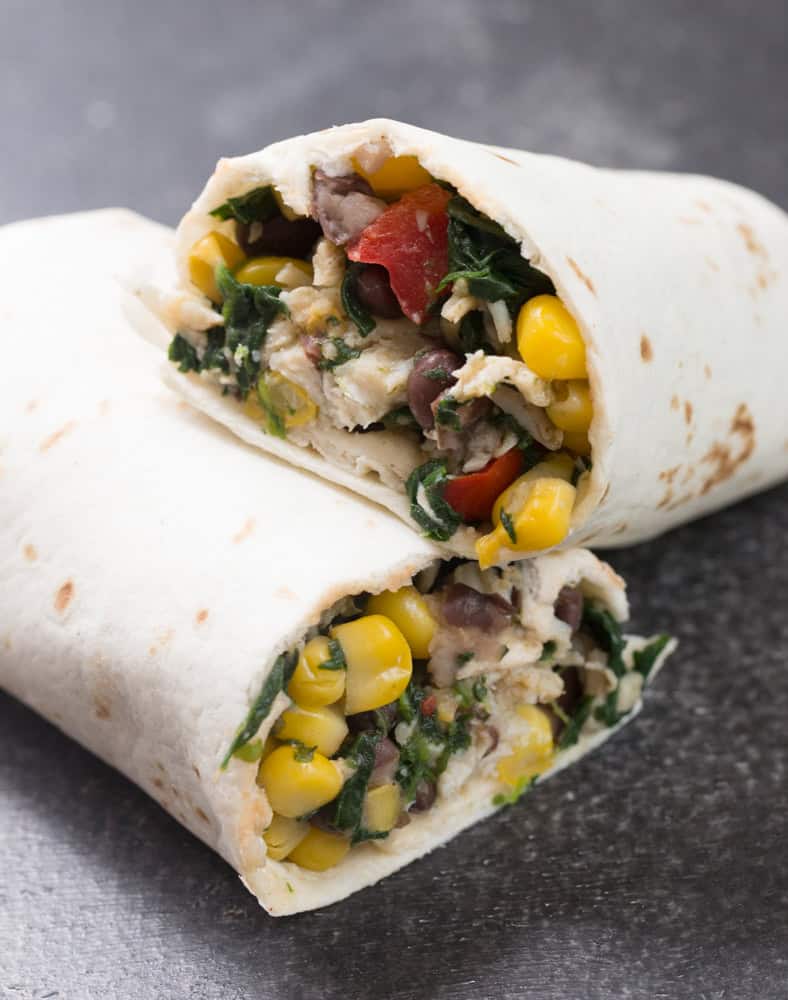 I went to dinner with a friend and she ordered this delicious Southwest Wrap, and I wish so badly, I would have ordered it.
I am on a wrap kick lately. However, I have been eating all the same things on my wrap and I really needed to change things up a bit.
It look and smelled so delicious. I finally asked her what all was in it, and decided I would make one from scratch.
I immediately got to work the next day to create a wrap that looked, smelled, and tasted like hers. I added a few extra ingredients, and created something that tastes even better.
I am obsessed with this Southwest Wrap. If you are looking for a healthier or lighter meal or snack, I highly recommend this Southwest Wrap.
Tips on how to make these southwest wraps:
Be sure to drain, rinse, and drain your canned vegetables before adding them to the recipe. If you don't, this will create a liquid substance, almost like a soup.It will make your wraps very soggy, and they will fall apart.
If you are looking for a chicken shortcut, you could also use canned chicken.Again, I would drain, rinse and drain, if you do choose to use canned chicken.There are also many grocery stores that sell cooked and shredded chicken near the deli. You may have to ask for it, if you are unsure of where to find it.
You could also boil, and shred your chicken as well. Sometimes I grill a few extra chicken breasts each week, and use that extra chicken for my wraps.
Related Article: If you love our Southwest Wraps, be sure you try our Baked Southwest Egg Rolls and our Southwest Chicken Bake!