In a lunch rut? Try this easy spicy chipotle chicken wrap. With chicken, corn, black beans, rice and freshly chopped cilantro, you can't go wrong!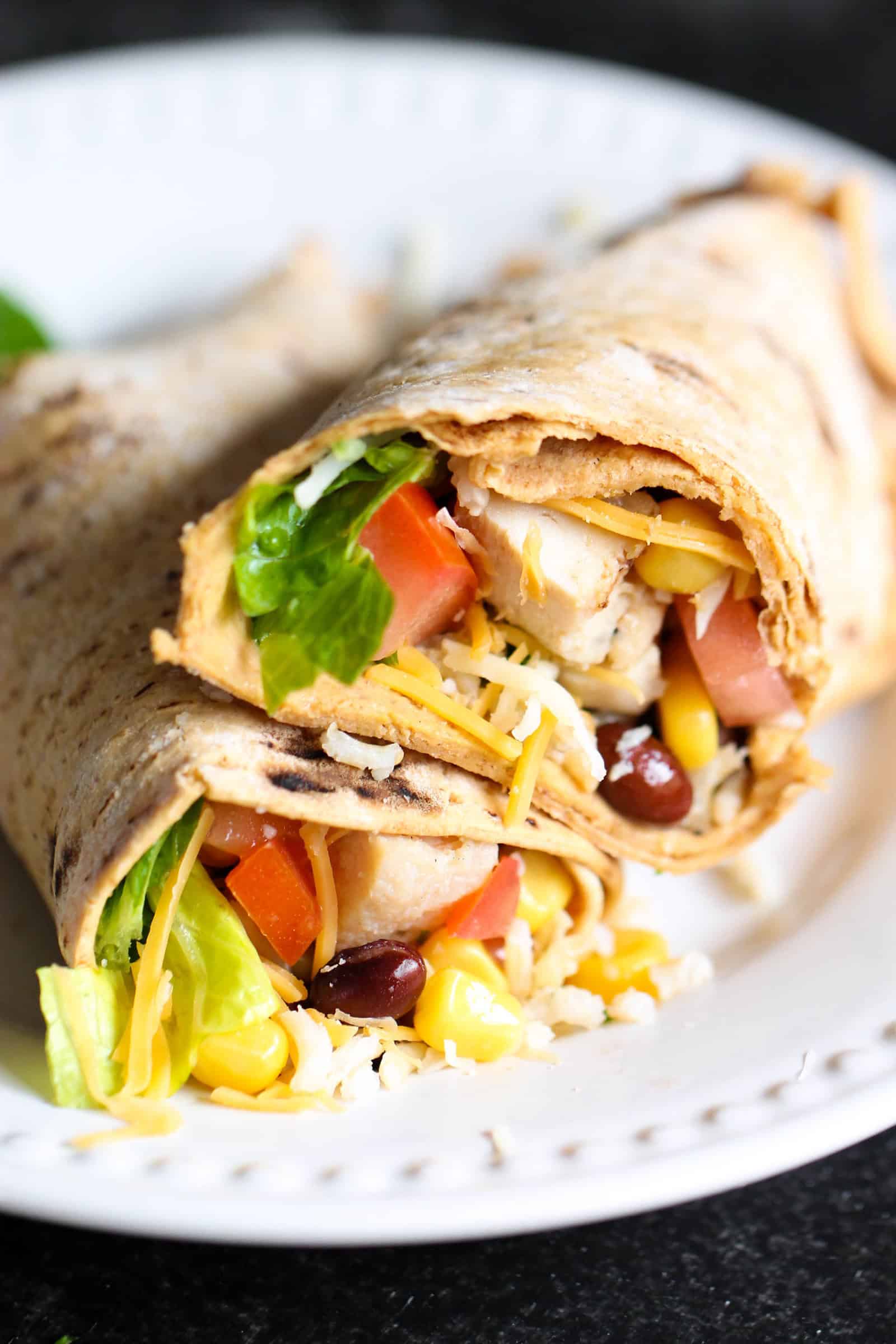 I can only eat salad for lunch so many days in a row before I just can't take it anymore! I love eating something that can be easily fixed – and when I can eat the leftovers for a few days, it's even better.
If you're looking for more Chipotle recipes, don't miss this Copycat Chipotle Chicken Recipe in the Instant Pot!
Ingredients needed for our Spicy Chipotle Chicken Wrap:
6 flatout pitas (or tortillas)
6 Tablespoons chipotle mayo
1 cup chicken breast cooked and diced
½ cup black beans
½ cup corn
¼ cup cilantro Finely chopped
1 cup rice cooked
2 cups shredded lettuce
½ cup diced tomato
1 cup shredded Mexican cheese blend
How to make this simple Spicy Chipotle Chicken Wrap:
I used flatout bread for these wraps, but they could easily be made with any kind of tortilla. I spread some delicious chipotle mayo over the pita, and topped it with lettuce and tomatoes.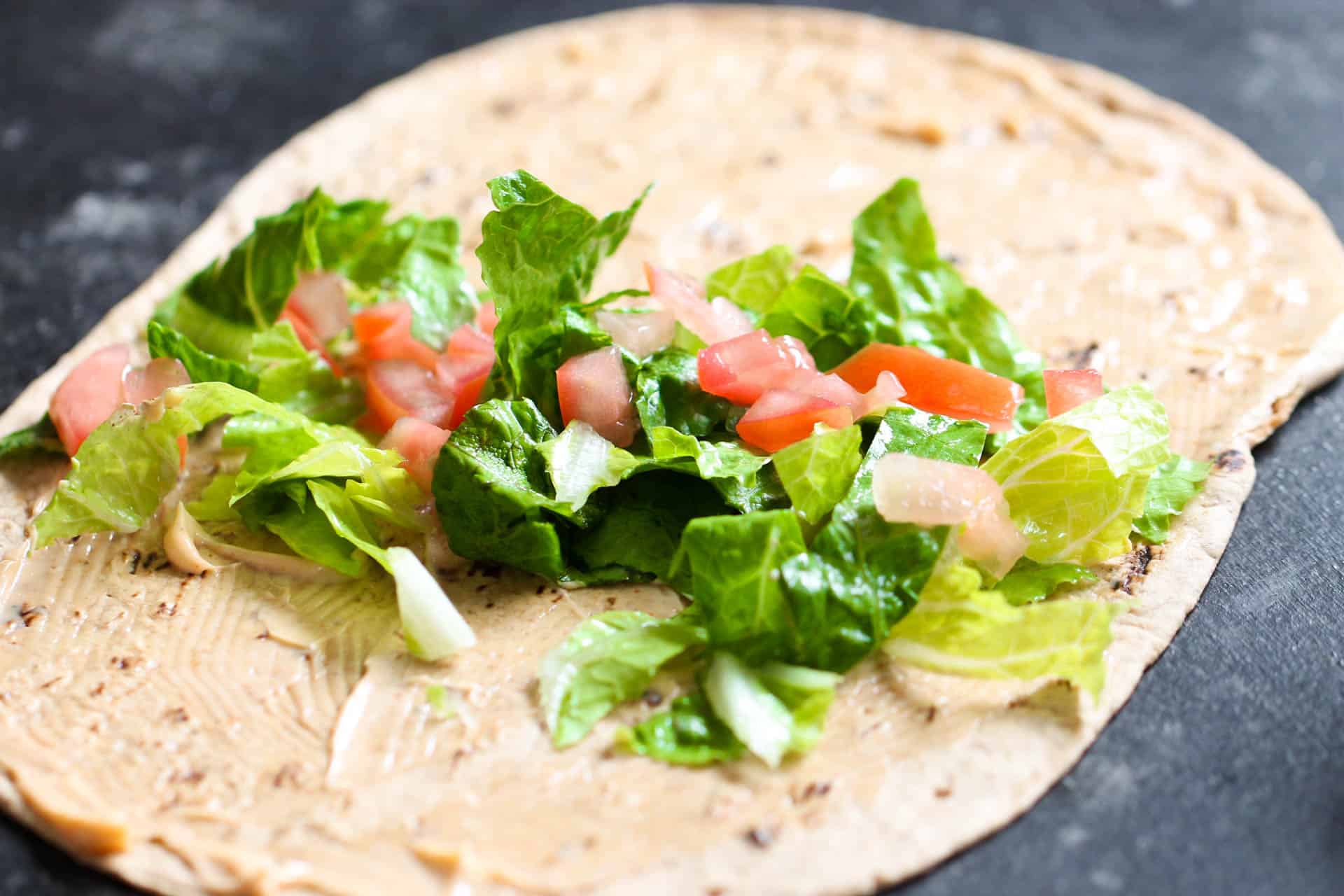 Spread 1 Tablespoon of mayo on each flatout bread (or tortilla).
I mixed together chicken, brown rice, corn, cilantro, and black beans to use as filling, topped it with a sprinkle of cheese, and wrapped it all up. They were so tasty! And I used the leftovers for lunch the rest of the week!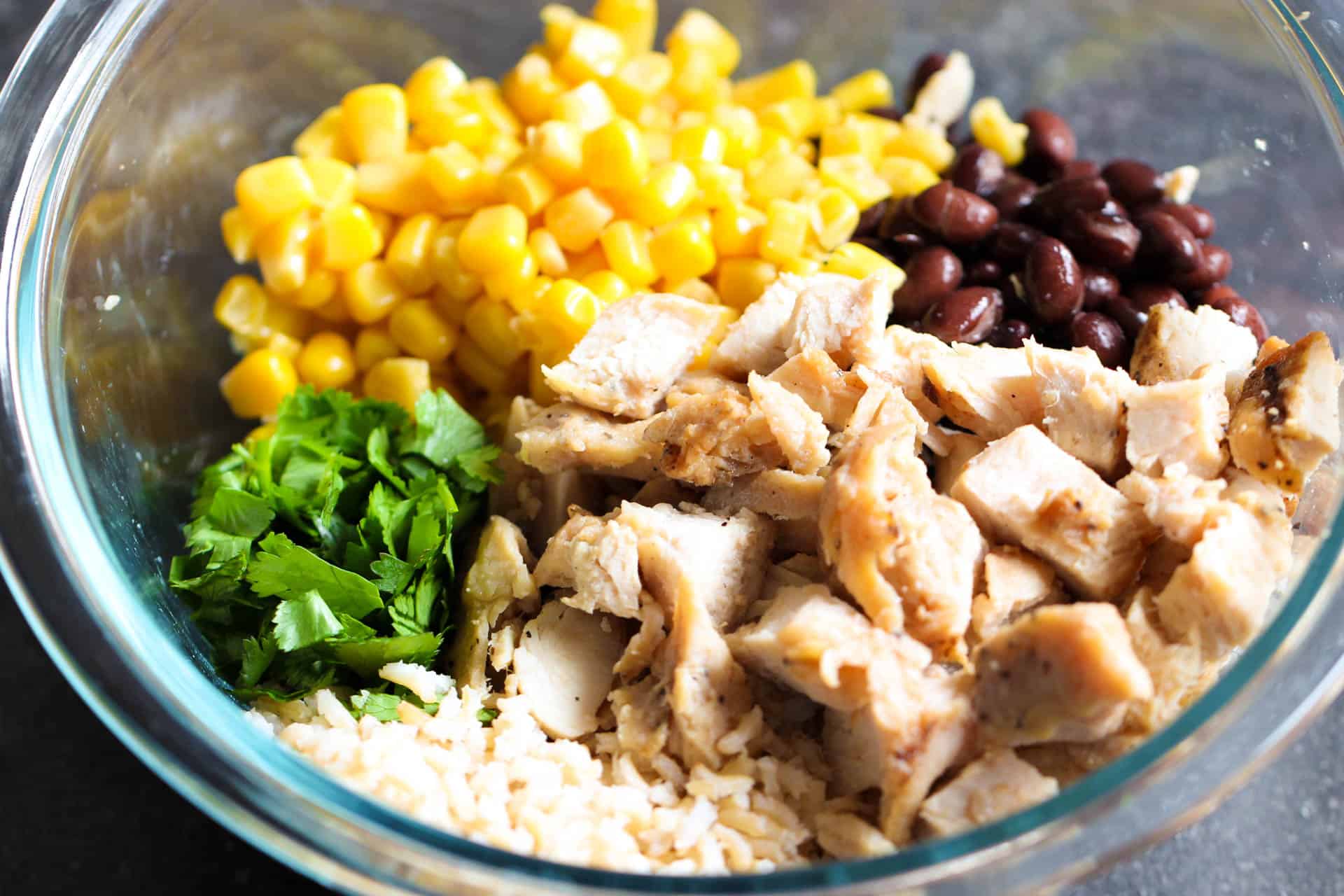 In a small bowl, mix together chicken, beans, corn, cilantro, and rice. Top each tortilla with an equal portion, then then top each portion with an equal amount of tomato, romaine lettuce, and cheese.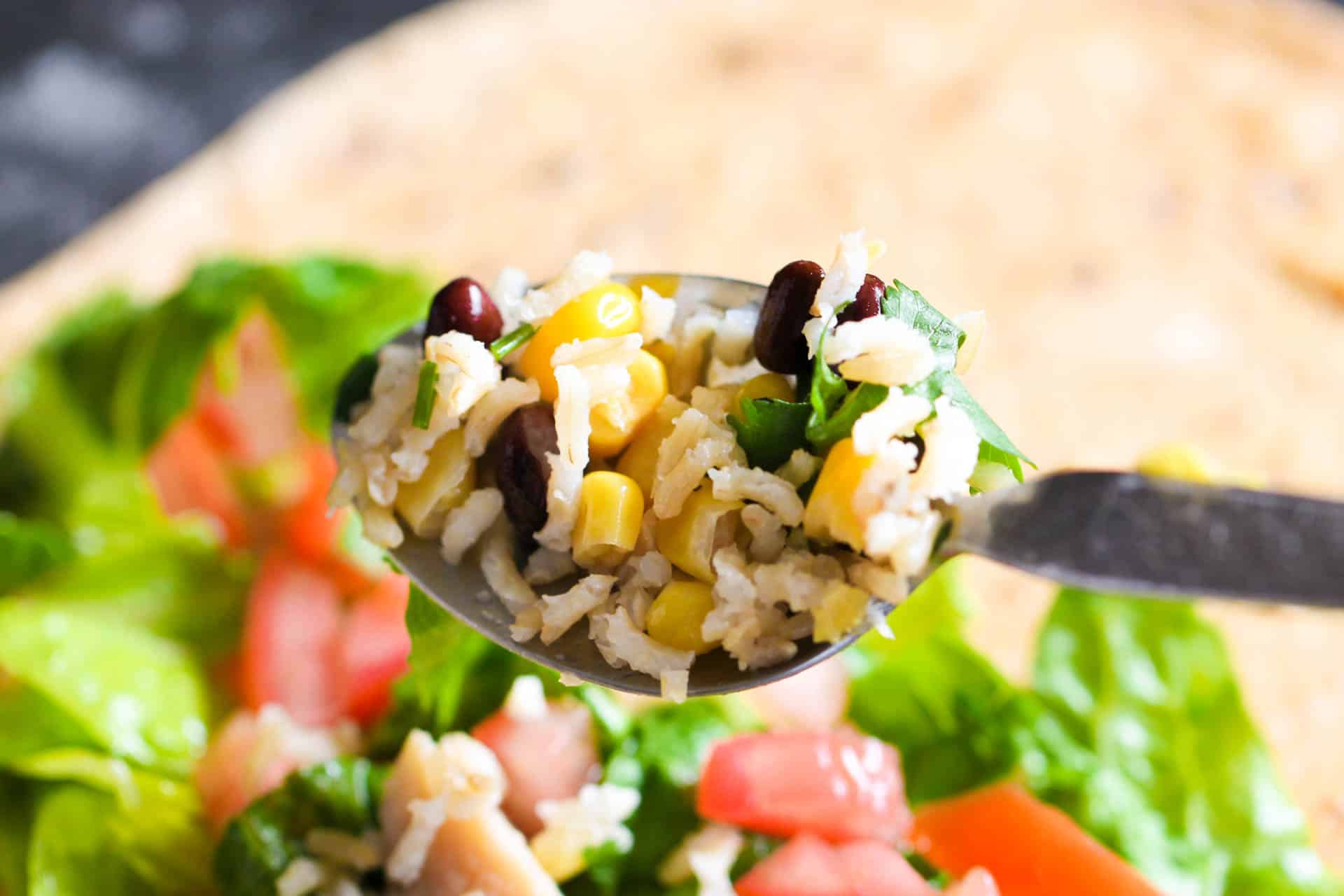 Roll up and serve.