Get the delicious taste of fried ice cream with this homemade fried ice cream recipe but without actually frying anything!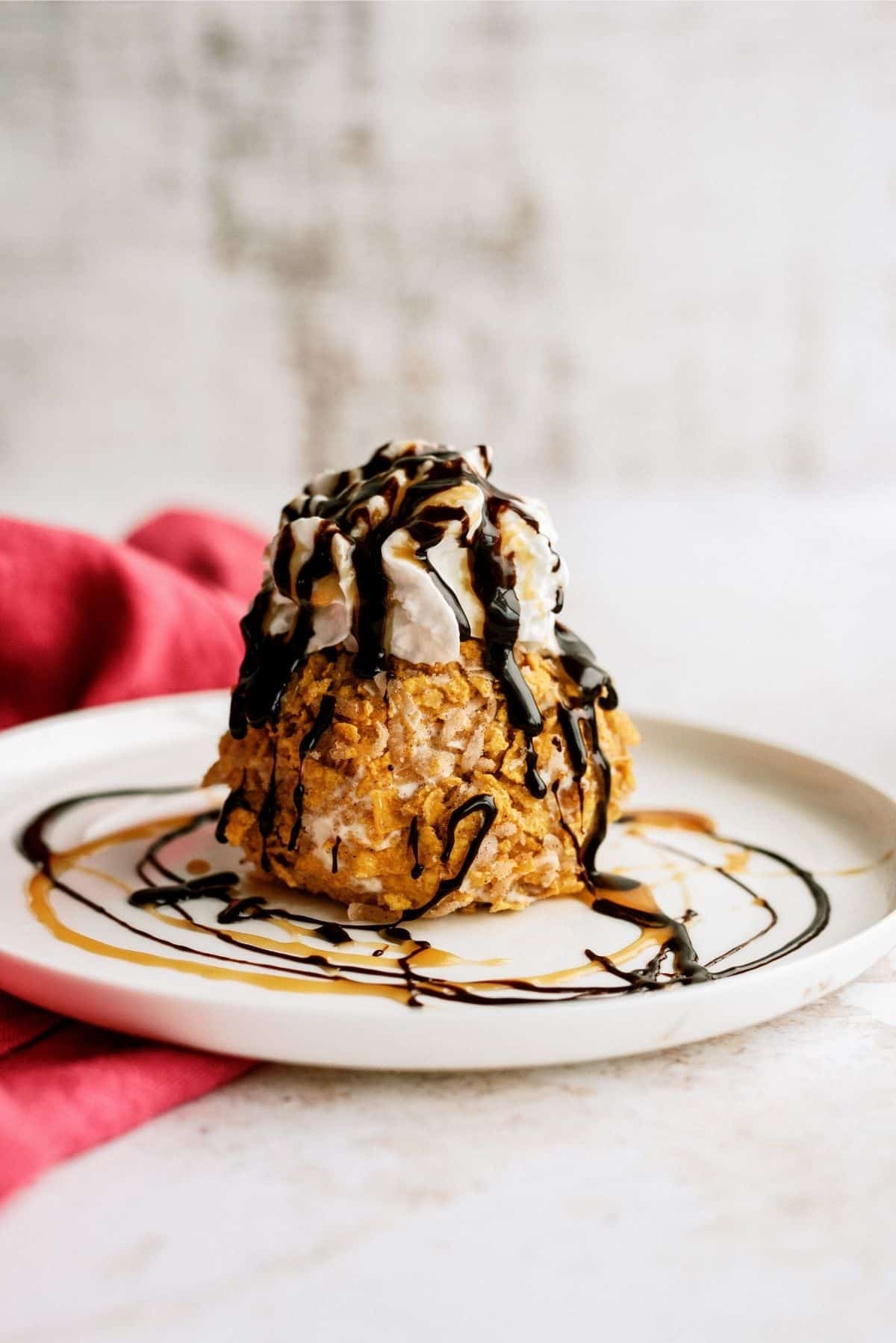 I came up with our own homemade fried ice cream recipe because I have always been intrigued by the idea of fried ice cream. How do you fry something that is supposed to be cold?!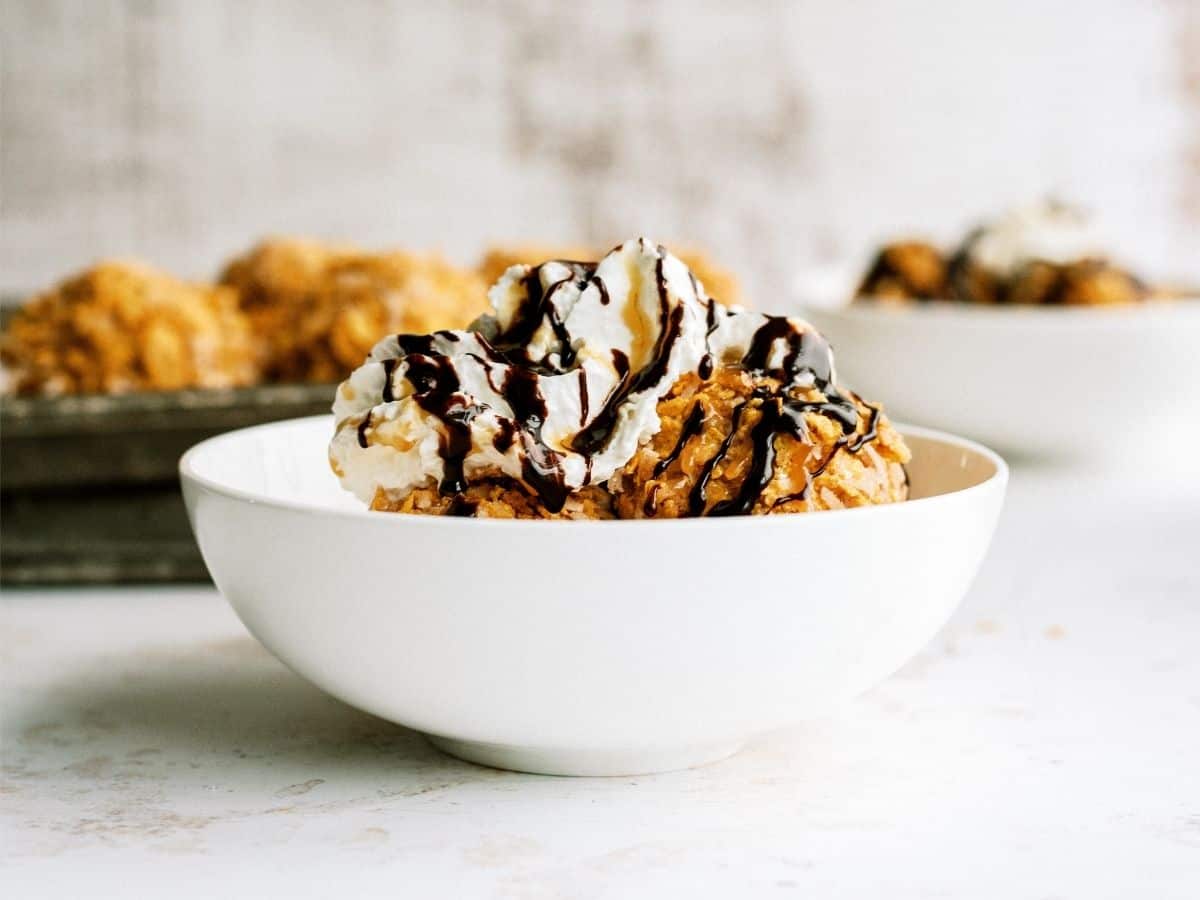 Well with our easy homemade fried ice cream you actually won't be frying anything! You can make fried ice cream, without using a fryer with our easy cinco de Mayo dessert recipe.
You can learn how to make fried ice cream with this simple recipe of ours. I am sure you will find your new favorite family dessert recipe.
For more great cinco de Mayo desserts, make sure to check out our Puff Pastry Baked Curros Recipe, Instant Pot Churro Bites, and you cannot forget our amazing Churro Waffles recipe!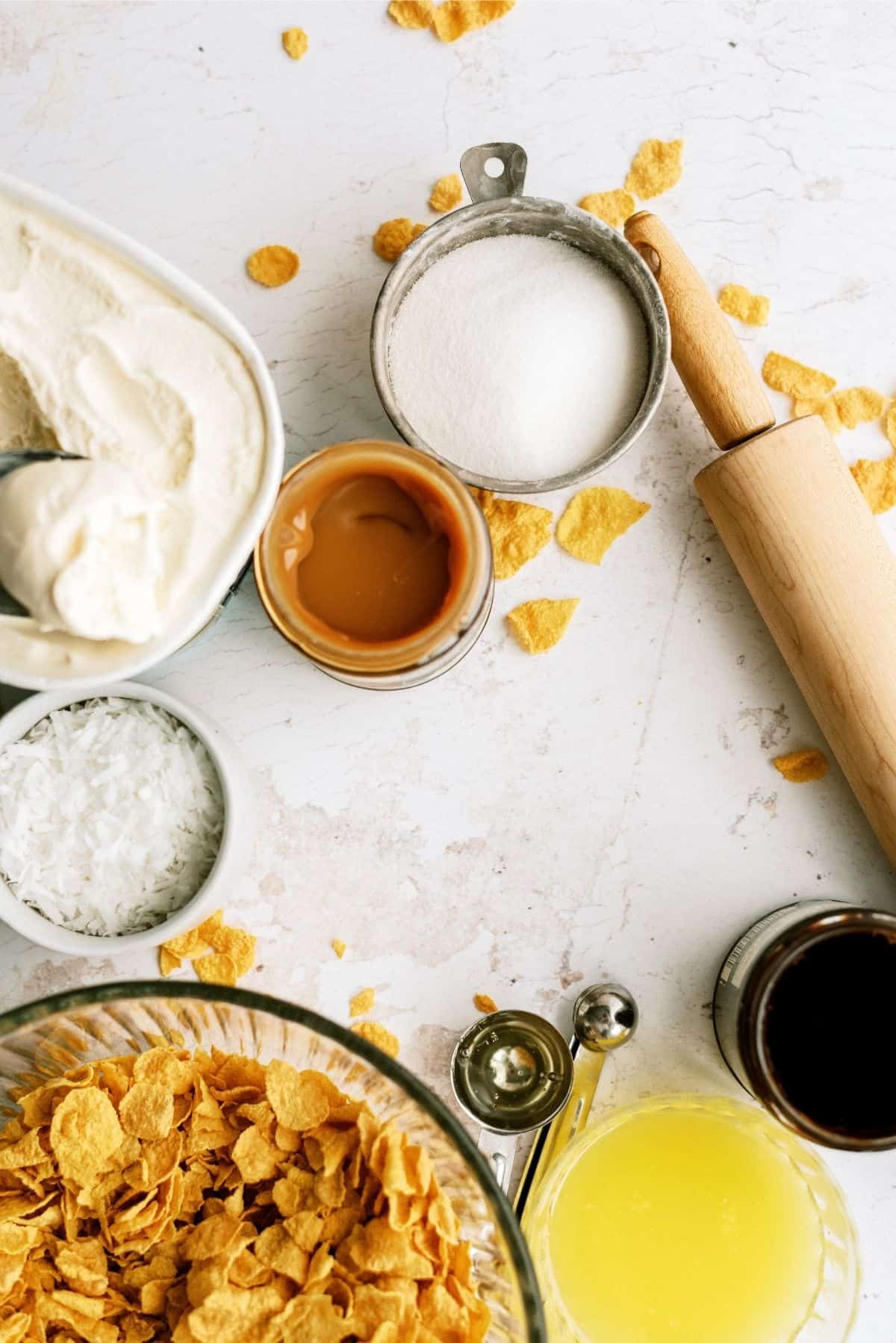 Ingredients Needed For Our Homemade Fried Ice Cream Recipe:
Cornflakes cereal
Coconut flakes
Sugar
Butter
Corn syrup
Cinnamon
Vanilla ice cream
Whipped cream (topping)
Hot fudge (topping)
Caramel (topping)
I love this recipe with the little bits of coconut, but I get that coconut isn't for everyone. If you are looking for a quick and simple replacement, I highly recommend trying it without the coconut.
How To Make Our Homemade Fried Ice Cream Recipe:
Begin by getting a large ziplock bag and pour the cornflakes cereal, zip it up and use a rolling pin to crush the cornflakes until they are all smashed into crumbs.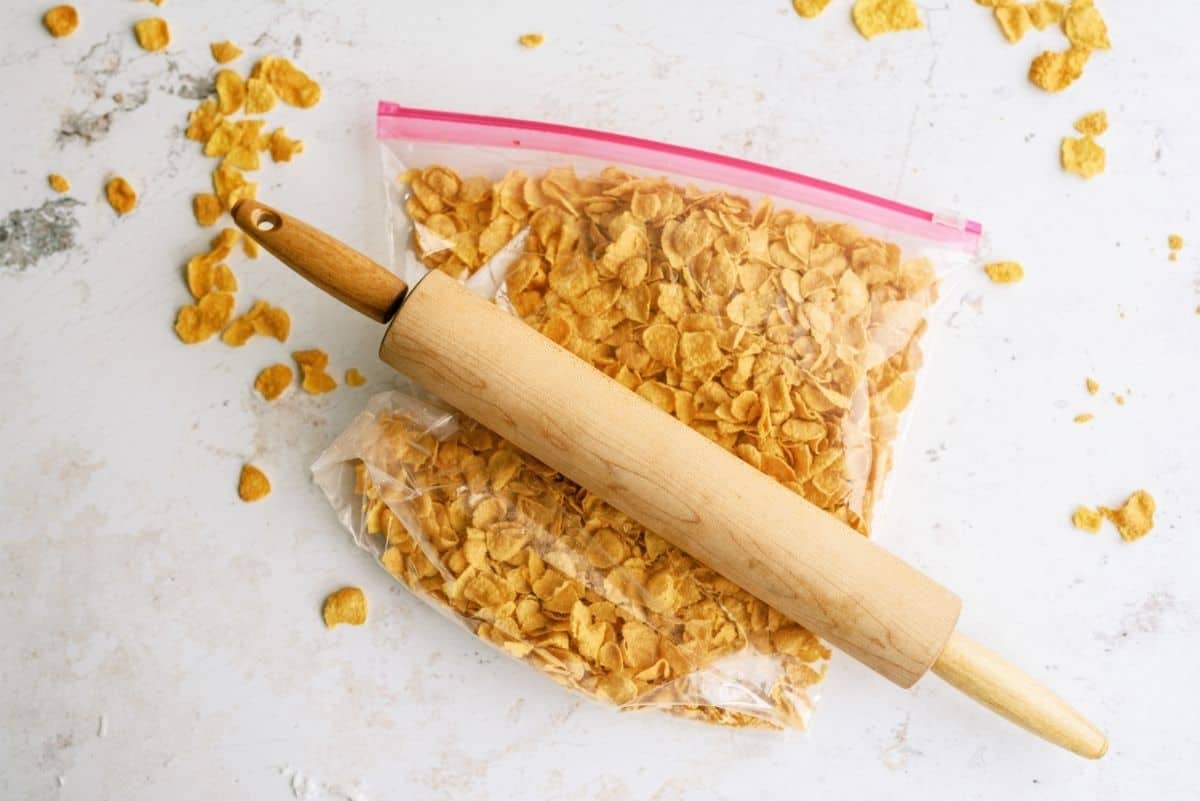 Then, melt your butter down in a microwave safe bowl and then put it in a large mixing bowl and add in the cornflakes, coconut flakes, sugar, corn syrup, and cinnamon.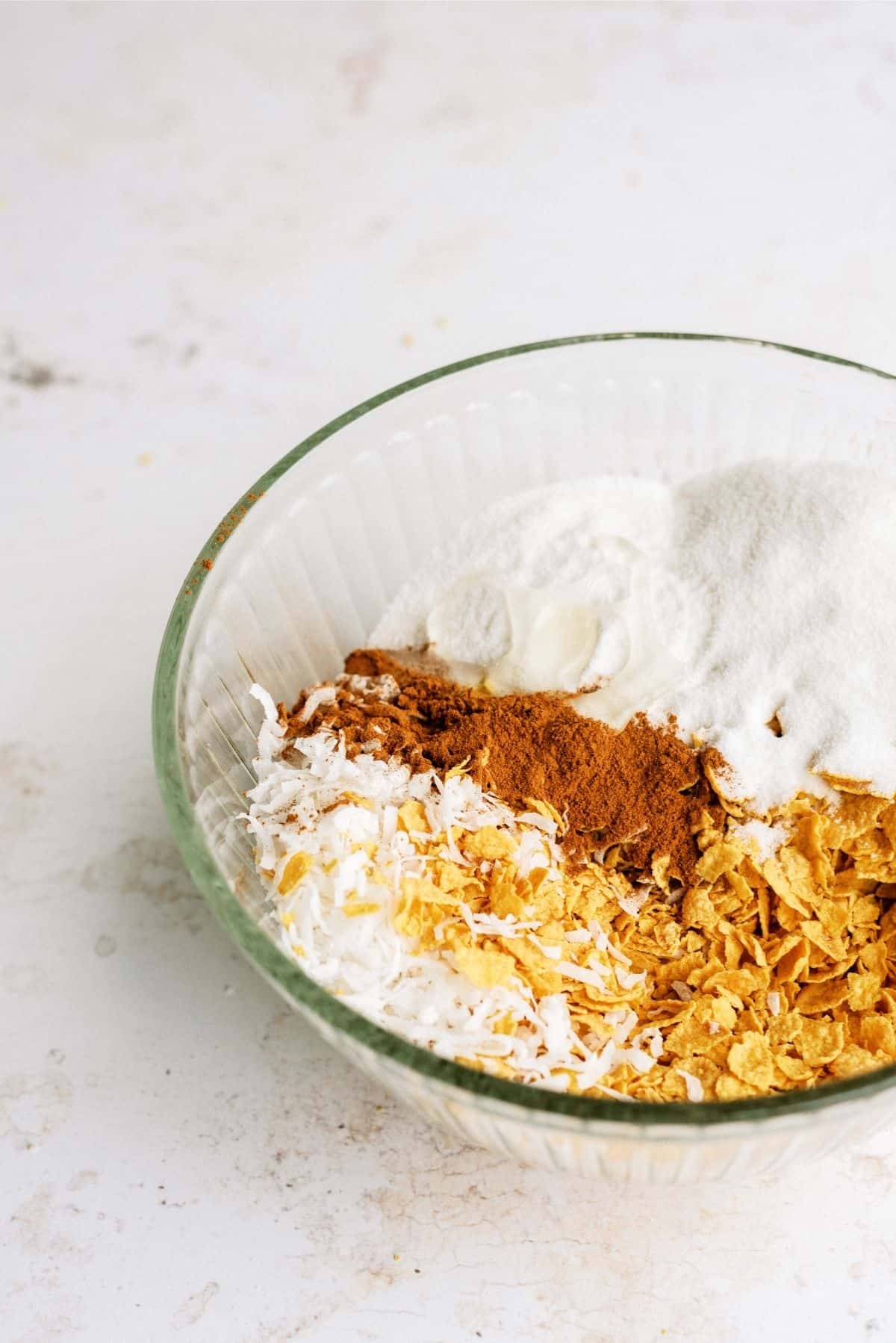 Mix everything together until they are well combined.
Now, get out a large cookie sheet sheet and line it with wax paper and set it aside for a minute.
Then, it is time to roll out the ice cream into 3 inch balls.
You will want to let the ice cream thaw very slightly so you can easily roll the ball with your hands. I'll often use plastic gloves to make rolling the balls a little bit easier and a lot less easier.
Once the ice cream ball is made, roll the ice cream in the cornflake mixture and then firmly pack it all together to keep it together.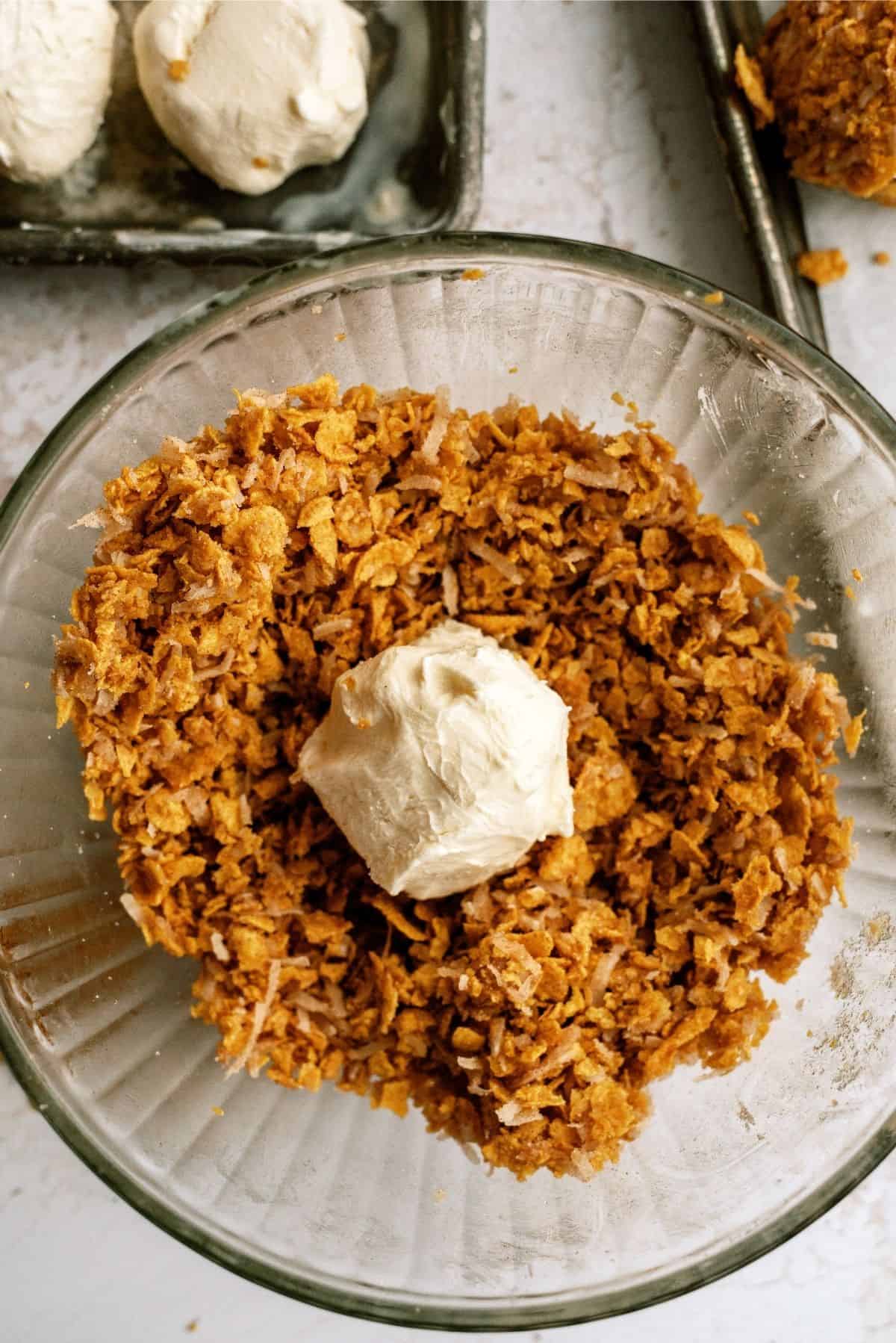 After the ball is rolled, place it on the lined cookie sheet and place it in the freezer and allow the balls to firm back up. That will take about 4 hours or so.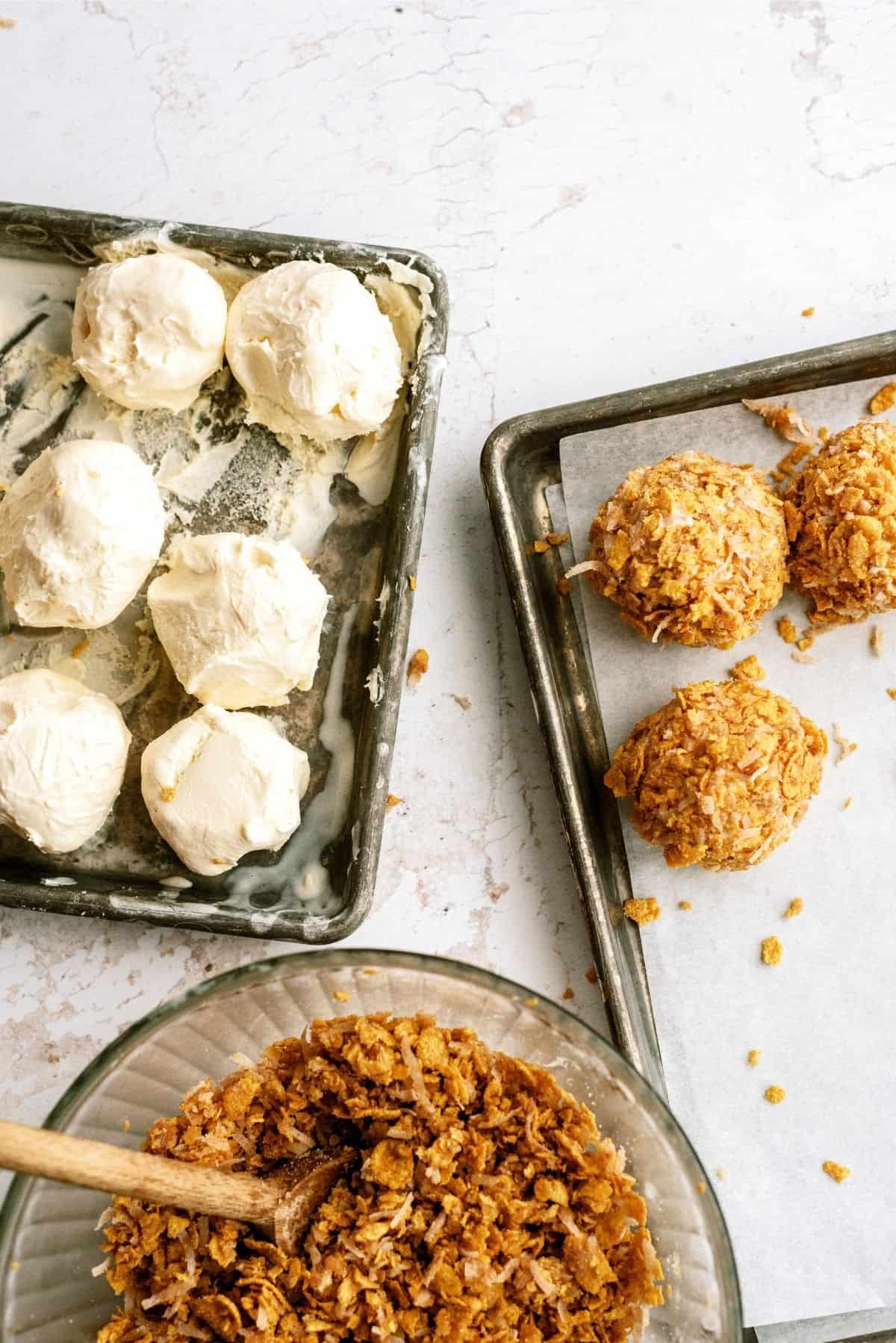 Then, when you are ready to serve the fried ice cream balls, serve them with your favorite toppings! We love to use whipped cream, hot fudge, and caramel!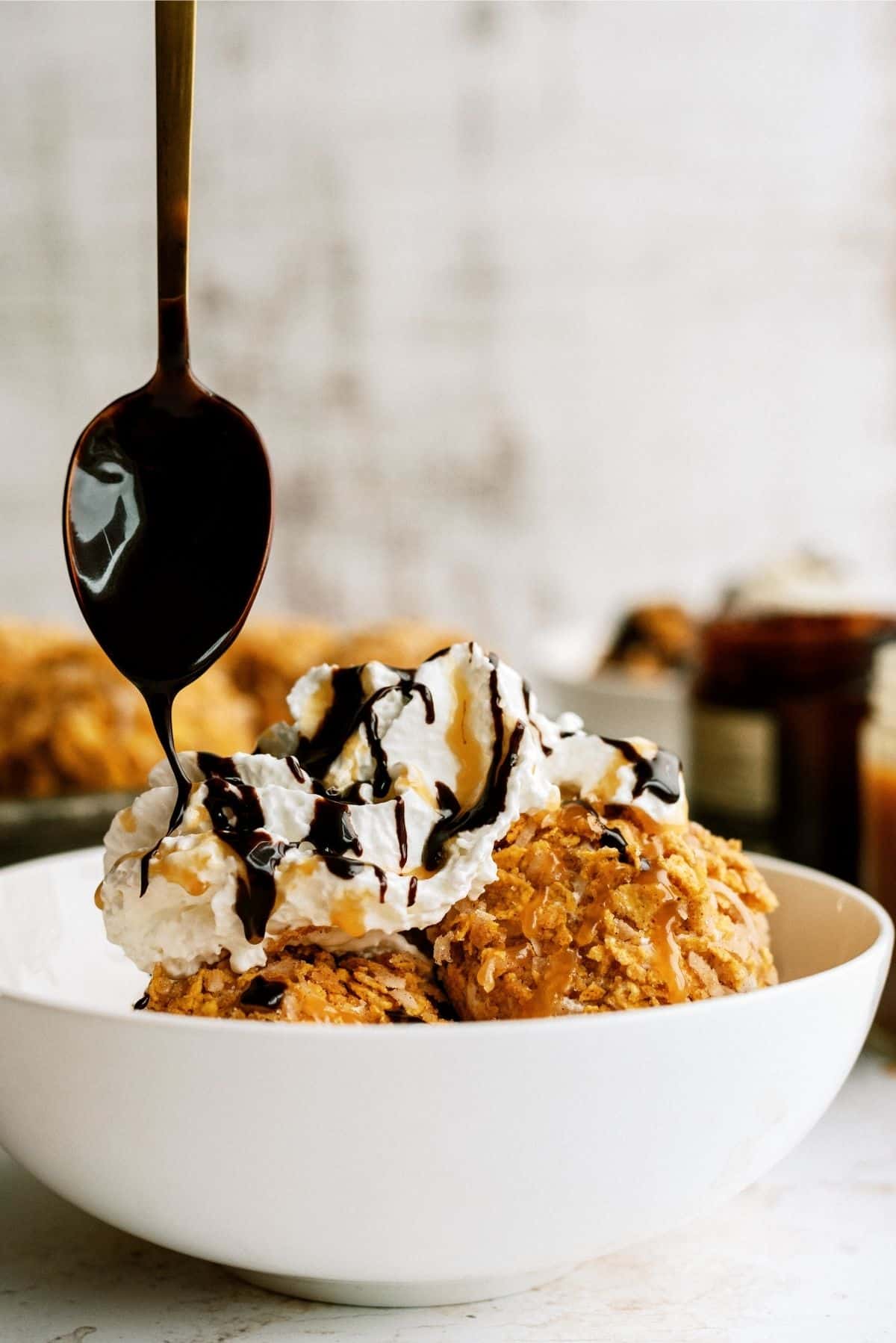 To Make Easy Homemade Fried Ice Cream Recipe You Will Need:
Large ziplock bag
Rolling pin (THIS is a great one!)
Large mixing bowl
Large cookie sheet
Wax paper
Ice cream scoop
Plastic gloves