These Slow Cooker Korean Beef Tacos have all of the wonderful garlic, ginger, and sesame flavors mixed perfectly with hints of the sweet brown sugar. Top with fresh cilantro and red cabbage for a delicious meal!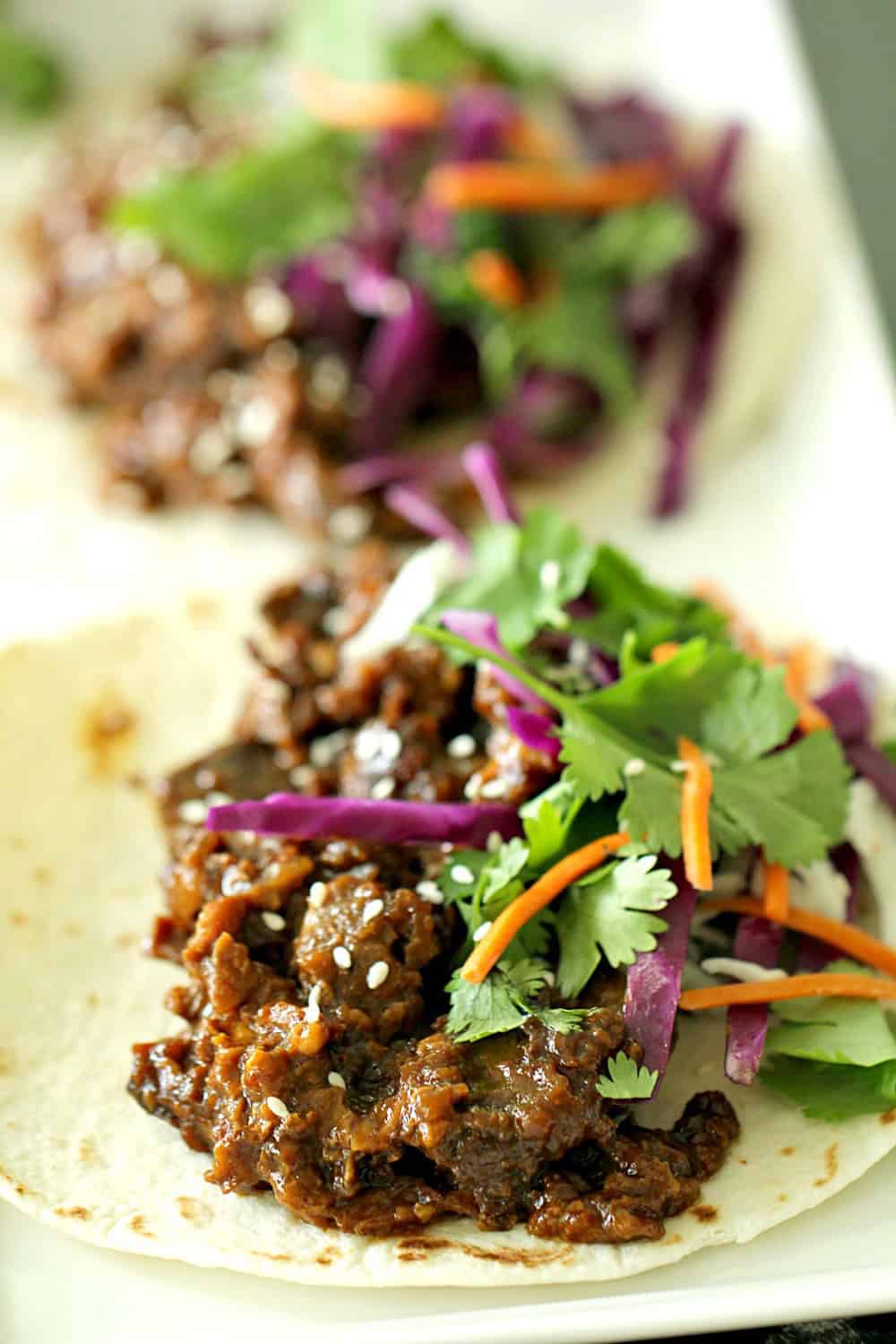 Tacos are always requested in our house, so it's fun when you can have tacos but change it up and have a different spin on them; even better if the recipe is still simple!
I love using my slow cooker to cook beef for tacos- it's so easy to throw it together in the morning and let it slow cook in the crock pot all day. Our Slow Cooker Shredded Beef Tacos are some of my favorite!
These Korean Beef Tacos always turn out perfectly juicy and full of flavor.
Related Recipe: If you love these tacos, be sure and try our Easy Chicken Street Tacos!

My favorite slow cooker: 6 Quart Cook and Carry Programmable Slow Cooker

Items needed for Slow Cooker Korean Beef Tacos
You probably have most of these items in your panty!
Sirloin steak
Cornstarch
Onion
Sesame oil
Rice vinegar
Garlic
Ground ginger
Soy sauce
Brown sugar
Tortillas
Red cabbage
Fresh cilantro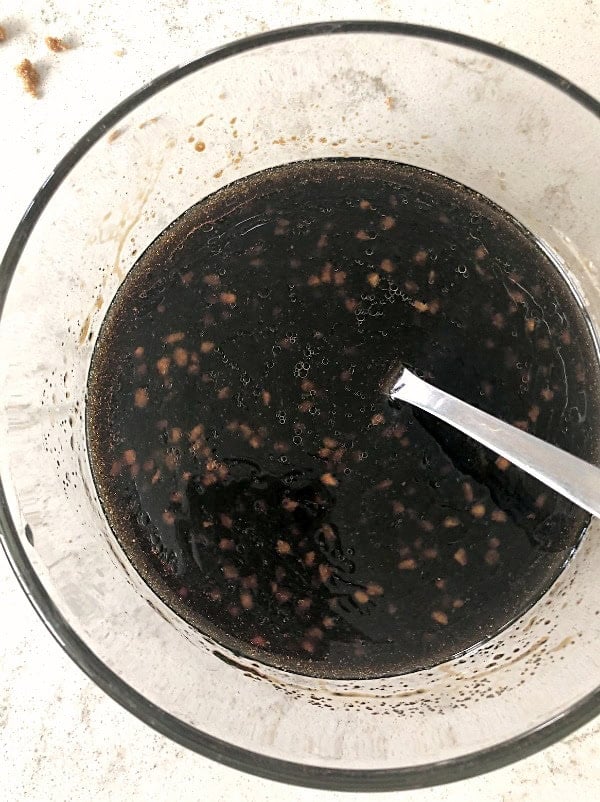 Related Article: You'll love how quick these Slow Cooker Citrus Pork Tacos come together!
How to make Slow Cooker Korean Beef Tacos:
Step 1: Spray the inner dish of the slow cooker with non-stick cooking spray to avoid the sauces from sticking and burning on the sides.
Step 2: Prepare the steak by trimming all of the fat and slicing it into thin pieces.
Step 3: Put the steaks into a large mixing bowl and add the cornstarch. Mix the cornstarch and steaks together until the sirloin steak is all lightly coated. Place the steak strips have been coated with the cornstarch place it into the bottom of the slow cooker. Top with onions.
Step 4: In a small mixing bowl, mix together sesame oil, rice vinegar, minced garlic, ground ginger, and the brown sugar. Once the marinade has been combined completely, pour it over the sirloin steak strips in the slow cooker.
Step 5: After everything is in the slow cooker, set the heat on low for 6-8 hours or high heat for 3-4 hours. Then, just let the slow cooker do its thing!