Our Slow Cooker Cashew Chicken is an easy crockpot recipe that is definitely better than takeout. Breaded chicken with a complimentary delicious sauce!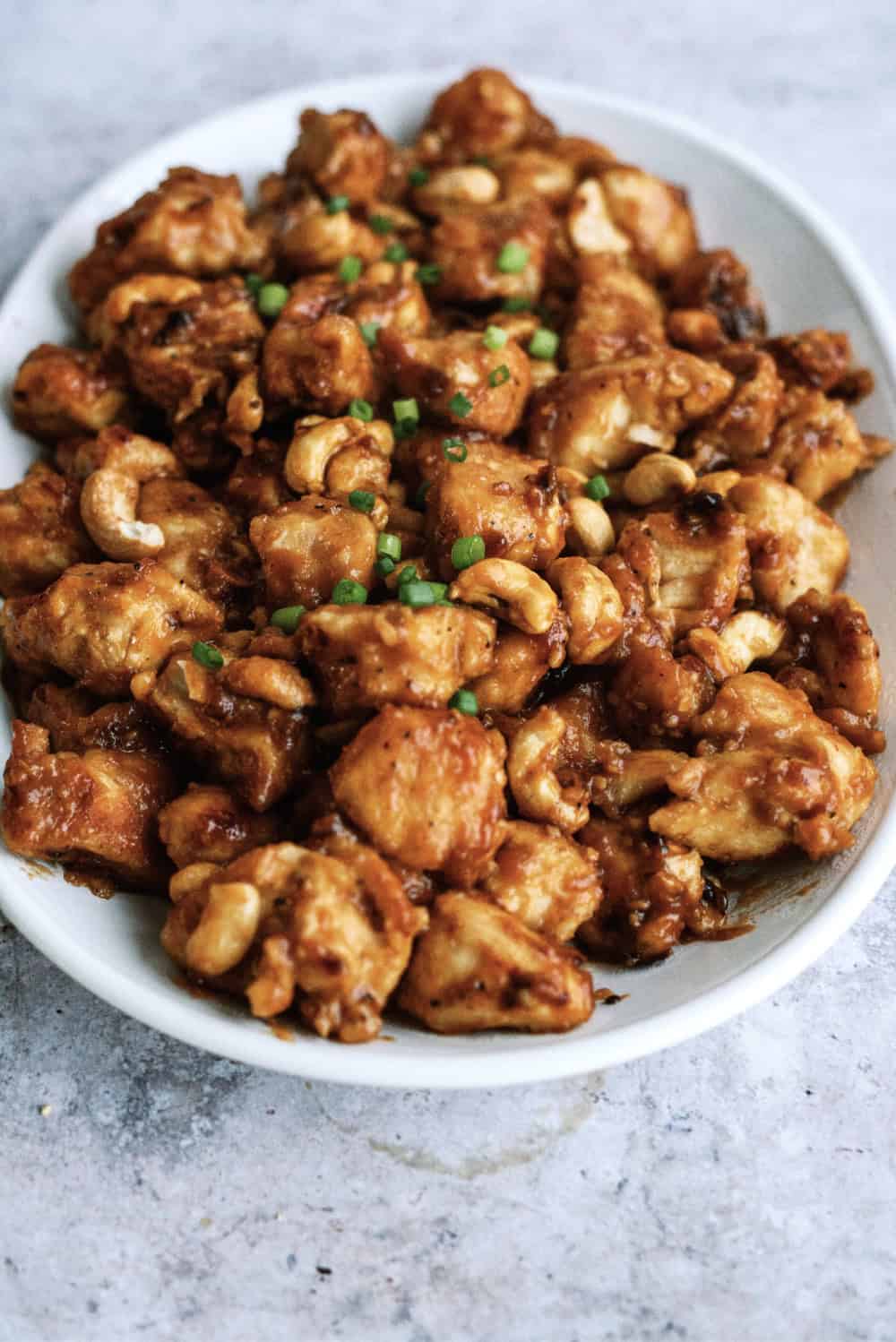 This slow cooker cashew chicken recipe is a huge time saver and perfect for a weeknight meal!
It is filled with flavor that the whole family will love. I would even dare to say that this recipe is even better than an actual Chinese take out recipe!
Other great Asian dishes to try are our Korean Beef and Rice, Easy Baked Sweet and Sour Pork Recipe, and you cannot forget our Baked Sweet and Sour Chicken Recipe!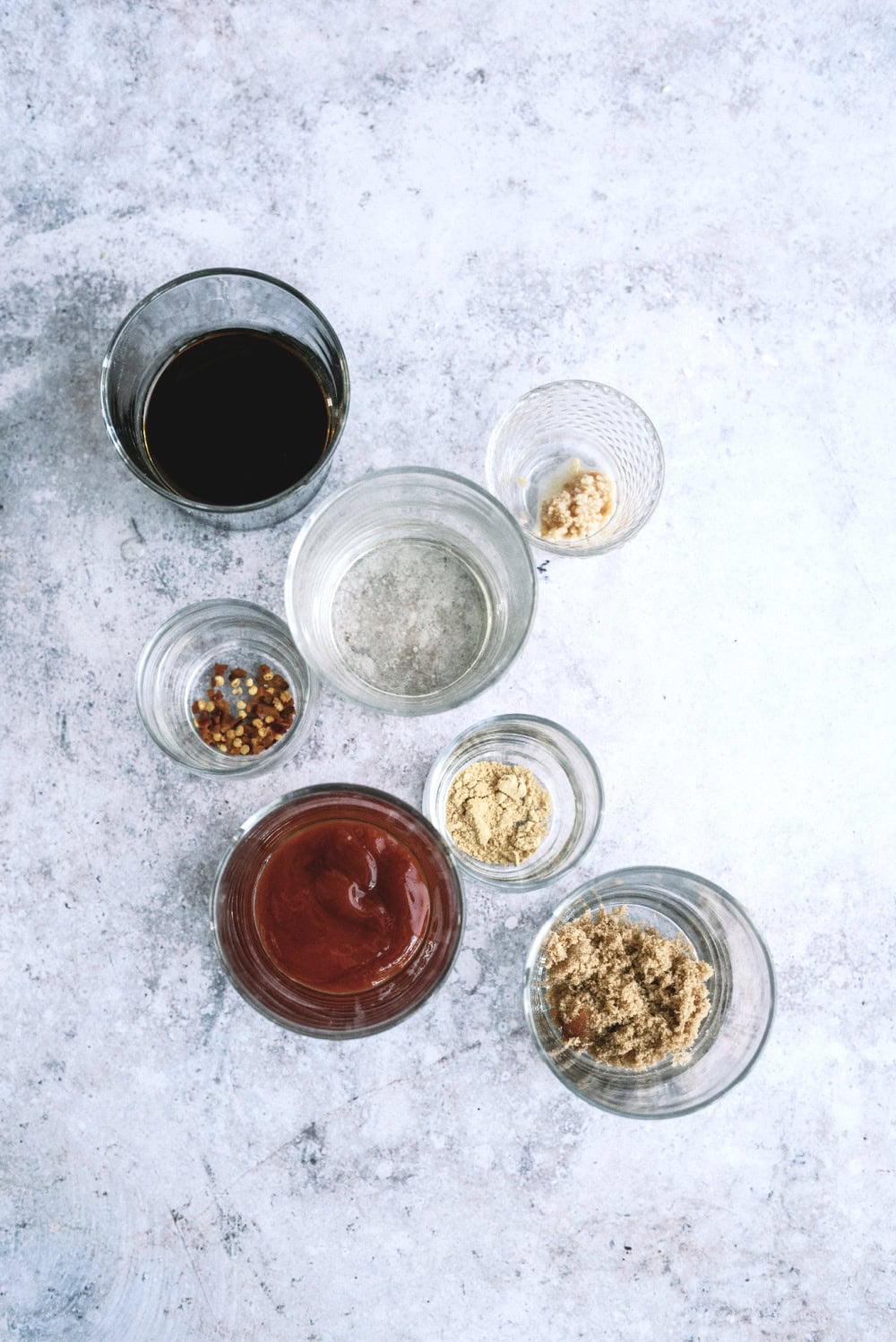 Ingredients Needed For Slow Cooker Cashew Chicken Recipe:
Boneless chicken thighs or chicken breast tenders
All-purpose flour
Soy Sauce
Ketchup
Brown Sugar
Cashews
Rice Wine Vinegar
Ginger
Garlic
Red Pepper Flakes
Canola Oil
Black Pepper
Need a dish that's not spicy? Try our Slow Cooker Sticky Garlic Chicken!
How To Make Slow Cooker Cashew Chicken:
Start by cutting the chicken into pieces. Make them bite-sized but not too small.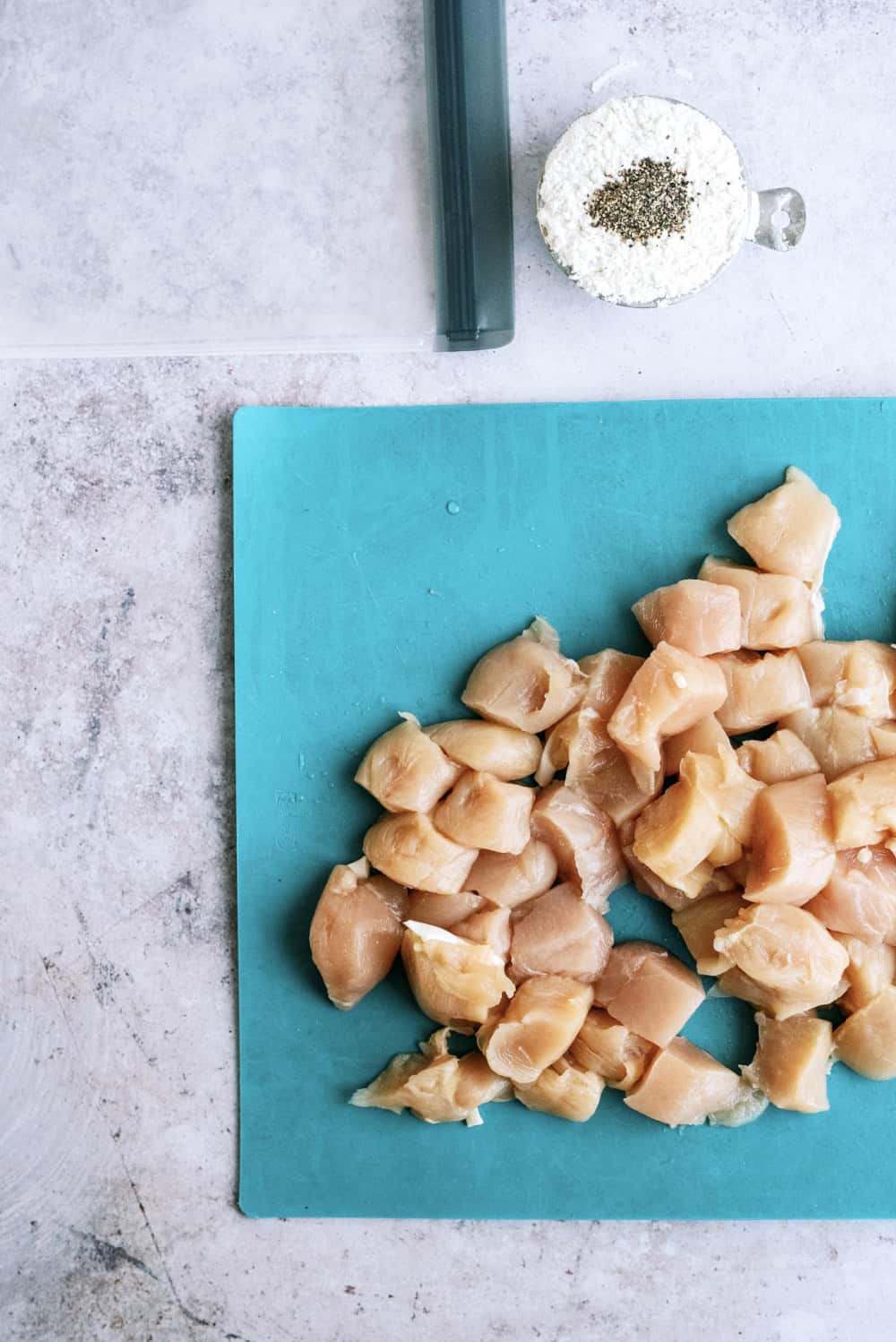 Grab a large Ziploc bag and combine all-purpose flour and black better. Add chicken to the Ziploc bag.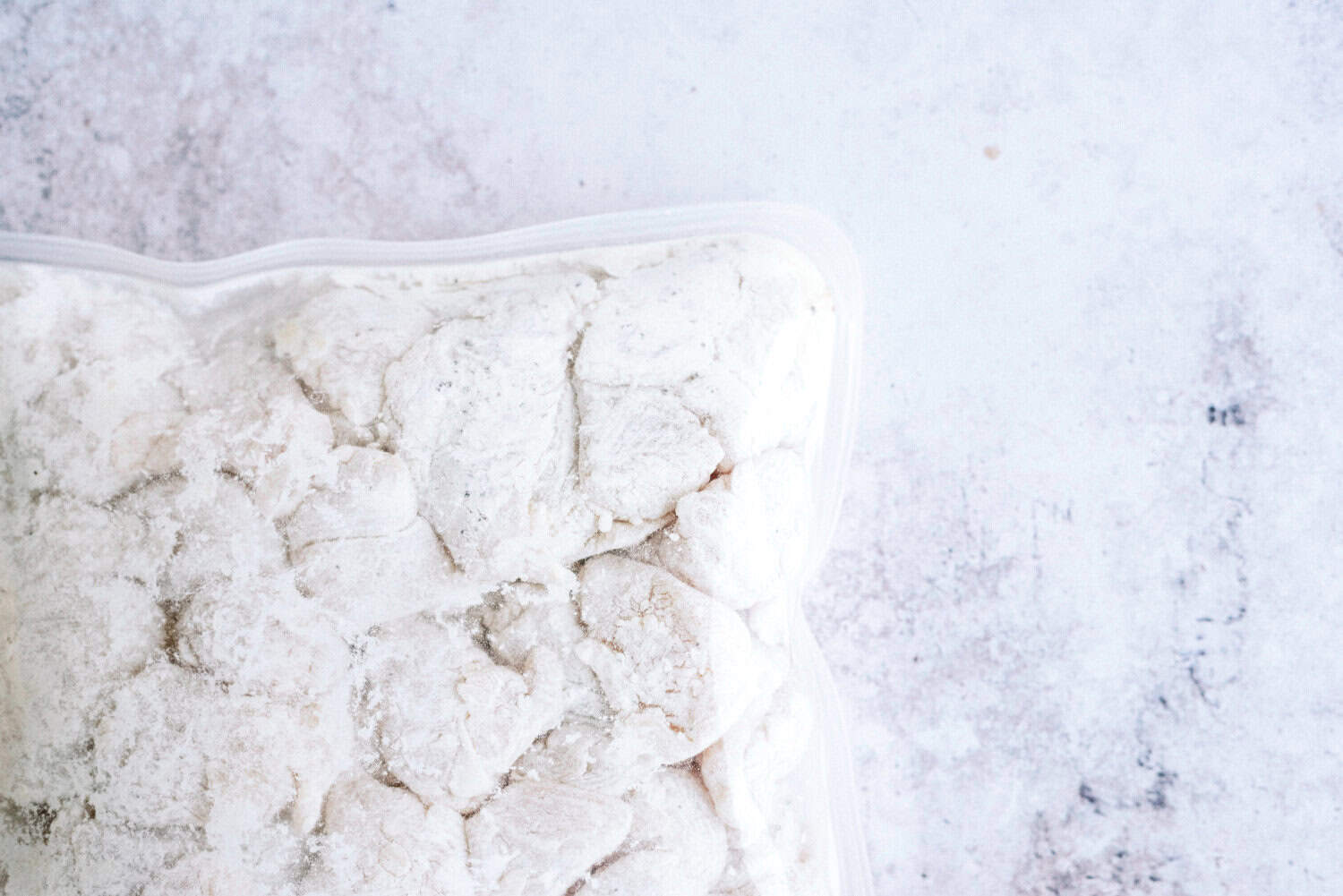 Shake the bag well to coat the chicken with the flour mixture making sure all pieces are covered.
Next, heat the oil in a skillet over medium-high heat.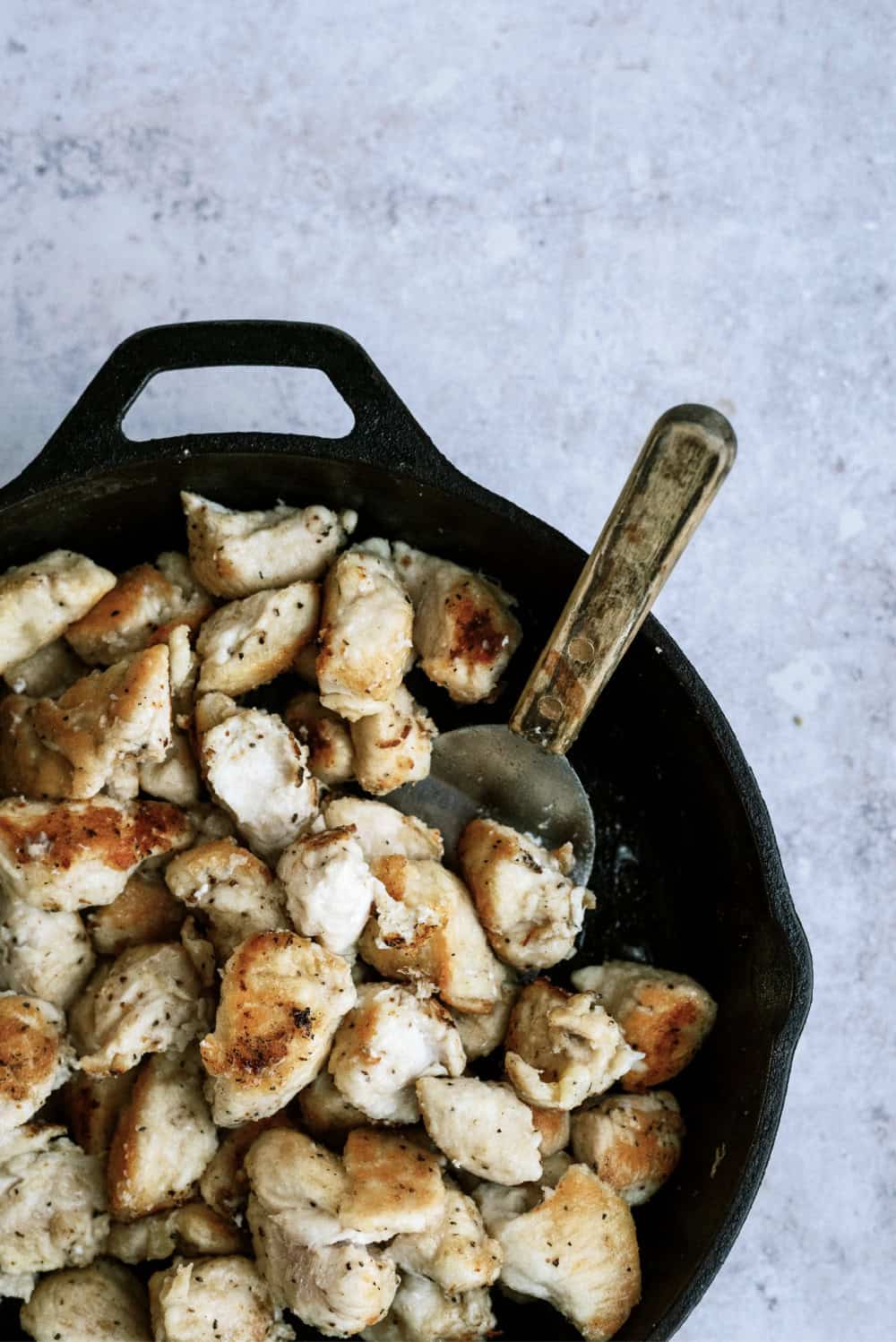 Place the chicken in the skillet and cook it for about 2 minutes on each side or until it is golden brown. Then place the chicken in a slow cooker.
In a small mixing bowl, mix together soy sauce, wine vinegar, ketchup, brown sugar, garlic, ginger, and red pepper flakes. Then pour the mixture over the chicken.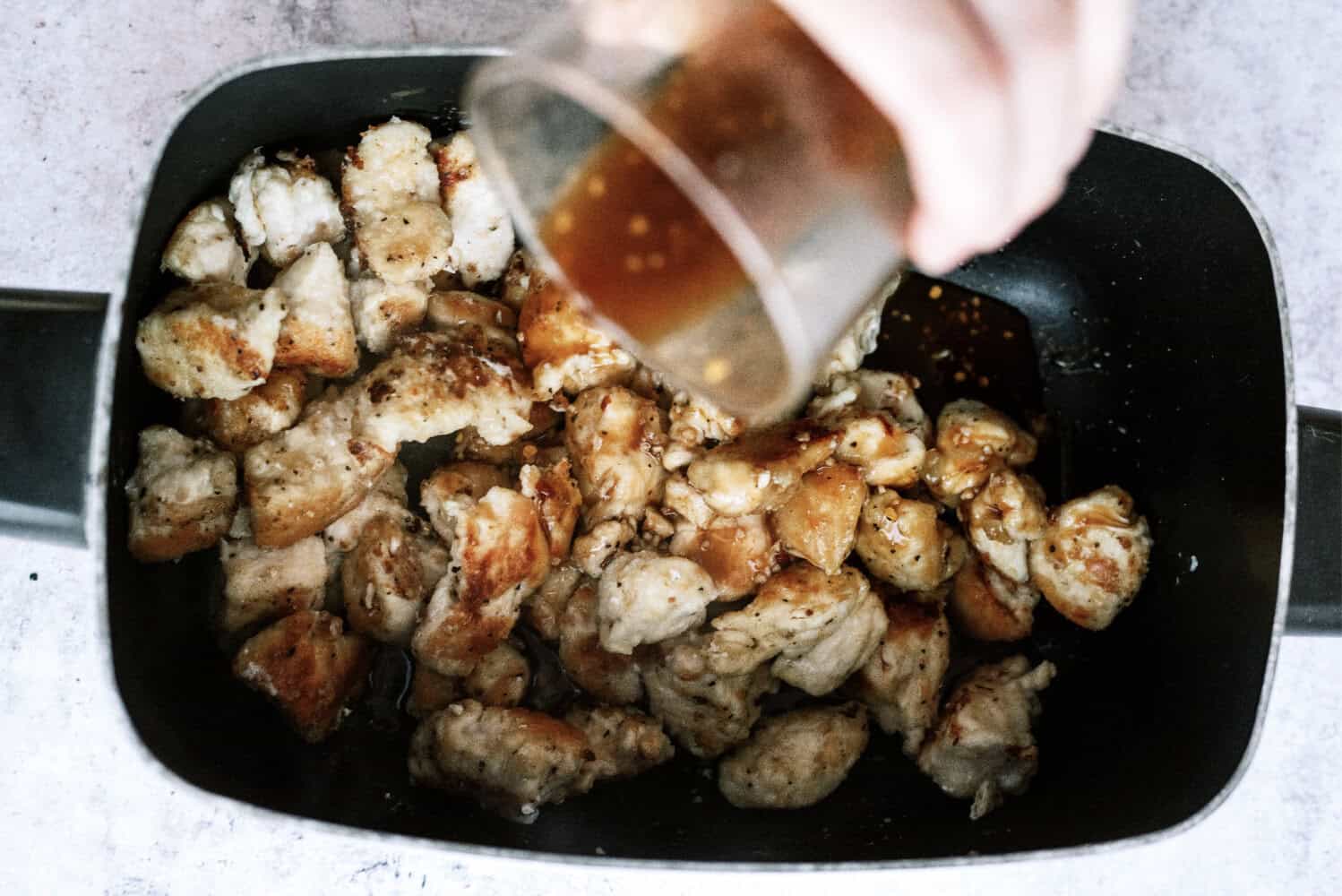 Cover the slow cooker and cook the chicken on low for 3 to 4 hours. Then add the cashews, serve, and enjoy!
This recipe is great served over white rice!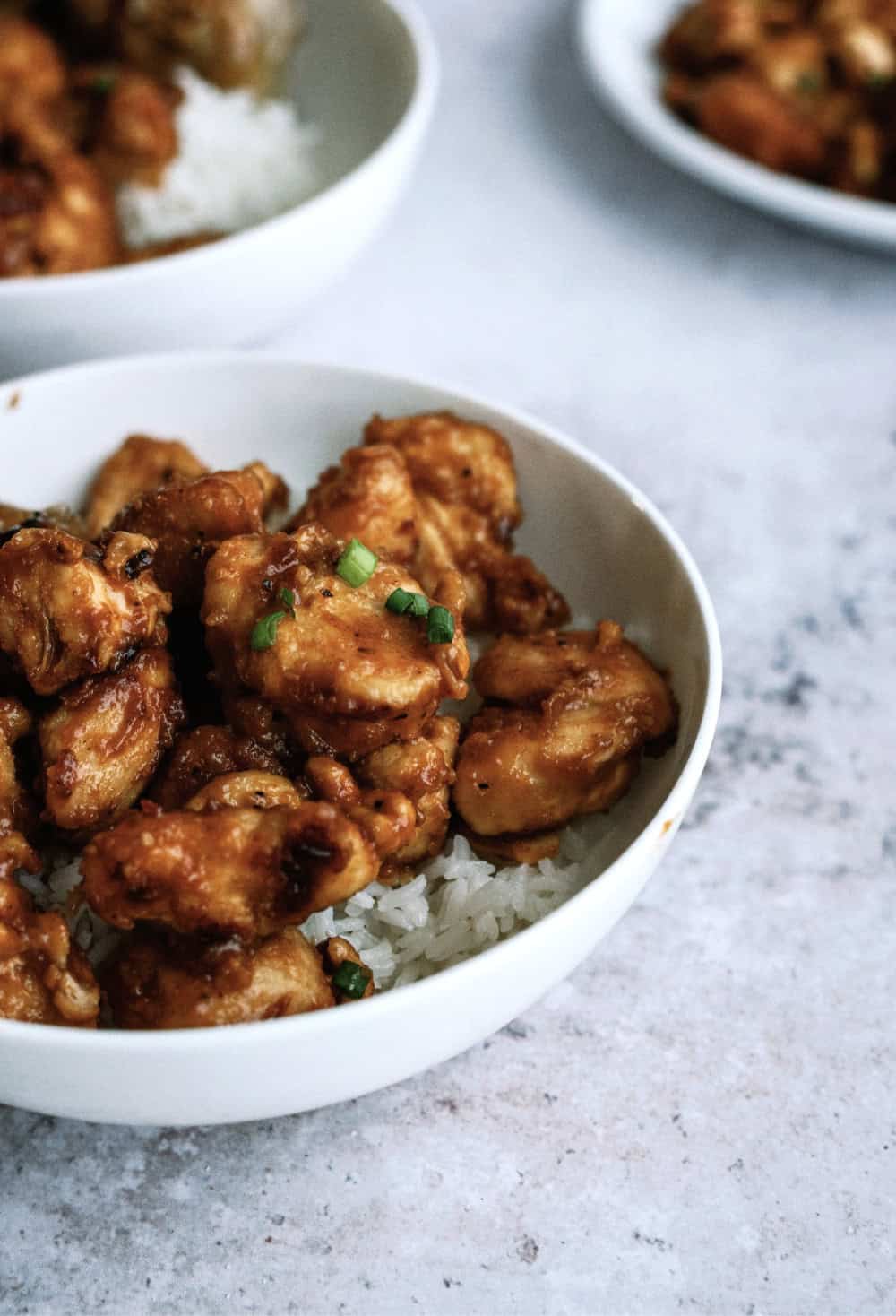 BONUS: If you have someone who loves sauce, you can double the sauce ingredients and make sure there is extra to drizzle over your chicken.
What vegetables could I add to this recipe?
This dish is easy to serve with vegetables on the side or you could throw some in the slow cooker.
Zucchini Squash
Yellow Squash
Cherry Tomatoes
Carrots
Broccoli
Cauliflower
Red and Green Bell Peppers
Red Onion
Sweet Potatoes
Red Potatoes
Potato Fingerlings
Any of these vegetables would be delicious with the these vegetables mixed in, but you could also serve them separately. They also pair nicely with rice, which is what we serve this chicken over.
Related recipe: Short on time? Try our Instant Pot Cashew Chicken instead!
Could I leave out the cashews?
The cashews in this recipe add the perfect amount of taste and texture. However, you could easily make this recipe without them.
I highly recommend making it with the cashews, but it would be just a s delicious without the cashews. You could also use almonds.