I love a good Egg roll, but don't always love all the calories. I found a way to satisfy my egg roll cravings, without hurting my diet. This Egg Roll In a Bowl recipe is so simple and tastes delicious.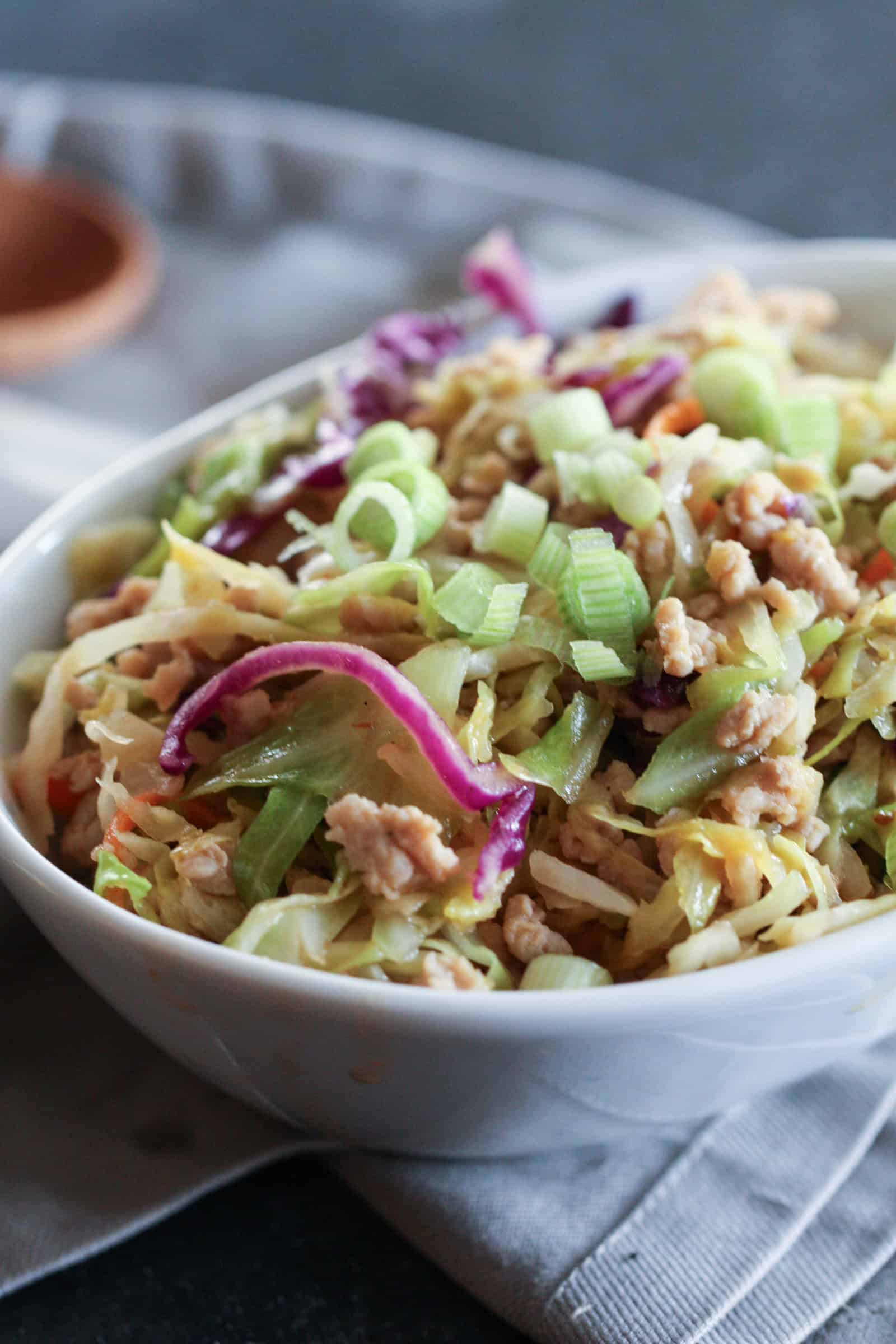 I think American Chinese food has got to be my most favorite food. It is so very unhealthy and tastes absolutely amazing.
You can't win them all. Or can you? I came across a recipe for a healthy egg roll recipe, without the deep fried wrapper.
I decided to make my own version of it, and call it, Egg Roll in a Bowl. Wow, is it spot on and so simple to make.
If you are in need of a good, quick, Chinese dish at home, I highly recommend making this Egg Roll in a Bowl.
It is all the flavor of an egg roll, with half the calories. It is so yummy and so simple to make.