If the name salted caramel chocolate cookies doesn't intrigue you enough, make sure to check out the mouth watering pictures. These salted caramel cookies are so divinely delicious, they will make your tastebuds sore.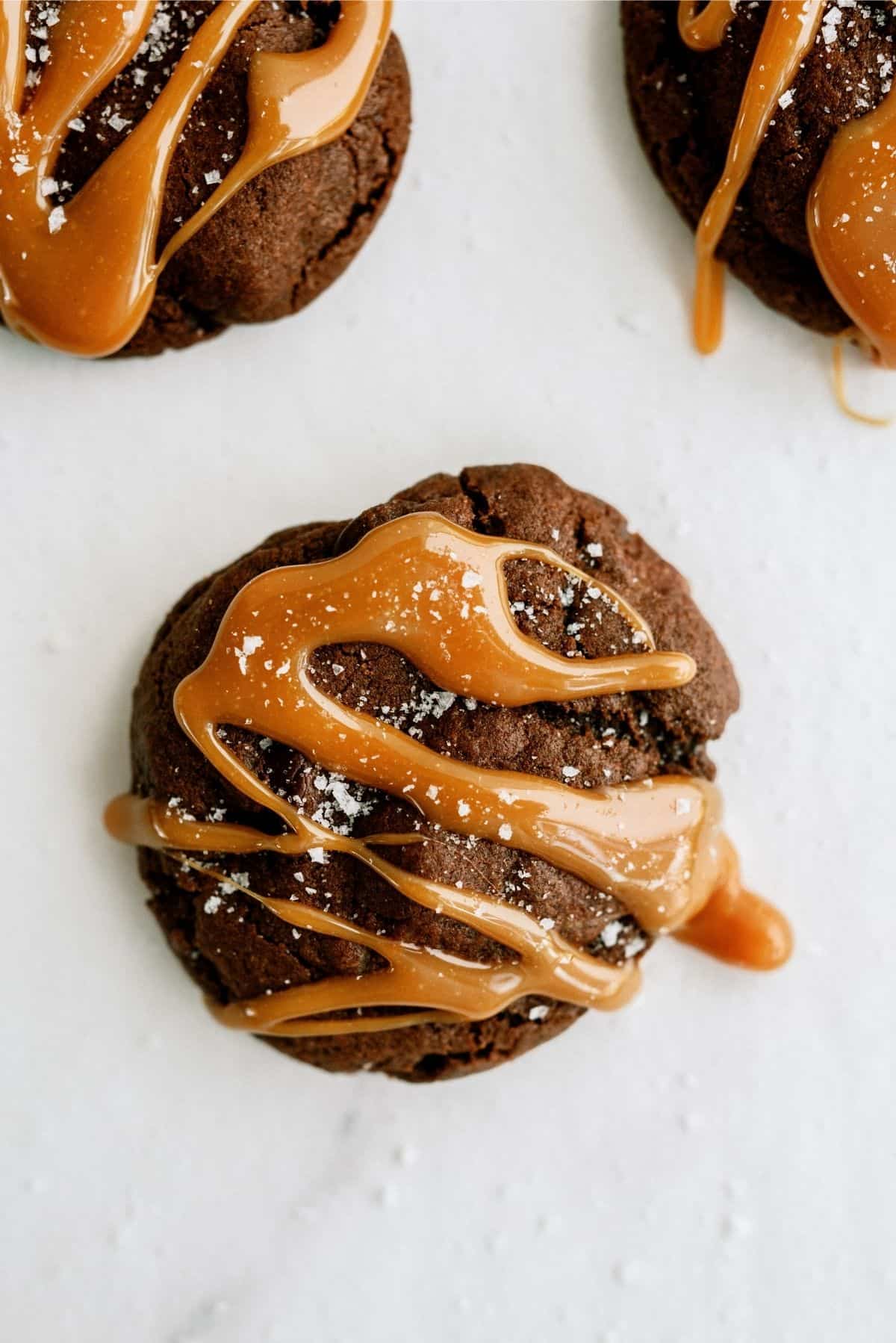 I absolutely LOVE these salted caramel chocolate cookies! They are sooo good and the perfect Christmas cookie recipe that you need to make this year.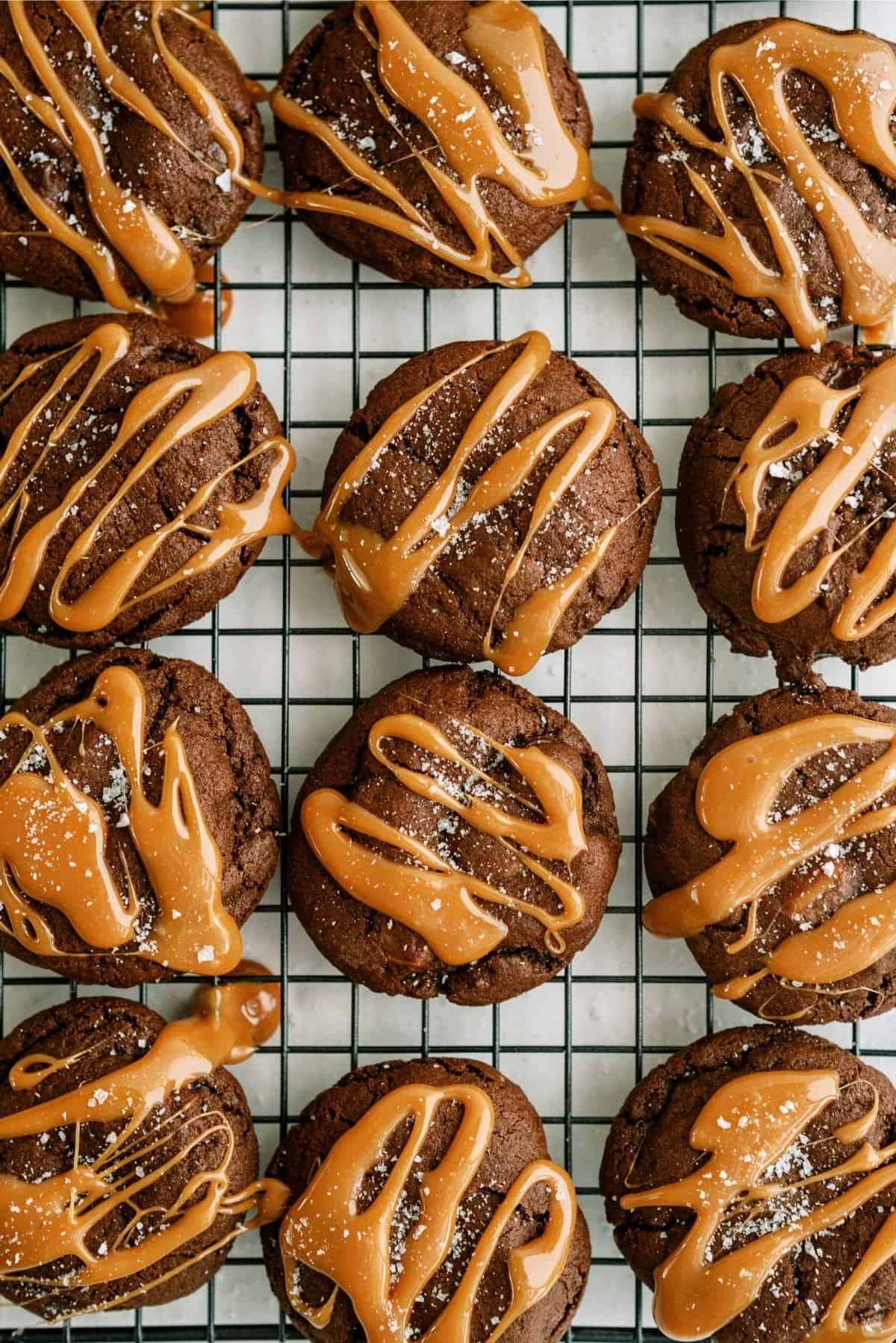 Nothing goes better with a nice warm cup of hot cocoa than these salted caramel cookies. They are truly a favorite cookie recipe in my house. We make it so many times during the holidays and everyone loves when we bring them to get togethers.
When you have a hankering for a chocolate dessert, these salted caramel chocolate cookies are exactly what you need. They have the wonderful salty and sweet flavors that everyone loves.
For more great chocolate dessert recipes, try our mint chip chocolate cookies, hot chocolate cookies, and of course our chocolate marshmallow brownie cookies!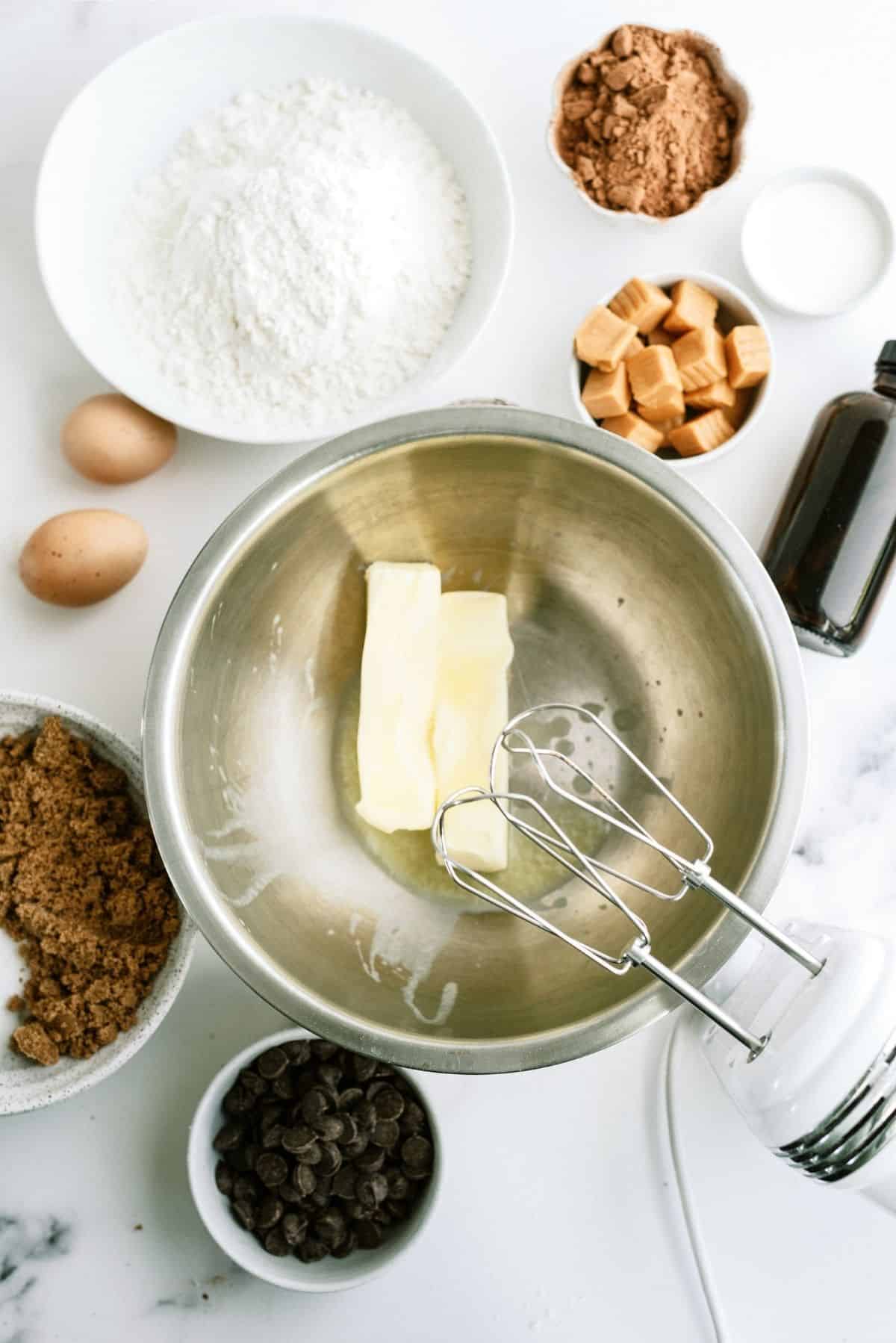 Ingredients You'll Need For These Salted Caramel Chocolate Cookies:
Kraft caramels
Unsalted butter
Brown sugar
Sugar
Eggs
Vanilla extract
All-purpose flour
Baking soda
Salt
Cocoa powder
Semi-swet chocolate chips
Heavy whipping cream
Sea salt
How To Make These Salted Caramel Chocolate Cookies:
Begin making these delicious cookies by preheating your oven to 350 degrees.
Then count out 25 of the caramels and set them aside to help make the dizzle later.
Using the remaining caramels, unwrap them and cut them up into small pieces with a sharp knife and then set them aside.
Now, in a medium-sized mixing bowl combine together the unsalted butter, brown sugar, and granulated sugar.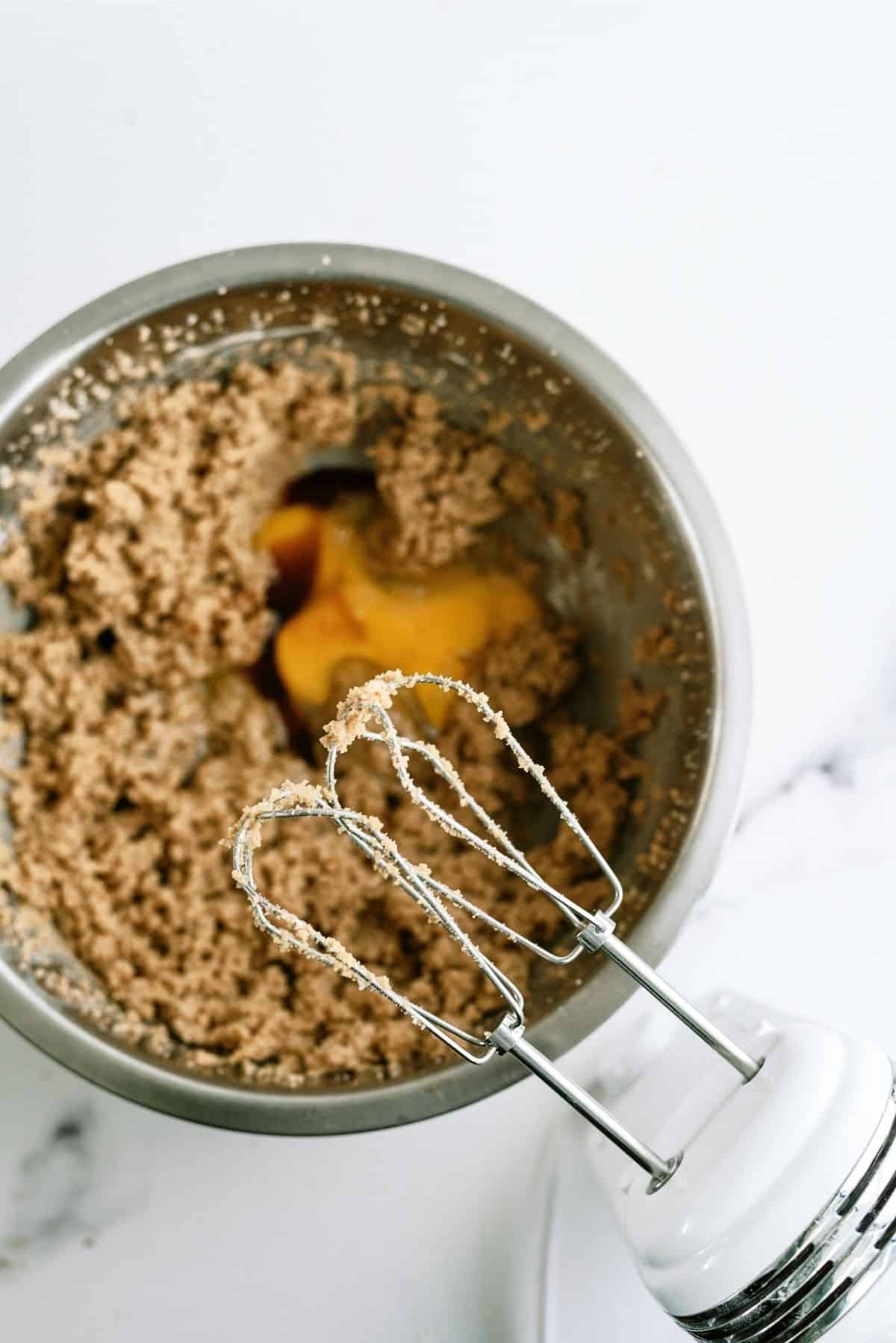 Cream it all together until it is nice and smooth, then add in the eggs and vanilla extract and then mix it all again.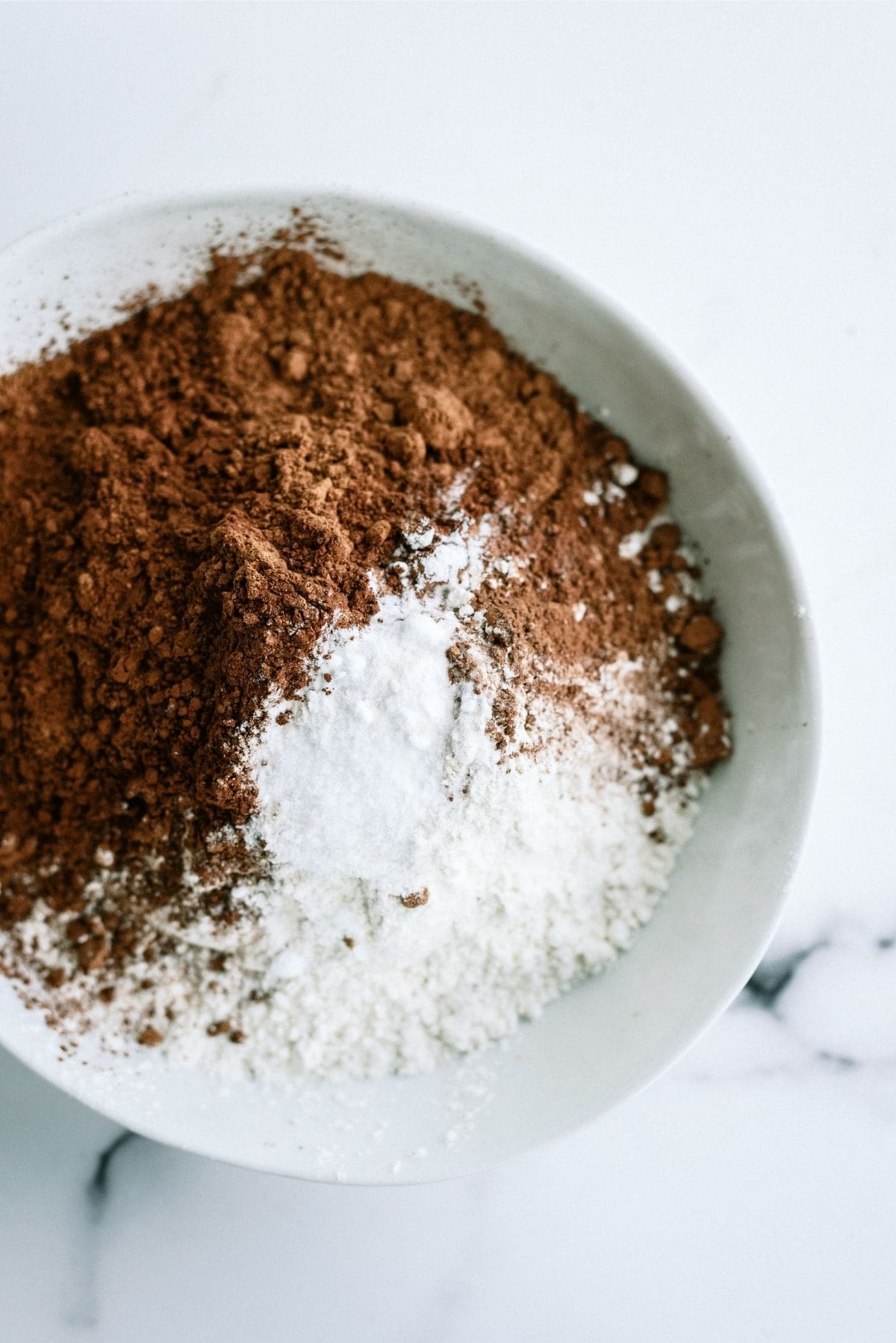 Then in another mixing bowl, add the flour, baking soda, salt, and cocoa powder into the bowl and use a whisk to mix it all together.
After all the dry ingredients have been mixed together, add in the wet ingredients and mix it all until its just incorporated. Do NOT over mix to keep the cookies soft.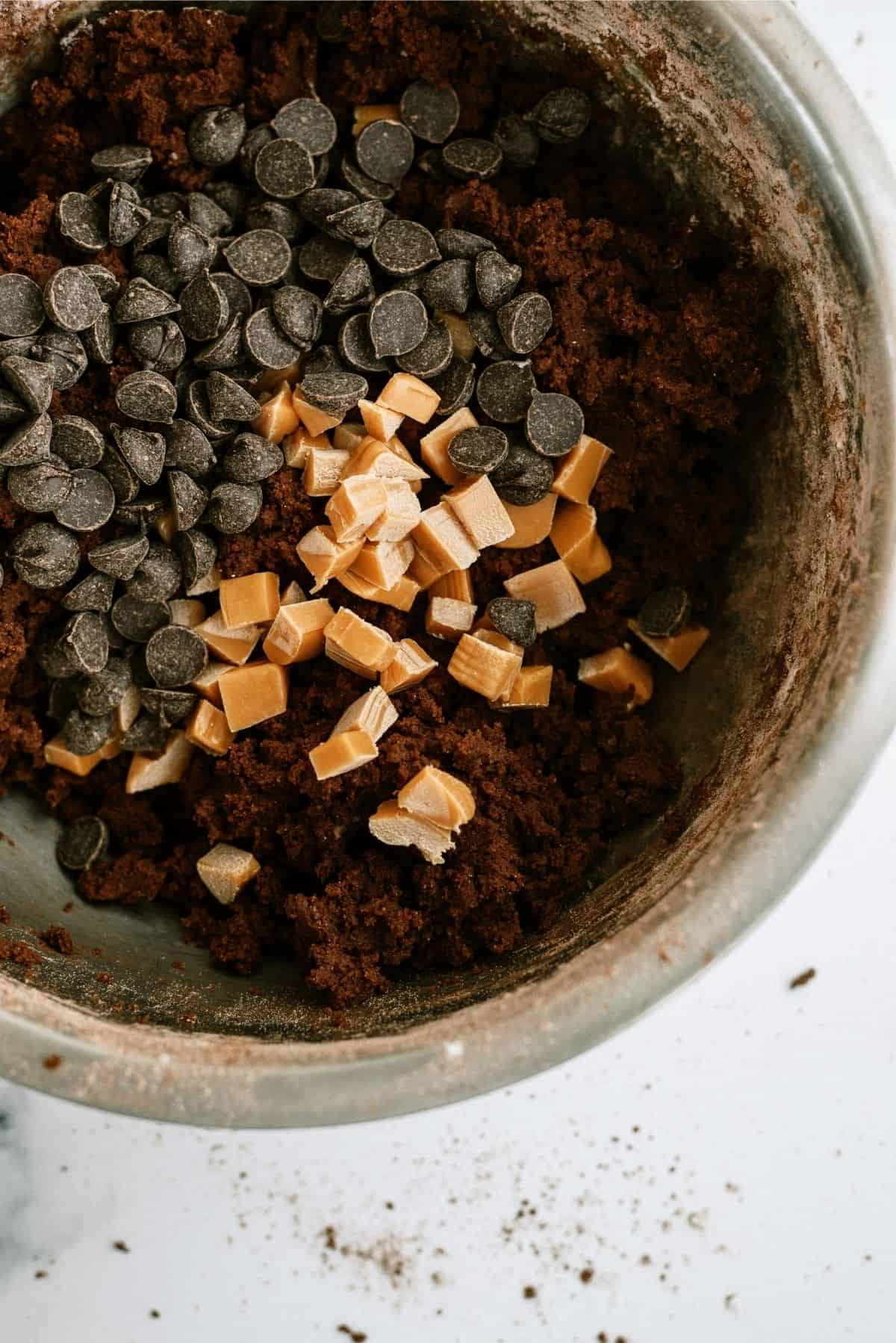 Then pour the chocolate and chopped up caramel and lightly mix them into the dough.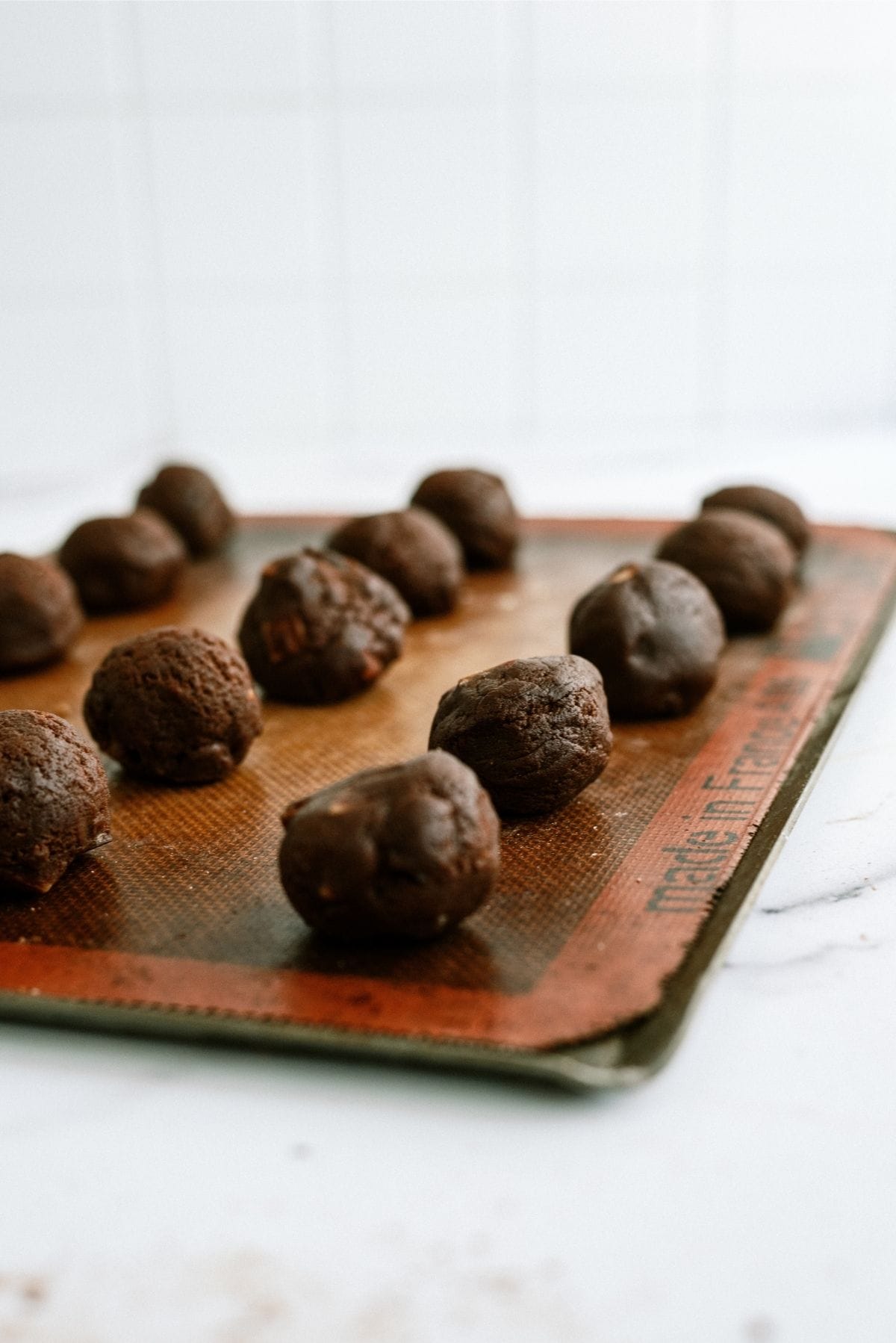 Now either using a cookie scoop or a spoon drop the dough on a greased cookie sheet or one lined with a silicone mat and bake the cookies for 8-10 minutes.
After you remove the cookies from the oven, let the cookies sit on the cookie sheet for 2-3 minutes to allow the cookies to bake a little more without the surrounding heat.
Then move the cookies to a cooling rack and let them cool down completely.
In the mean time, take out the 25 caramels, unwrap them, put them in a small sauce pan along with the heavy whipping cream.
Now turn the stoptop on medium heat and stir the caramels and cream constantly until the caramel melts and become smooth. This should take around 5-10 minutes.
Let the caramel cool for a minute and then pour it into either a piping bag or a sandwich bag and cut the corner to have as small hole to help drizzle the caramel.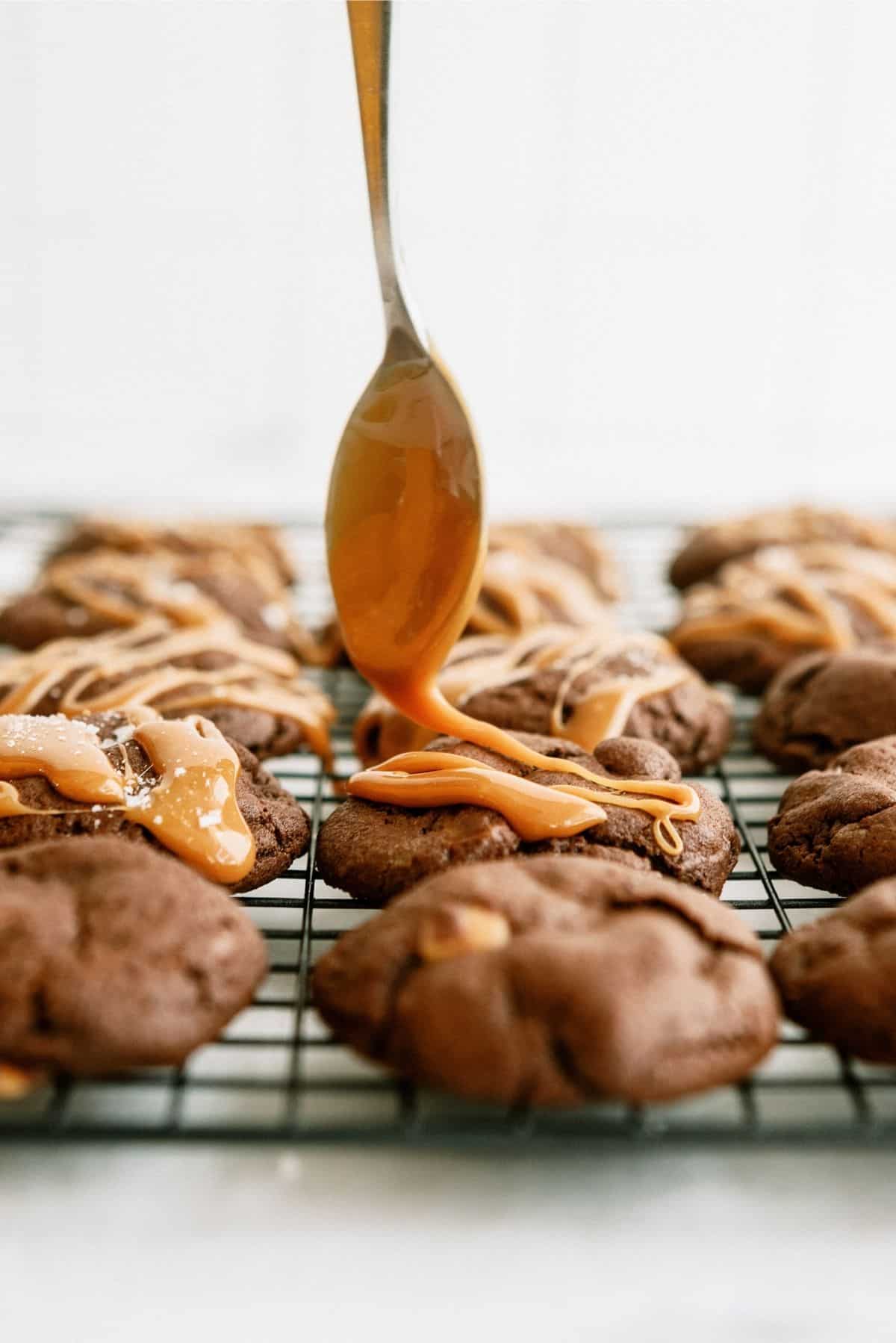 Drizzle the cookies with the caramel and then sprinkle sea salt on the cookies before the caramel sets.
Then just eat and enjoy!
Related Recipe: Make sure to try our Salted Caramel Cookie Cups!
To Make This Christmas Cookie Recipe You Will Need:
Cookie sheet
Silicone mat (THESE work great!)
Cooling rack
Piping bag or sandwich bag
Knife
Sauce pan