Cream cheese, chocolate, brownies, Hershey's...these brownies have everything I LOVE! Put it all together and you will have the most fantastic Hershey's cream cheese brownies you have ever had!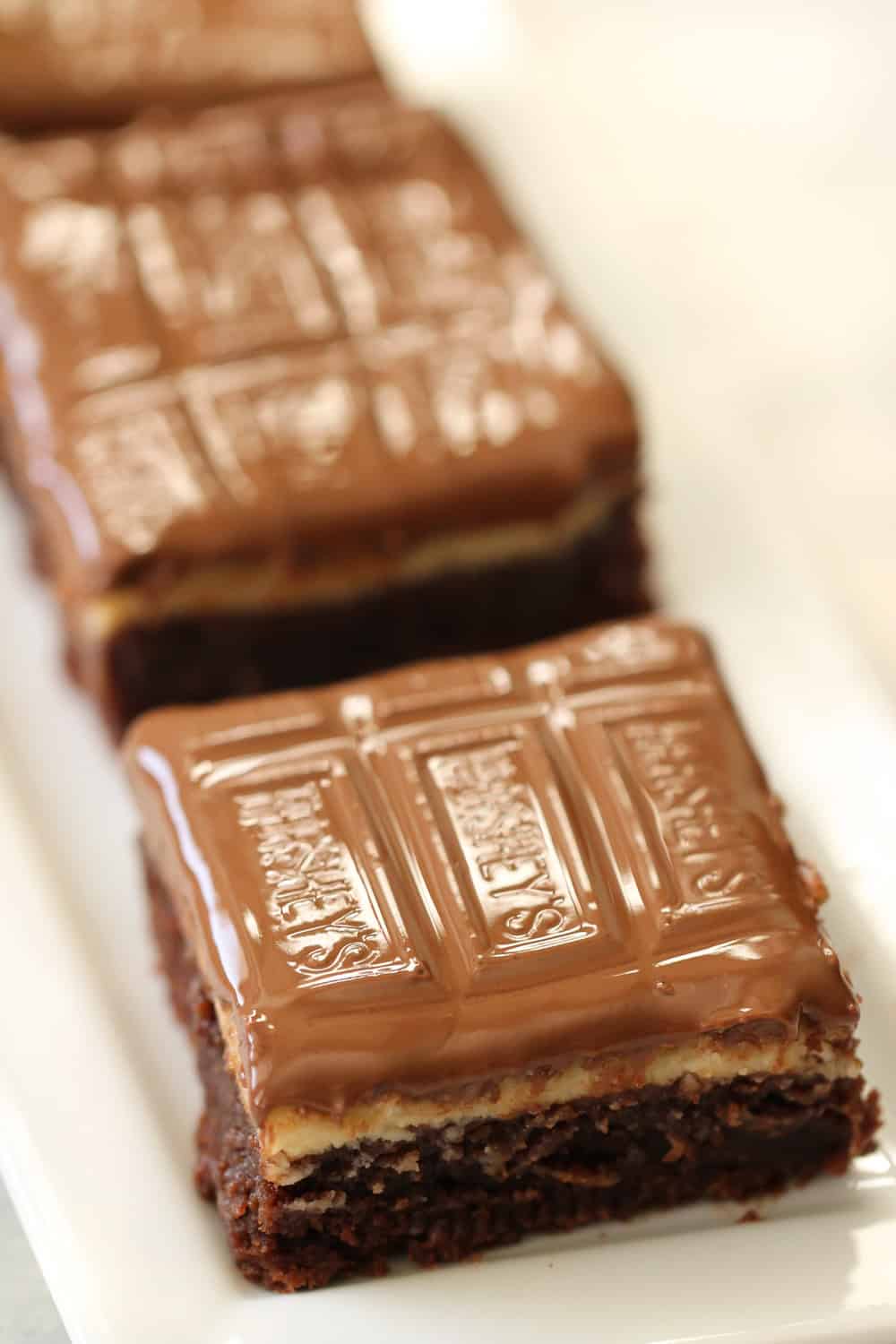 I am not sure I have ever met a brownie I didn't like. Sure I like some more than others but a homemade brownie, those are always hard to pass up. And this recipe is no different, do not make the mistake of not making these amazing cream cheese brownies with frosting. That's right, there's frosting too!
These brownies are quick and easy to make. Plus with the cream cheese swirl, these bites of heaven are worth everything you put into it! If you ask me the hardest thing to do is waiting for the chocolate frosting to set up so I can dig in. Let's be real, sometimes I just can't wait.
Our family loves all of the brownies, so much so we have a TON of brownie recipes that are just as good as the next! An all-time favorite is Mom's Famous Chocolate Marshmallow Brownies they are over the moon amazing. Then there is our Fudgy Brownies Recipe and Instant Pot Fudgy Brownies Recipe, both fudgy and gooey with all the delectable chocolate but two different ways to make them!