If you are a girl scout cookie fan, specifically a Samoa Cookie fan, you need to stop what you are doing, and make these Samoa Brownies. They are so simple and full of chocolatey, caramel, coconut goodness, you just can't resist.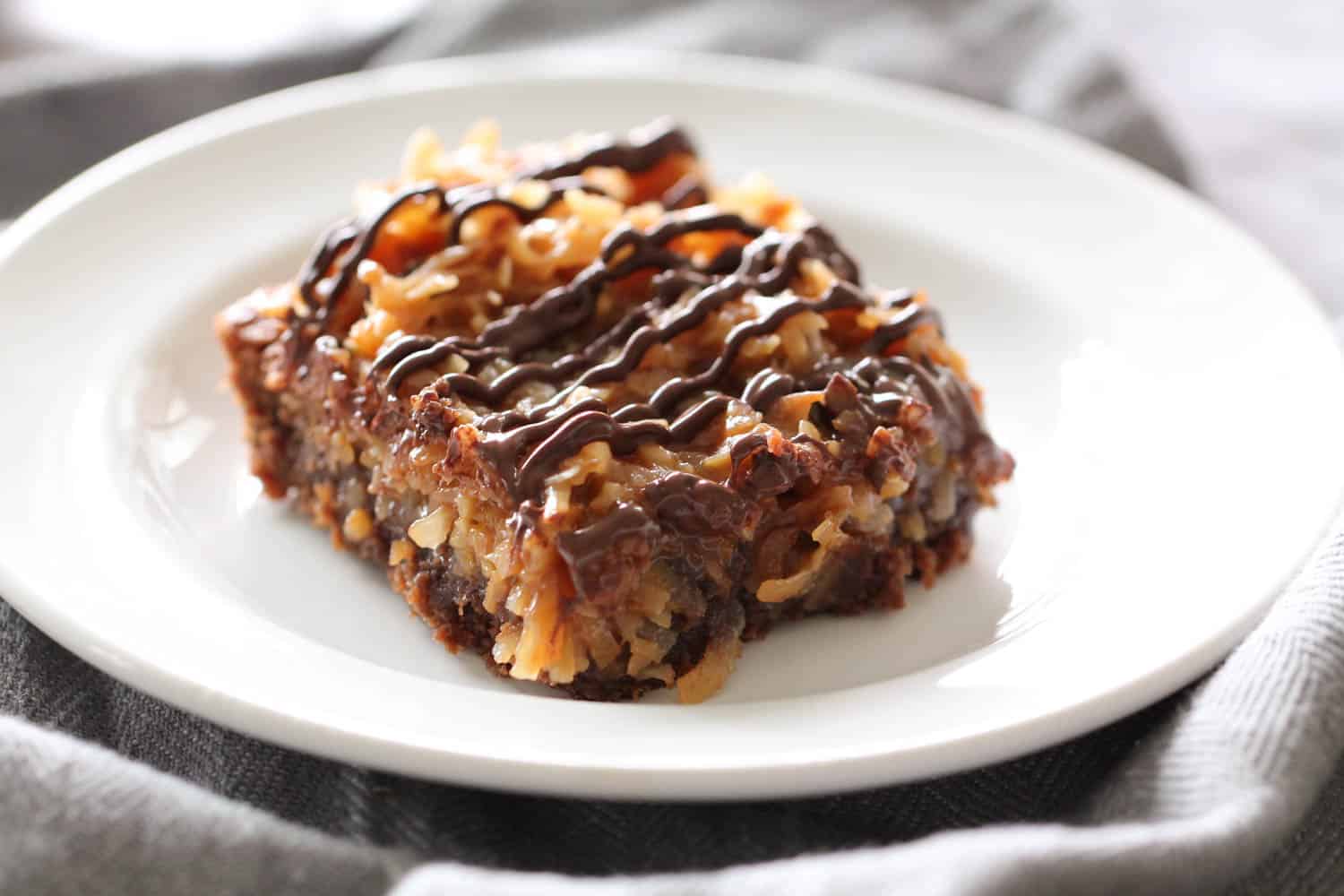 I live for Girl's Scout cookie season, just so I can get my hands on some of those beautiful, Samoa cookies.
I don't think there is any better combination that chocolate, caramel and coconut. These brownies combine all the flavors of my favorite cookie into a dessert that just might rival the actual cookie.
They are simple to make, and full of flavor. If you have to make a dessert to feed a crowd, this is definitely a good one to make.
They are also extremely rich, so it doesn't take much to feel satisfied after eating a small one. If you are a Samoa (or Coconut Dream) cookie fan, you need these beauties in your life, stat.
What size pan do I use to make this recipe?
This recipe depends on what brownie mix you use. You will most likely use an 8 x 8, 9 x 9, or 9 x 13 inch pan for this recipe, depending on what brownie mix you use.
For this recipe, you will want to make the brownies, according to the box directions, then follow the rest of the recipe as directed.