Texas Sheet Cake is a tried-and-true recipe that has stood the test of time - put it in cupcake form and it is bite-sized perfection. The fudgy frosting is poured over the hot cupcakes to make the ultimate dessert.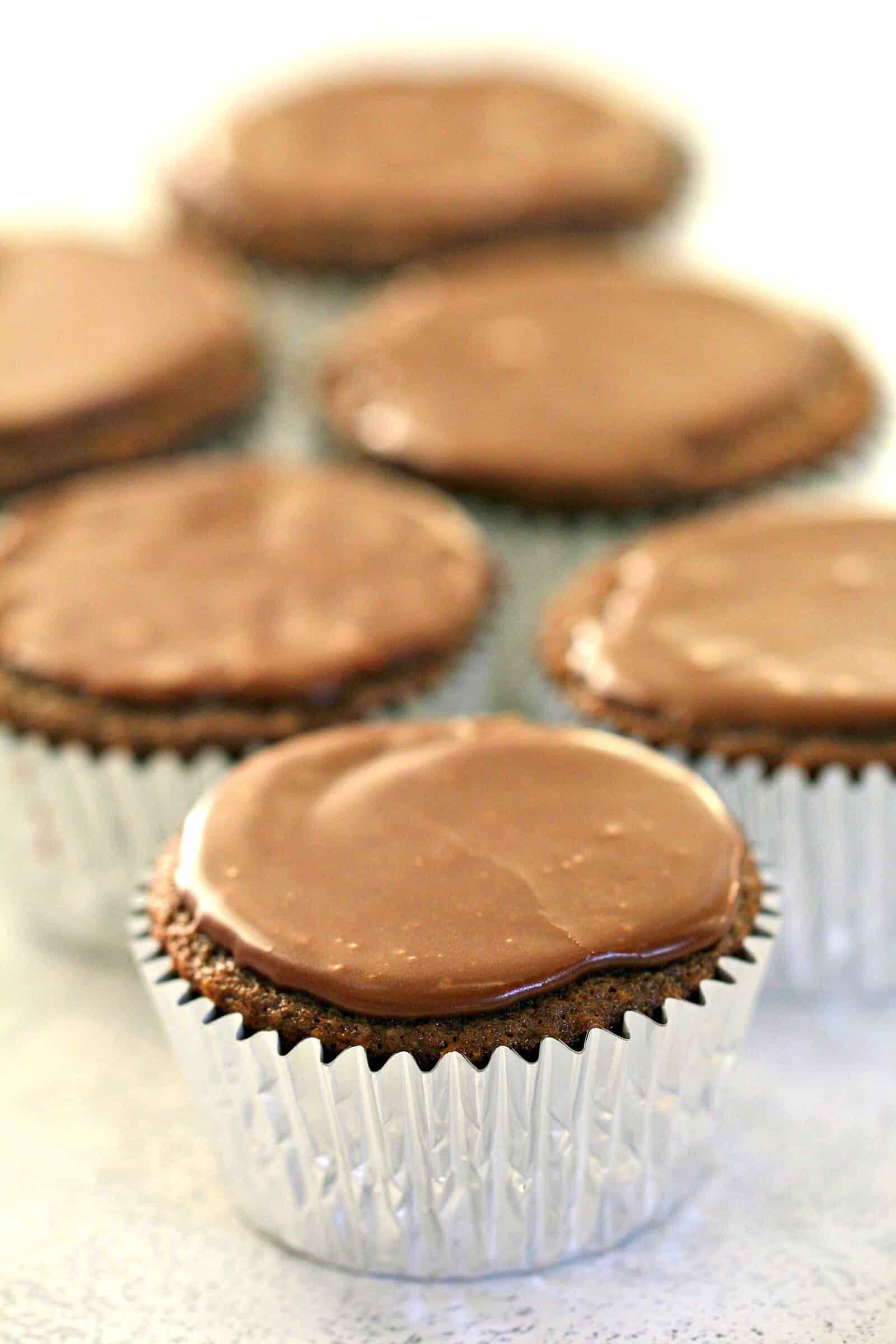 Our Grandma's Texas Sheet Cake is one of my favorite desserts – what's not to love about a tried-and-true chocolate recipe that has stood the test of time?! I have always wondered why they call it Texas Sheet Cake.
I've heard that the recipe originated in Texas in the 1950's and I have also heard that it's called that because the cake is so huge and perfect for feeding a crowd the size of Texas. Regardless of the name, it's delicious!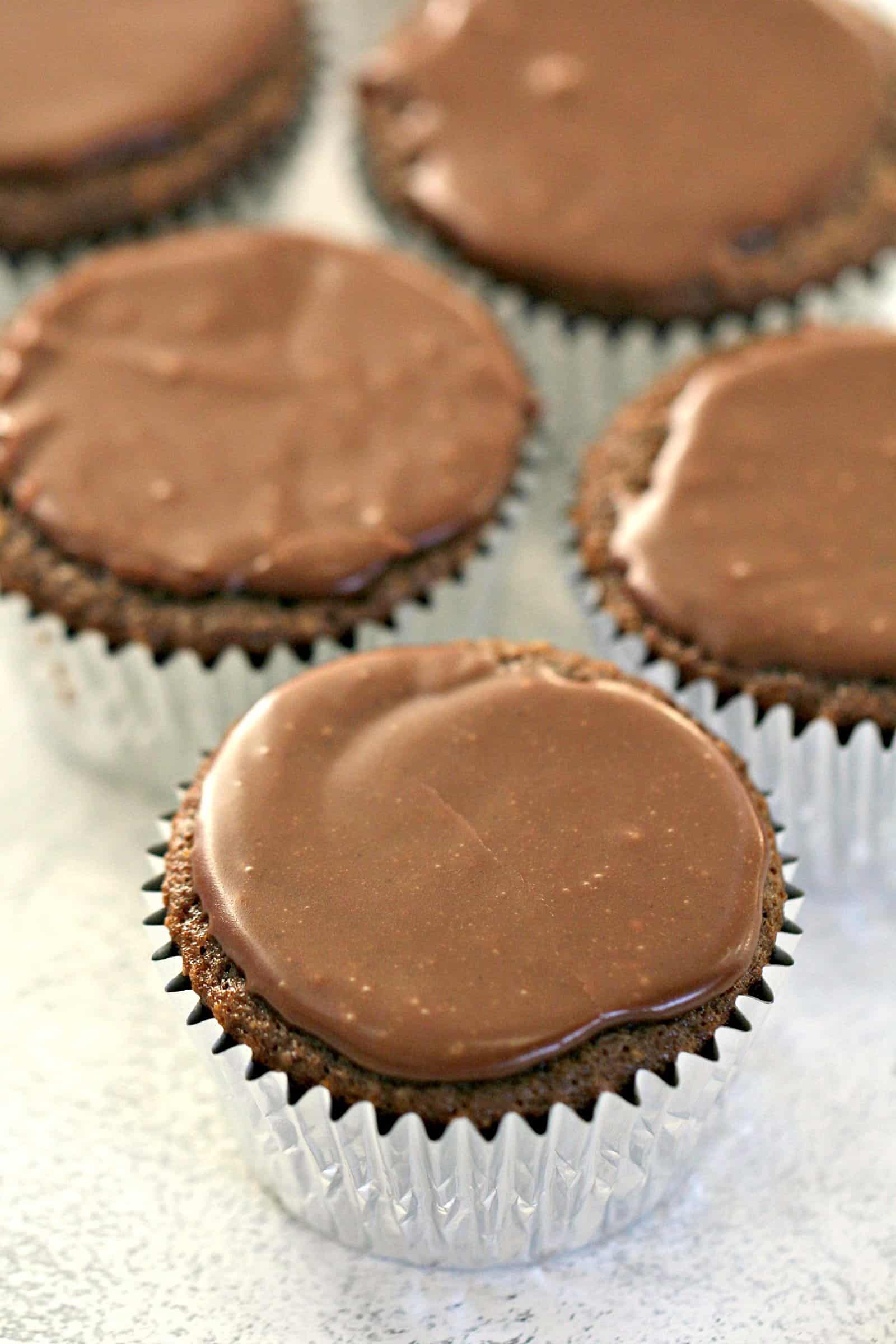 My grandma would sometimes top her Texas Sheet Cake with nuts, but always made sure to leave part of the cake nut-free for the kids. If you want, you could top these cupcakes with chopped nuts and it would be delicious!
The fudge frosting on these cupcakes are what make the cupcakes. The frosting is different than your regular frosting because you don't need to pipe or spread it on, but instead you mix it all together and pour it over the hot cupcakes.
As the cupcakes cool, the frosting will set and stay in place. I wouldn't recommend making these cupcakes without this frosting!
I wondered if it would be possible to make Texas Sheet Cake in cupcake form . . . and surprise! It worked!! I love how moist and fudgy Texas Sheet Cake is and it was perfect in cupcake form – just like an individual serving of Texas Sheet Cake should be.
Related Recipe: Try our Texas Turtle Sheet Cake!