This Quick Homemade Breadsticks Recipe only takes 35 minutes! They are so easy and go perfect with soups, pastas, and salads!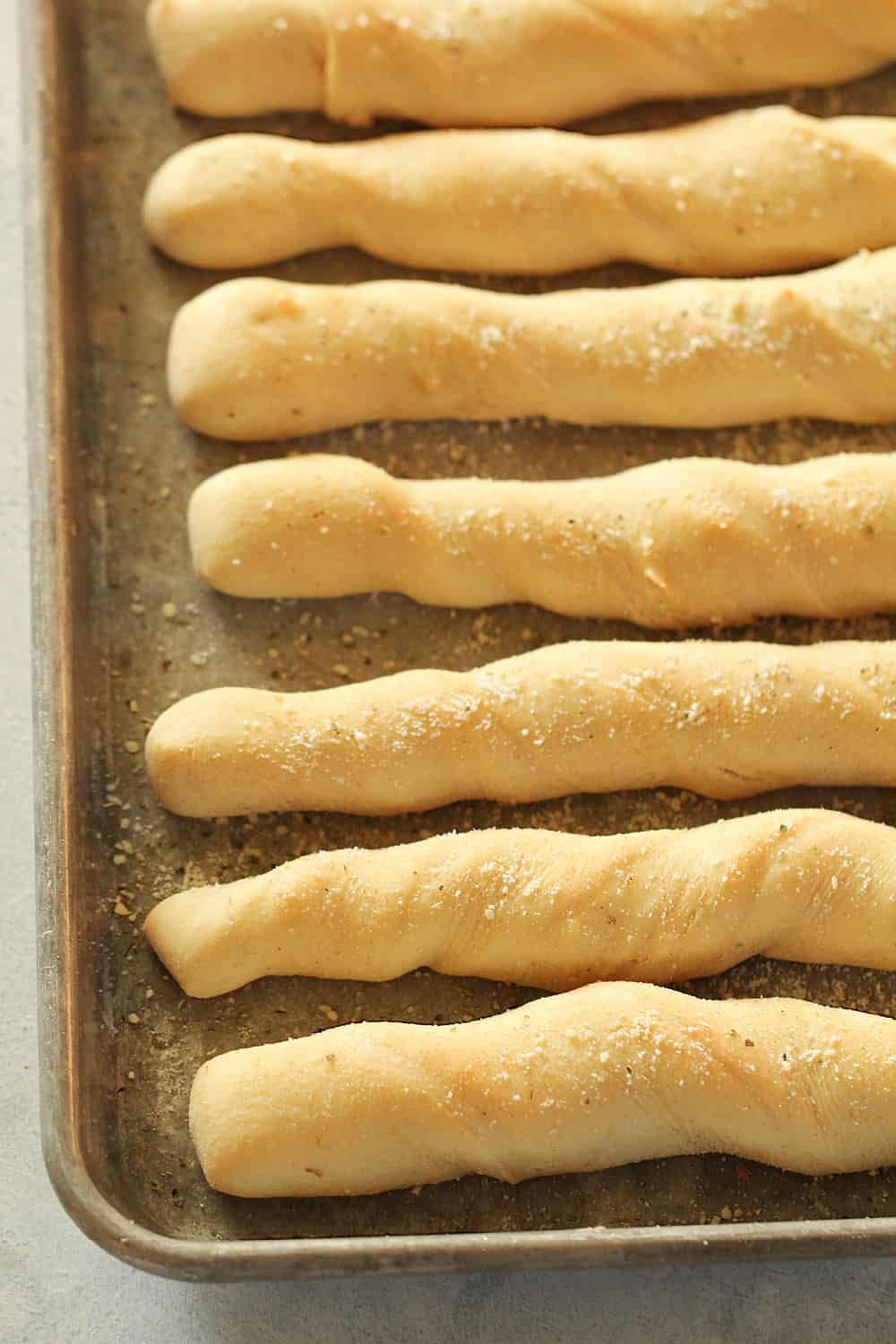 It's that time of year we like to call soup season! Nothing goes better with soup than these Quick Homemade Breadsticks! They are really so easy to make, and the best part is they only take 35 minutes start to finish!
They also taste pretty amazing with some of our favorite pasta dishes. Like our Creamy Parmesan Pasta, this Sun-Dried Tomato Fettuccine Recipe and this One Pot Creamy Spaghetti and Sausage Recipe is a must try!
Simple Ingredients you'll need to make these Quick Homemade Breadsticks:
1 cup warm water*
2 1/2 teaspoons yeast
3 Tablespoons brown sugar
1 teaspoon salt
1/4 cup vegetable oil (or canola oil)
3 cups all-purpose flour (start with 2 1/2 cups and add more as needed)
2 Tablespoons butter, melted
garlic salt, optional topping
powdered Parmesan cheese, optional topping
Italian seasoning, optional topping
How to make our Quick Homemade Breadsticks:
In a large mixing bowl or the bowl of a stand mixer, mix together warm water, yeast, sugar, and salt until sugar has dissolved.
Add in oil and flour and mix until a smooth dough forms and it's no longer sticky.
Roll out into a 10×12″ rectangle.
Cut into strips about 3/4″ – 1″ wide.
Twist each strip once or twice and lay out on a greased baking sheet (I sprayed mine with non-stick cooking spray).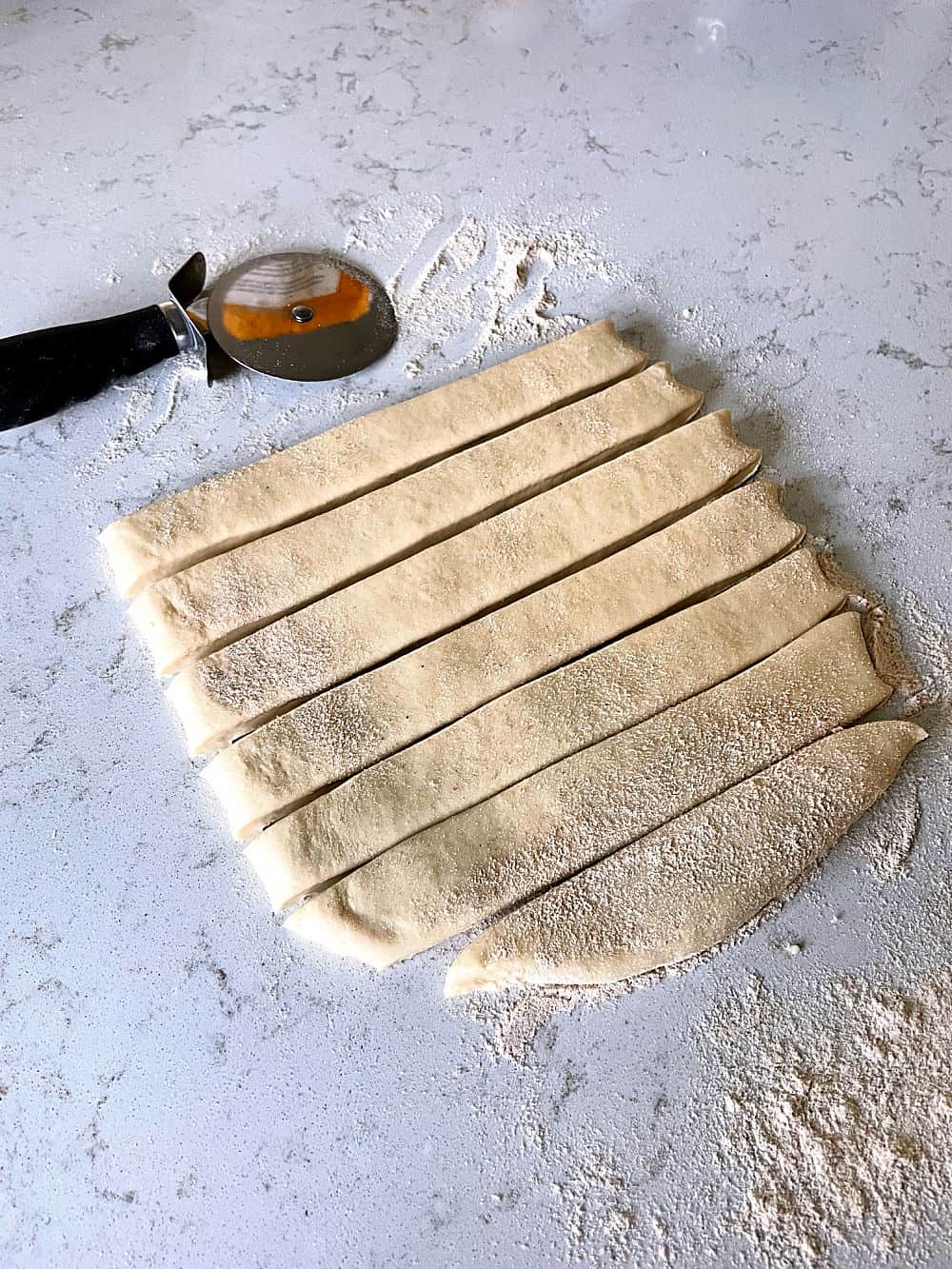 Let breadsticks rise for 20 minutes (longer if you can, but at least 20 minutes).Bake at 375 degrees for 10-15 minutes.
When the breadsticks come out of the oven, brush breadsticks with melted butter and sprinkle with garlic salt, Parmesan cheese and Italian seasoning.