These oatmeal creme pies are so easy to make and taste even better than the Little Debbie version! These cookies are perfect to make for an after school snack. Your kids will thank you!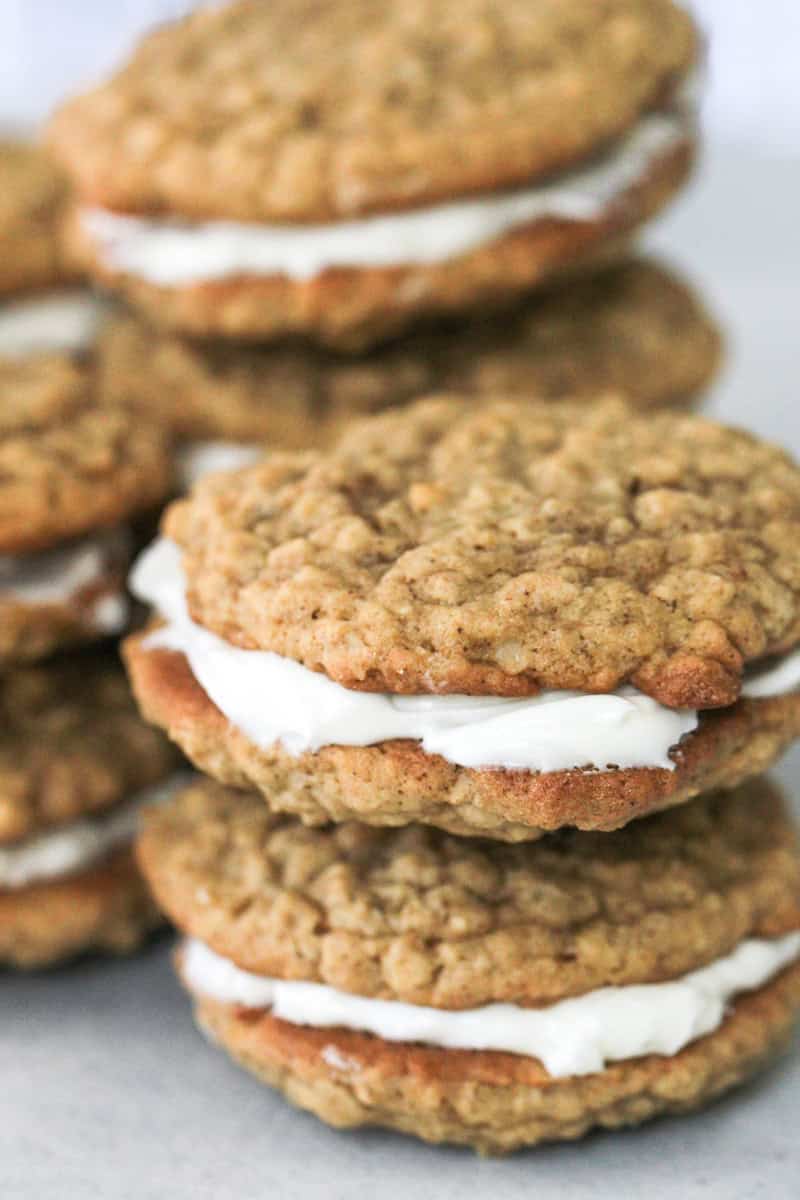 Back to school is always my favorite time of year and these Oatmeal Creme Pies make the perfect after school snack!
I'm definitely someone who thrives on a schedule, and while I love summer and all the fun that it brings, I'm always excited to get back into our normal routine. Mostly our normal routine of sleeping!
Growing up, our mom would have an after school snack ready for us when we got home every single day. Sometimes she'd bake cookies and sometimes it would just be some fruit. On days when we were really lucky she'd have our favorite Little Debbie Oatmeal Creme Pies!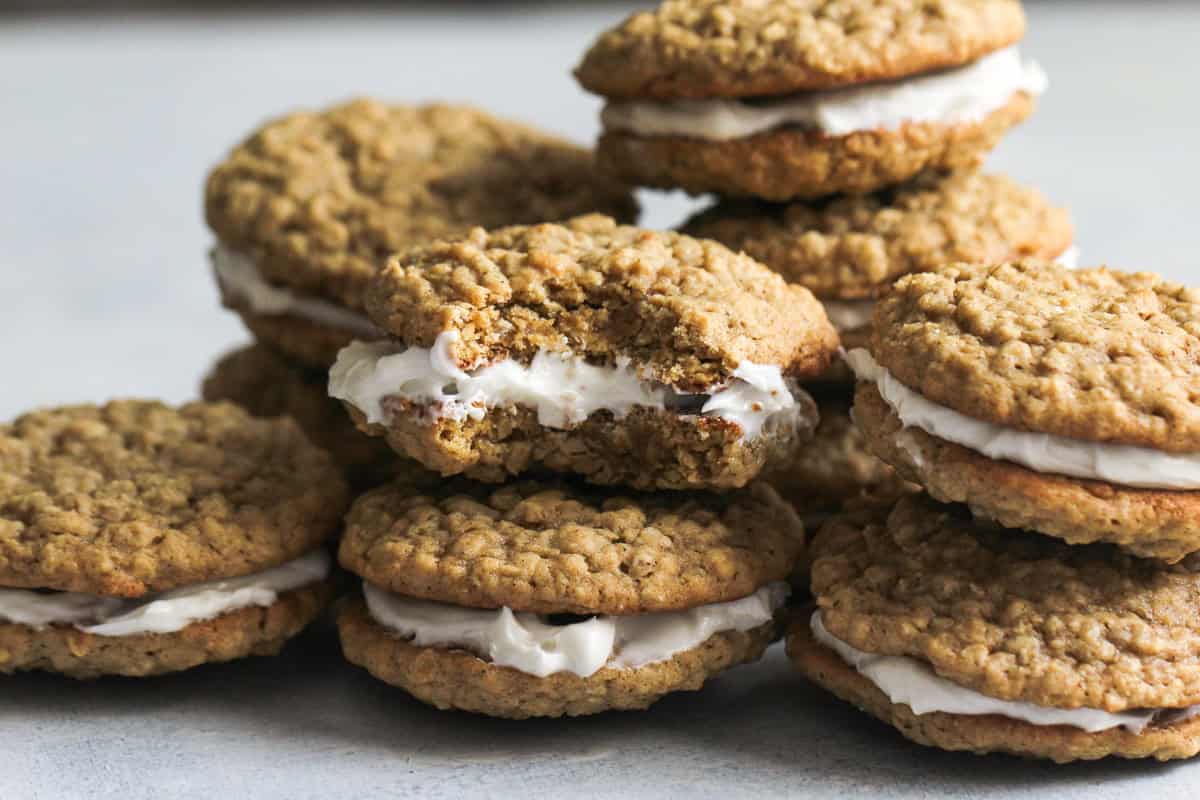 It's a tradition I always knew I wanted to carry on when I became a mom! I decided to try making my own Oatmeal Creme Pies from home! They were so much easier than I thought and I might even say they are BETTER than Little Debbie!