If soft, tasty, decadent cookies are your thing, then making these cookies and cream cookies are a must! The only problem you'll have will be stopping yourself from eating them all!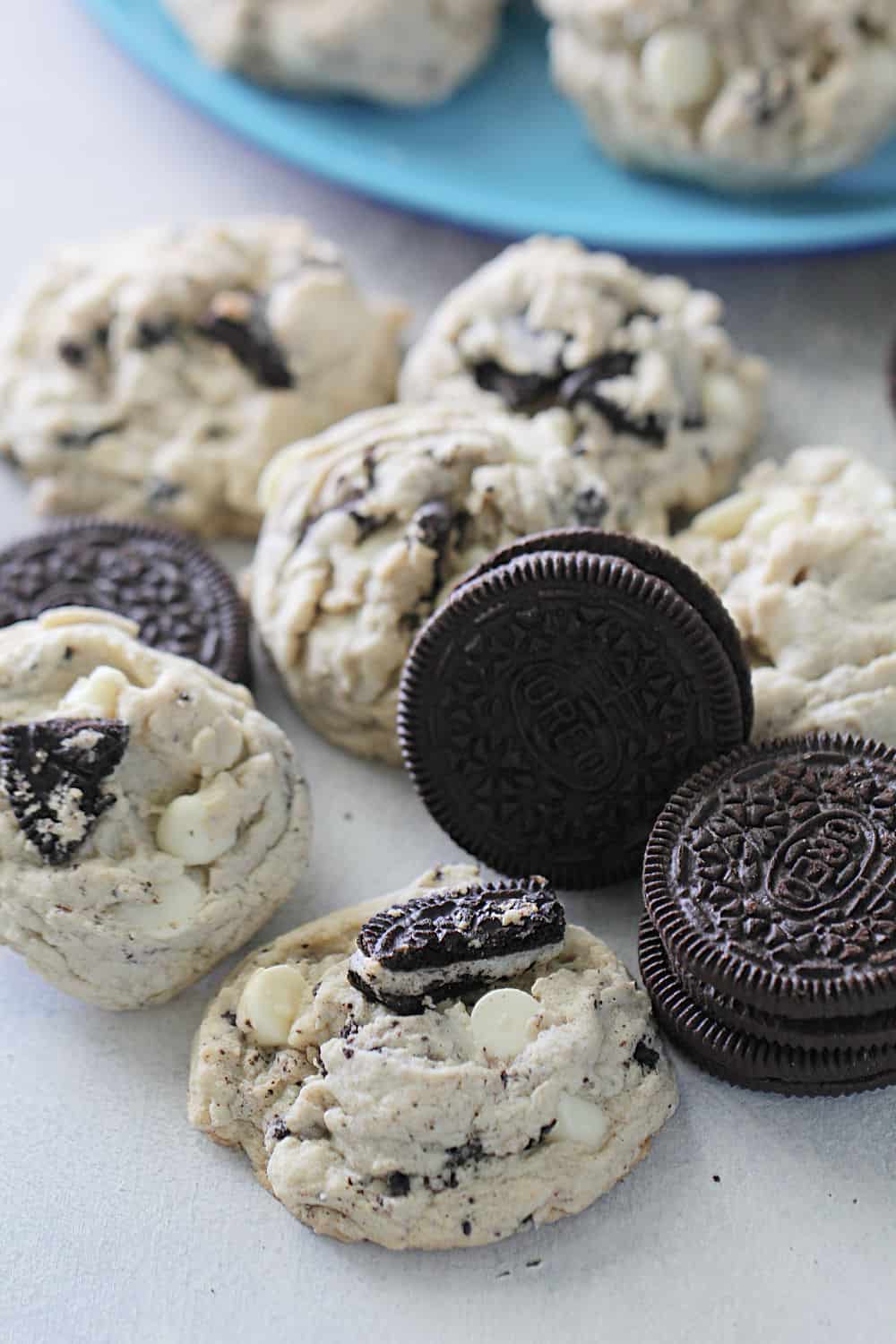 Anything cookies and cream is my favorite! Cookies and with oreo cookies in the dough, well that's just heaven on earth. Just another reason this recipe using oreo cookies needs to go on your MUST make list.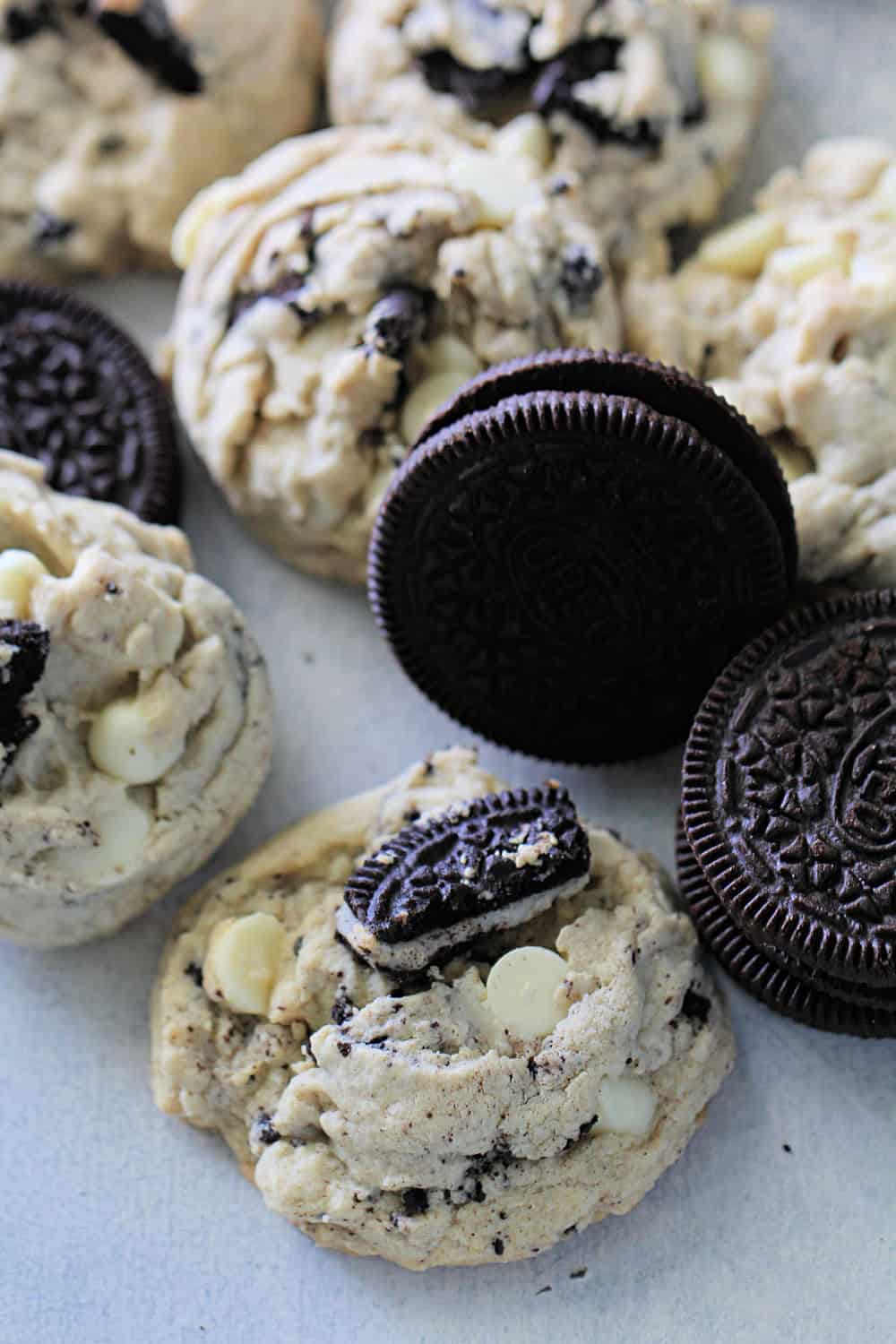 If you have looked for cookies and cream cookies on Pinterest, you will find ours to be the top one! That's because everyone loves these cookies and cream cookies with pudding mix in it. Trying to be modest, but, if Pinterest thinks these cookies are awesome, who are we to deny it?
While this cookies and cream recipe is fantastic, it is not our only amazing cookie recipe using pudding. You need to make sure you take a look at our butterscotch chocolate chip pudding cookies, peanut butter cup pudding cookies, and of course our chocolate chip pudding cookies.
EVERYTHING YOU NEED TO MAKE THE BEST COOKIES AND CREAM COOKES
KITCHEN TOOLS:
Whisk
Spatula
Large mixing bowl
Medium mixing bowl
Cookie sheet(s)
Non-stick cooking spray
Hand or stand mixer (THIS hand mixer is wonderful)
Spoon (or you can use THIS cookie scoop for uniform sized cookies)
The cookie scoop is a good addition to your kitchen as it can help you make cookies the same size. This allows the cookies to bake evenly rather than having some overbaked and some underbaked.