Our magic pumpkin bars are some of the best bars you can make this fall. They are filled with all of the pumpkin, caramel, and chocolate flavors!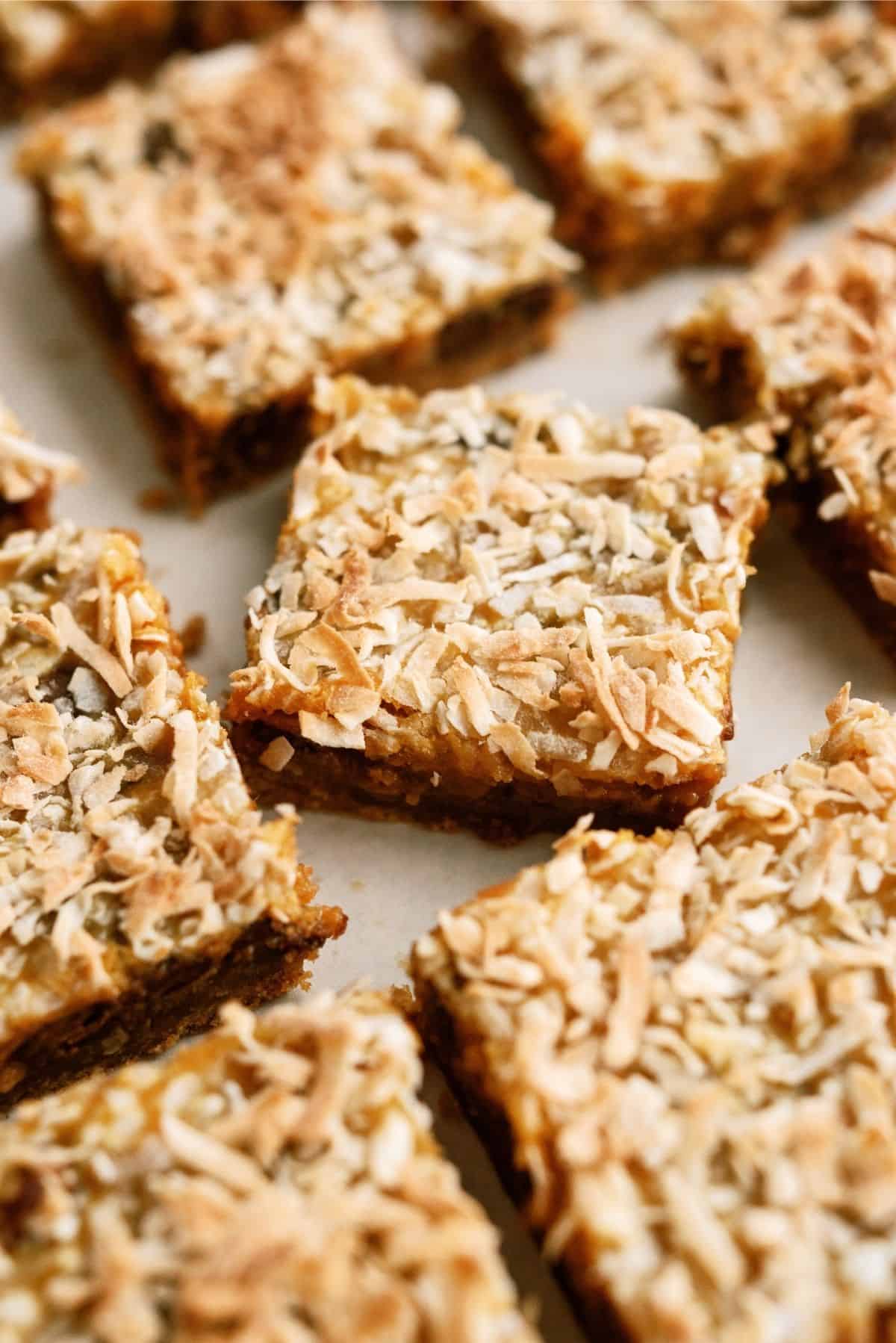 If you are looking for an easy pumpkin recipe, these magic pumpkin bars need to be the next recipe you make. You will be asked for this recipe so make sure you save it!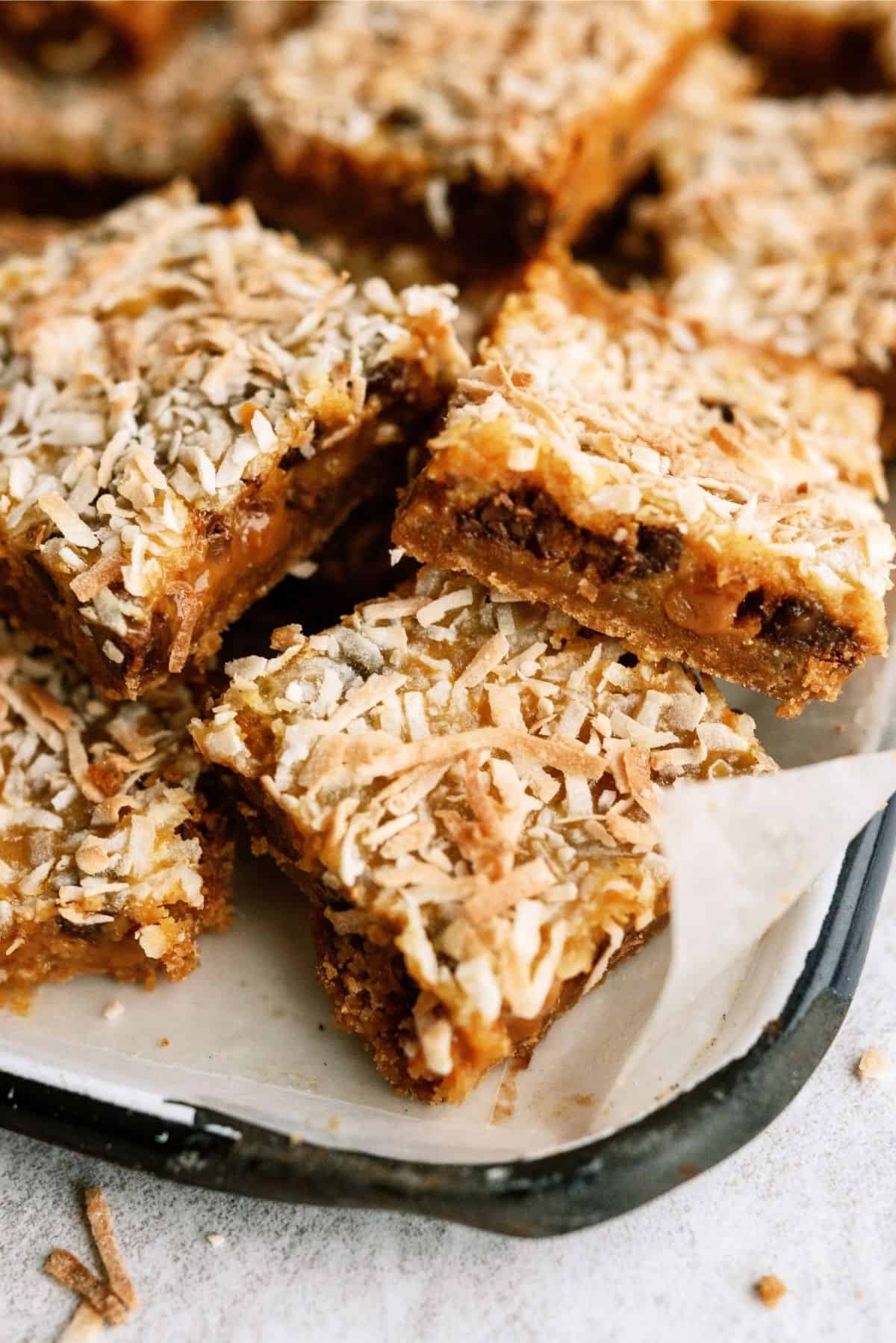 You can make it up the day before you need it and it will still be amazing the next day. The flavors are amazing when the ingredients melt together for this bar recipe. So letting it sit can even bring out the flavors even more.
These magic cookie bars bring the pumpkin, caramel, chocolate, and coconut flavors together and make it all work together perfectly.
Pumpkin bars are a wonderful holiday dessert, and if you need more pumpkin recipes make sure to give our pumpkin sheet cake, pumpkin spice muffins, and white chocolate cheesecake pumpkin cookies a try for the next time you need to bring to an event or need a delicious dessert for after dinner.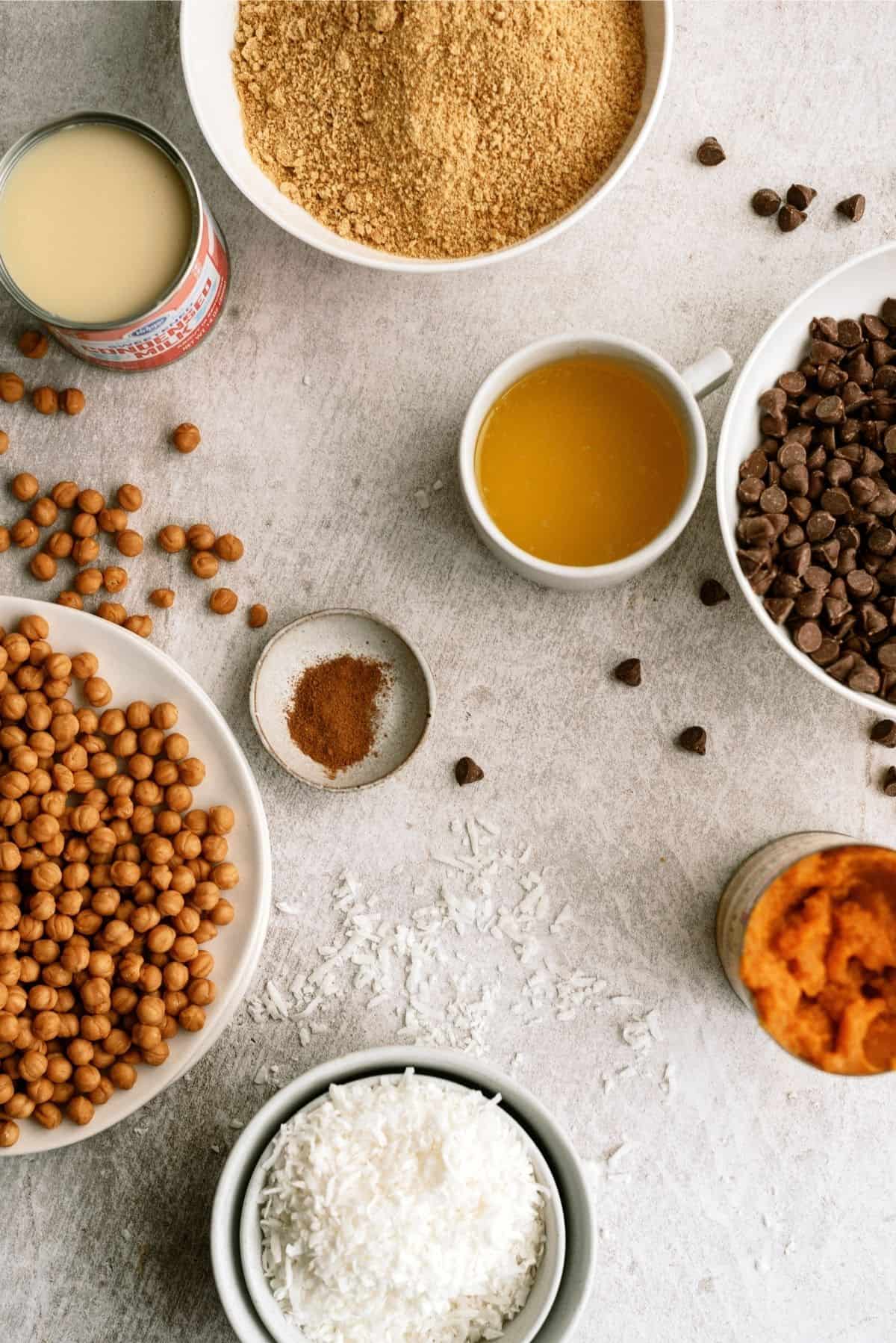 Ingredients You'll Need For Our Magic Pumpkin Bars:
Graham cracker crumbs
Melted butter
Kraft caramel bits
Milk chocolate chips
Sweetened condensed milk
Pumpkin puree
Pumpkin pie spice
Sweetened shredded coconut
How To Make Our Magic Pumpkin Bars Recipe:
Begin by preheating the oven to 350 degrees and get out your 9×13 inch pan and spray it with nonstick cooking spray.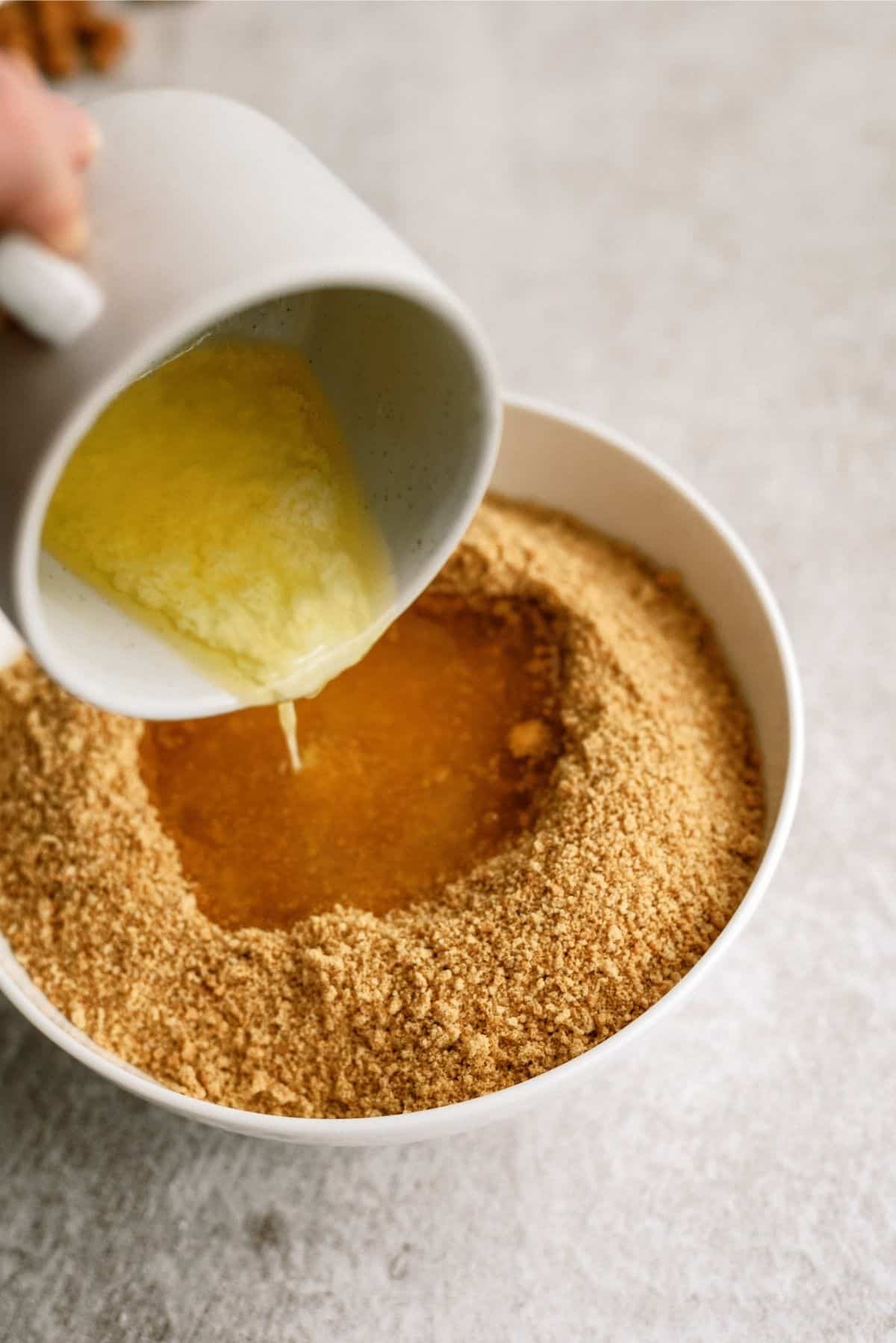 Then in a medium-sized mixing bowl, combine together the graham cracker crumbs, and melted butter.
Using a fork press it all together to get all of the crumbs covered in butter then pour it into the bottom of the prepared pan and press it down throughout the pan to form the crust.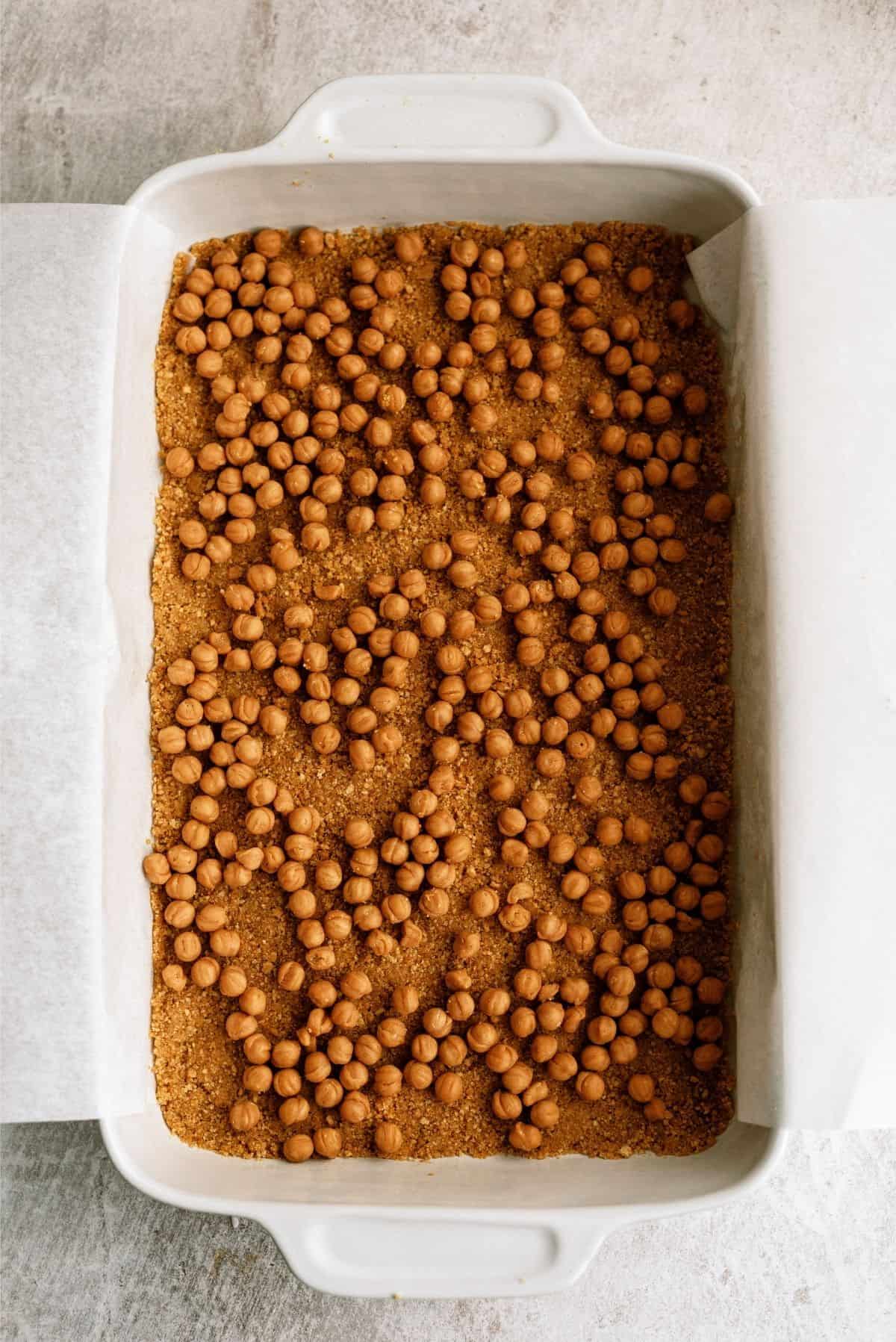 Once the crust is set, sprinkle the caramel bits over the graham cracker crust.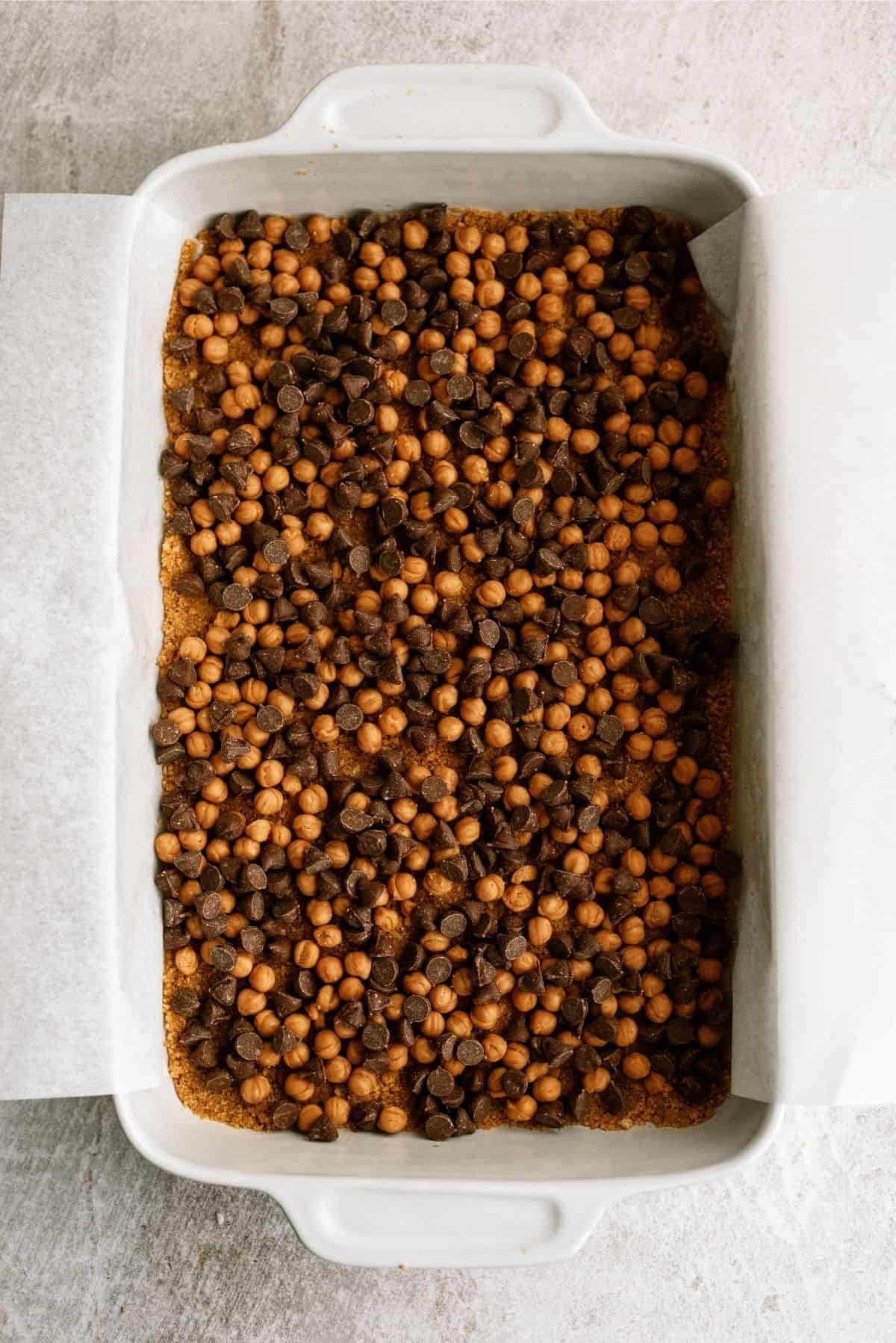 Now do the same with the chocolate chips over top of the caramel bits.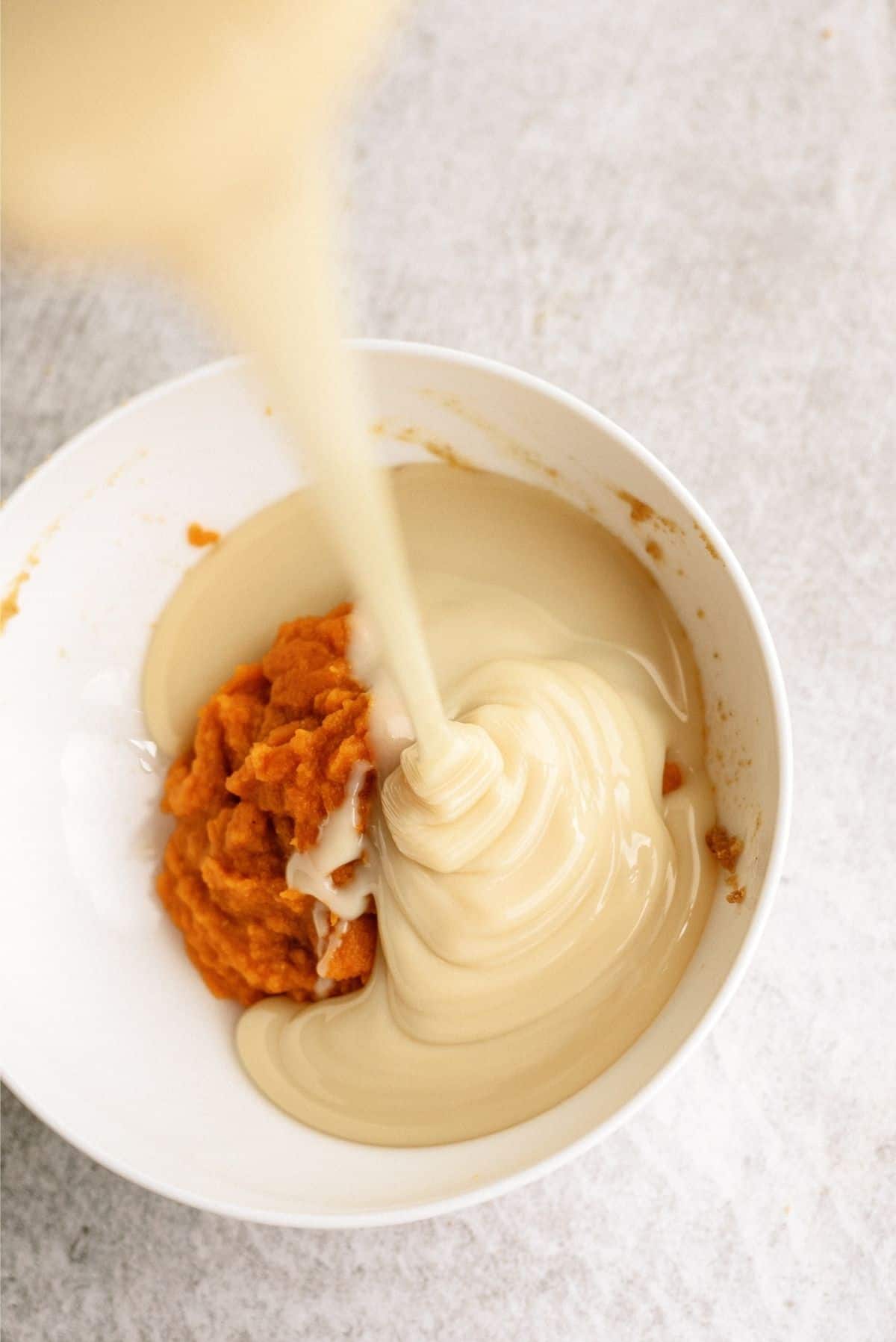 In a small mixing bowl, combine together the sweetened condensed milk, pumpkin puree, and the pumpkin by spice, mixing it all together until it is well combined.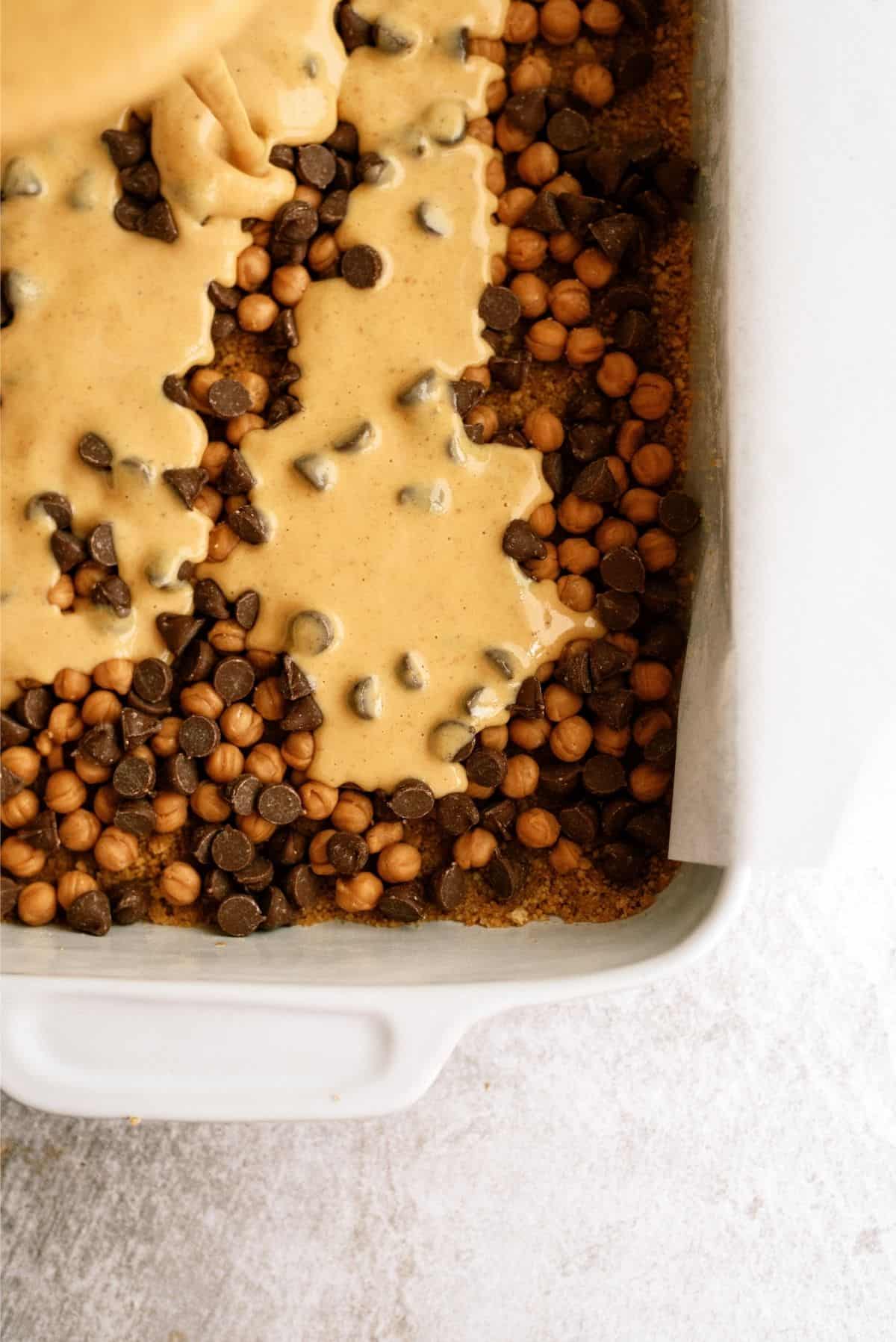 Next, you will need to pour the pumpkin mixture over the layers of chocolate and caramel in the pan, trying to spread it out evenly.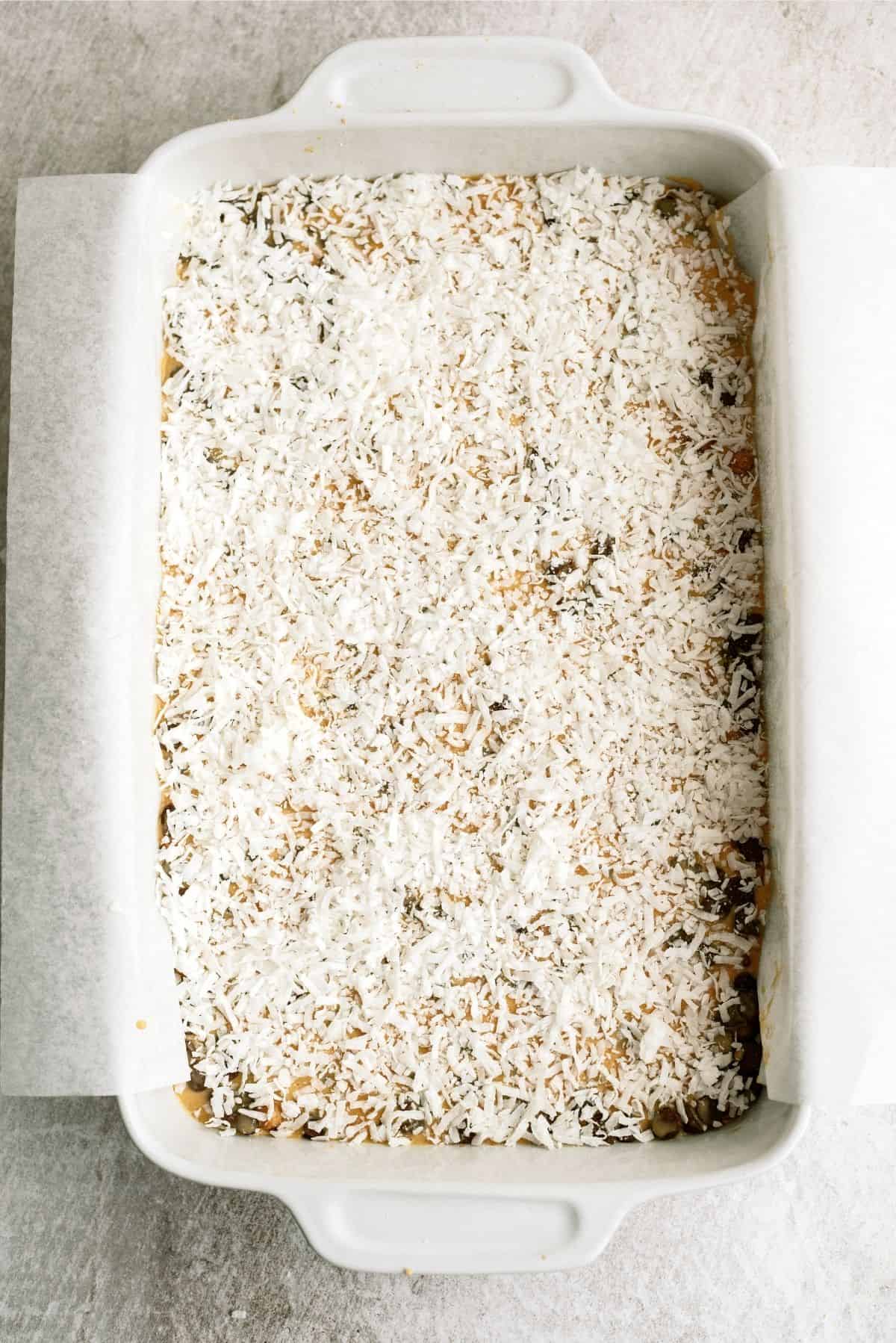 Once the pumpkin layer has been spread out, sprinkle the sweetened coconut evenly over top of the pumpkin layer.
Then place the baking pan in the oven for 35-45 minutes and let it bake until the sides are slightly brown and the middle has set up.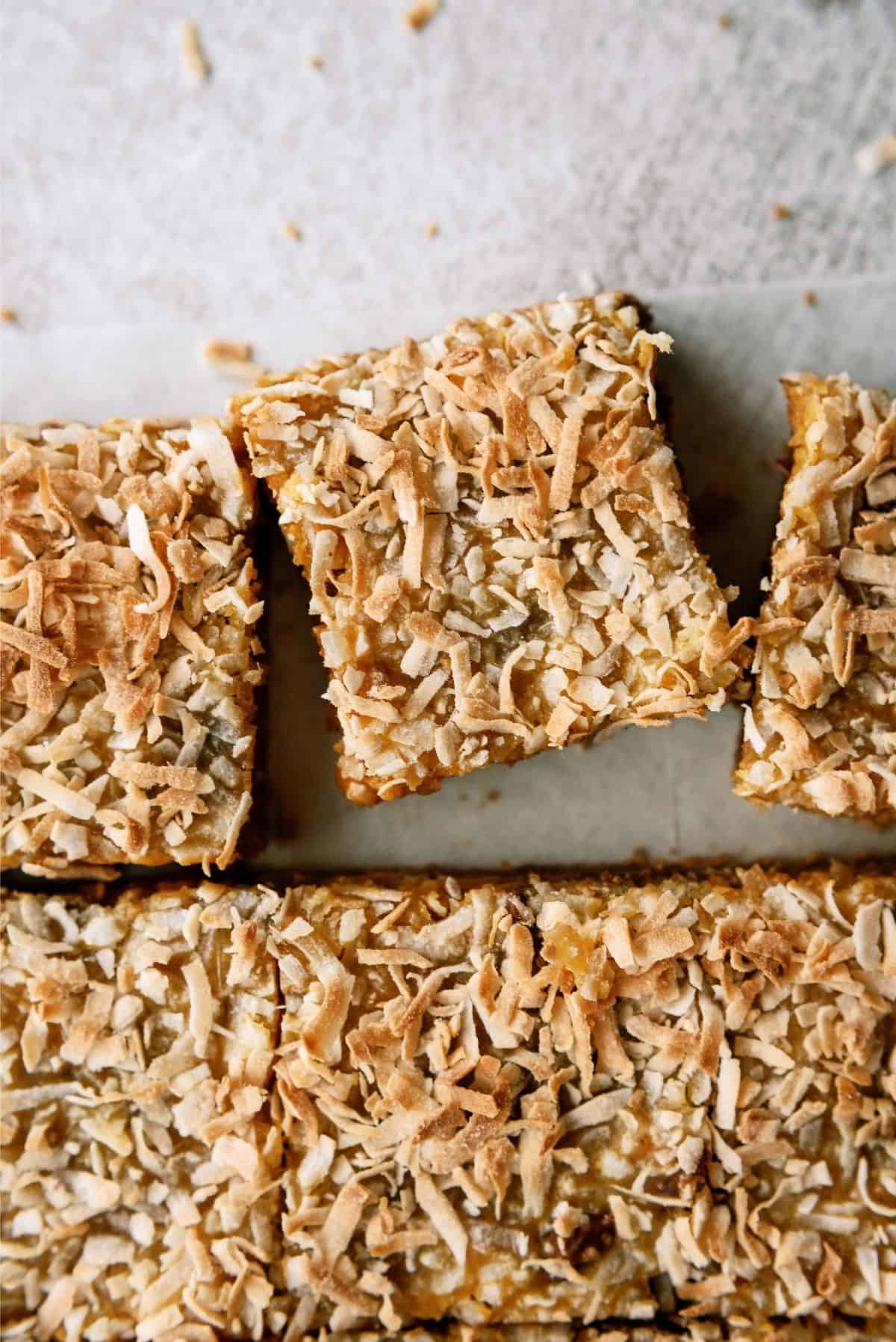 Lastly, remove it from the oven and let it cool down to allow the bars to set. Then cut, serve and enjoy these amazing holiday bars!
To Make This Fun Fall Dessert Recipe You Will Need:
9×13 inch pan
Medium mixing bowl
Small mixing bowl
Nonstick cooking spray (THIS is one of our favorites to use!)