These No Bake S'mores Bars only have 5 ingredients and can be made in just a few minutes! These chewy bars are made with Golden Grahams cereal, milk chocolate chips, mini marshmallows, butter and vanilla extract.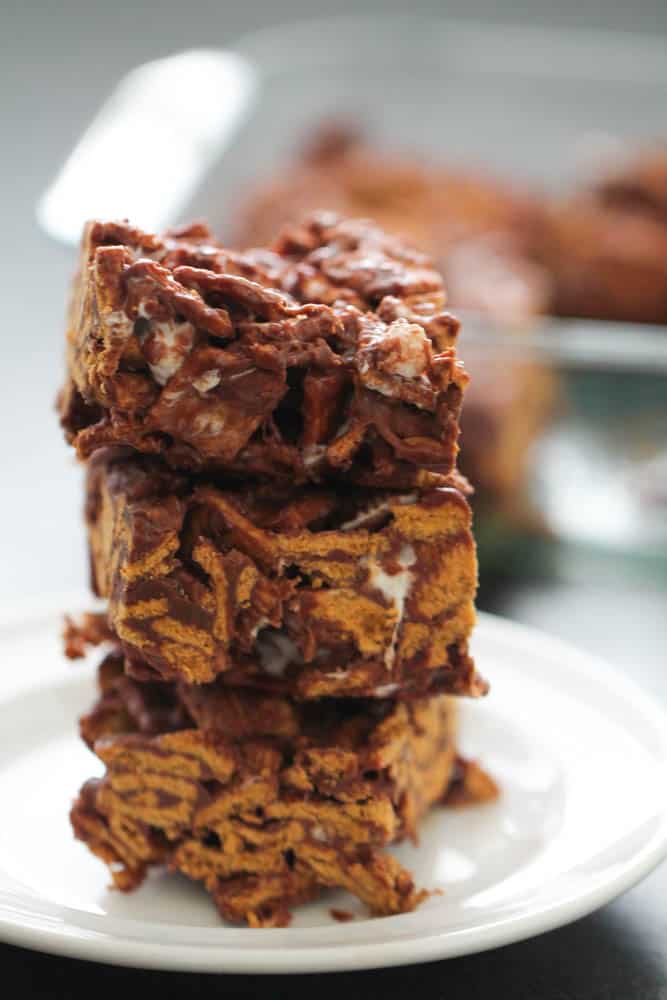 These No Bake S'mores Bars are the perfect recipe to make when you're wanting a s'more but don't want to deal with the hassle of a campfire!
I love making s'mores over the campfire, but every once and a while I crave that sweet graham cracker, toasted marshmallow and melted chocolate flavor.
These bars are great to make any time of year and are always a hit at parties and potlucks.
Can No Bake S'mores Bars be made ahead of time?
These Easy No Bake S'mores Bars are the perfect dessert to be made ahead of time. Store in an airtight container at room temperature for 2-3 days.
How To Make No Bake S'mores Bars:
These No Bake S'mores Bars are one of our favorite desserts to make. These bars are so easy to make that even my 8-year-old can make them!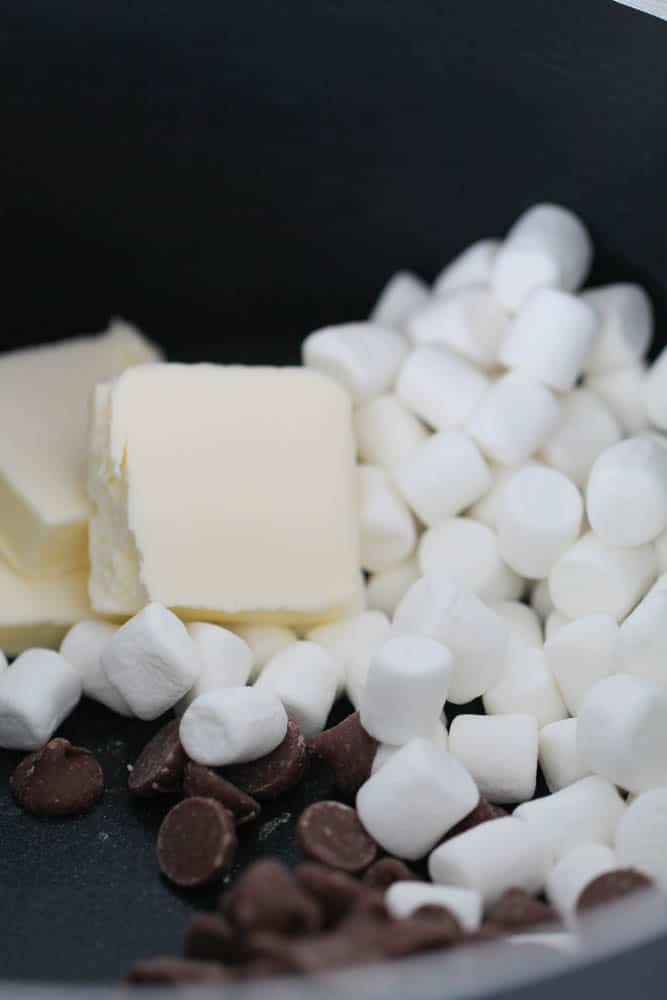 Combine mini marshmallows, chocolate chips and butter in a saucepan over medium heat. You will end up mixing 4 cups of cereal in this saucepan, so be sure to use a pan that is big enough for that.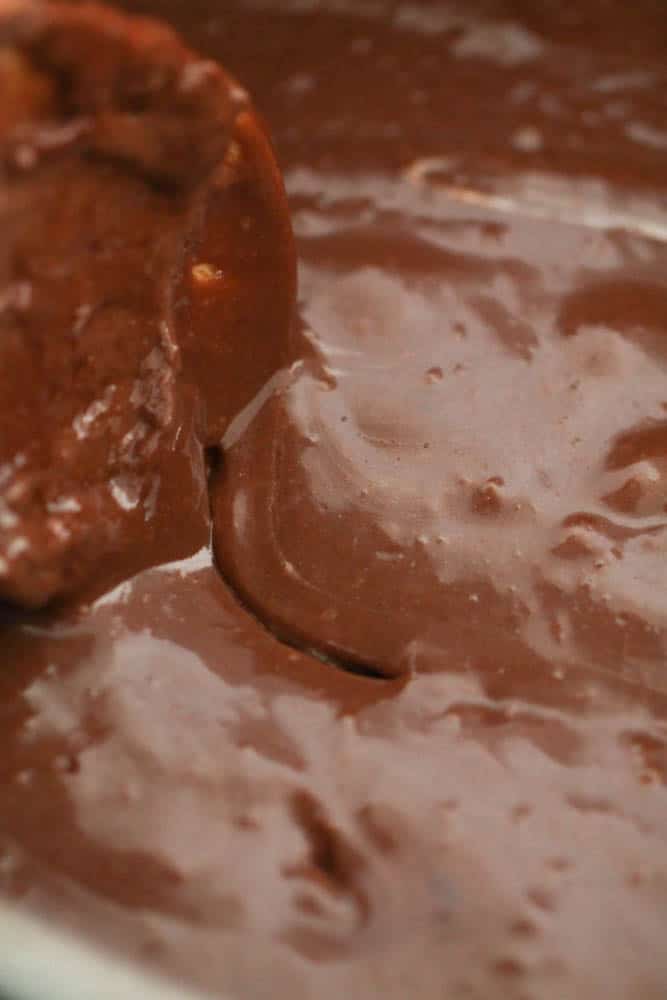 Continue stirring the chocolate mixture until completely melted.
Once melted, remove from heat and mix in vanilla.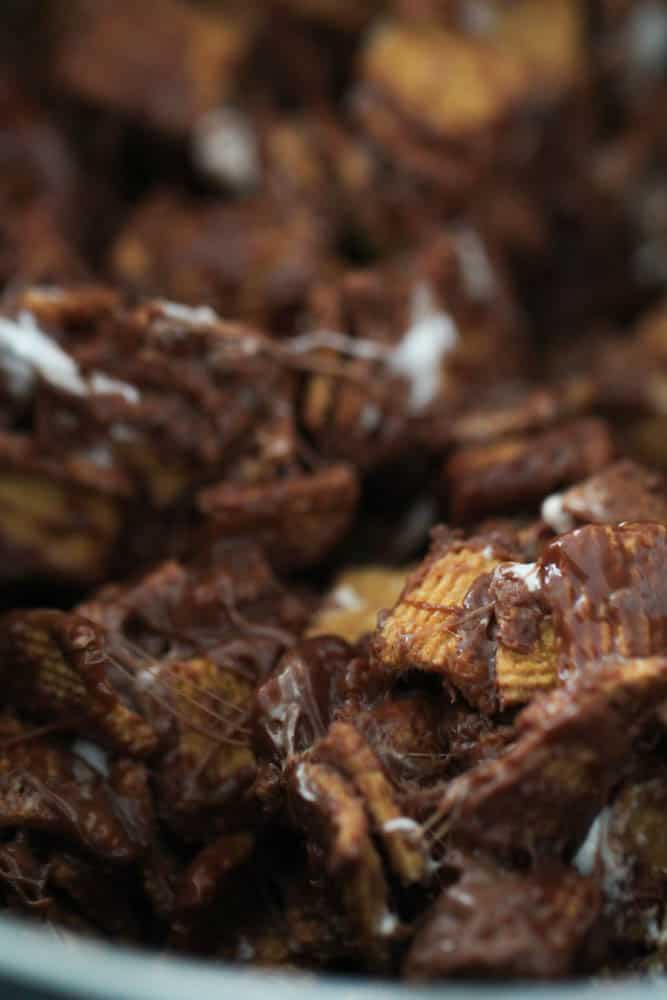 Add cereal to the saucepan and mix until evenly coated. Gently fold in the remaining marshmallows and chocolate chips.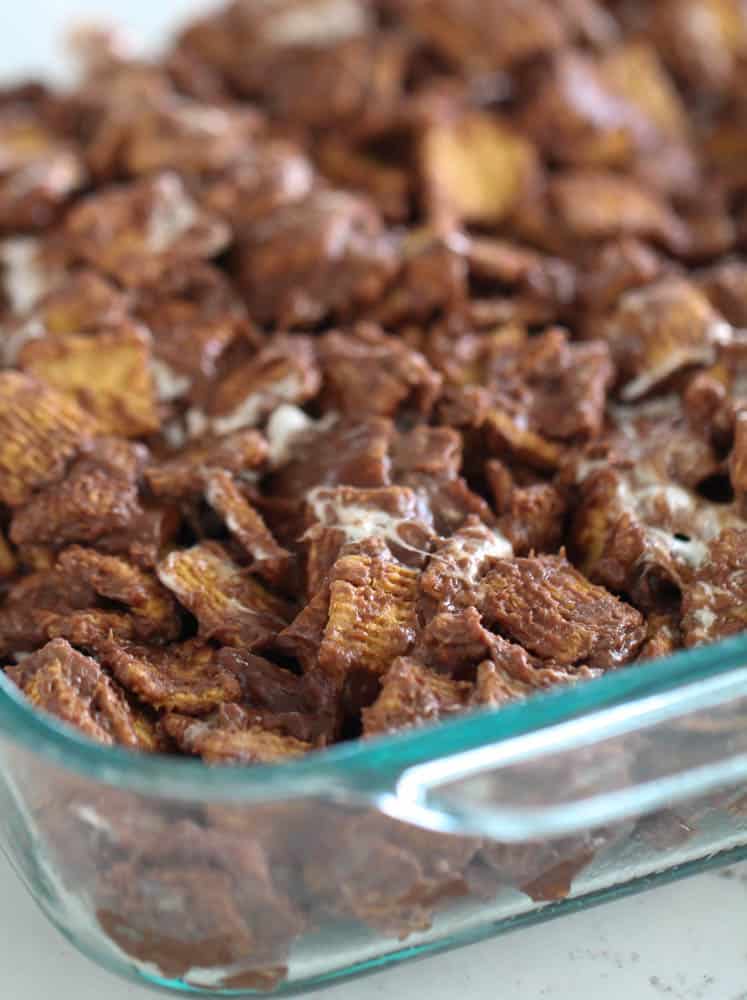 Press mixture into a 9×9-inch baking pan that's been sprayed with nonstick cooking spray.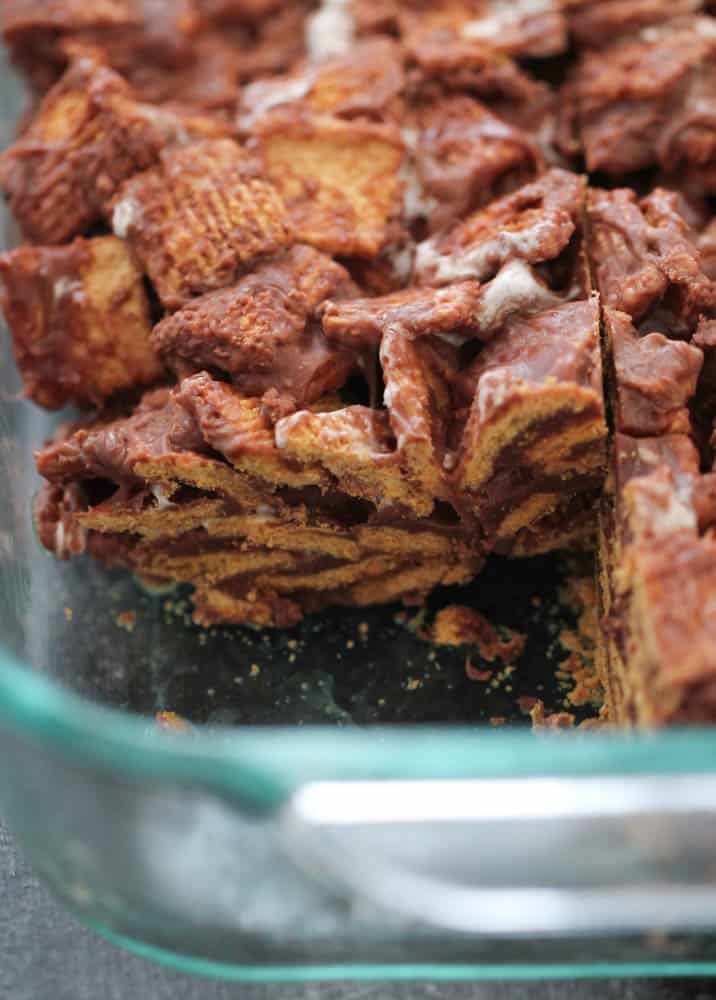 Let cool until set up and cut into bars and serve. I usually cut this recipe into 9 squares, but you could cut this into 12 to feed more people.
You could even double this recipe and press it into a 9×13-inch pan if you are looking to have a few more bars. Trust me, after you try these you are going to wish you had more of them.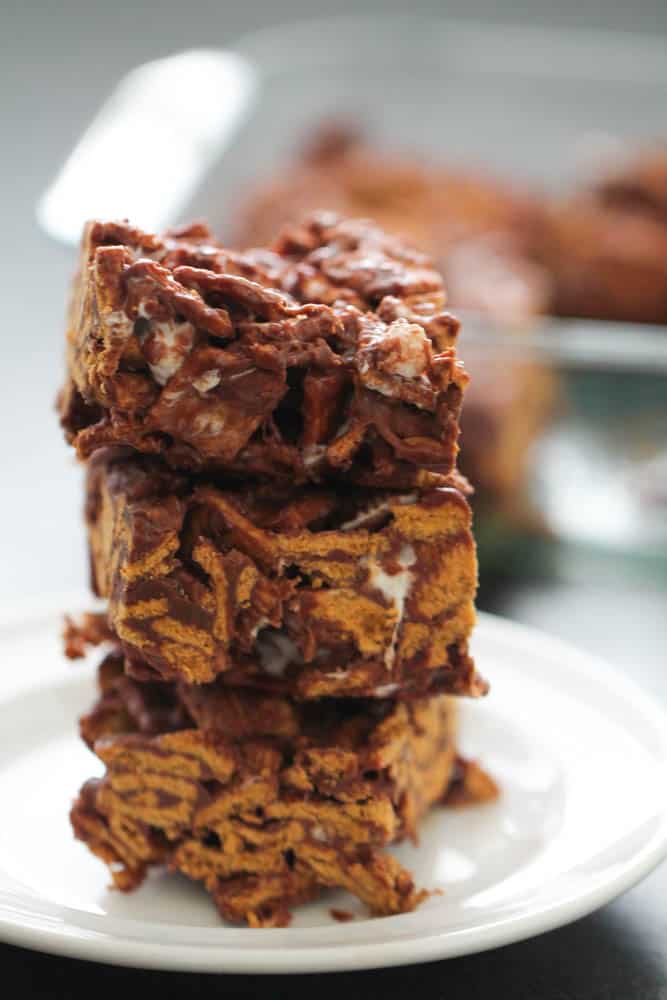 It typically takes about an hour for the bars to set up at room temperature, but if you are short on time you can put them in the fridge to set up faster.