It is time you enjoyed our homemade turkey meatball subs! Filled with meat, sauce, and cheese what more could you want.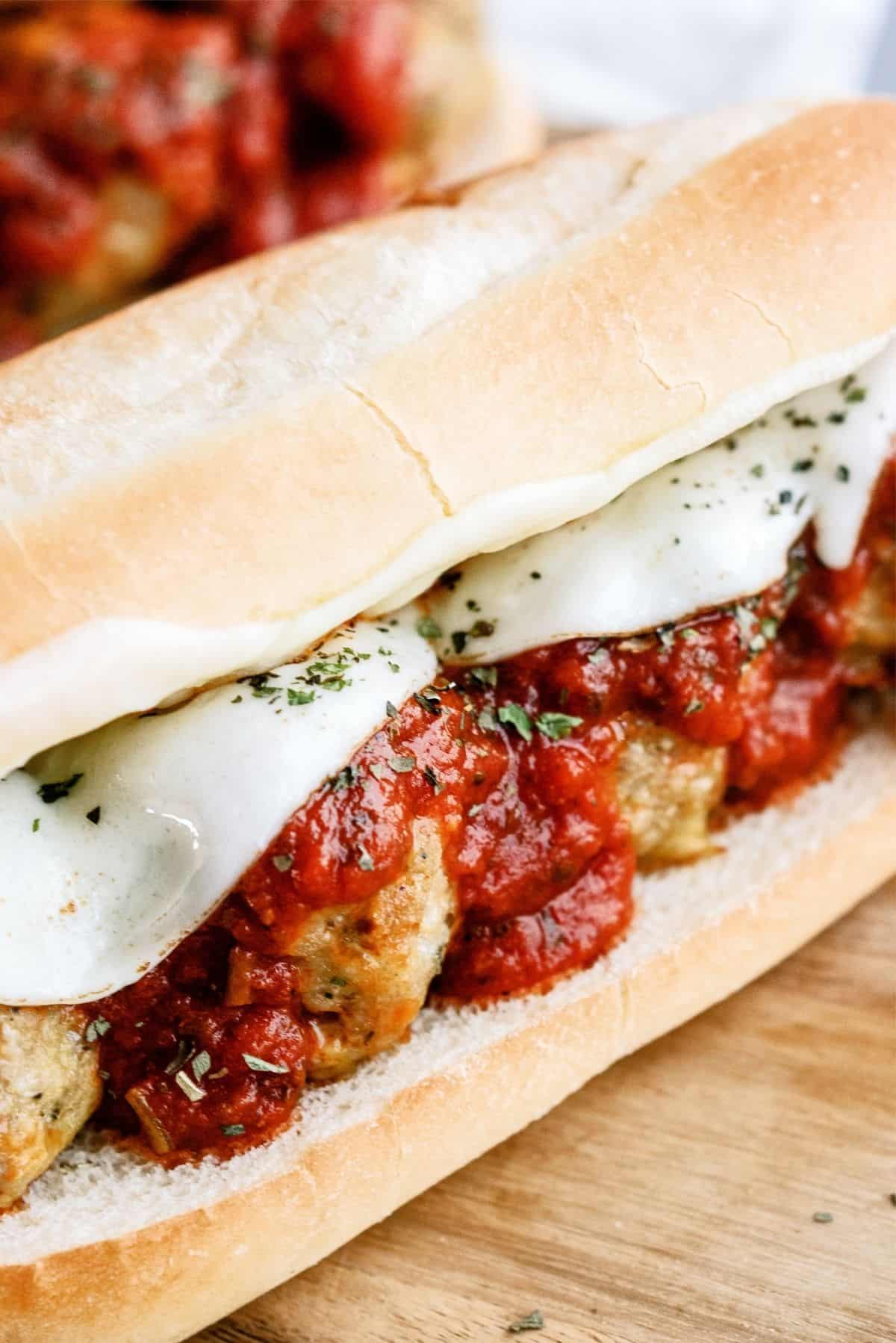 Meatballs are always a hit in our house so naturally this homemade turkey meatball subs recipe was too! The flavor from the homemade meatballs is amazing.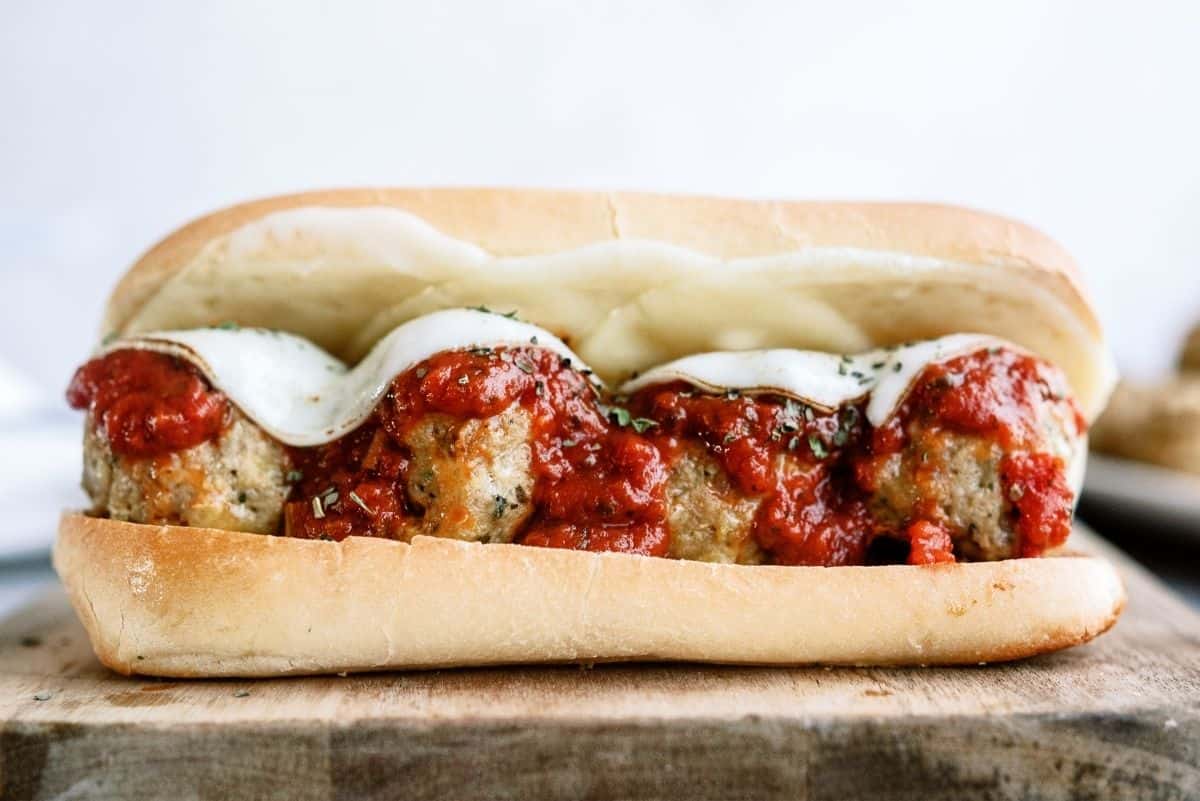 I know you're probably wondering how to make homemade meatball subs, since I generally use the frozen meatballs, but you will learn how to make delicious homemade meatballs!
The best bread for meatball subs is based on preference really, but we live to serve these delicious meatball subs on some fresh Italian sub rolls, brioche, or even French bread. You will want bread that can hold up to the sauce and not get soggy.
If you are wondering what to serve with meatball subs, well make sure you try our KFC Copycat Coleslaw Recipe, Ranch Pasta Salad, or even some of your favorite tortilla chips with our Easy Blender Salsa Recipe! They are all great side options for these homemade subs.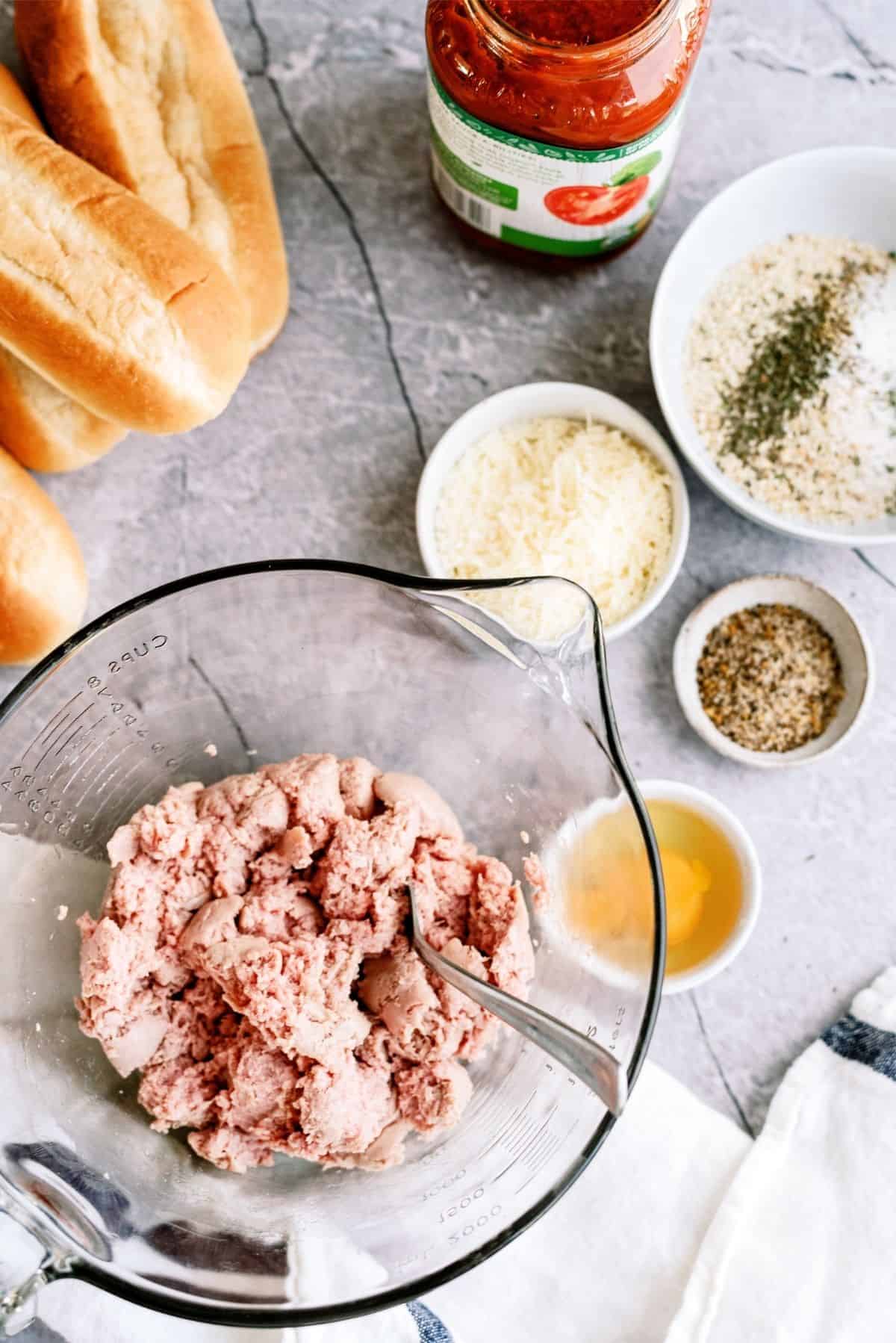 Ingredients You'll Need For Our Homemade Turkey Meatball Subs Recipe:
Ground turkey
Bread crumbs
Dried basil
Dried oregano
Dried parsley
Garlic salt
Parmesan cheese
Egg
Olive oil
Montreal steak spice
Marinara sauce
Provolone cheese
Sub buns or sandwich rolls
How To Make Our Homemade Turkey Meatball Subs Recipe:
Begin by preheating the oven to 425 degrees.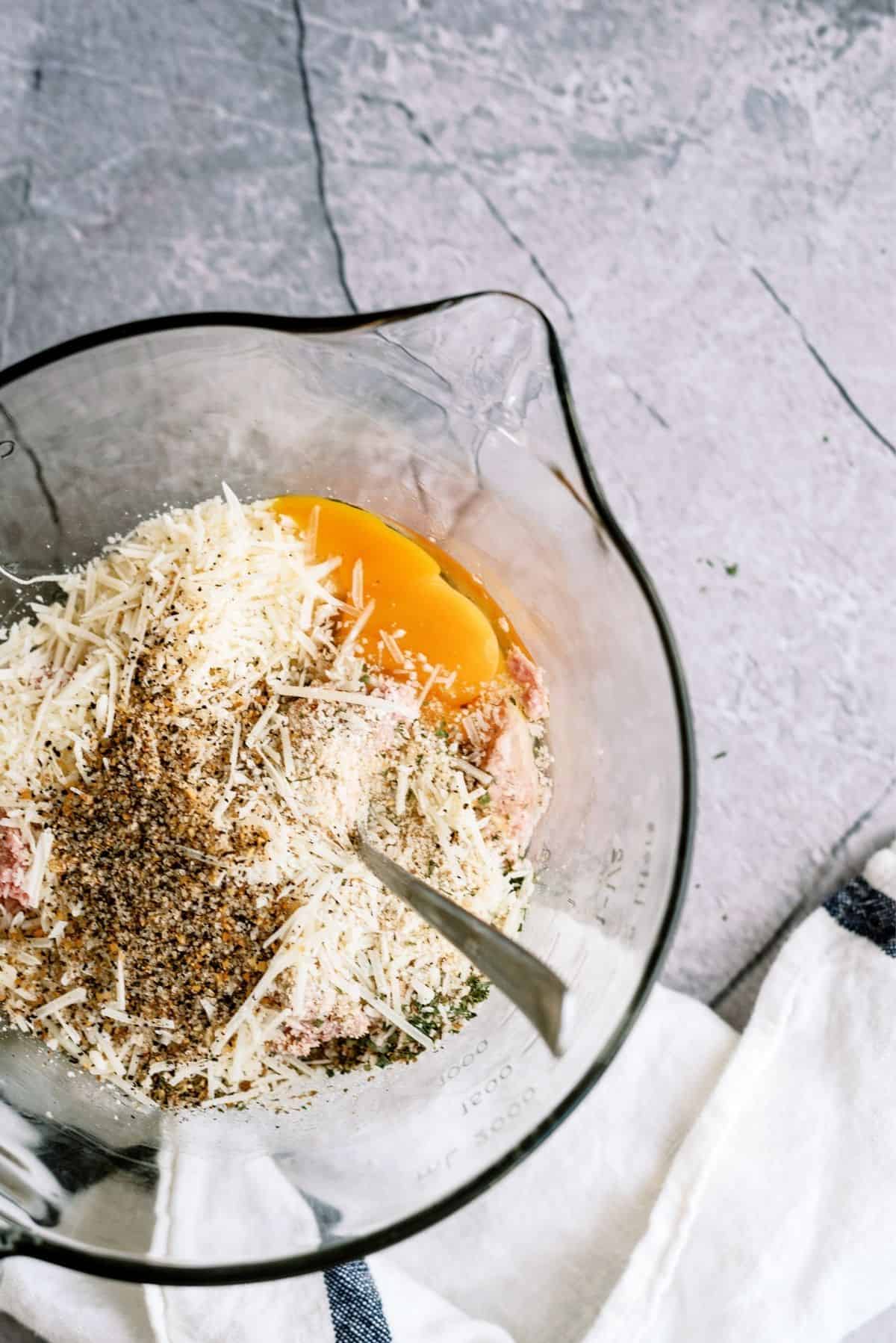 Then in a large mixing bowl, combine together the ground turkey, bread crumbs, dried basil, dried oregano, dried parsley, garlic salt, olive oil, egg, Parmesan cheese, and Montreal steak spice.
Once the meat is all mixed together, form small 1 ½ inch sized balls and place them on a greased cookie sheet.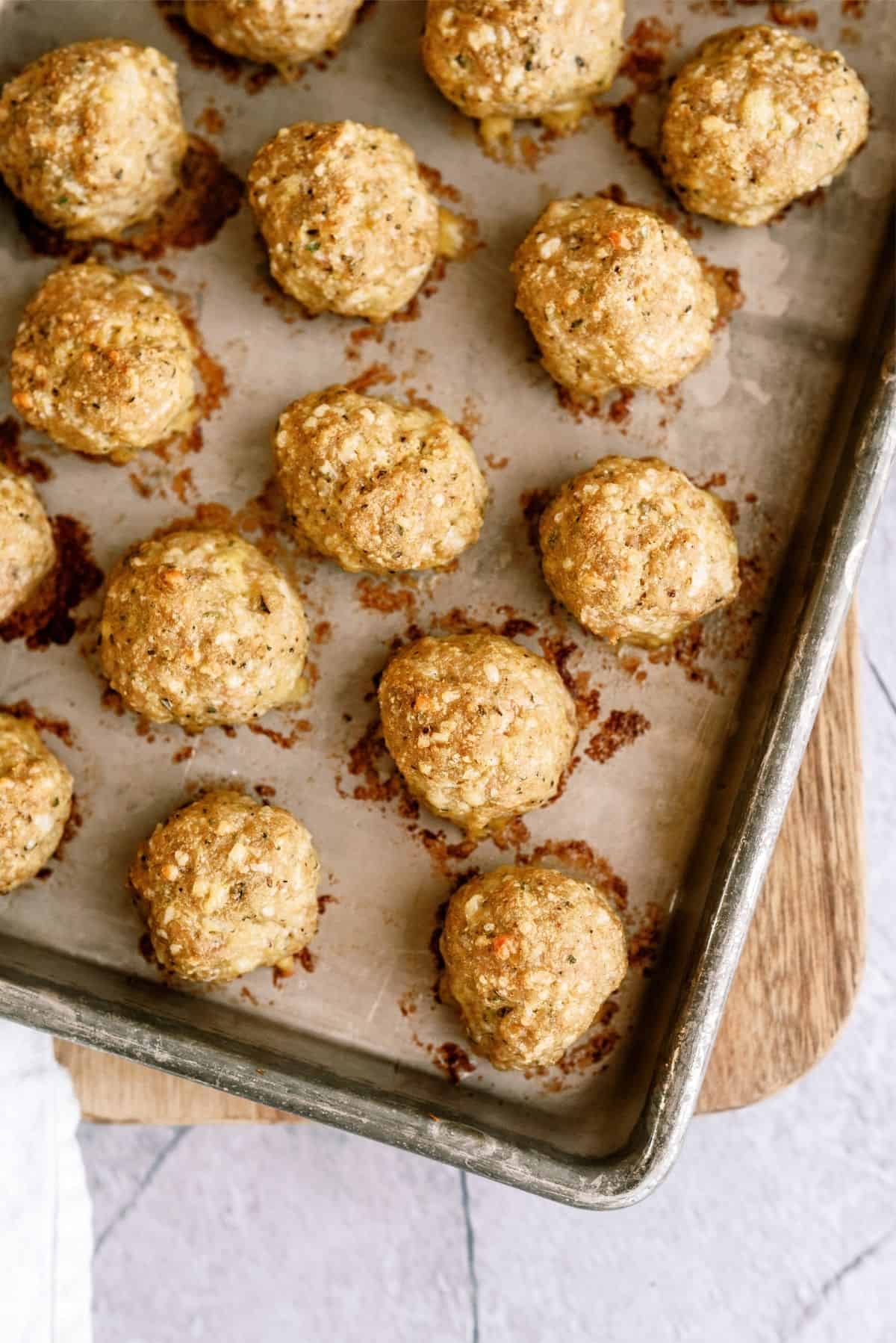 After all the balls have been rolled, place the sheet in the oven and bake them for 15 minutes, or until they are cooked all the way through.
Then slice the buns in half or open the subs and place a slice of provolone cheese on the top and place the buns in the broiler to give them a nice golden brown toasting and the cheese melts.
While the meatballs are still cooking, pour the marinara sauce in a large pan and heat it over low-medium heat.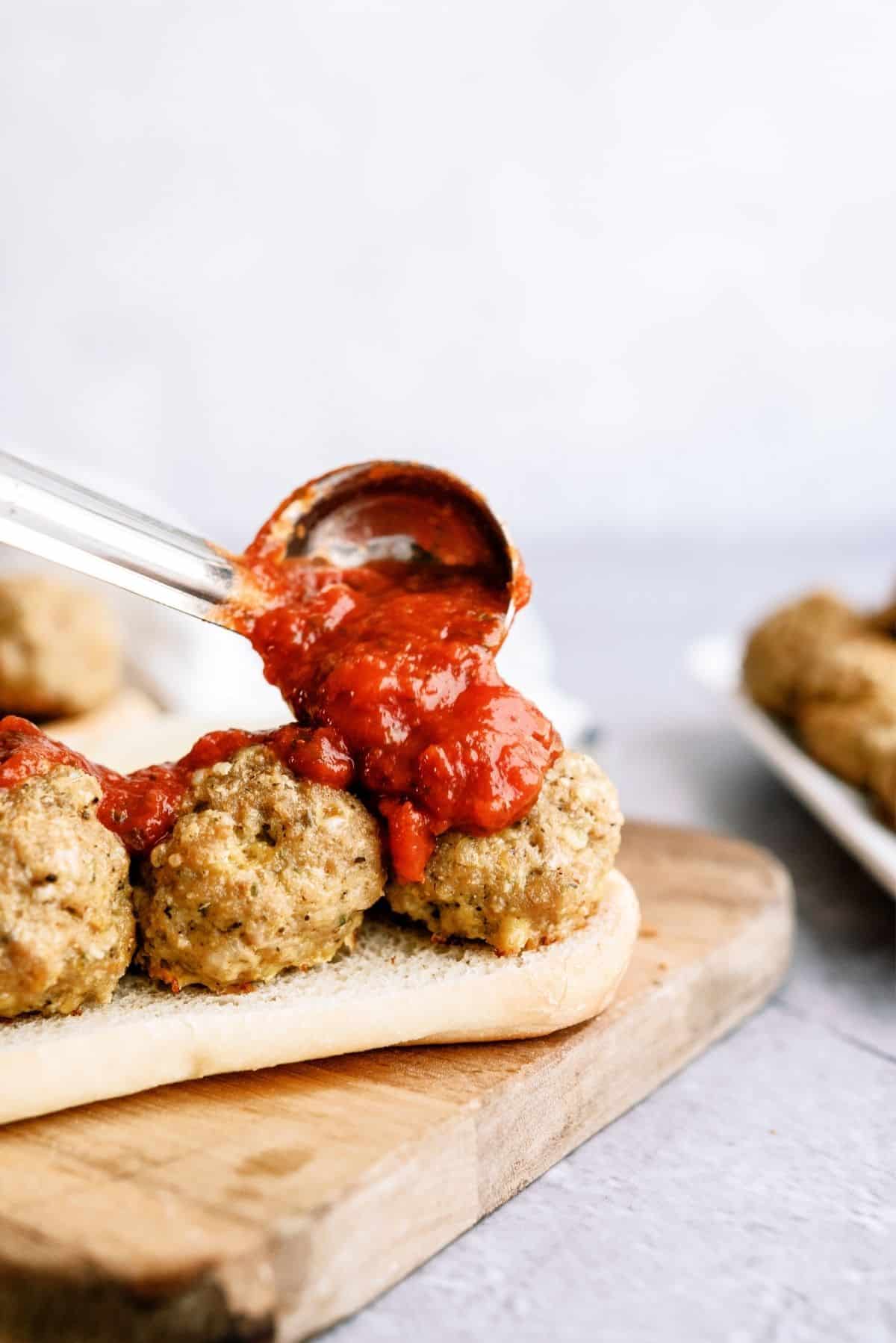 After you pull the rolls out of the broiler, place 3-4 meatballs on the bottom bun and then smother it in the warmed marinara sauce.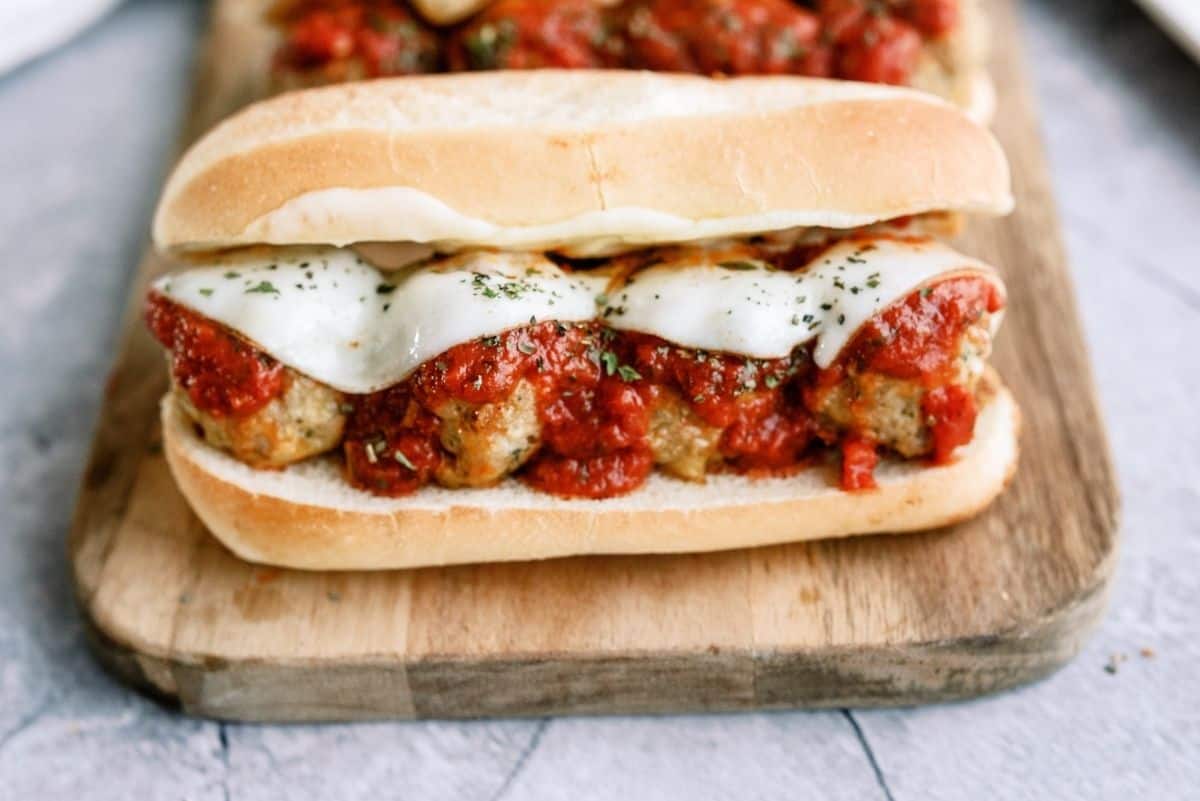 Then place the top on and enjoy! 
Related Recipe: Need more Meatball recipes?! Try these 5 Ingredient Meatball Subs!
To Make Delicious Homemade Meatball Sub Recipe You Will Need:
Large mixing bowl
Cookie sheet (I like THESE ones)
Large saucepan
Ladle