Super creamy and extremely flavorful chicken sandwich is what you will get with this Instant Pot chicken bacon ranch sandwiches recipe. Don't miss out on this creamy ranch and bacon filled sandwich recipe!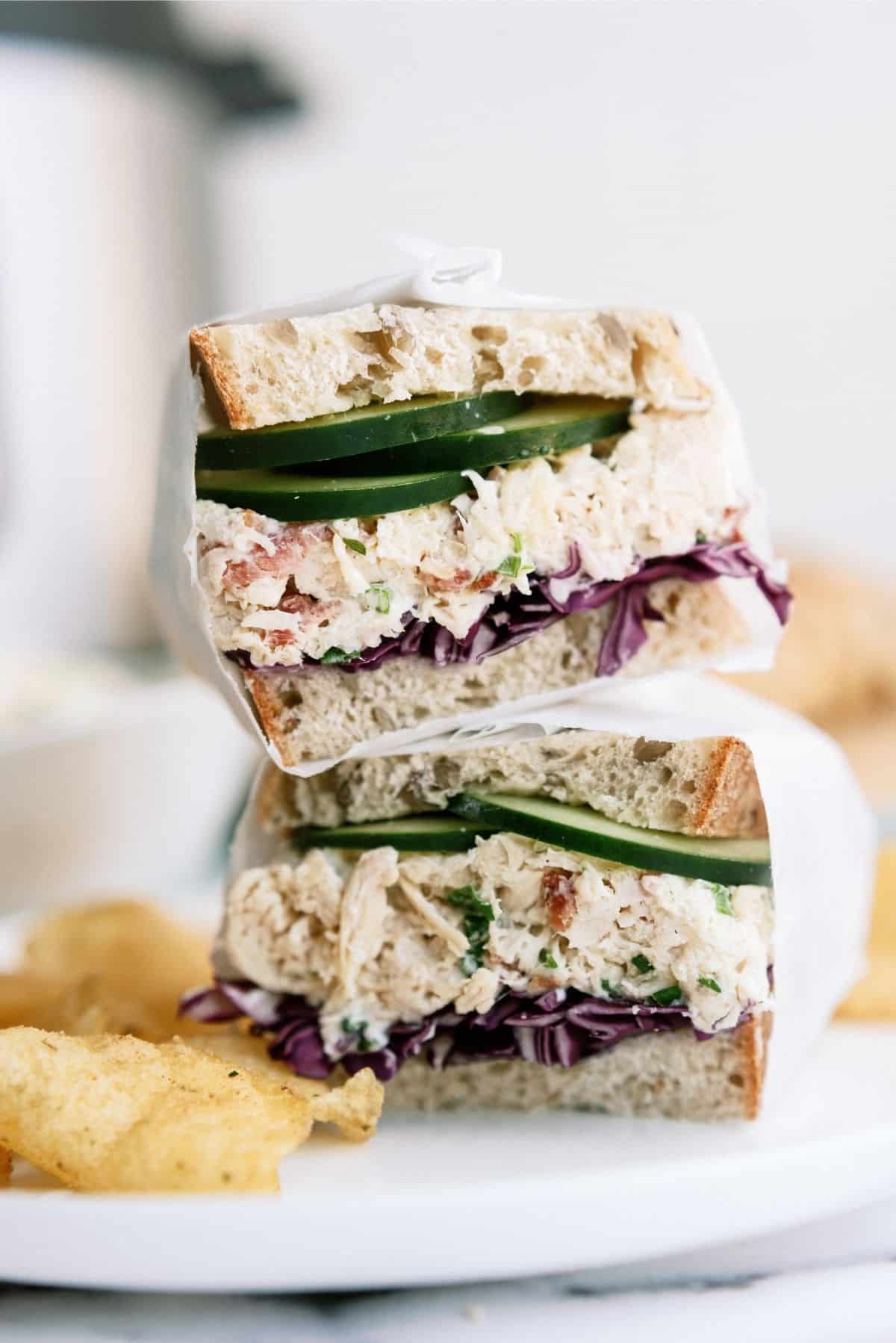 This Instant Pot chicken bacon ranch sandwich recipe is also known as the crack chicken recipe in our house! Everyone absolutely loves it!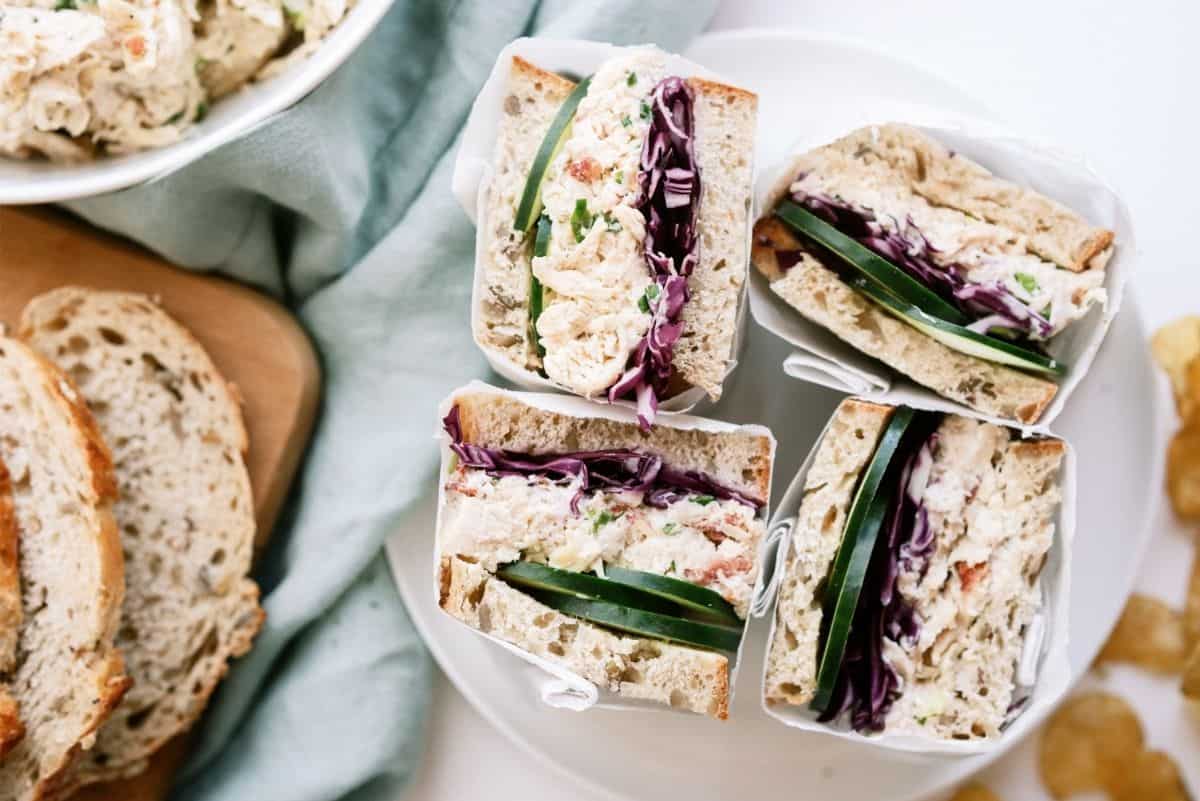 I mean what is not to love between the bacon, chicken, ranch, and your favorite rolls or buns?! The answer is nothing! Hahaha. Anyone I have made this for always asks for the recipe, and then are surprised by how easy it is.
You can make this whole thing in the Instant Pot so you won't even have much to clean up when you're done cooking it either. Talk about the best chicken recipe ever! No wonder it's the most popular recipe on our website.
For more delicious chicken recipes, make sure to pin our Easy Baked Crack Chicken Recipe, Spinach & Cheese Stuffed Chicken Bundles, and don't forget our Fiesta Ranch Chicken Burritos!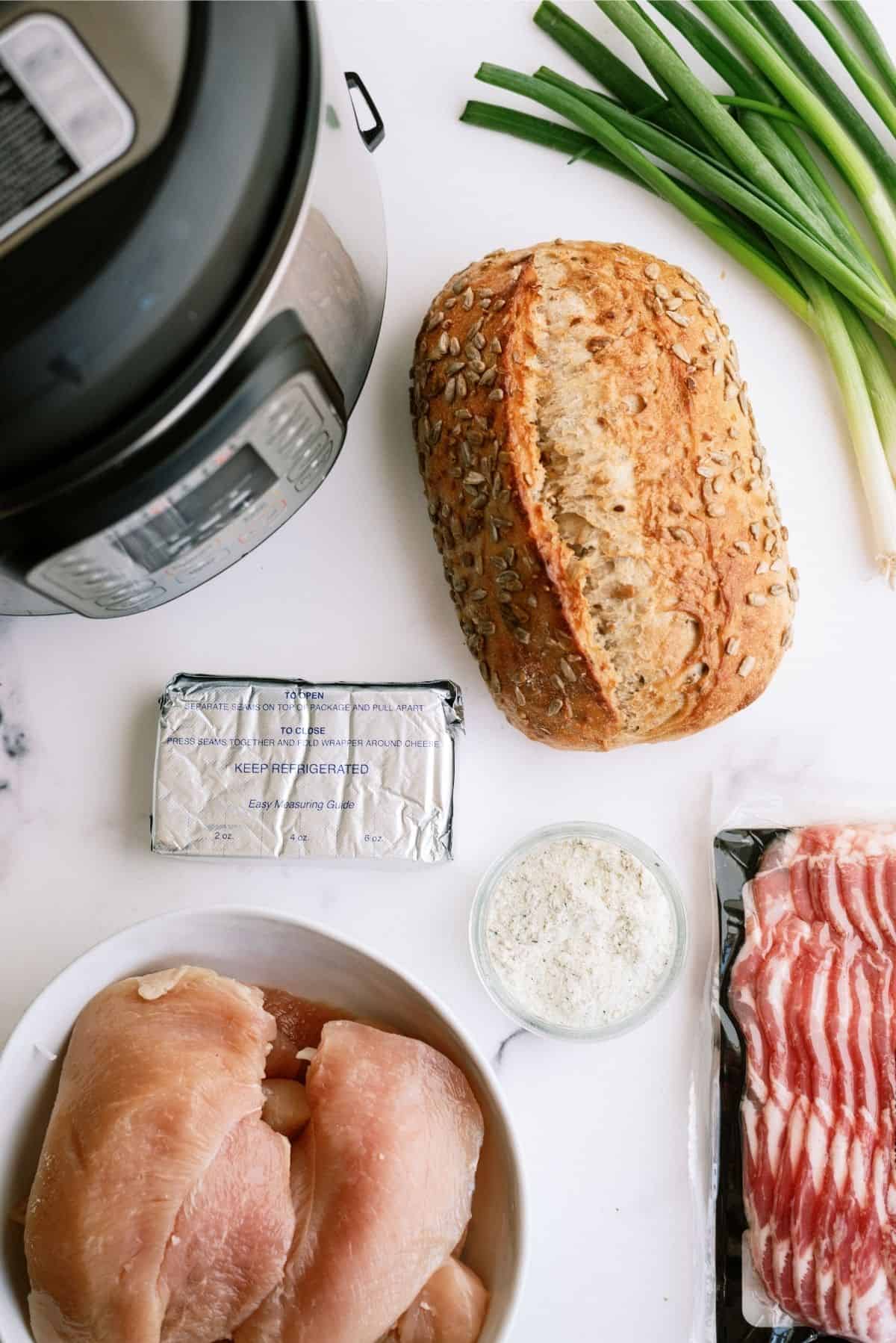 Ingredients Needed For This Instant Pot Chicken Bacon Ranch Sandwiches Recipe:
Cooked bacon
Boneless, skinless chicken breasts
Ranch dressing mix
Cream cheese
Green onion
Chicken broth
Buns or Rolls
How To Make This Instant Pot Chicken Bacon Ranch Sandwiches Recipe:
To get started with this easy recipe, get out your Instant Pot and plug it in.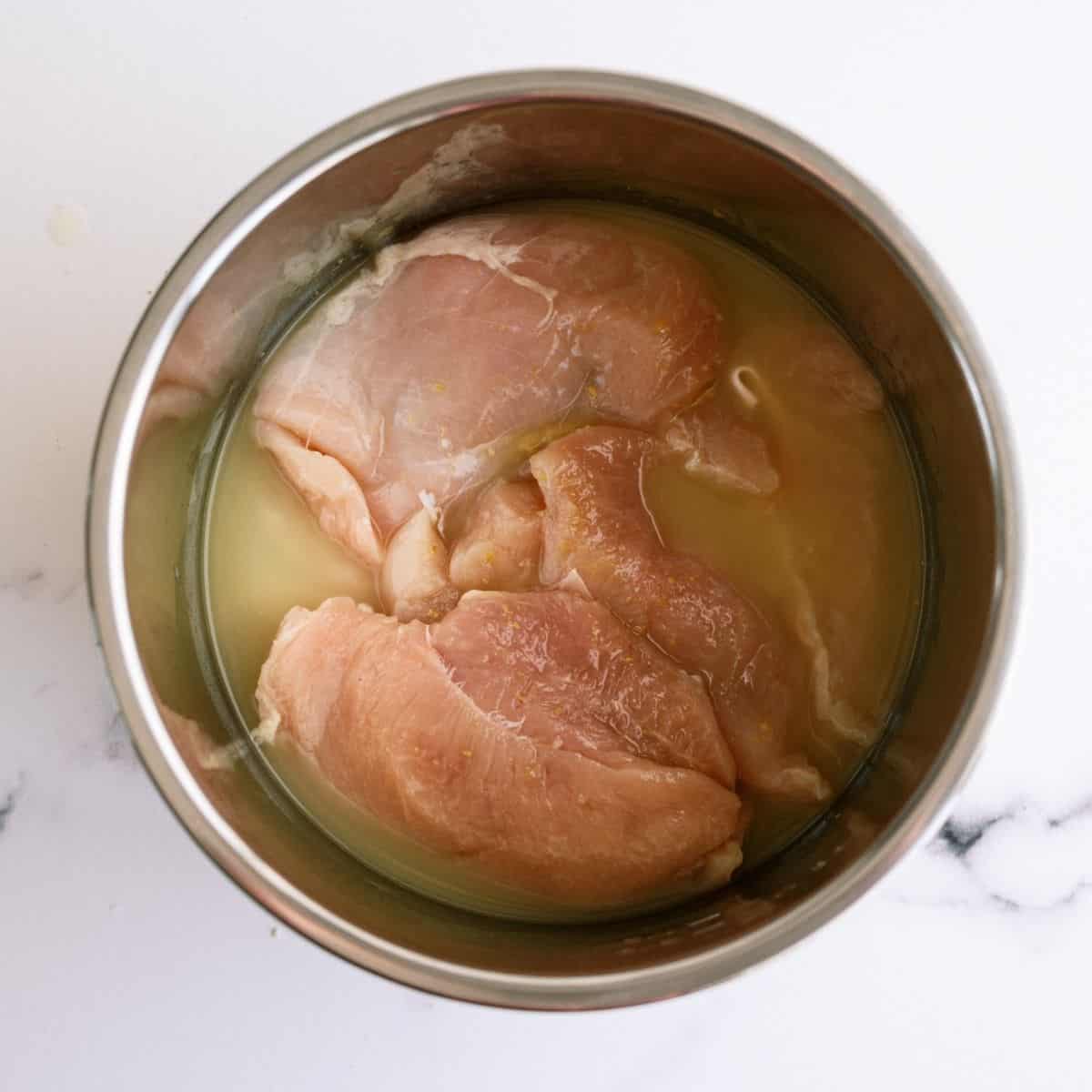 Then, add the boneless, skinless chicken breast into the inner pot of the Instant Pot.
Once the chicken is in there, pour the chicken broth (or water if you do not have chicken broth) into the pot.
Then, place the lid on the Instant Pot and move the valve to the SEALING position.
Next, press the MANUAL or PRESSURE COOK button and set the timer for 20 minutes if the chicken is thawed and 25 if the chicken is frozen.
TIP: When making things in the Instant Pot, remember that it takes anywhere from 5-15 minutes for the pot to come to pressure before the timer begins to count down! 🙂
When the chicken timer is done do a quick release of the pressure in the pot by turning the valve to the VENTING position.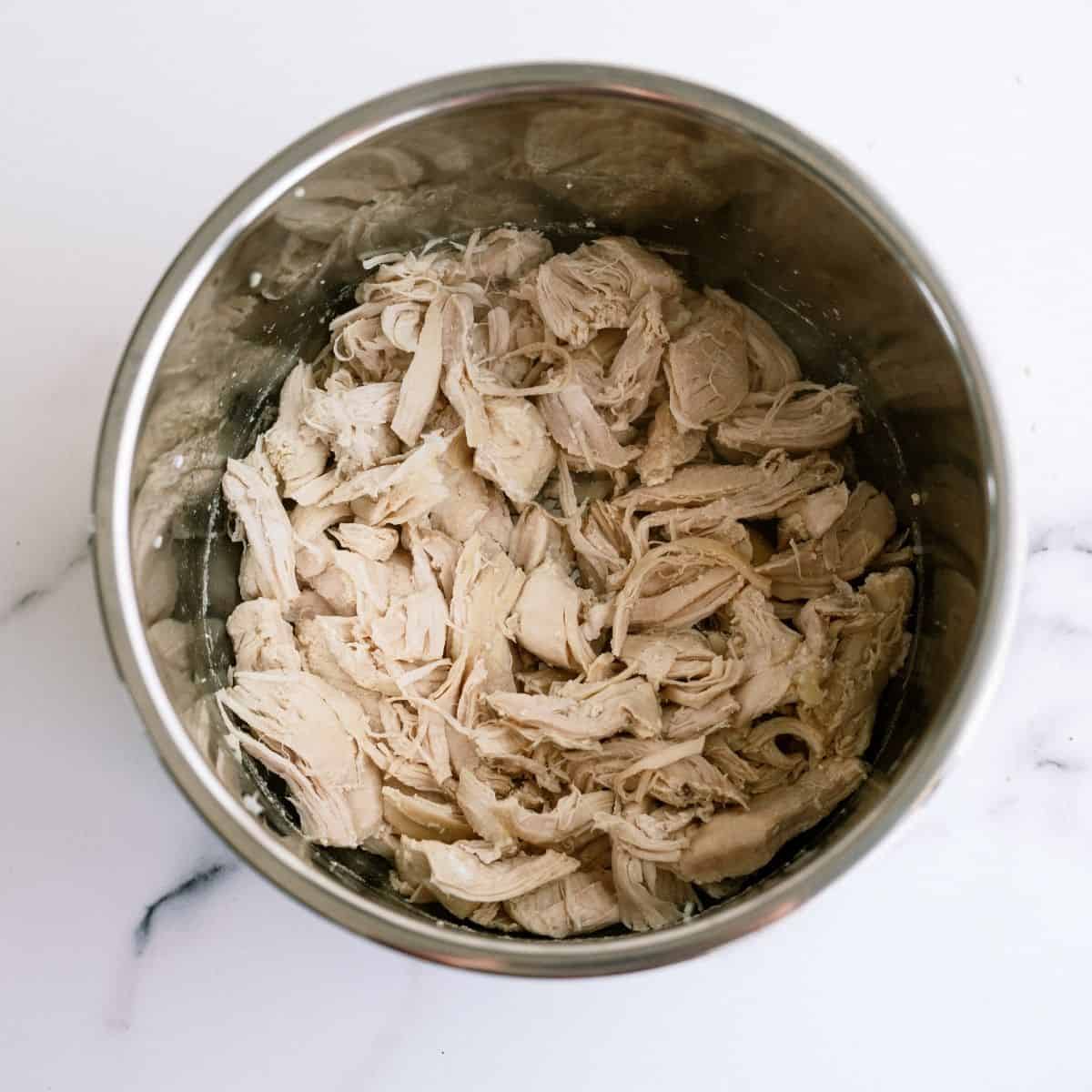 After the pin drops and the pressure is gone, take the chicken out of the pot and shred the chicken either with two forks or with a mixer.
With the chicken still out of the pot, discard the liquid out into the sink. Be sure to use oven mits as the inner pot will still be hot.
Then, put the chicken back into the Instant Pot and make sure the Instant Pot is on WARM.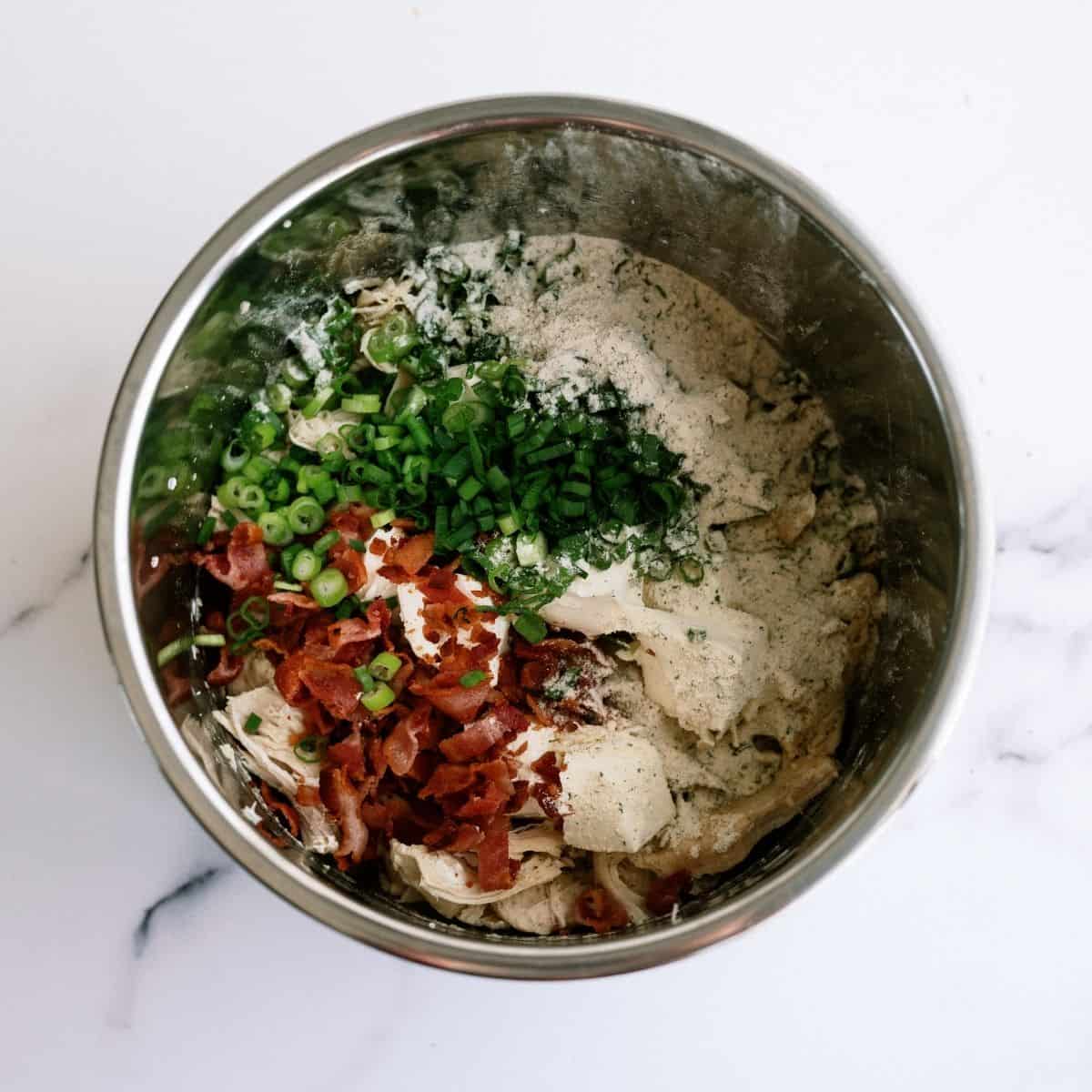 Now, pour in the packet of ranch dressing mix, cream cheese, green onions, and cooked bacon.
Stir everything together until the cream cheese is completely melted and everything is all combined.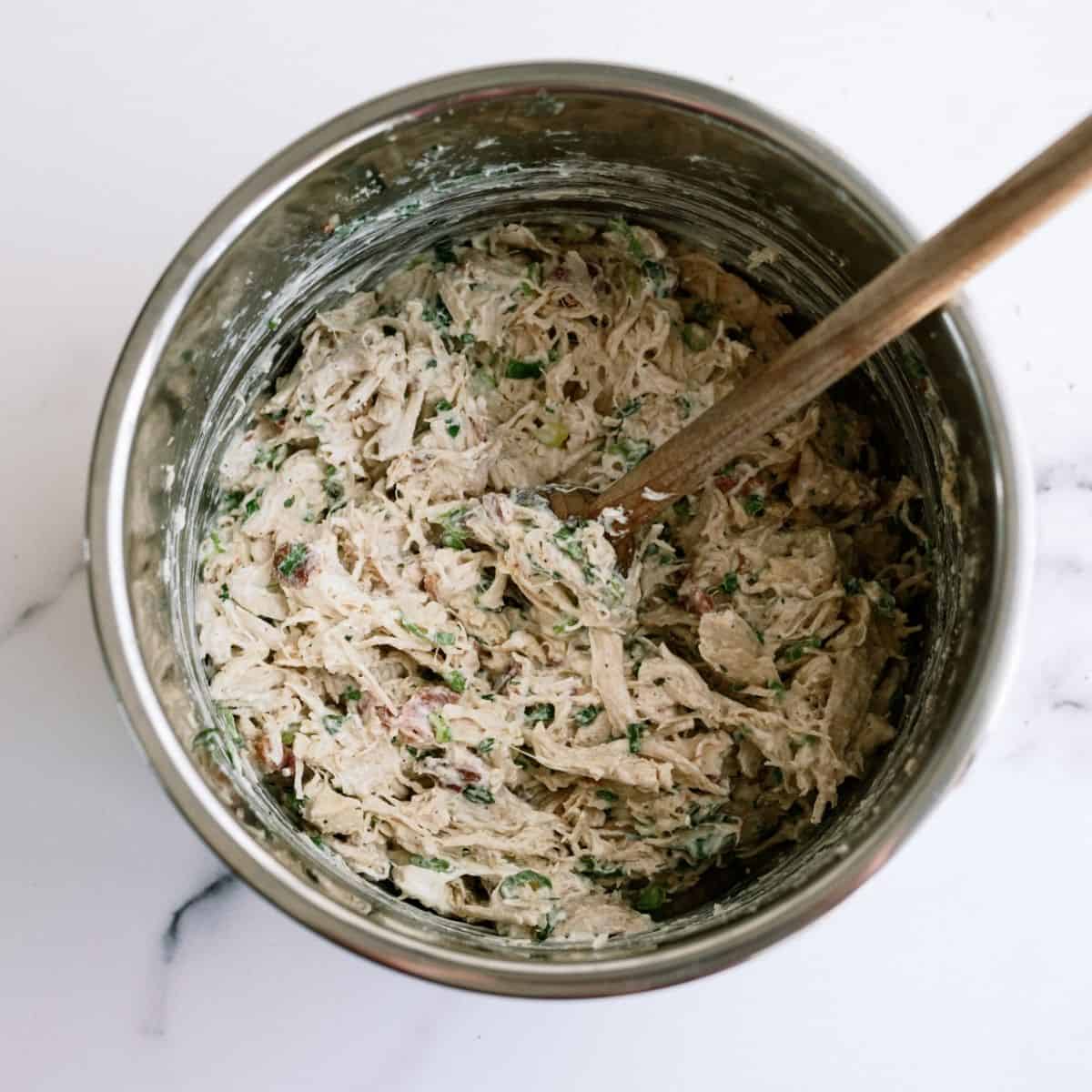 Now just serve on your favorite buns and enjoy!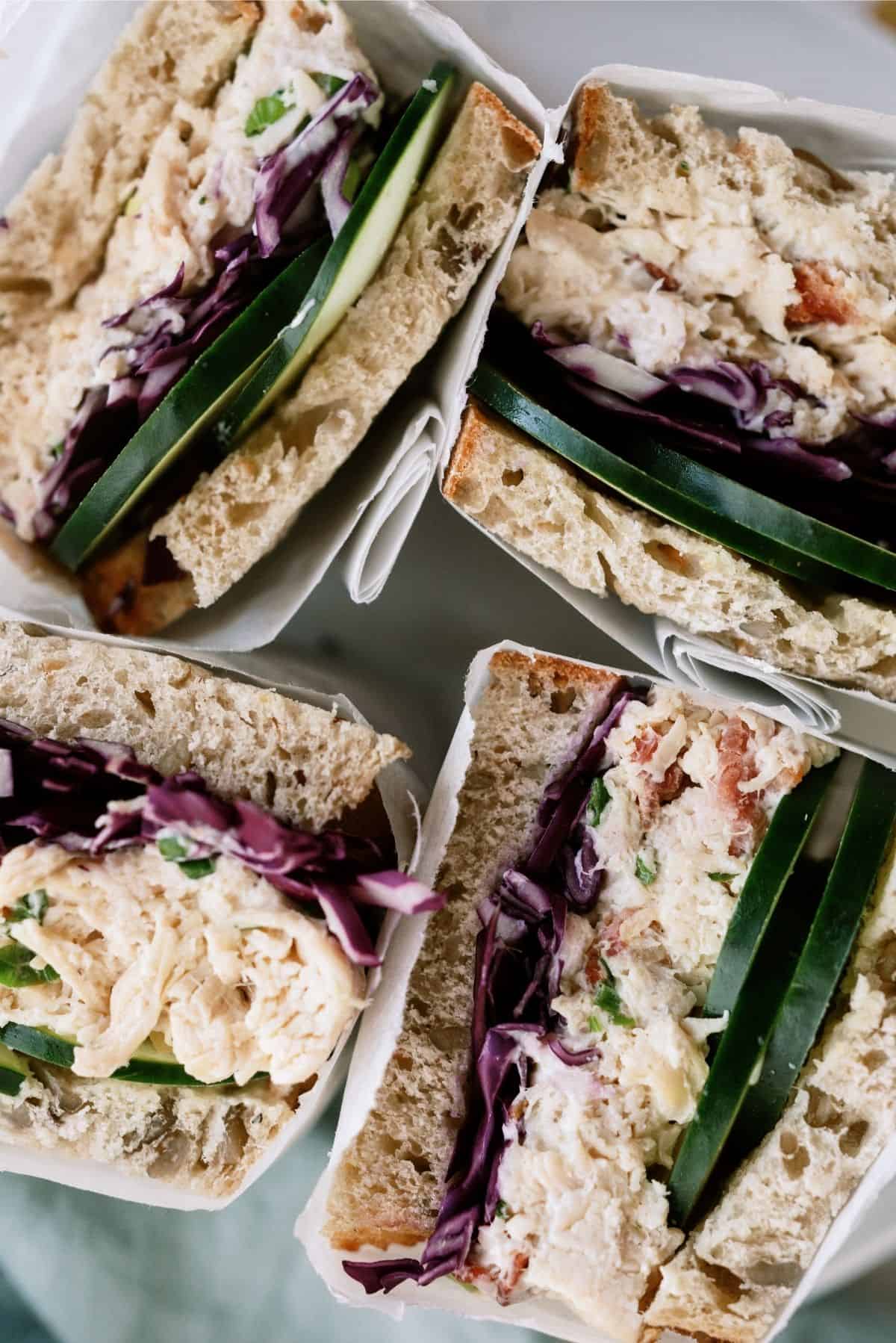 To Make This Instant Pot Favorite Recipe You Will Need:
Instant Pot (THIS is a great one!)
Forks or Mixer (to shred the chicken)
Wooden spoon
Liquid measuring cup