Slow cooker recipes are perfect fall recipes, especially this slow cooker New England clam chowder. It has that delicious seafood taste but in a wonderfully warm and filling soup!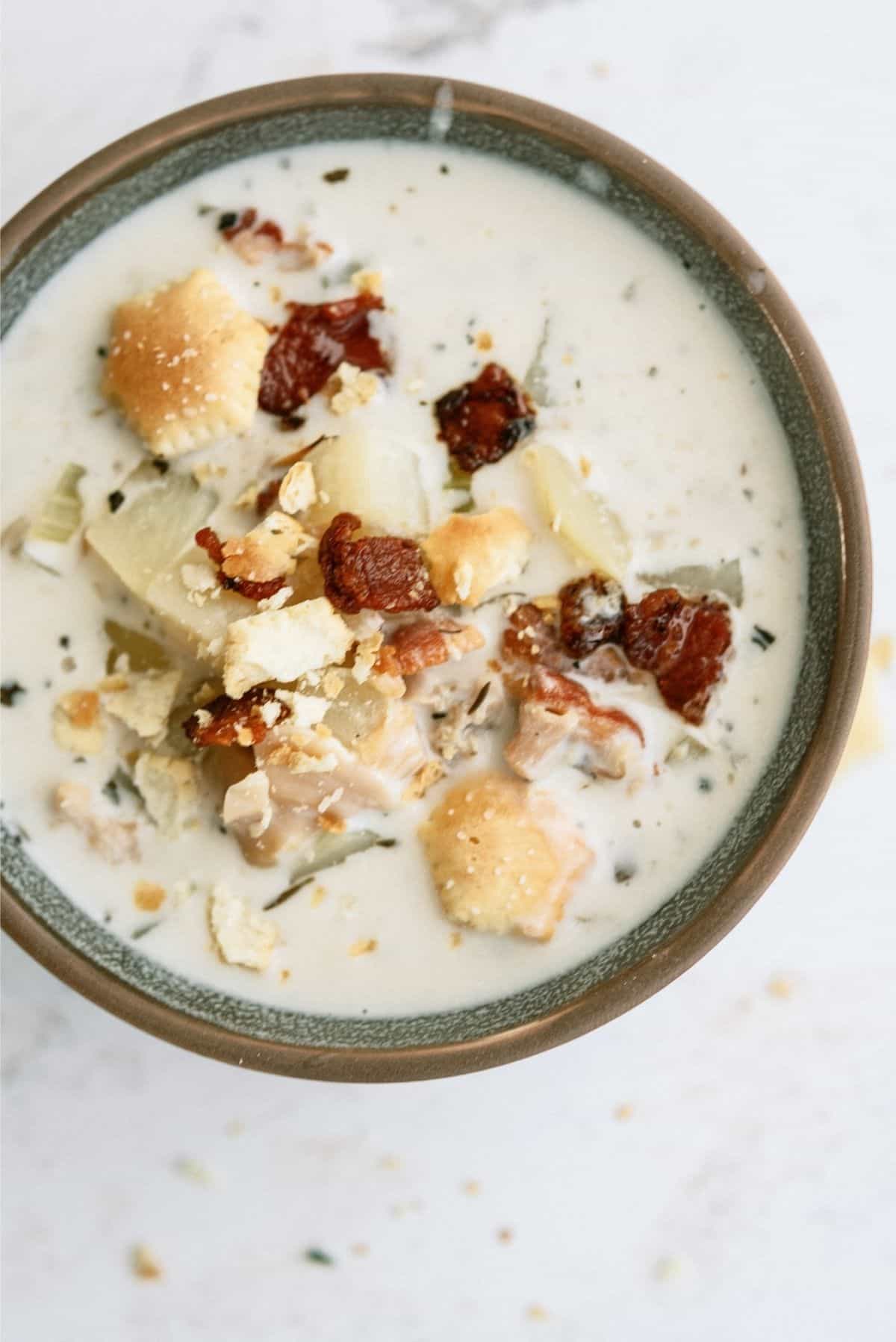 While I am not the biggest seafood fan, my family is, so this slow cooker New England clam chowder is a perfect family dinner recipe for us since it is milder in the clam flavor.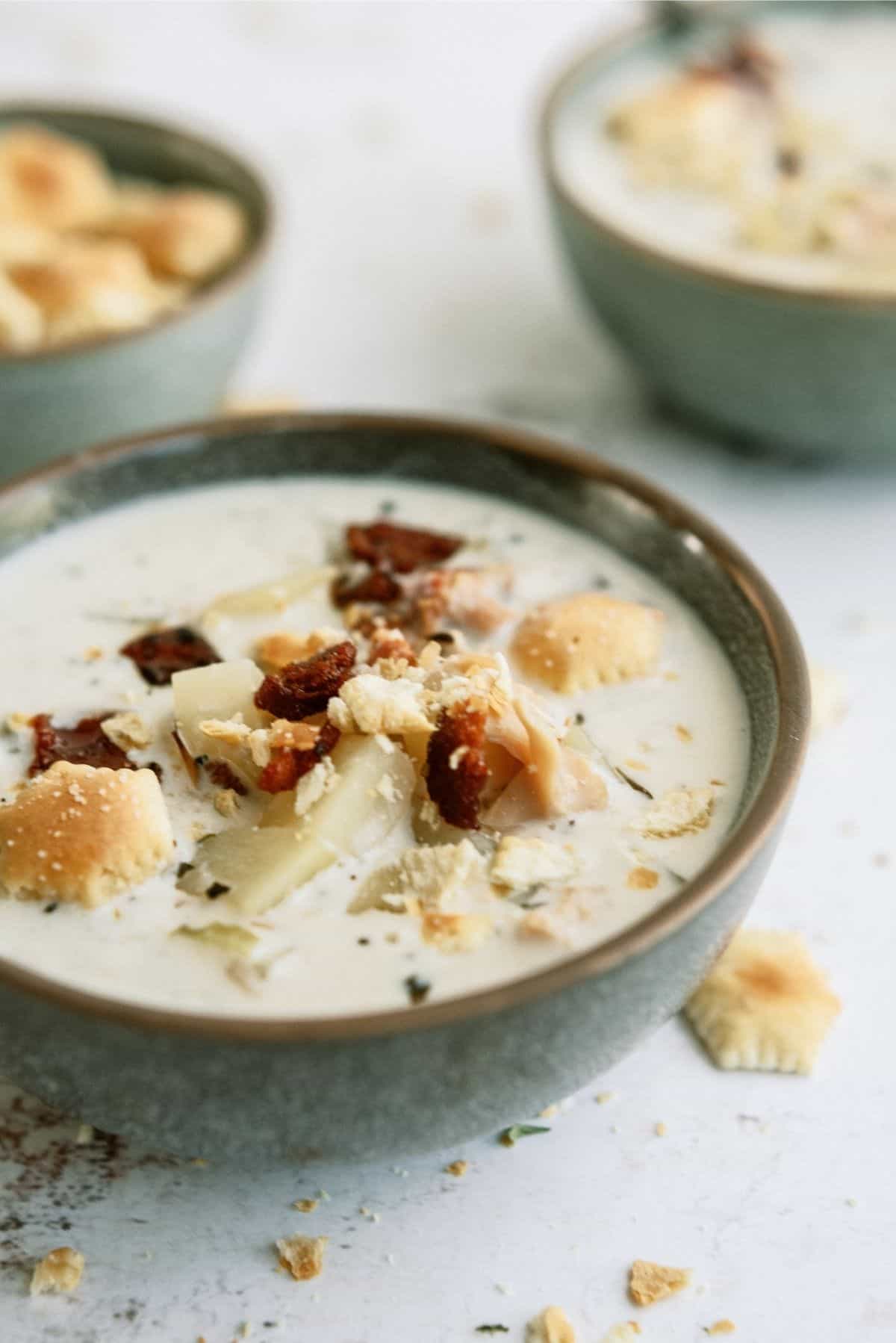 So, if you are looking for the best clam chowder recipe, you have found it. It is an easy slow cooker recipe and is a budget-friendly dinner for the family.
This clam chowder recipe is delightfully creamy and filled with tender potatoes, cream, plenty of spices, and little bits of bacon. I mean what isn't there to love?!
Serve this creamy clam chowder with some easy homemade rolls or pizza factory breadsticks, and an Italian fresh green salad, and enjoy one tasty meal!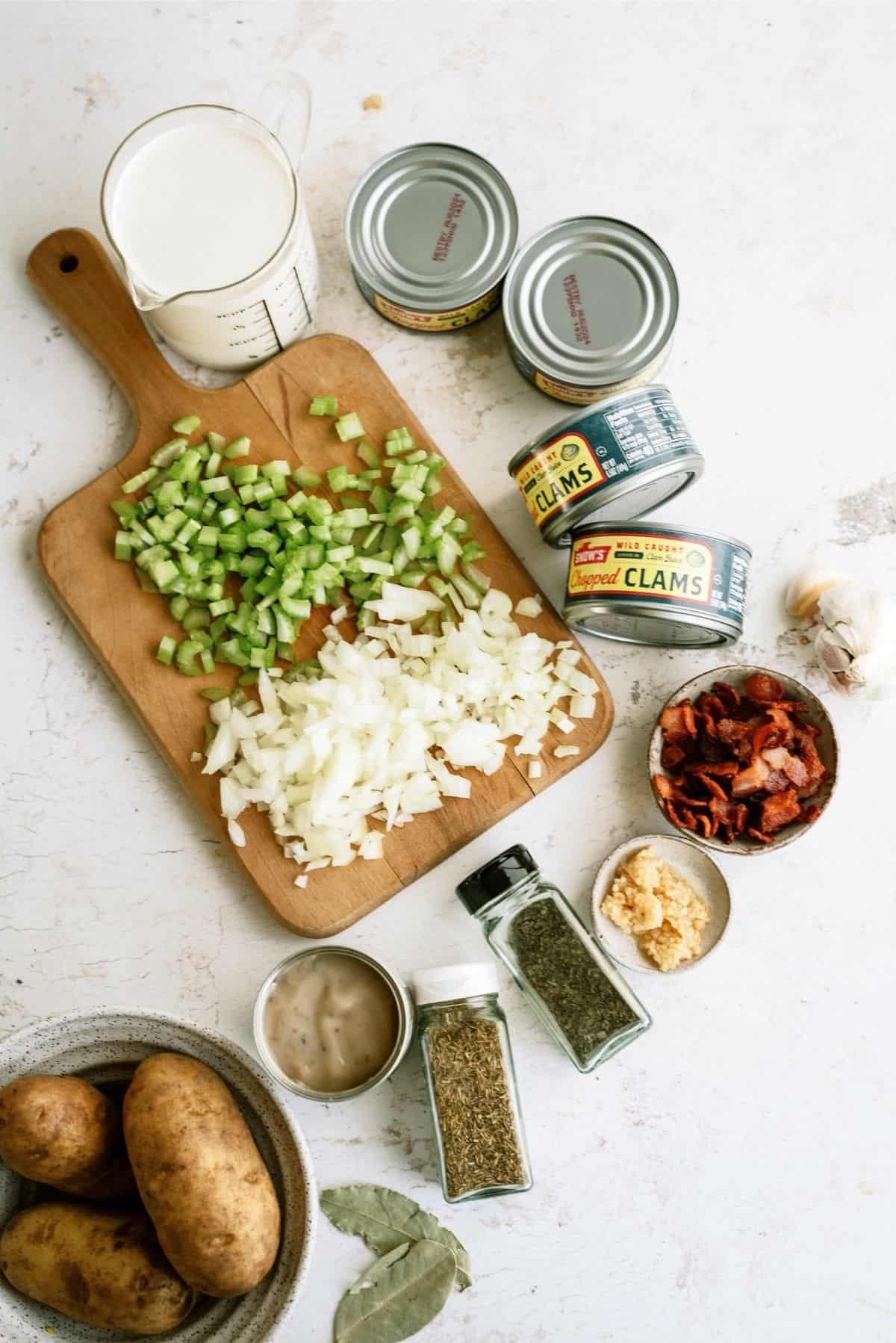 Ingredients You'll Need For Our Slow Cooker New England Clam Chowder:
Chopped clams
Cream of mushroom soup
Potatoes, peeled and diced
Celery, diced
Minced garlic
Onion, diced
Cooked bacon
Dried basil
Dried thyme
Bay leaf
Salt
Pepper
Half and half
How To Make Our Slow Cooker New England Clam Chowder:
For this recipe, you will want to prepare all of the vegetables and bacon ahead of time.
So make sure that the bacon has already been cooked and diced.
Dice up your celery and onion. Then peel the potato and diced that as well.
Once you have all of that prepared, get out your slow cooker (I even use my Instant Pot on the slow cooker function too!).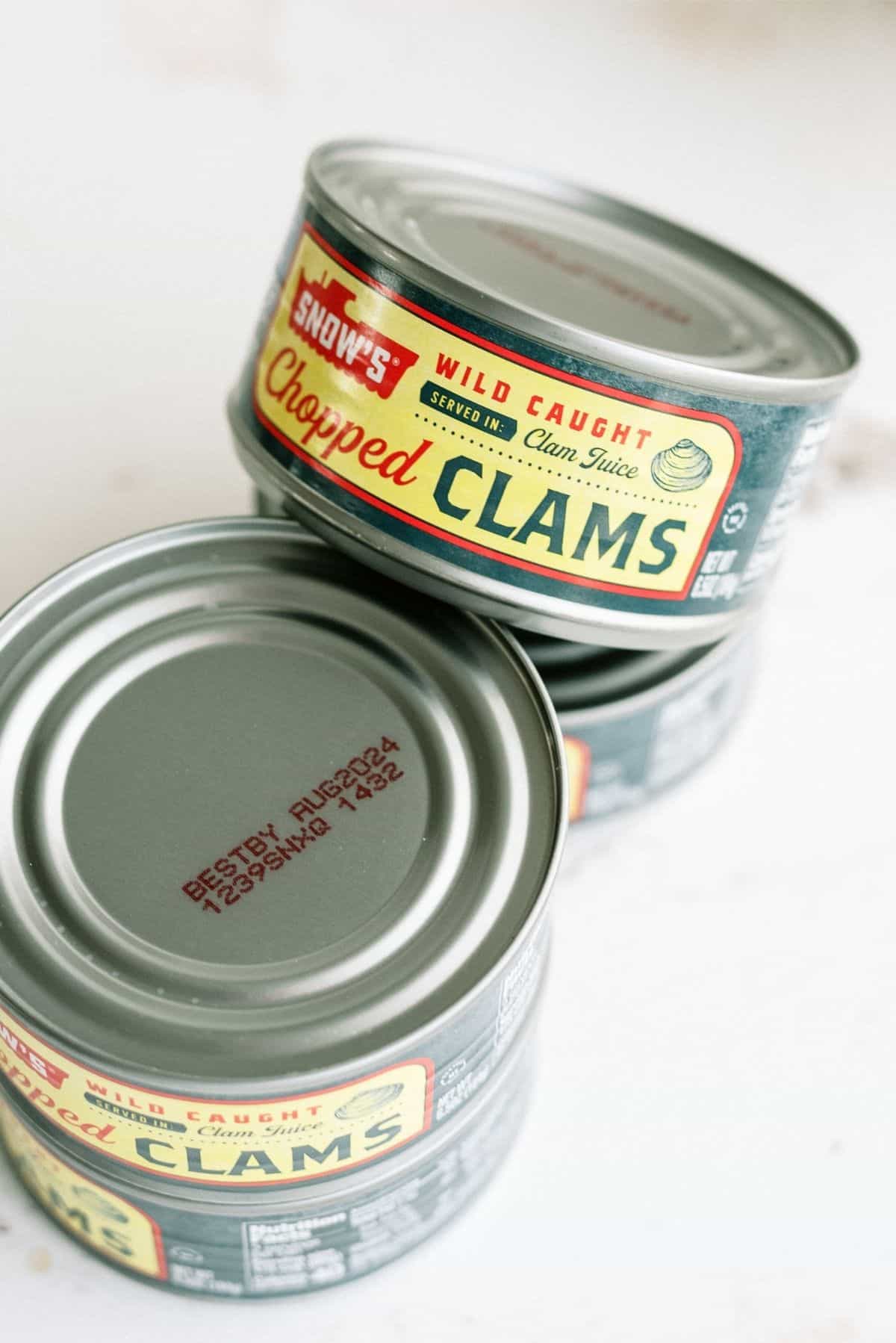 Then, put the cans of chopped clams, with the juice and all, in the slow cooker.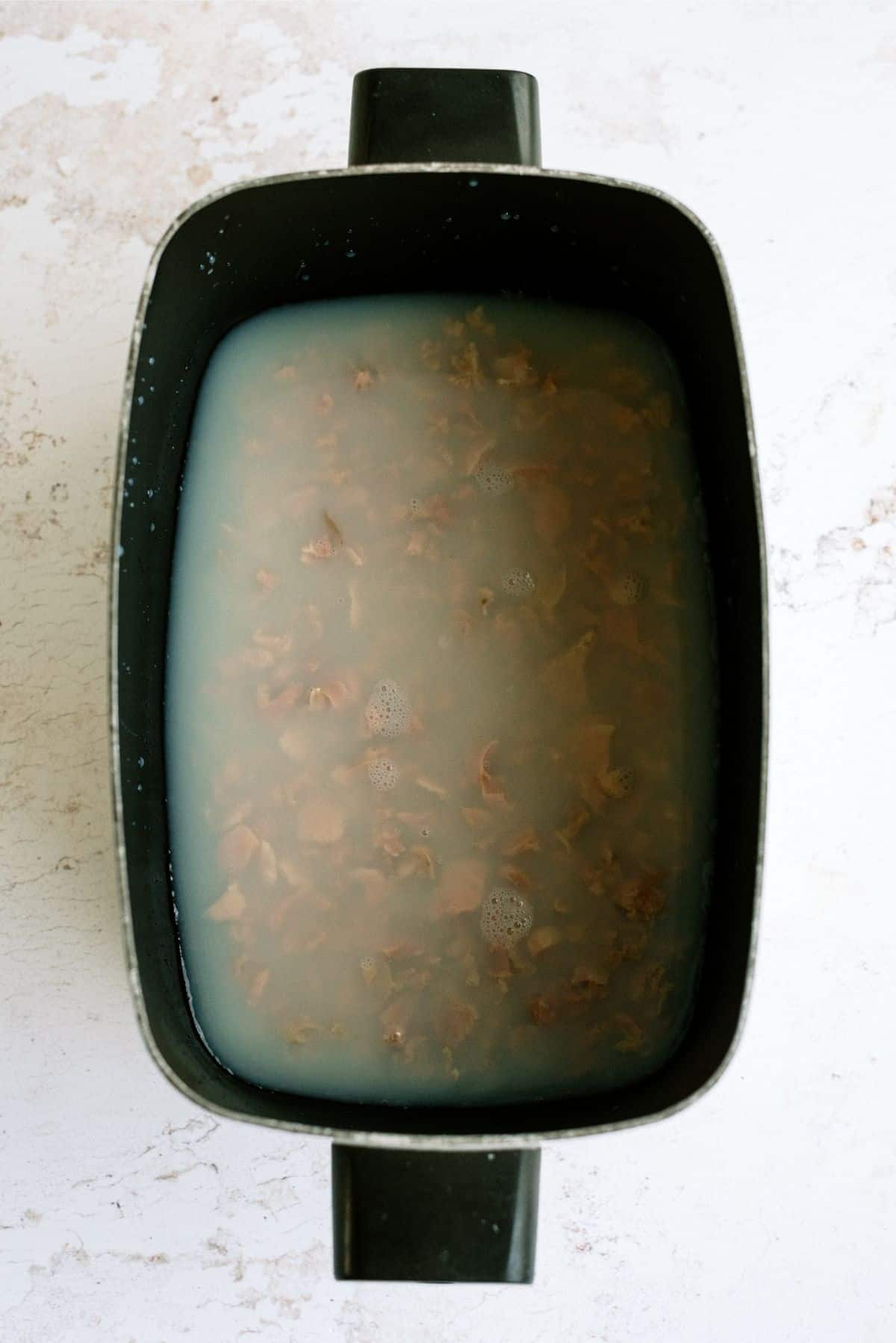 After the clams have been added, put the can of cream of mushroom soup, diced celery and garlic, peeled and diced potatoes, chopped bacon, dried basil, dried thyme, bay leaf, salt, and pepper into the slow cooker.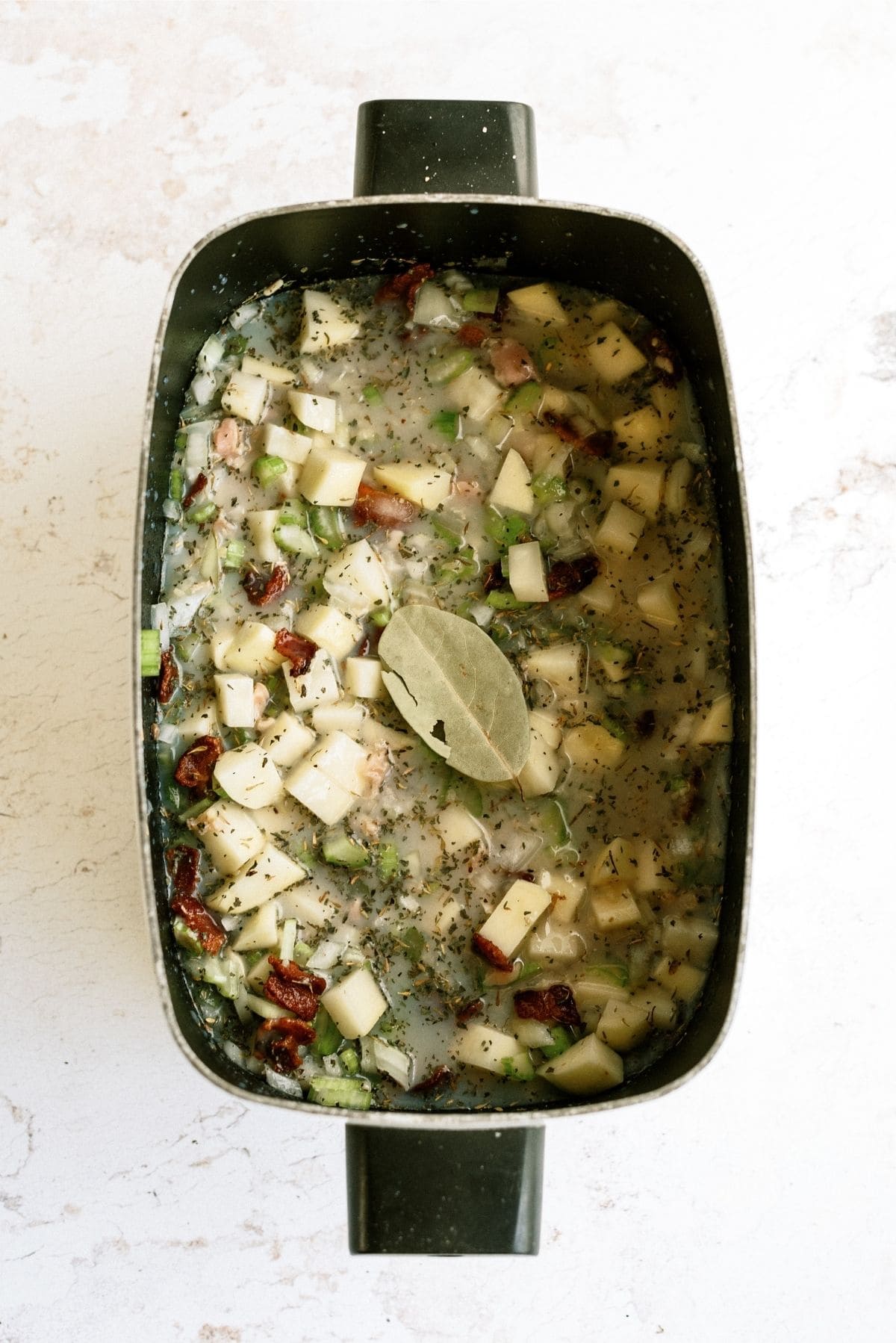 When all of those ingredients have been added to the slow cooker, give it a good mix and then put the lid on.
Now turn the slow cooker on high for 4 hours.
After the 4 hours is up, pour in the half and half and let it cook for another hour.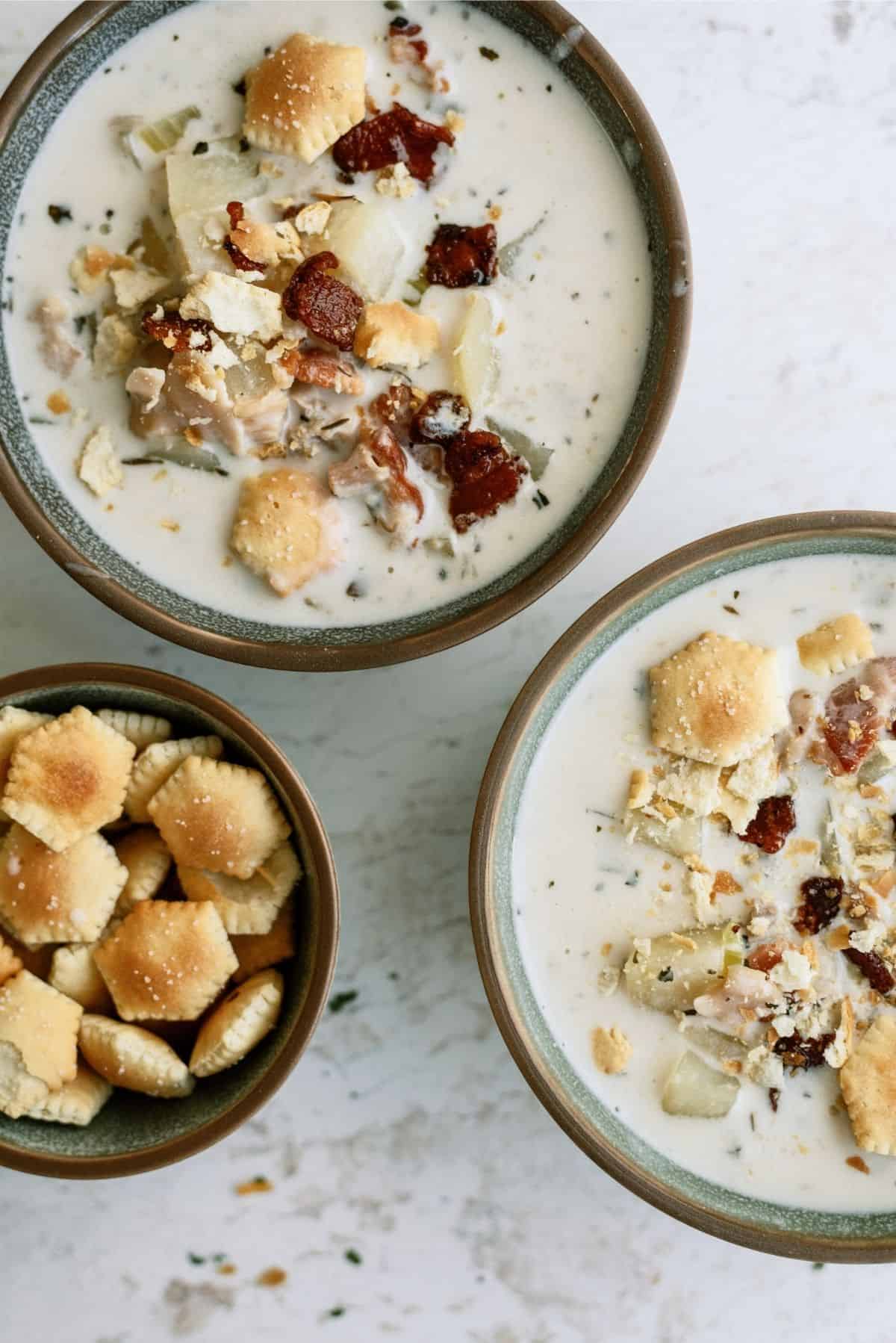 When the hour is done, remove the bay leaf from the chowder, serve up the soup and enjoy with your favorite bread to dip!
To Make The Best Clam Chowder Recipe You Will Need:
Cutting board (I love THIS large cutting board)
Knife
Slow cooker
Ladle