If you love cheesecake, you are going to love this fluffy cream cheese dessert. The two have a lot in common, this is just a fluffier and lighter cream cheese dessert with added pineapple flavor!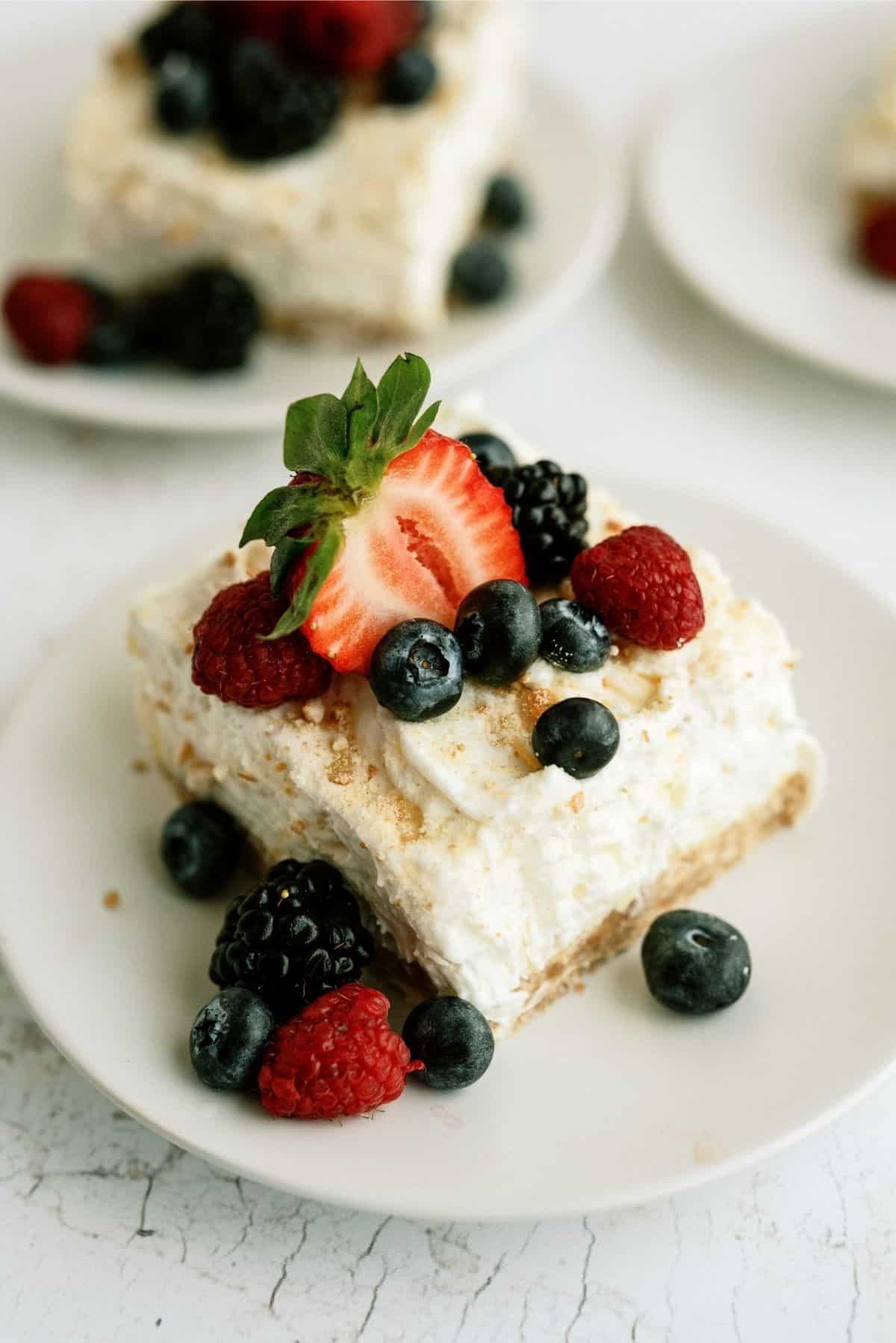 I always love a tasty, yet easy cream cheese dessert recipe, and this fluffy cream cheese dessert is that to a "T". It is a great take on the classic cheesecake, but with fruit and cream cheese base.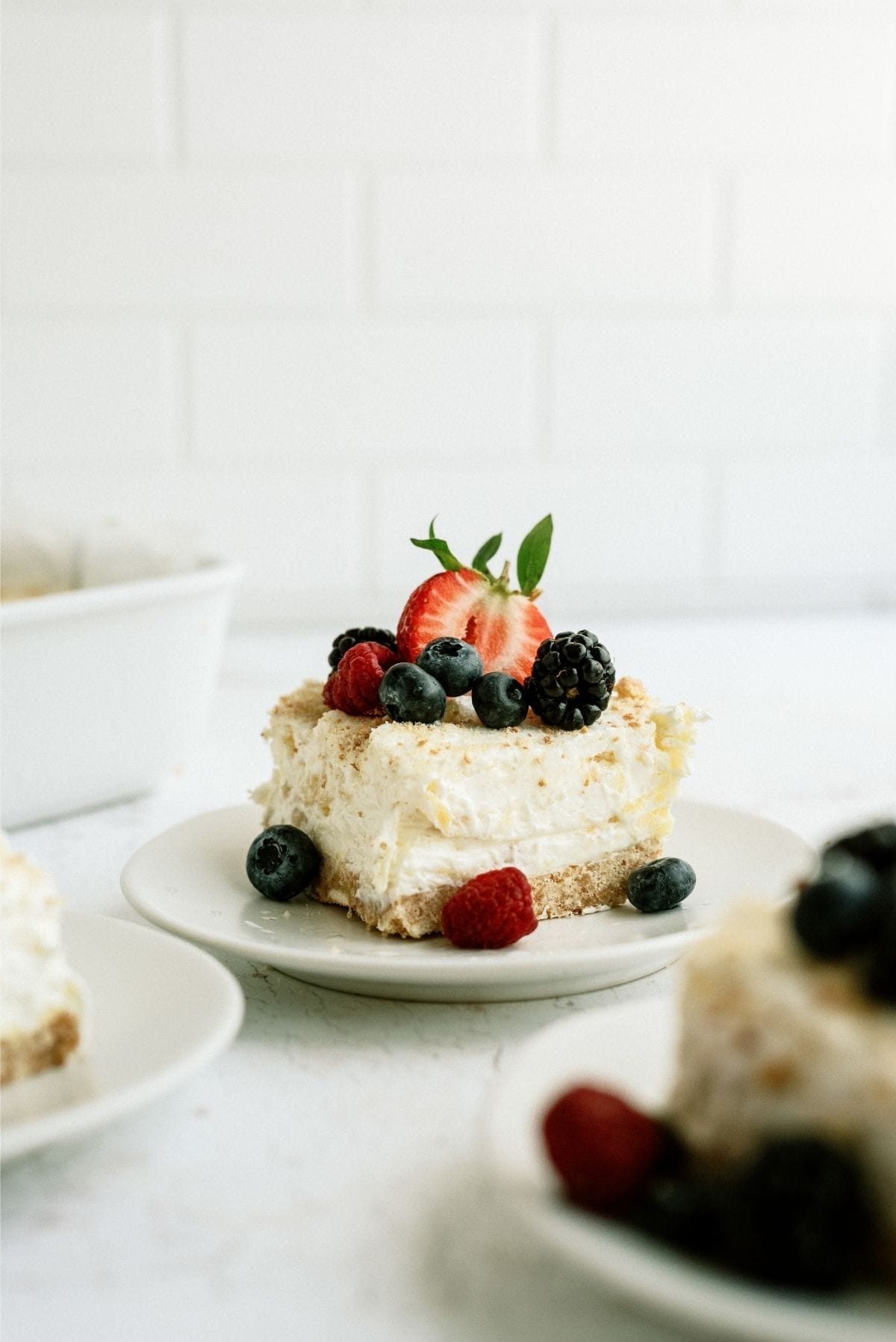 Summer desserts with cream cheese always seem to be a hit when you bring them to BBQ's, so make sure you bring this to your next one. It is sure to be a favorite family dessert this summer.
You can make this easy cream cheese dessert up the night before you need it and have it ready to go for your event or serve it for a refreshing dessert after dinner.
We have a lot of amazing cream cheese dessert recipes that you need to try. To name a few, our Cookies and Cream Cheese Bars and Raspberry Cream Cheese Jello Salad are wonderful recipes. You can find even more in our blog where we list 50 of our amazing cream cheese desserts!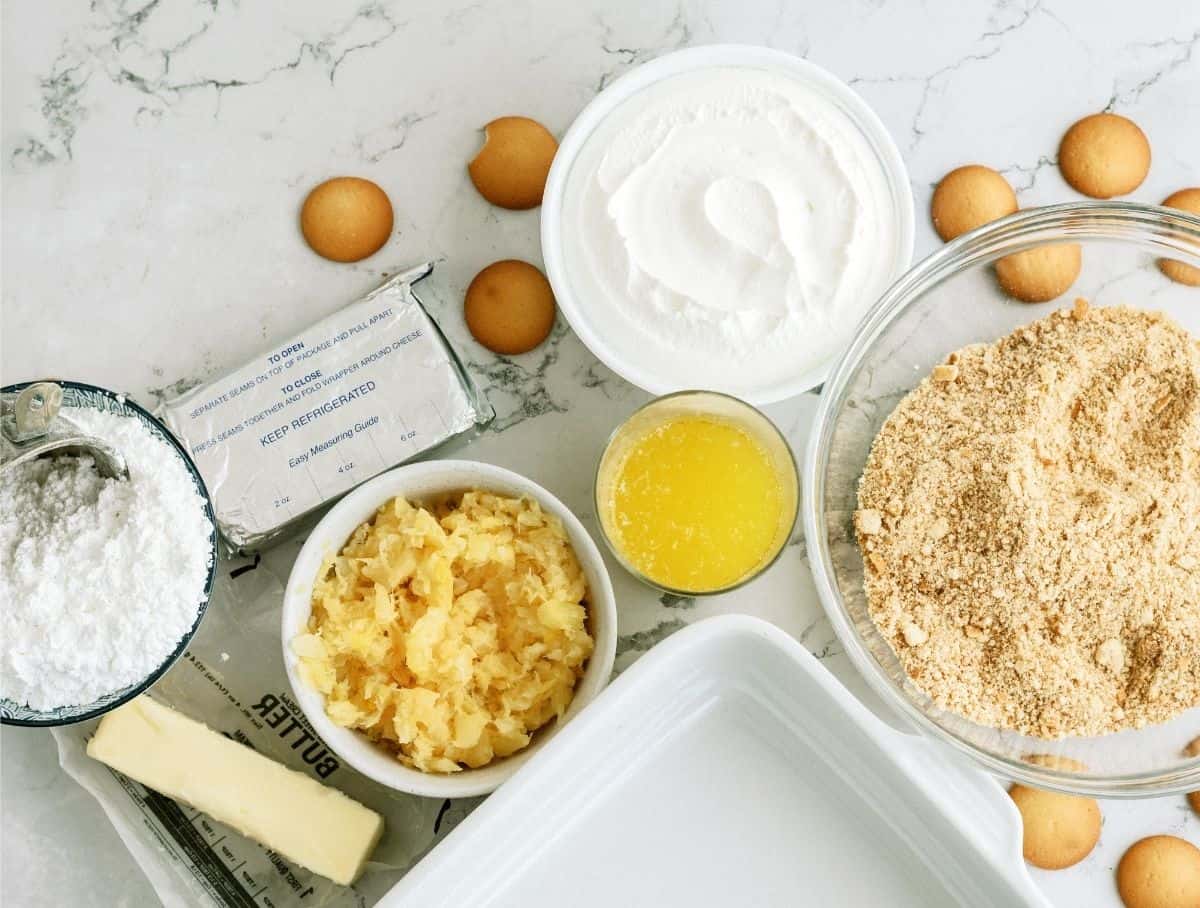 Ingredients Needed For Our Fluffy Cream Cheese Dessert:
Crushed vanilla wafers
Unsalted butter
Powdered sugar
Cream cheese
Cool Whip
Crushed pineapple, drained
Fresh berries (pick your favorite), optional topping
How To Make Our Fluffy Cream Cheese Dessert:
Begin by making the crust for this recipe.
Melt the butter in the microwave in a medium microwave safe bowl.
After the butter has melted, let it cool for a few minutes.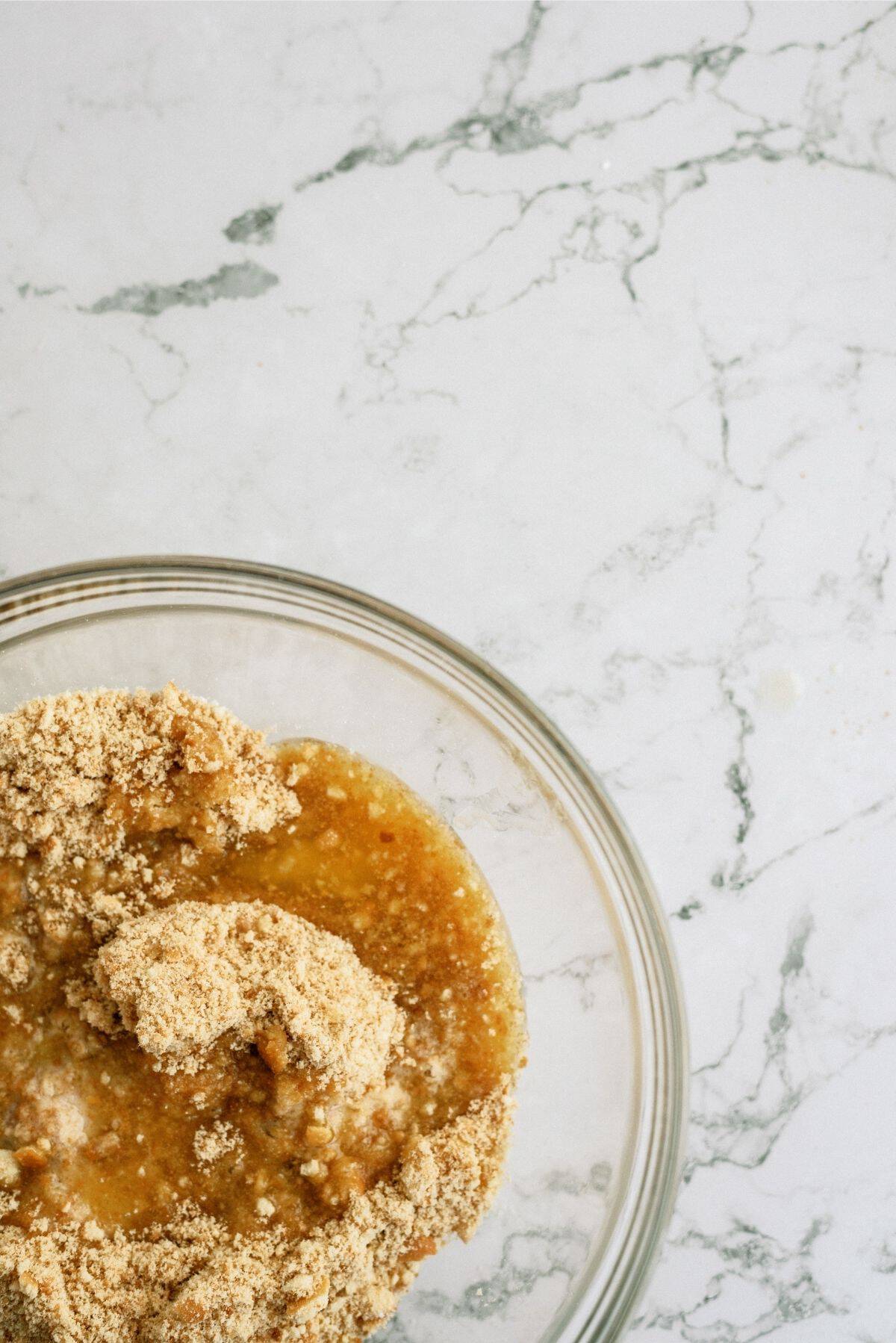 Then, add in the vanilla wafer cookie crumbs to the melted butter and toss it together until the crumbs are well incorporated into the butter.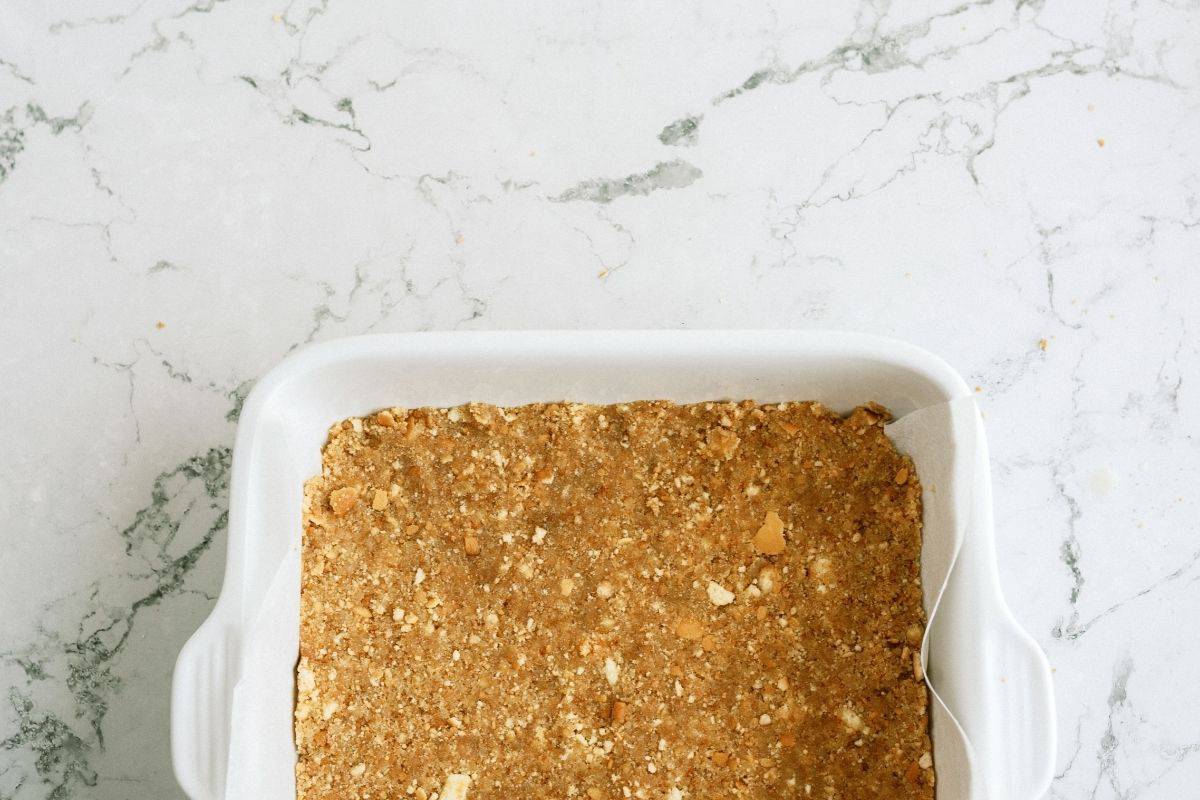 Take 2 cups of the crumb mixture and press it firmly into the bottom of a 9×9 square pan.
PRO TIP: Put the crumbs in the fridge to let the butter set up and help the crumb crust solidify.
Next, begin the cream cheese layer by beating together the cream cheese and butter together with a stand mixture until they are well incorporated.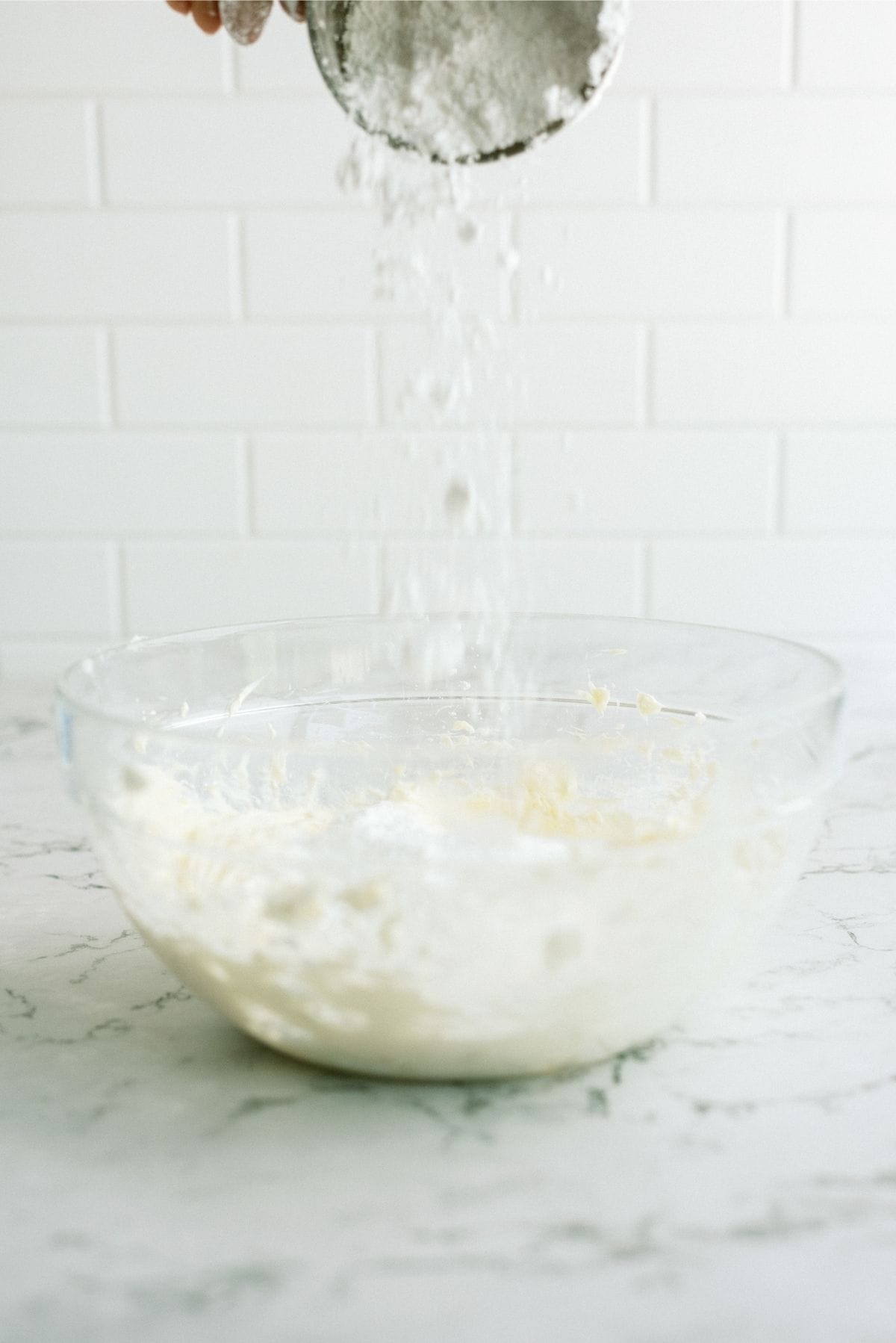 Then, turn the mixer down to a low speed and add in the pwodered sugar, one cup at a time until all of the powdered sugar is mixed together.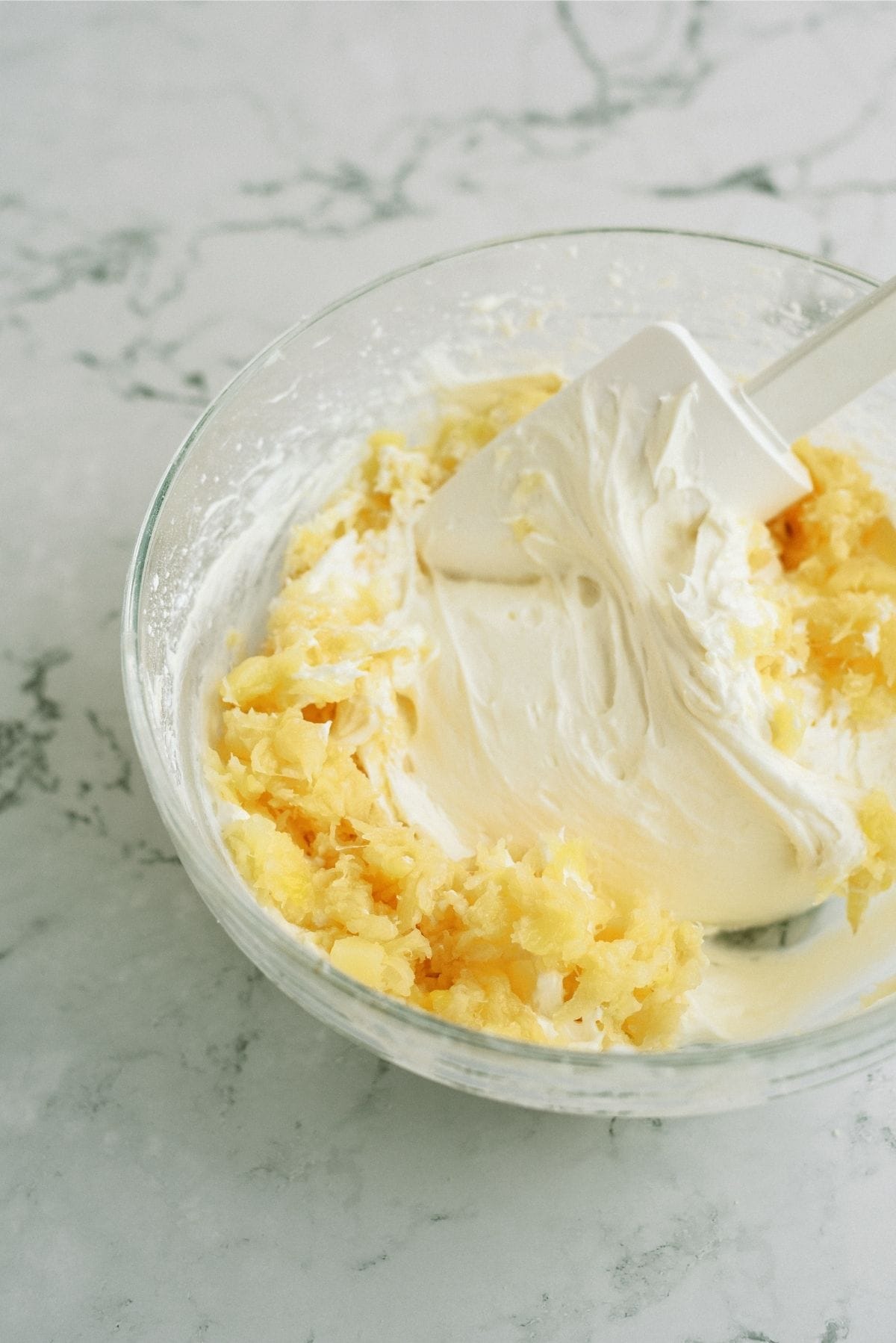 Now, scrape down the sides of the bowl and add in the drained crushed pineapple and cool whip and stir it carefully together with a rubber spatula.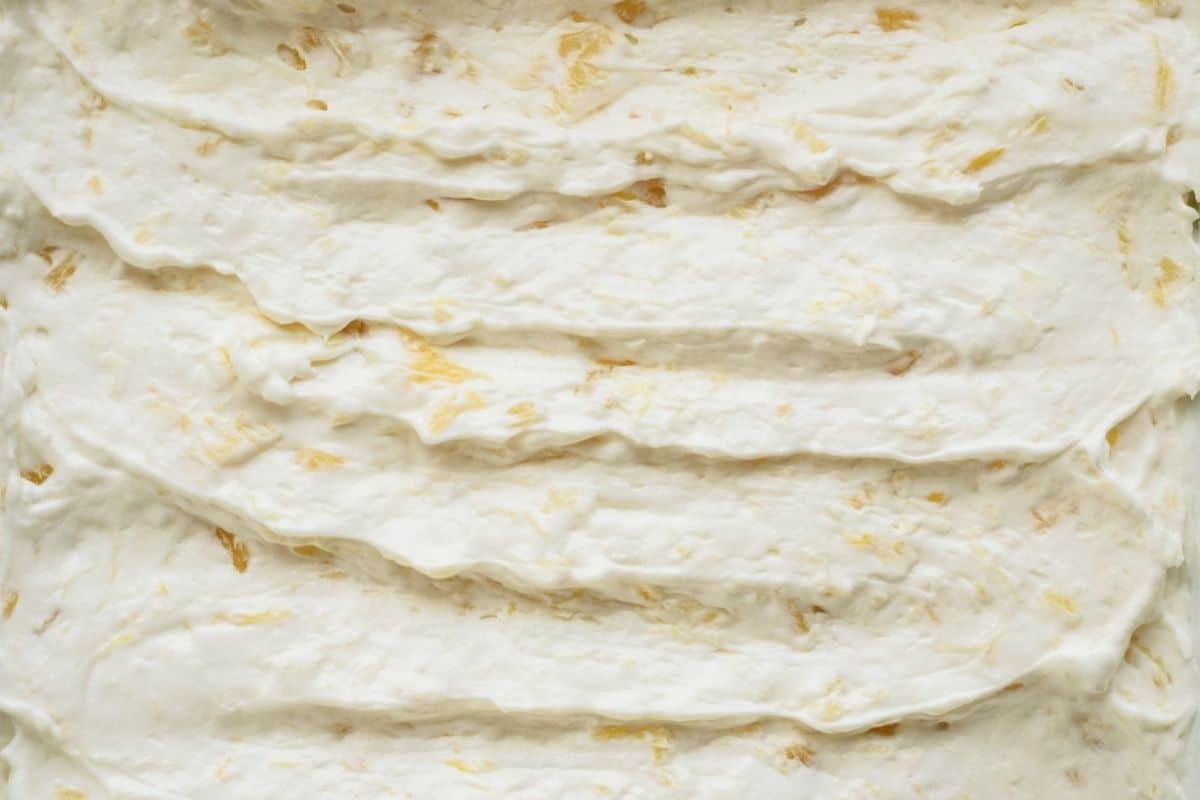 Once everything is incorporated, spread the pineapple and cream cheese mixture over top of the cooled crust and spread it out evenly.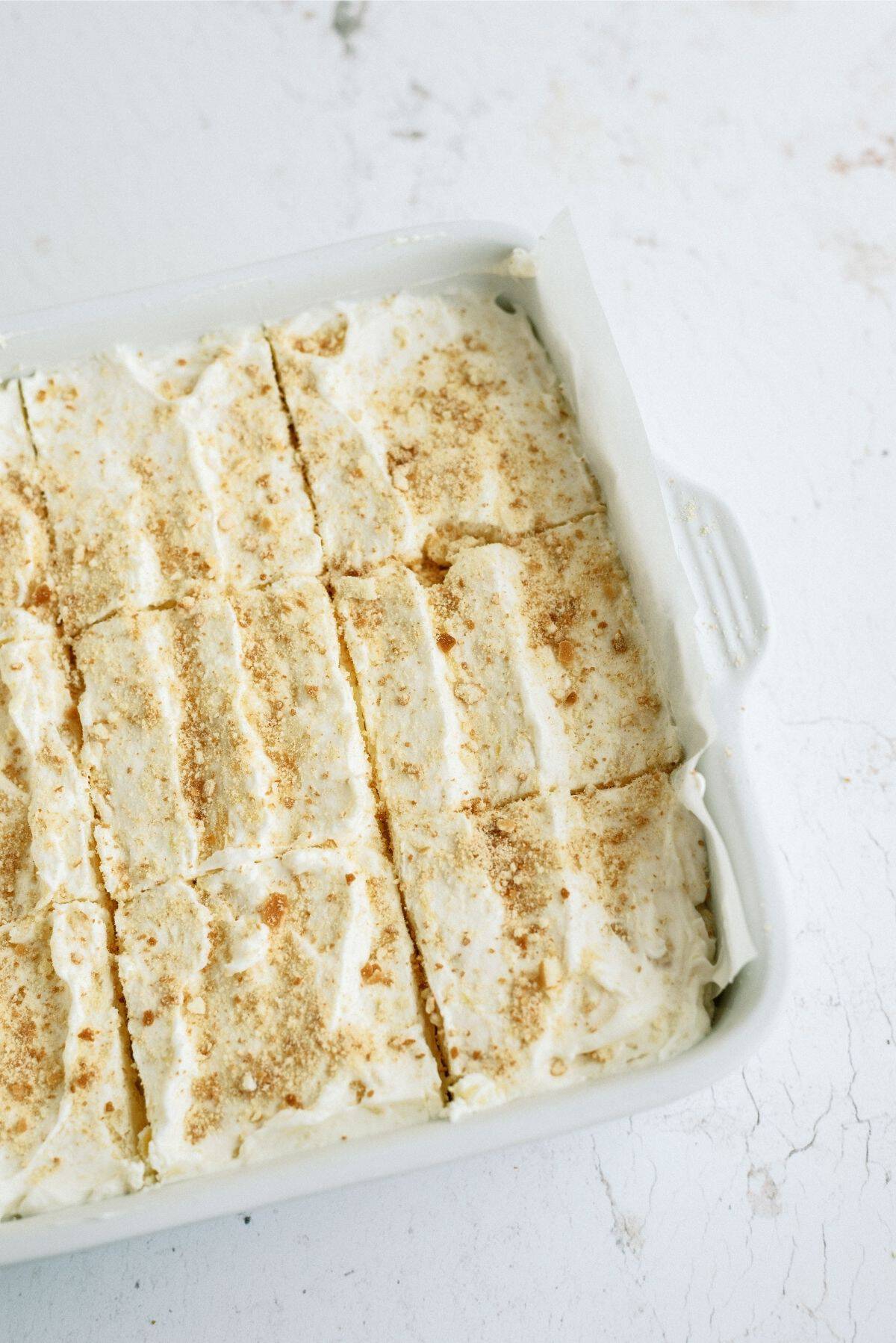 Then, sprinkle the remaining cookie crumbs on top of the cream cheese layer.
Now, just place the pan in the refrigerator and let it cool for at least 4 hours, but preferably overnight if possible.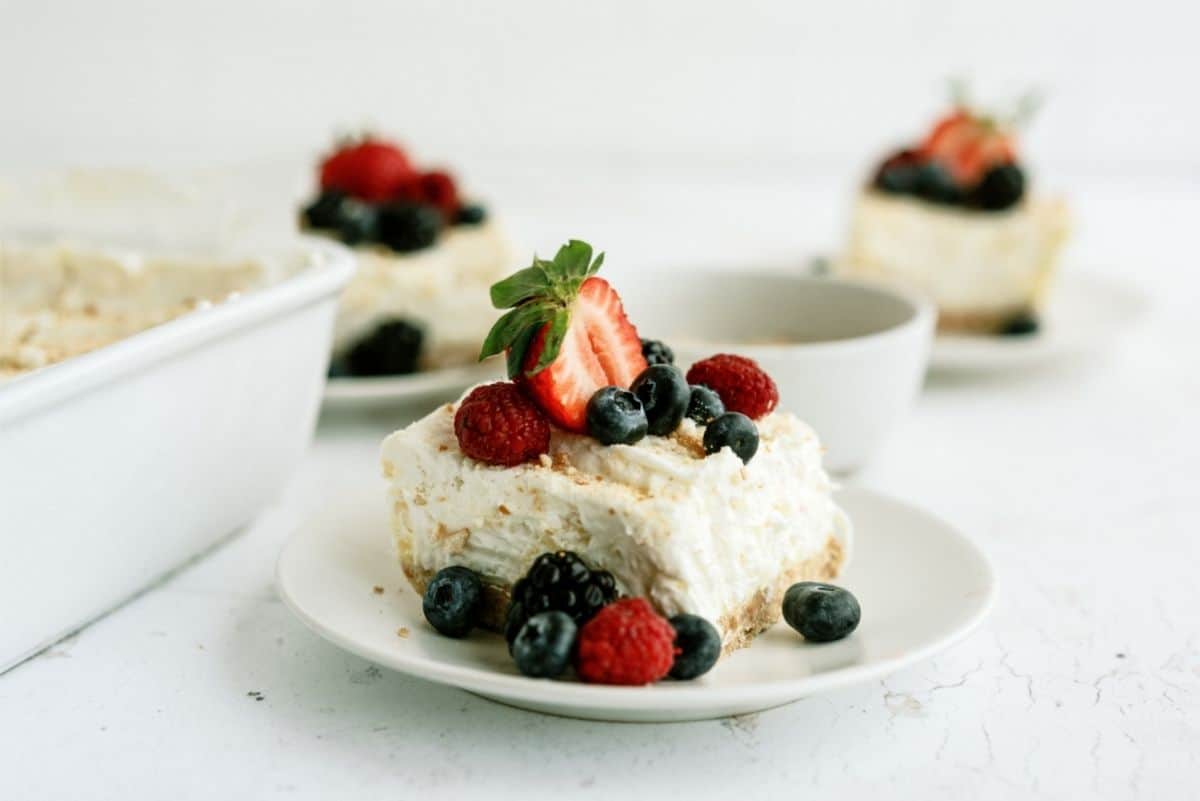 When you go to serve the fluffy cream cheese dessert, top it with your favorite berries, and enjoy!
To Make This Fruit and Cream Cheese Dessert You Will Need:
9×9 pan (THIS is a good one.)
Rubber spatula
Stand Mixer
Medium microwave safe bowl