If you love a good pumpkin roll, then you are going to fall in love with these cream cheese and pumpkin roll bars! This is an easy pumpkin roll recipe that you can make without the fear of making an actual roll.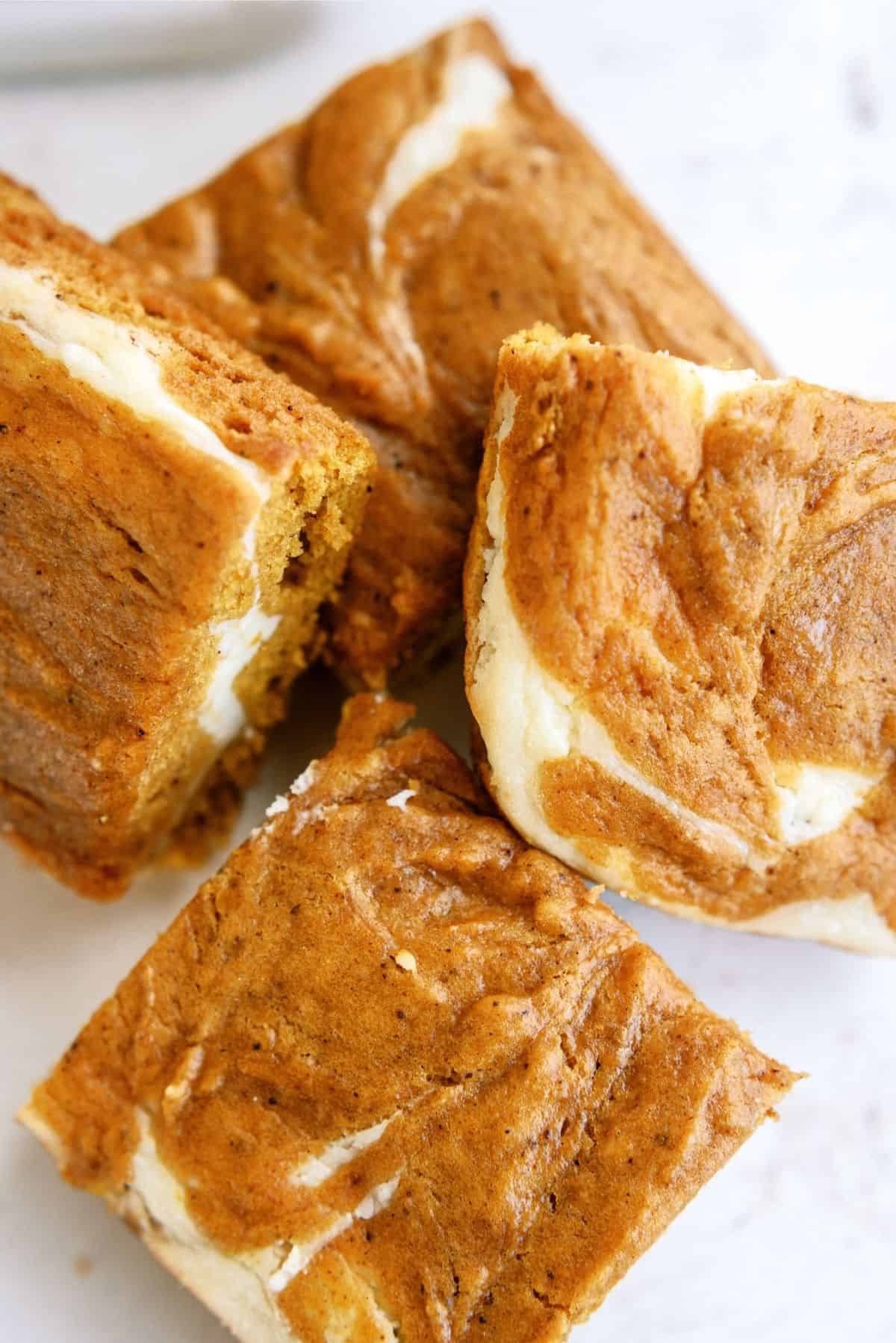 Now that Fall is in full swing, I need to introduce our cream cheese and pumpkin roll bars. They are the best pumpkin recipe to make if you love the classic pumpkin roll holiday dessert.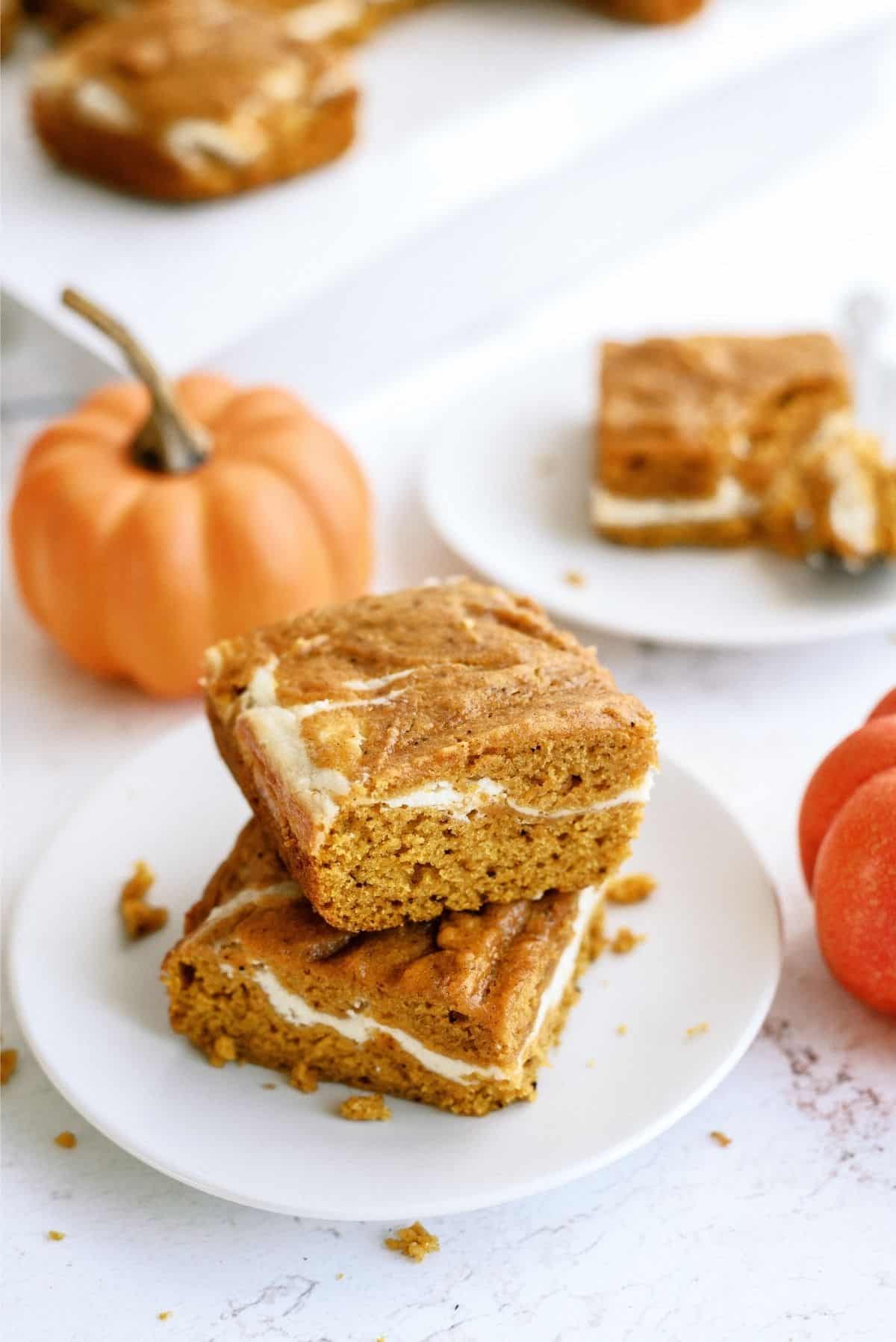 For me, making a pumpkin roll was very intimidating for the longest time, and still is a bit. If I feel like I don't have the time or attention to put towards making a pumpkin roll it will not turn out and then I have just wasted my time and ingredients.
Well with these pumpkin roll bars, you do not have to worry about any of that! It is the easiest pumpkin roll recipe you can make and still get that wonderful flavored dessert we all know and love.
So before all the pumpkin is gone in the grocery stores, make this delicious holiday dessert along with our pumpkin pie truffles, easy double layer pumpkin pie, and pumpkin pie cake all need to make the list!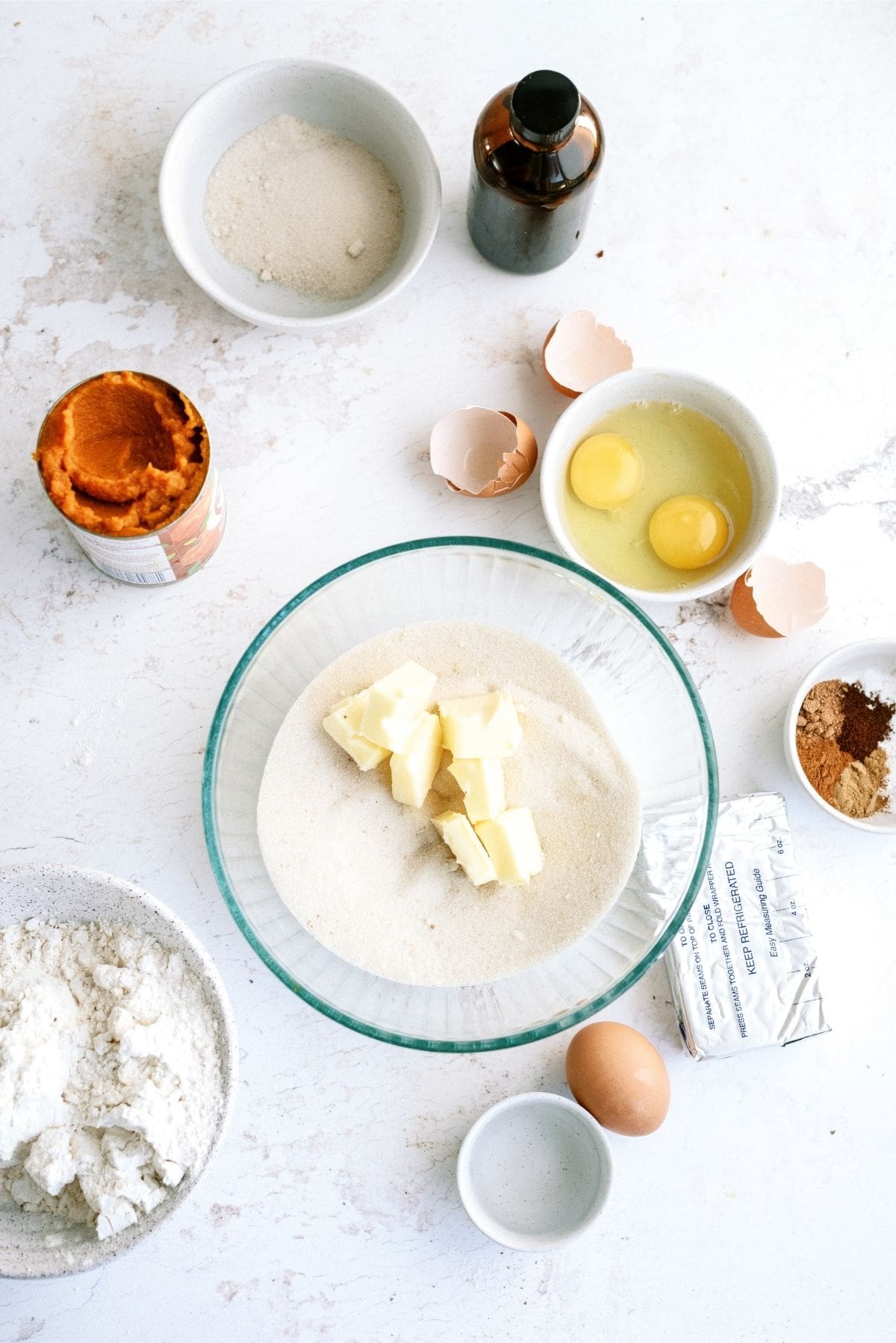 Ingredients You'll Need For Our Cream Cheese and Pumpkin Roll Bars:
Butter
Sugar
Eggs
Pumpkin puree
Vanilla extract
Water
Flour
Cinnamon
Cloves
Ginger
Nutmeg
Baking soda
Baking powder
Salt
Cream cheese
How To Make Our Cream Cheese and Pumpkin Roll Bars:
When you are ready to make these pumpkin roll bars, start by preheating the oven to 350 degrees.
Then prepare your 9×13 inch pan by spraying it with nonstick cooking spray.
In a medium mixing bowl beat together the softened butter and sugar with a mixer on medium speed until they are nice and smooth.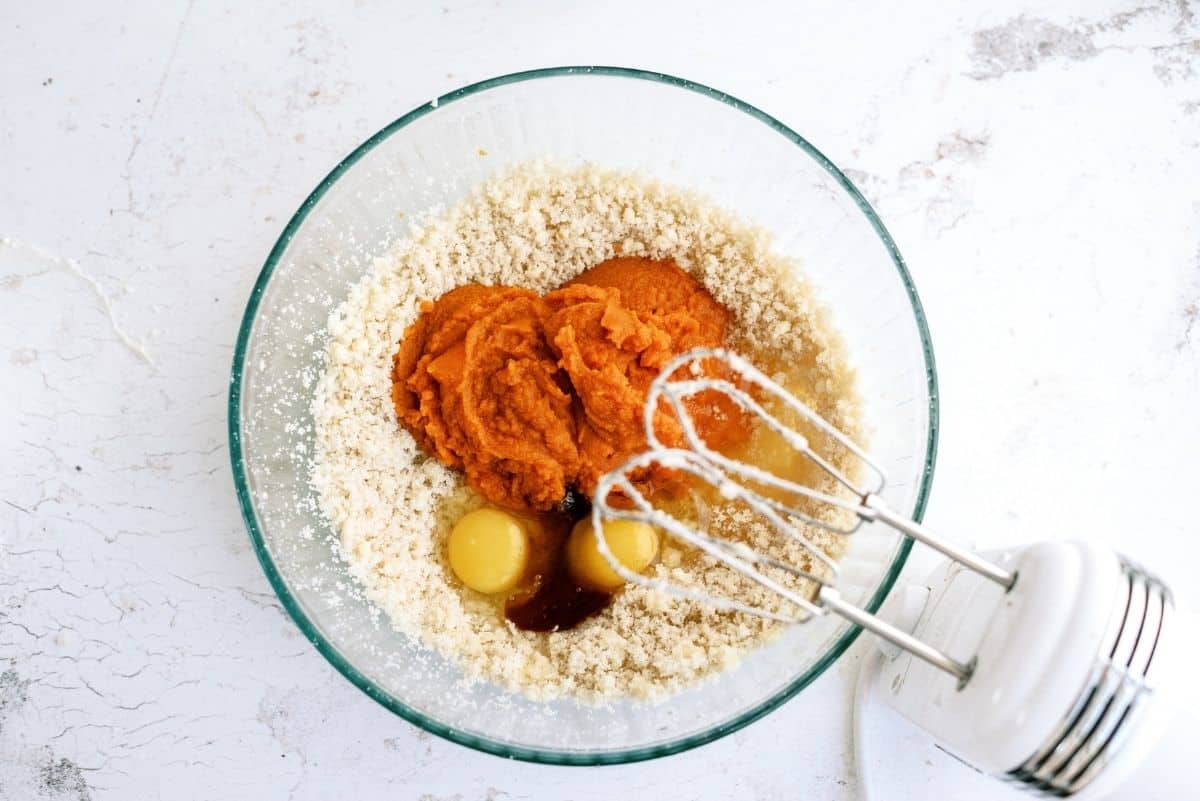 Next you need to add in the eggs, pumpkin puree, vanilla extract, and water until it is all combined and well blended.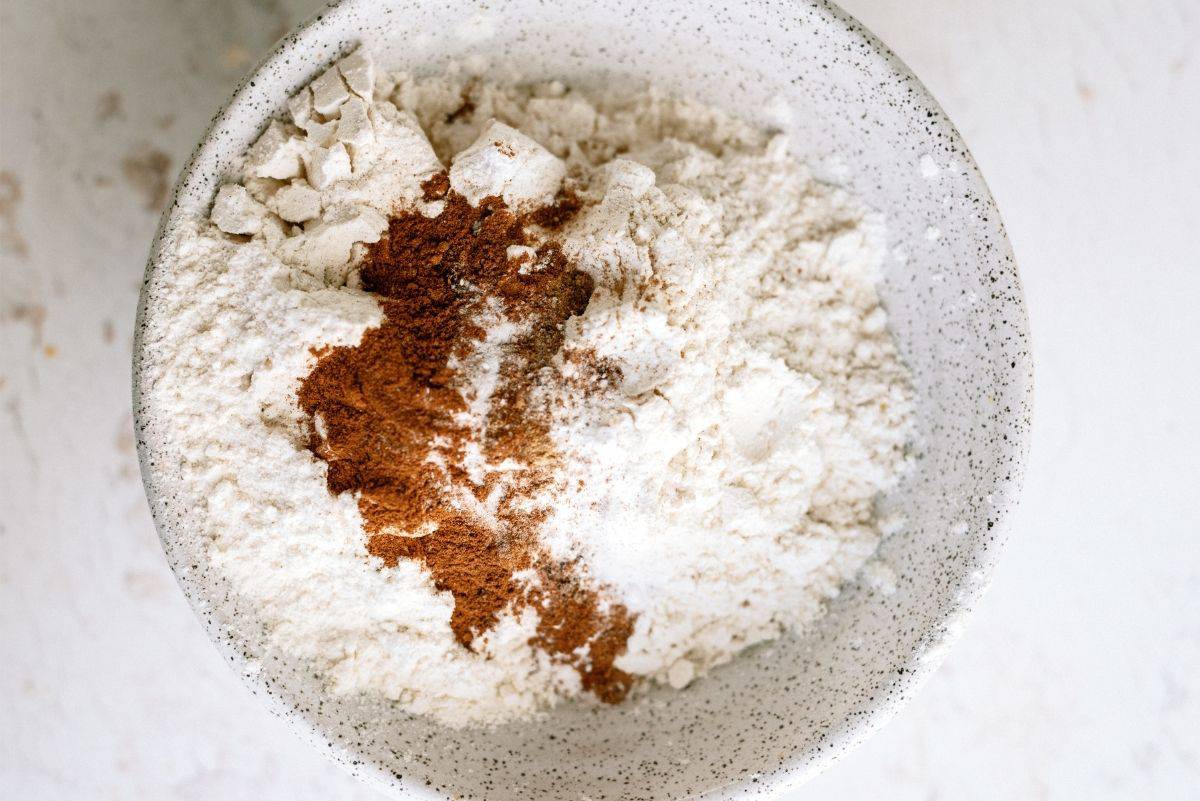 Now in a separate mixing bowl you need to mix together the flour, cinnamon, cloves, ginger, nutmeg, baking soda, baking powder, and salt making sure it is all mixed in well.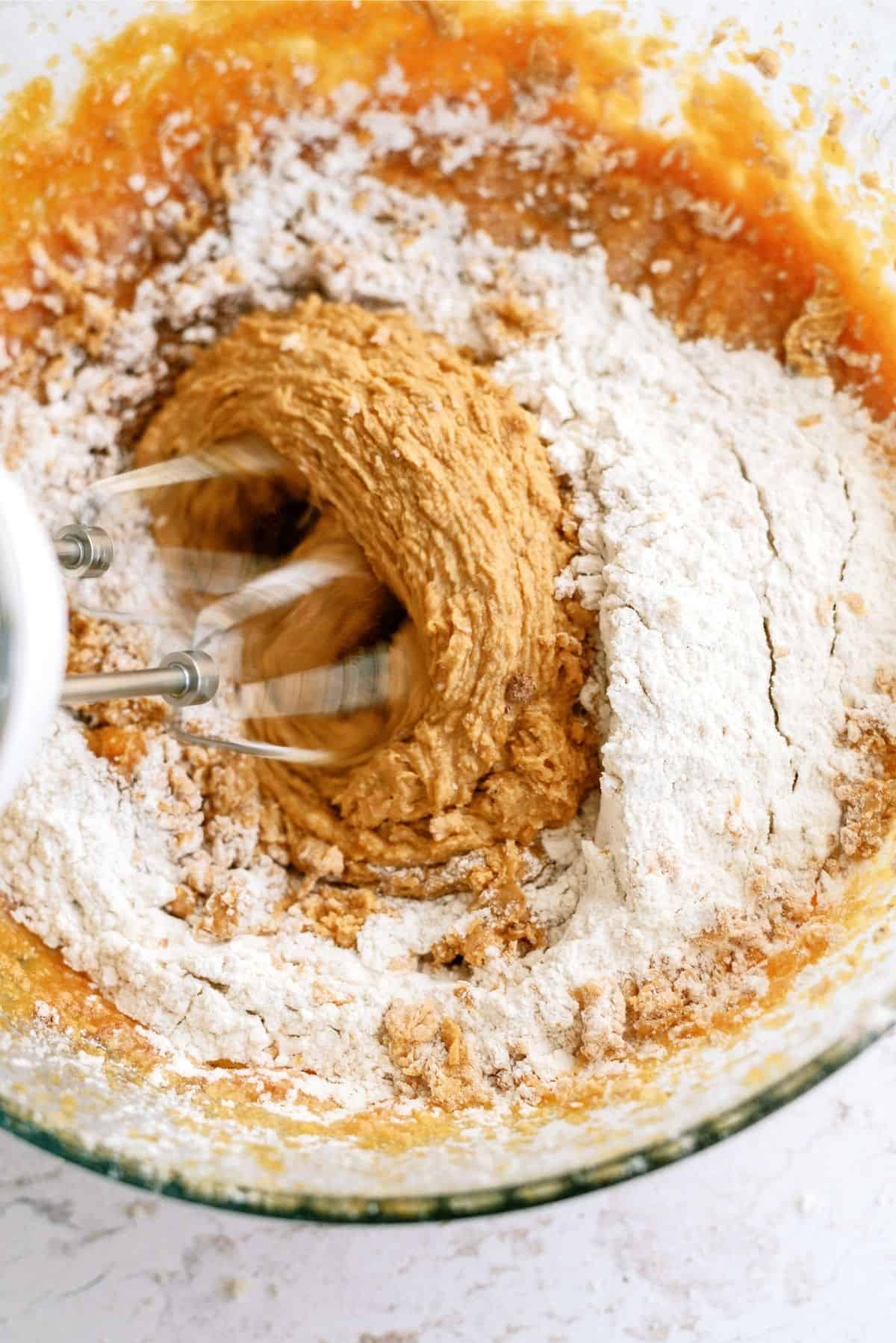 Then add those dry ingredients into the wet ingredients (AKA the pumpkin and butter mixture) and combine it together well.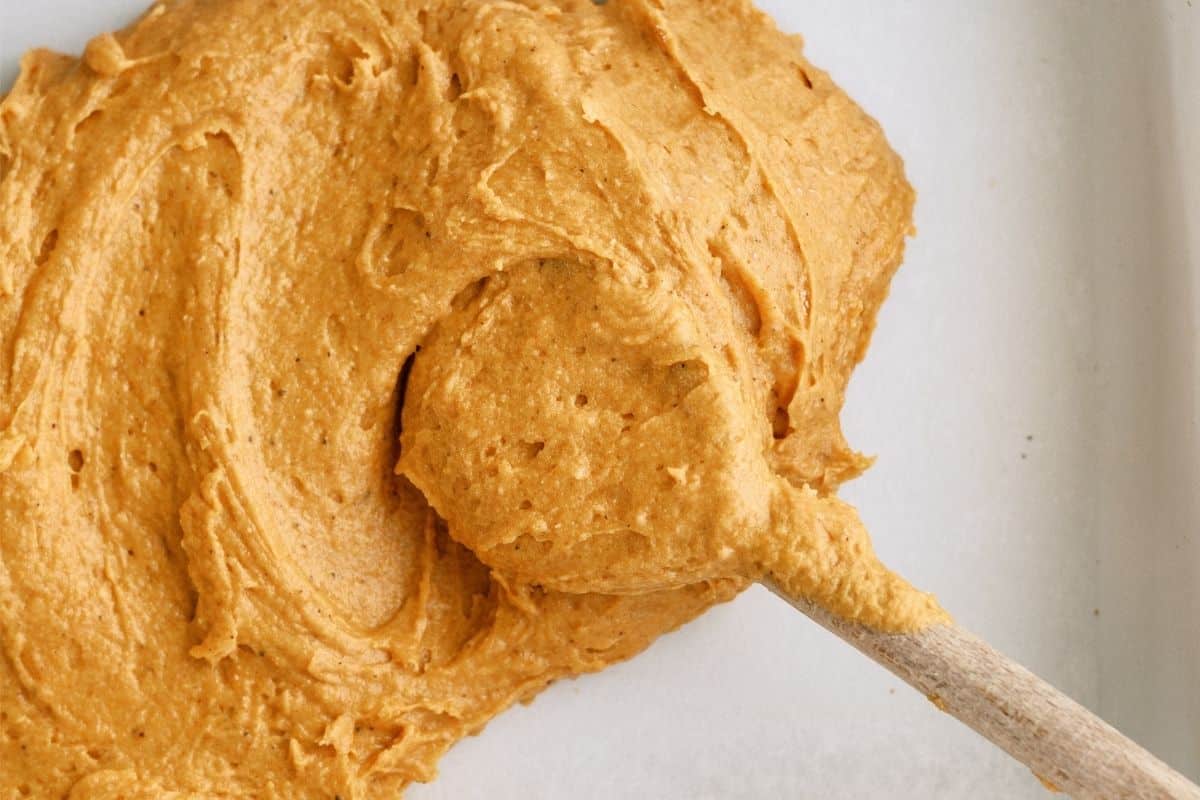 Once that is mixed together, spread ⅔ of the pumpkin mixture into the bottom of the pan.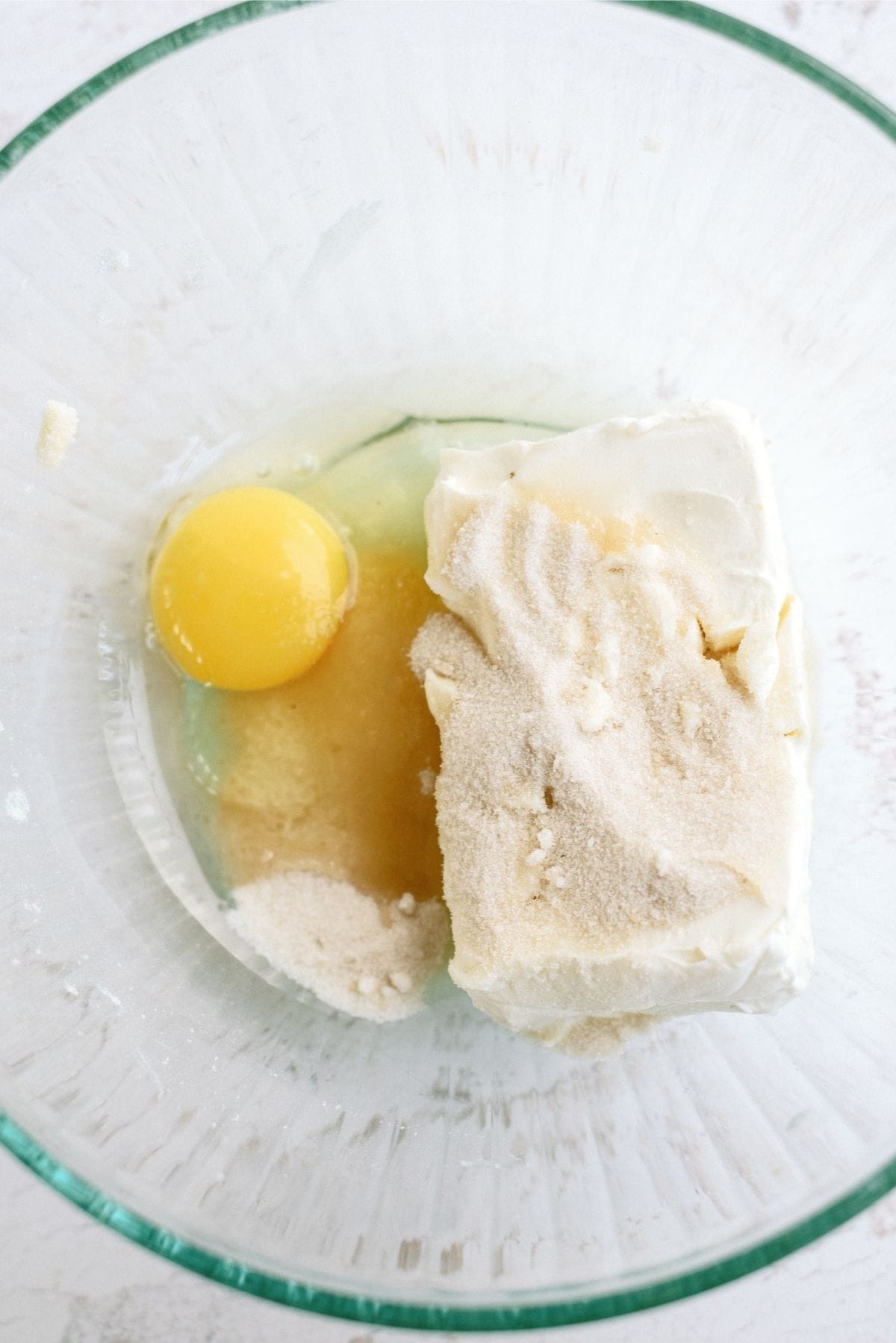 In another small bowl mix the cream cheese, eggs, granulated sugar, and vanilla with your mixer on medium speed.
Continue mixing it all up until the frosting is nice and creamy.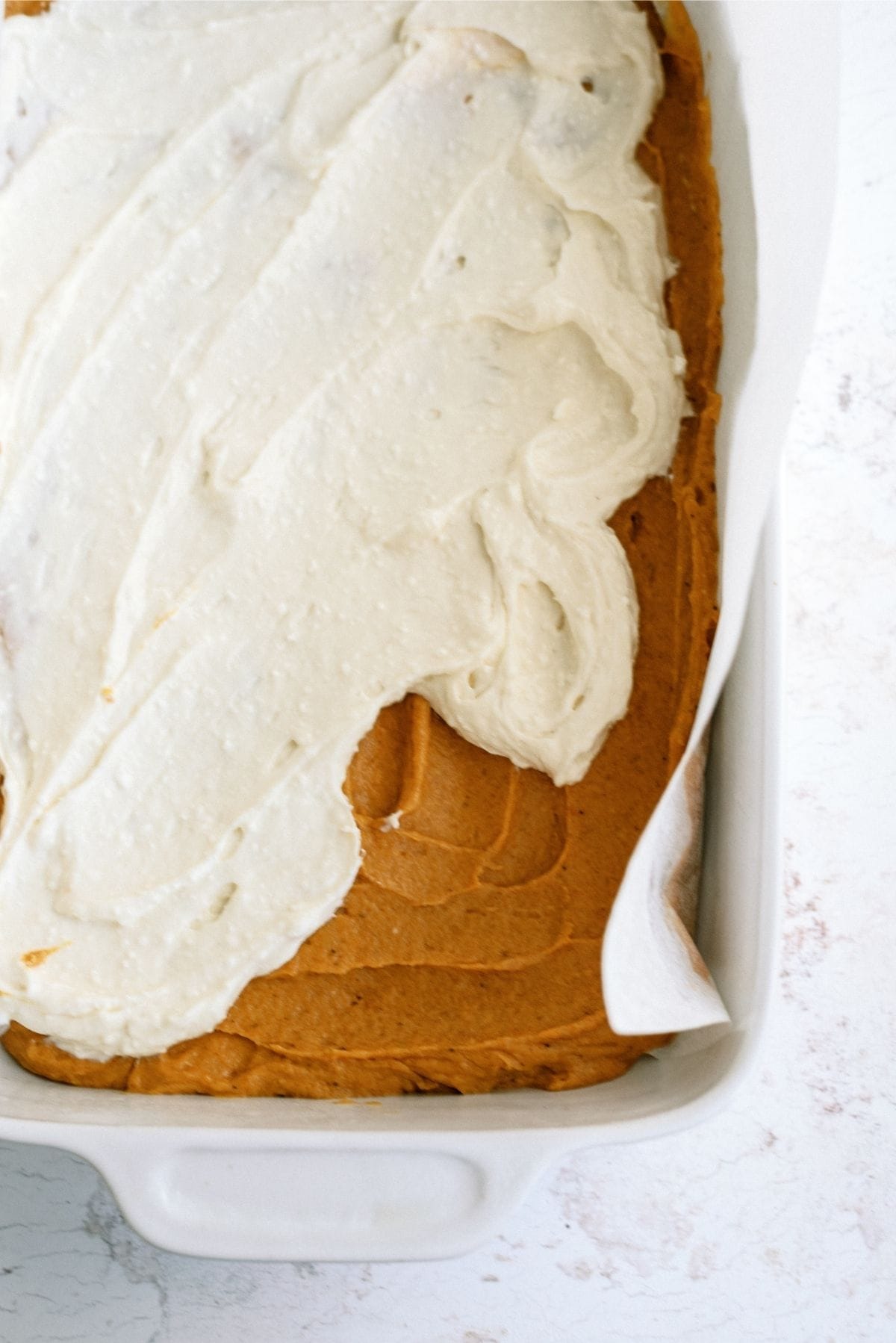 Then drop large spoonfuls of the cream cheese frosting across the whole pan and then try your best to spread it out throughout the pan with a spatula.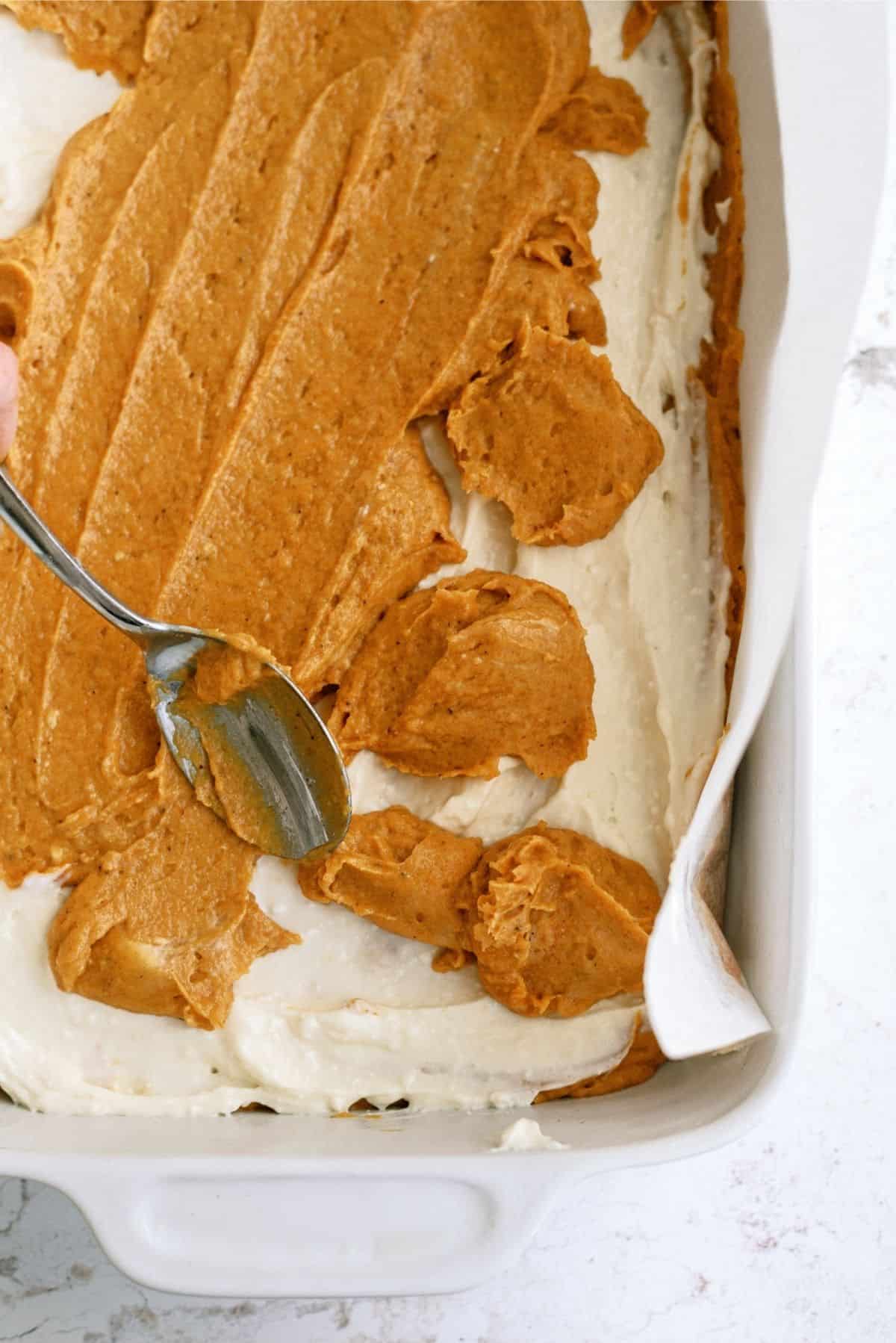 Now drop the remaining pumpkin mixture over top of the cream cheese layer and then spread that out as best as you can.
To create the swirl on top, use a butter knife and place the tip in batter and swill it around to give the cream cheese and pumpkin layers a little mix.
Then place the pan in the oven for 30-35 minutes and let it bake until the center of the pumpkin batter springs back when you slightly push on it.
Pull them out of the oven and let the bars cool completely, then cut them in squares and enjoy!
To Make This Holiday Dessert Recipe You Will Need:
9×13 inch pan
Hand or stand mixer
Medium-sized mixing bowls (2)
Spatula
Nonstick cooking spray
Butter/Table knife