The best way to eat your vegetables is to dip them! We love this Fresh Spinach Dip for vegetables and crackers.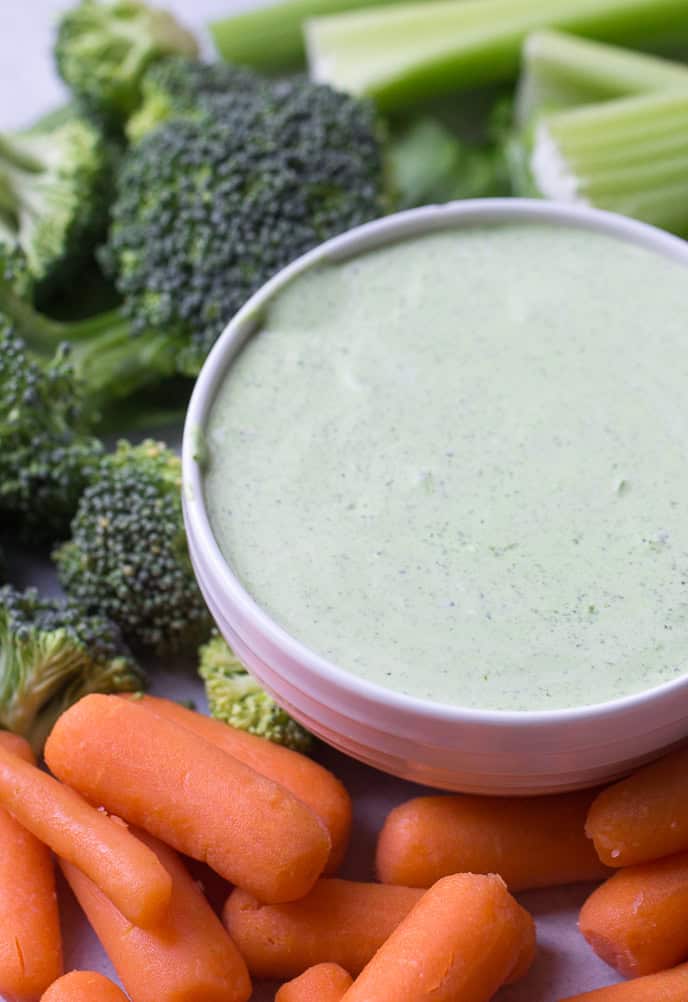 This Fresh Spinach Dip recipe is one our grandma has made for every get together for as long as I can remember!
Fresh Spinach Dip is one way to get EVERYONE to eat their vegetables, and just about anything else they choose to dip. It's so tasty, and easy!
How to make fresh spinach dip:
Chop up your spinach leaves in a food processor or blender; place them in a bowl and set aside.
Cut up cream cheese into small blocks and put into your food processor.
Add the accent seasoning and minced onion and blend together until well combined. This works best if your cream cheese has softened.
Add the mayonnaise and blend until smooth.
Add the chopped up spinach and half and half to the cream cheese/mayo mixture and blend well.
If it is too thick, you can add a little more half and half until you get it to the consistency you like.
We love to dip fresh vegetables in our Spinach Dip but your favorite crackers would be delicious too!