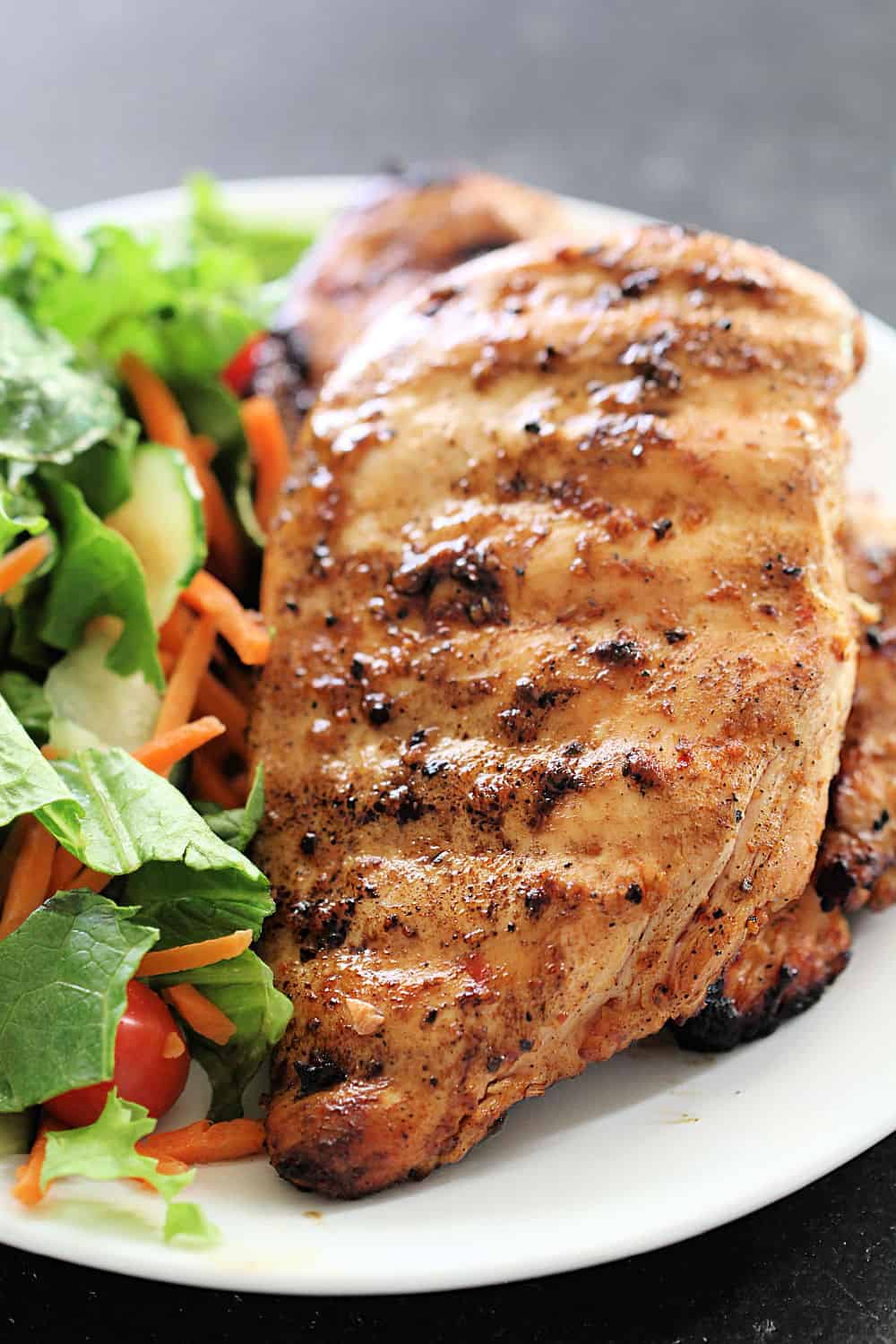 If you're nervous about your new smoker, don't be! This Easy Smoked Chicken Breast is the perfect beginner recipe! It's basically fool proof!
Serve it with our Mom's Easy Potato Salad Recipe, or this Broccoli Salad and don't forget about dessert!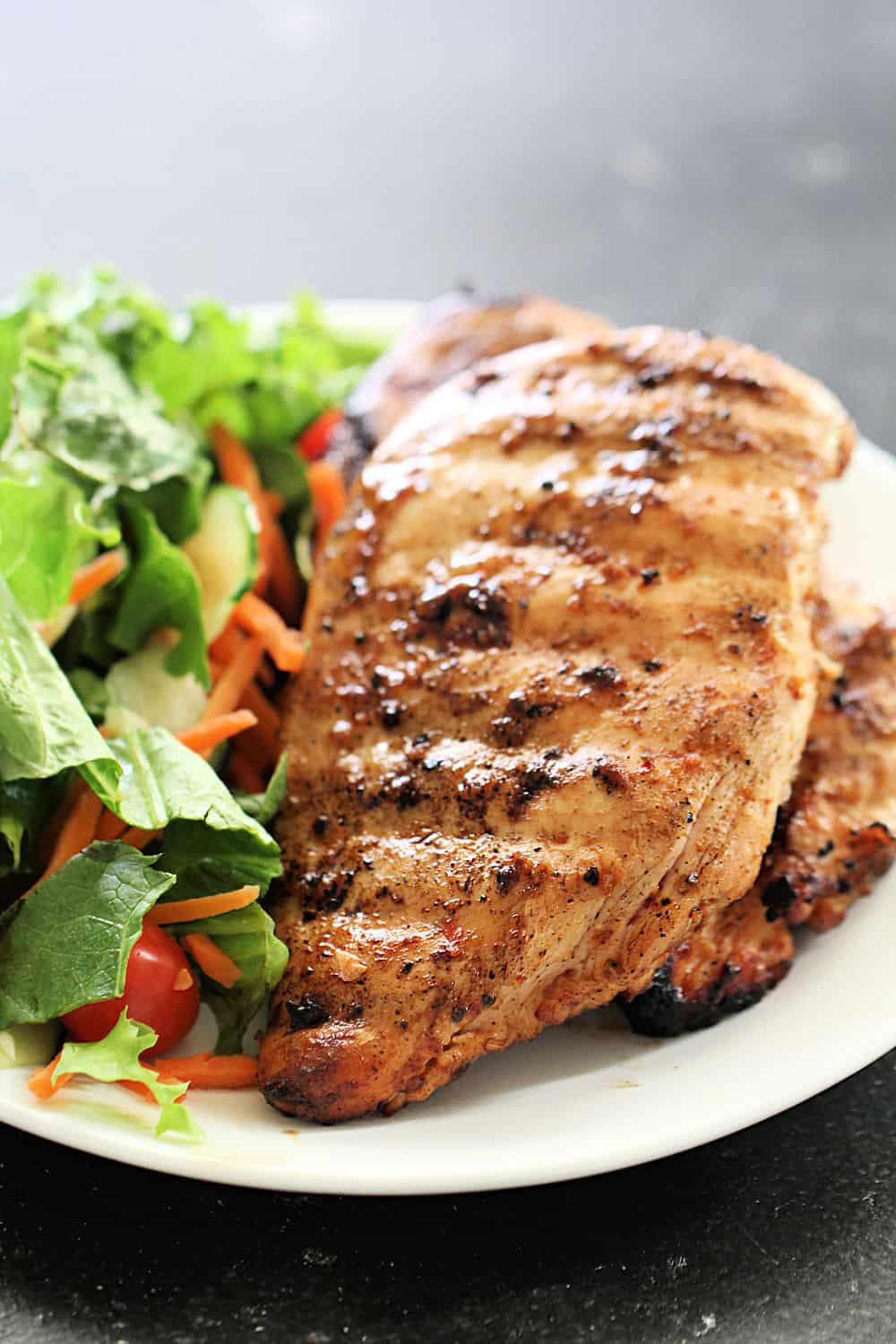 Ingredients needed for Easy Smoked Chicken Breast Recipe:
15 ounces Italian dressing (I used Wishbone Italian dressing, any kind will work)1 1/2 pounds boneless, skinless chicken breasts (about 3 breasts)
Chicken rub (homemade -see recipe below- or store bought)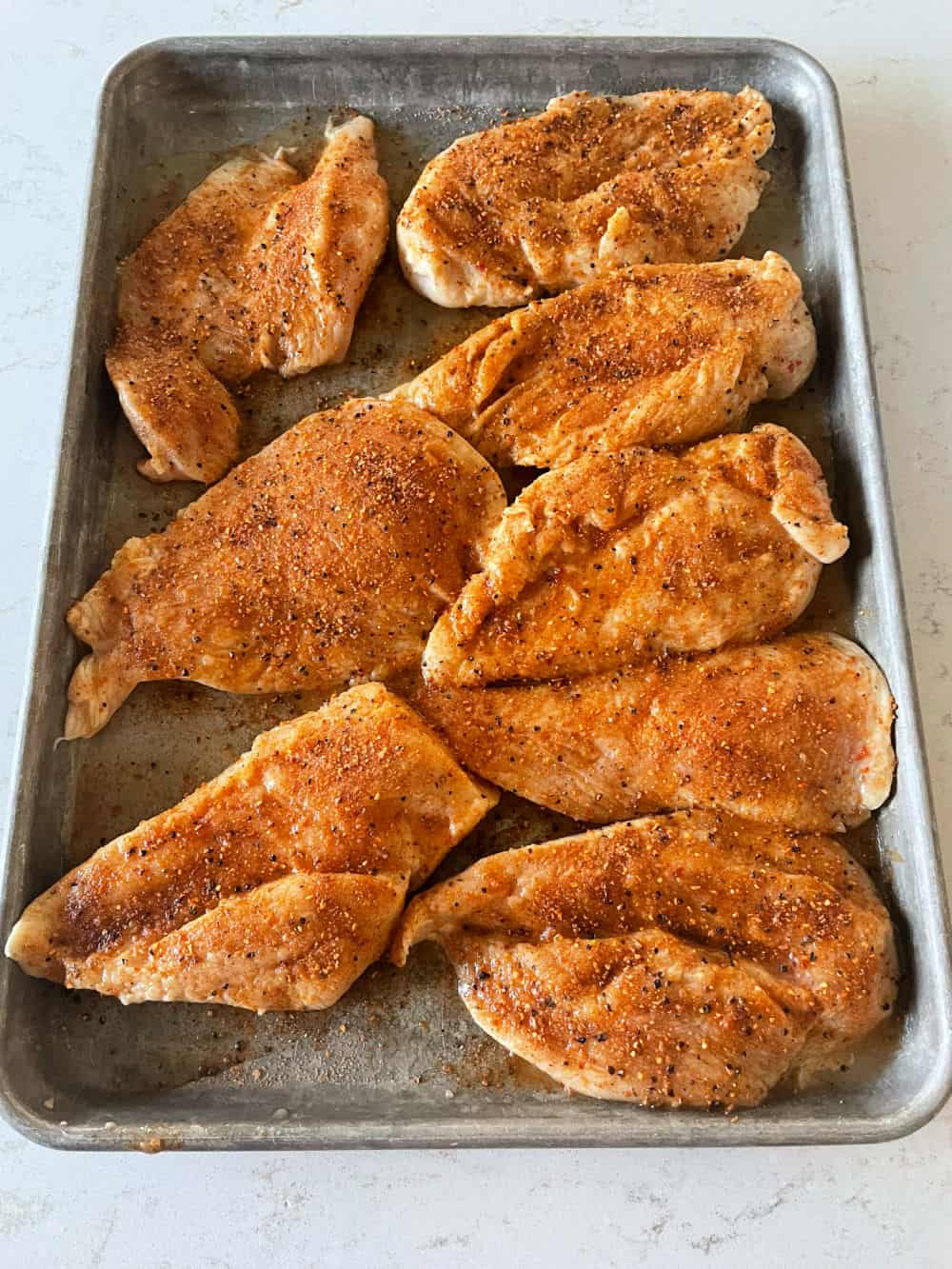 Homemade Chicken Rub Ingredients:
2 Tablespoons brown sugar
1 1/2 Tablespoons paprika
1 Tablespoon salt
1 Tablespoon garlic powder
1 Tablespoon onion powder
1 1/2 teaspoons cayenne pepper (more or less depending on how much of a kick you prefer)
How long does it take to smoke chicken breasts?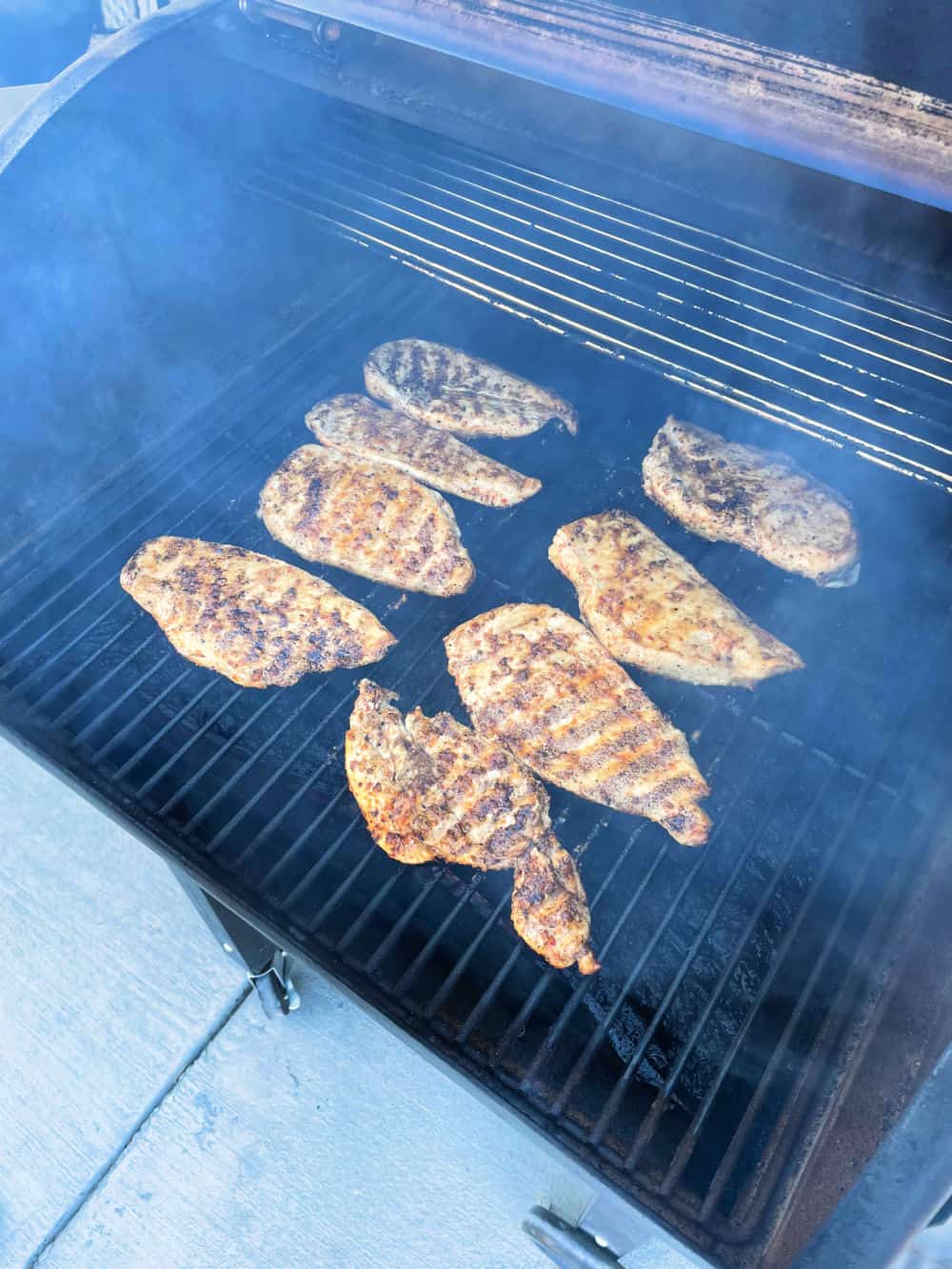 The lower the temperature you set your smoker at, the longer it will take to cook and the more smoky flavor your chicken will absorb. You want your chicken to reach 165 degrees internally.
If you are smoking your boneless chicken breast at 225 degrees, it will take 70-80 minutes to fully cook.
If you are smoking your boneless chicken breast at 275 degrees, it will take 55-65 minutes to fully cook.
If you are smoking your boneless chicken breast at 325 degrees, it will take about 35-45 minutes to fully cook.
Bone-in chicken will take longer to smoke at these temperatures, so plan accordingly and keep an eye on the internal temperature.
How do you smoke chicken breasts without drying it out?
Boneless, skinless chicken breasts are a very lean cut of meat, which means that it can easily dry out when it cooks.
Because we don't want our chicken breasts to dry out, we marinade them overnight.
Marinating chicken before smoking it will help to make it as moist as possible.
A good marinade will also help to tenderize the meat and depending on what kind of marinade you use, it will also add a lot of flavor.
Our marinade of Italian dressing is simple, but it's super effective and makes the process so easy.
Another way to keep the chicken breasts from drying out is to brine the chicken before smoking. You can find a great recipe for a brine here.
Do you flip chicken breasts when smoking?
We recommend that your flip your chicken breasts one time while they are smoking to ensure that your chicken is evenly cooked.
You want to keep the lid closed as much as possible on the smoker so that it keeps the heat and smoke trapped inside.
Related Recipe: Looking for other Smoker Recipes?! Try our Easy Smoked Brisket!
What kind of smoker do you use?
We use a Camp Chef Smoker and love it. It makes a great gift idea for your husband or dad!
We have also heard great things about the Traeger Pellet Grills.