This Slow Cooker Bacon Wrapped Apple BBQ Chicken is so quick, delicious, and full of flavor. If you love bacon and chicken, you need this recipe in your life.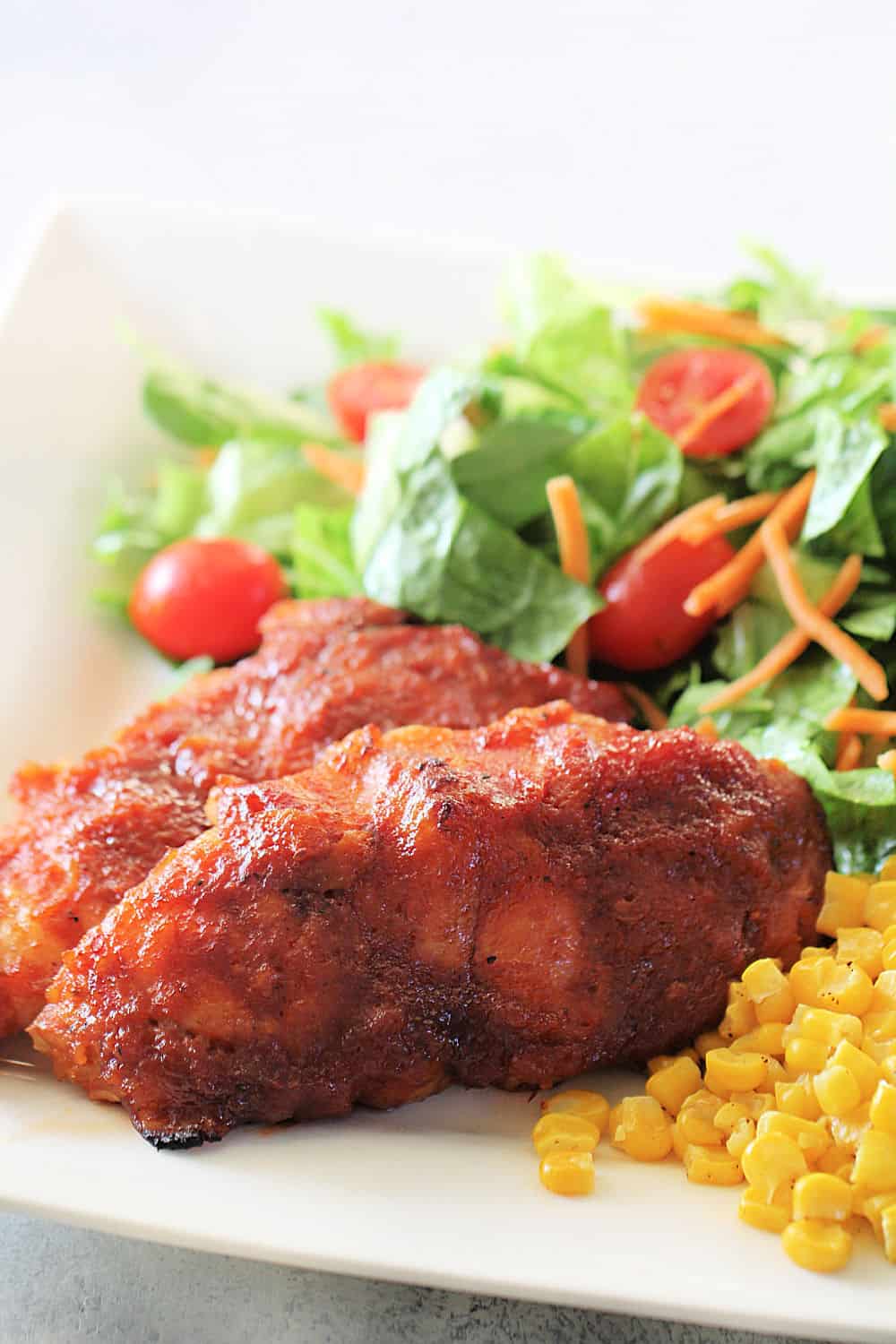 You all know about my obsession with my slow cooker. This Slow Cooker Bacon Wrapped Apple BBQ Chicken recipe was so easy to make but was so full of flavor. It is definitely a keeper in our house.
I love bacon and chicken so this combination was a total winner for our family. Add a little bit of delicious and sweet apple flavor to it, and your tastebuds will die and go to heaven.
It's quick, simple, full of flavor, and incredibly easy to make. If you know it's going to be a crazy night, we highly recommend throwing this in the slow cooker in the morning, to enjoy at night.
Could I make Slow Cooker Bacon Wrapped Apple BBQ Chicken recipe using any type of chicken?
For this recipe, we have only tried it using boneless skinless chicken breasts. However, I am sure it would work just as well if you used any form of boneless meat.
We love using boneless chicken thighs, because the meat is so juicy and tender. It's also a little darker. Chicken tenders would also work great with this recipe.
Chicken with the bone in, might get a little tricky and cook a little differently, so we recommend no bones.
You could also cook the chicken on high for 4 hours, but we recommend cooking it on low for longer, for a more juicy chicken.