Buying for the husband who has everything? We've gathered a few things we know he will LOVE this Christmas!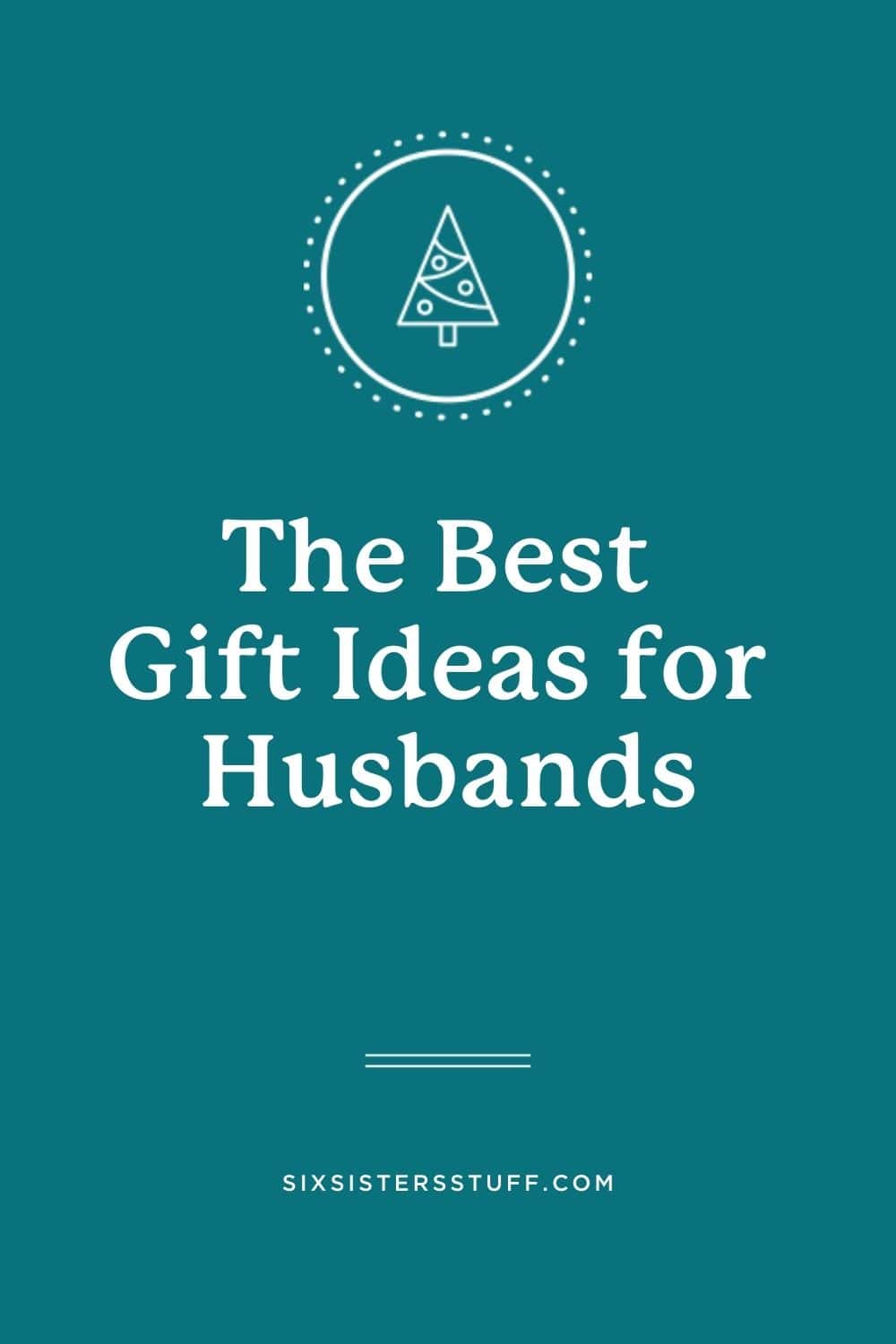 Anyone else struggle with knowing what to get their husbands?
We went straight to the source this time around and asked OUR HUSBANDS about their favorite gifts they've ever received or what they are asking for this year.
Hopefully this helps you out as you shop for your husband!
Need more gift ideas? Be sure to check out all our gift guides:
I love that this has a clock on it! It was one of my husband's favorite gifts that he got last year and it's one he uses everyday.
The best part about this charger is that the cables are attached!
I usually have my portable charger, but hate carrying around a huge cord. This is such a handy thing that my husband uses all the time.
If you've got a husband who loves to use their grill or smoker, this is such a fun one! It's also a gift to yourself because they'll want to use those rubs and cook dinner. Everyone wins!
My husband got one of these for his birthday and now all the men in the neighborhood have been getting one too.
What I love about it is you can grill hamburgers and steaks on it, but then because it's a griddle you can make hashbrowns and stir-fry and french toast . . . it's incredible!
If you have a husband that loves to grill, this will become his favorite gift of all time.
This is another big investment and I know it's not in everyone's budget – if you want to save money, look on Craigslist or neighborhood Facebook yard sale groups to find a pre-loved smoker. They last a long time!
My husband LOOOOOOVES his smoker. There are not enough love adjectives to describe how much he loves it.
This is perfect for any husband who likes to workout or finds deep massages relaxing!
It's great for sore backs, shoulders, legs, feet – it also helps with muscle knots.
Another great tool that helps with massage, sore muscles, muscle knots, and any pains -it helps reach those places that you can reach yourself!
We have one of these at our house and use it all the time!
Also another great thing that my husband uses all the time! I think that as our men get older, they need more help with body aches. Ha ha!
Getting your car detailed can get super pricey!
Groupon is a great option if you want to get it done professionally, but this car detailing vacuum is a great price.
With the vacuum and a few products, offer to detail his car yourself! I'm considering asking for this gift myself to be honest.
You could also grab this Car Wash and Cleaner Kit – his car will never look better!
Once his car is clean, keep it clean with this cool little thing that goes between the car seats and stops stuff from falling down that crack! No more lost phones or food!
If your husband likes beef, you are going to want to check out this company that ships fresh meat right to your door!
ButcherBox delivers 100% grass-fed and grass-finished beef, free range organic chicken, heritage breed pork, and wild caught Alaskan sockeye salmon.
We have tried this a few times (especially when there are meat shortages!) and the meat is always delicious.
12. Basic Tool Set (for inside the house or kitchen)
Most men have some tools, but usually they are stored away in the garage.
My husband has loved this smaller toolbox to keep in the house or in the closet for when we need something done quick. I've pulled these out a surprising amount too!
Depending on their preference, both are great! My husband does love the noise cancelling feature on the Air Pod Pros.
Gifts from your man's favorite team can get expensive!
Instead of checking the professional teams websites, check your local Target, Walmart, or other department store (even like TJ Maxx or Marshall's!). They will usually have great gear for a much cheaper price!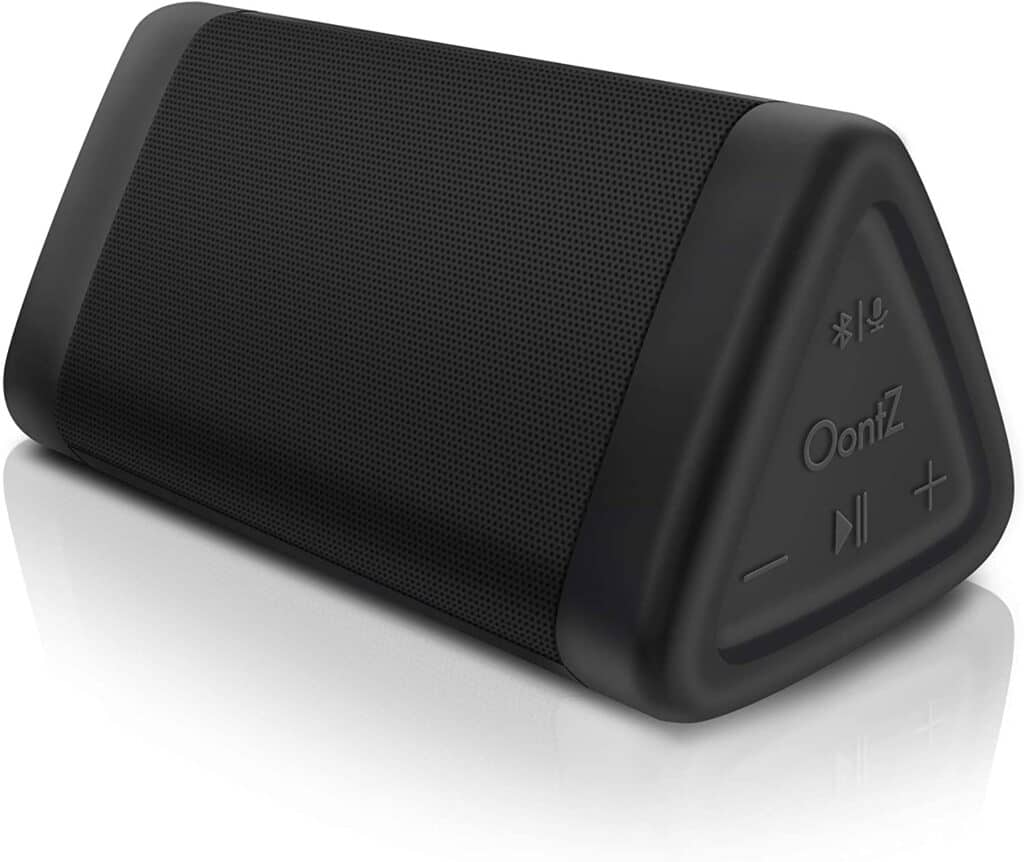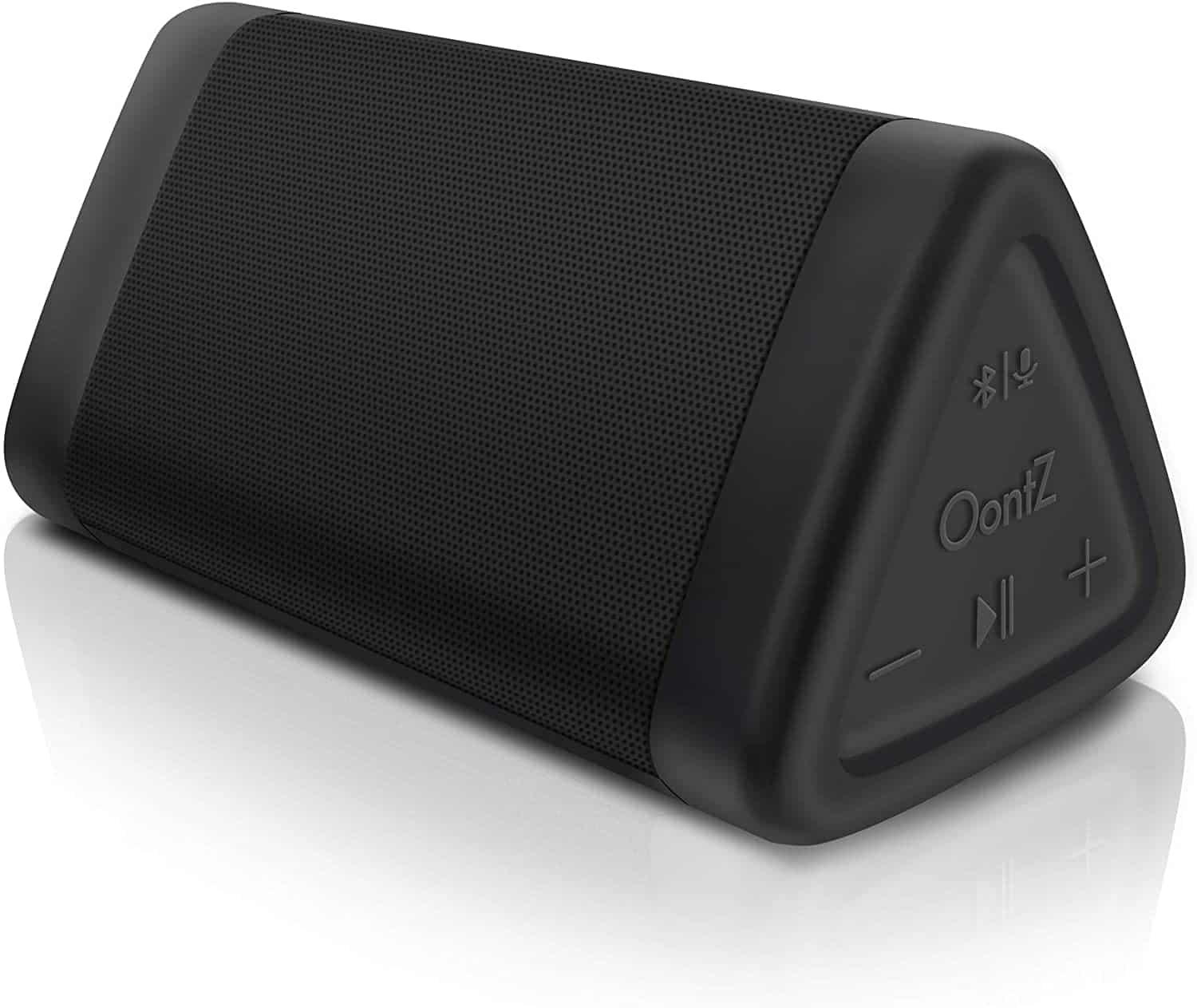 This speaker is under $30 and has over 96,000 reviews. You can't go wrong!
My husband loves to play games outside in the summer time.
Ladder toss is easy to play and is good for all ages – I like that this one travels to easily!
Spike Ball is such a fun game that all our husbands love to play together. It's perfect for the backyard or even the beach.
Kan Jam is another game our husbands love – this one is like portable frisbee golf!
This is another fun game that we just found this year!
It is a lot of fun to play with a team!
These games are perfect to take with you when you camp, barbecue outside, or hit the beach with friends. Here are a few more that we have loved: Yardzee, Viking Bowling, and Corn Hole.
I think my husband had the same wallet for 10 years. I ordered this one for his birthday last year and it was a total hit!
It's less than $20 and has great reviews.
A wallet is a great stocking stuffer as well.
Another awesome wallet is an Ekster Wallet – it's a slim wallet that has a hidden compartment for credit cards. My husband loves his!
It's a little more money, but super durable and also has RFID protection built in to the wallet.
My husband loves grilling in all seasons and this lets him grill indoors, on camping trips, or just about anywhere he wants. A great option for your barbecue loving man!
This kit makes such a fun gift for your bearded guy, it comes with everything!
I might also add that it's pretty enough to display, so you won't mind it on your bathroom counter.
Can we all just take a minute to recognize what a great invention this is?? I get tired of cleaning up little beard stubble in my bathroom . . . this is amazing!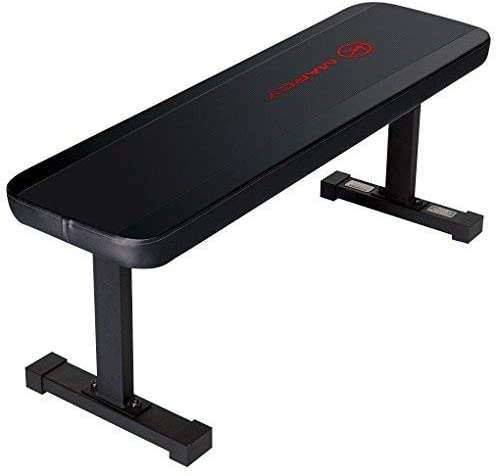 Whether your husband is into working out or wanting to get into working out, a weight bench is a great place to start for a cheap home gym.
This set is AWESOME for working out at home. It doesn't take up much room, but is still heavy enough to get in great workout!
This scale is less than $30, but it connects to your smart phone and keeps track of your BMI, body fat, subcataneous fat, protein, BMR, etc. It's pretty awesome if your husband would be into something like this!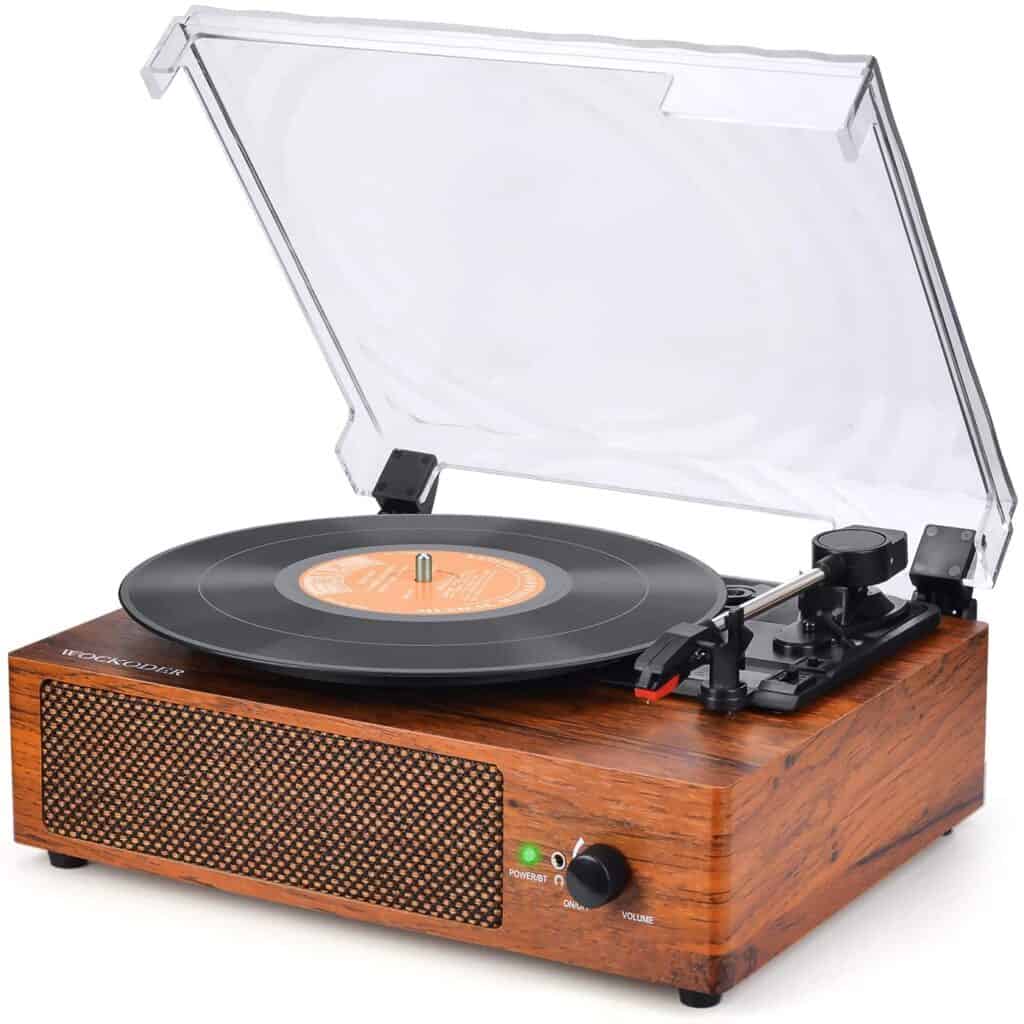 These record players are so fun! They range anywhere from $30-$200, so they can work with any budget.
You can find some classic records on EBay and at thrift stores. It's turned into a super fun hobby for my husband and I love playing some of the Christmas classics while I clean the house!
My husband is STILL talking about the couples massage I talked him into over two years ago. It's a fun date night, a great way to relax, and a gift for yourself too. Groupon has tons of options and is perfect if you're looking for a deal!
Every year I try and throw in at least one fun boyish toy for my kid-at-heart husband! We've done these helicopters, or these remote control cars that drive on walls!
These are perfect for wearing to the gym or while traveling, and you don't really have to worry about them getting lost or creating a problem!
My husband actually prefers this one over his real ring because it is SO comfortable!
New games are so fun on Christmas, and now that we're spending so much time at home it might be fun to mix it up a little bit! We've loved Exploding Kittens, Catan, or Throw Throw Burrito (perfect if you have small kids!).
This was another game we were going to add to the list this year!
Every guy needs a bag that they can take with them for a quick overnighter or road trip – this bag is oversized and awesome!
Plus the leather is gorgeous!
Every husband needs power tools – but our husbands told us that not all power tools are created equal! Make sure it's a trusted brand like DeWalt.
This combo kit has over 32,000 5-star reviews, so you know it's good!
Does your husband ever forget to pack stuff when you travel? This kit is awesome because it comes pre-packed with everything you are going to need for a quick getaway!
Everyone loves a good lounge pant! These joggers are a good dupe to the Lululemon men's jogger for a fraction of the price!
Perfect for hitting the gym, or as a carry-on bag for traveling! This Nike bag has two water bottle pockets and is such a great price. It comes in a few colors and has awesome reviews!
Our dad gets slippers every single year for Christmas and it's still his favorite gift! So of course I had to add them here. Love this manly pair! They have AMAZING reviews and are less than $30!
We love these Yeti insulated tumblers, but there are a ton of options on Amazon or at your favorite sporting goods stores.
Anyone else's husband love breakfast sandwiches? This has been so much fun for both of us, but my husband is a huge fan!
If your husband loves foot massages, but you aren't always around to give them . . . he needs this! 😉
It's also great to use at your desk while you are working . . . work and give yourself a foot massage at the same time!
This little console comes preloaded with over 600 games for less than $30!
When I gave this to my husband for Christmas, we stayed up until 2 am playing the Nintendo games from our childhood and it was SO MUCH FUN.
Highly recommend this!
They have a Super Nintendo Console that comes pre-loaded with games as well!
"Shackets" (shirt jackets) are everywhere this year and I love this one because it's lined with soft sherpa! Has great reviews and is great quality!
If your man likes to camp, hike, fish, hunt or do anything outside, this is a fun gift! It comes loaded with 13 things that you might need in an emergency. It's also a great thing to keep in your car
How do you make cleaning fun? Get a power washer! My husband has never been more willing to clean up since getting one!
These are the best shoes! My husband keeps his by the back door and just slips them on when he needs to run outside or into the garage. He loves them.
This one is a little more on the pricey side, but so much fun.
This is such a great way to workout or take out some stress. It comes with the gloves, which makes this a great deal!
47. New Shoes (sneakers, trainers, whatever you want to call them)
This is a style of shoe that all our husbands love – the look is timeless and they are so comfortable.
This is just one of those things that is so great to always have in your car. Just a super practical gift!
If your husband doesn't have a face wash routine, this is a great time to start!
This is super basic – just a face wash and then a moisturizing gel. Smells amazing!
If your husband has a favorite cologne, for sure grab that. But if he is still figuring out what cologne he likes, grab him a sample set like this one so he can try them out!
We are loving all the flannel shirts – even Target and Walmart have some amazing options!
We think every guy looks good in flannel.
This hammock is fun because it's SO huge! It has 7000 5-star reviews and is less than $30. My kids love our hammock and this one is a good one!
A fun way to practice your putting skills indoors, even during snowy winter time!
Kind of a cool thing! This one charges your phone by simply setting your phone on top of it! I didn't even know something like this existed!
This is perfect for beard and mustache trimming (my husband likes to leave a little stubble, so this is what he uses). It's also waterproof!
You might also want to get him a Manscaped Grooming Kit, if that's something he is interested in. 😉
We got one of these last year and I can't even begin to tell you the peace of mind that has come with it! We now have all the outdoor Ring cameras around our house and I love that I can see every camera through the app on my phone. It's the best priced home security out there!
This is one of the best things we bought when we had little kids! We love bike rides and it was so fun to take our little kids with us.
Or send dad and the kids out on a bike ride while you stay home and enjoy some alone time. 🙂 It's a win-win.
These really are kind of fun to see where your ancestors are from! We actually discovered through our family's DNA tests that my great grandma had another child none of us knew about – it's been cool to connect with their family! And it was all thanks to a DNA test!
This was something that I got my husband this year because he needed some new clothes for work and just didn't even know where to start . . . this company was awesome!! You take a style quiz and they curate a box of clothes tailored to what your husband wants.
My husband ended up keeping everything they sent – and I loved that I didn't have to worry about making returns for him! Plus, he looks really good in his clothes! 🙂
I never knew how much having a good pillow helped you sleep! My husband and I got these pillows a few years ago after trying every pillow out there and these pillows were a game changer!!
Highly recommend – and they have amazing reviews as well!
Now let's talk about some sentimental gifts . . . .
This is a cute journal that you fill out and then give it as a gift. If your husband's love language is words of affirmation, this would be such a good gift!!
If your husband's love language is quality time spent together, this little set of dates is the perfect gift!
Even better – put these date nights on the calendar and set up babysitters so that they happen!
You can make your own date night cards if you don't want to use these ones – there are tons of ideas on Pinterest!
This is the coolest thing – you pick the day and they will generate a designed star map that shows the alignment of the stars on that day and place you choose. Such a fun way to remember a special day!
I love to make these chatbooks for my kids, spouse, and parents each year. . . they are kind of like "scrapbooks for dummies"? Or I should say scrapbooks for people who don't have time to scrapbook.
I can make a book in about 20 minutes and the prices start at $10 a book. They have a free app that you can use to design your book (it's like a drag-and-drop process) and it is so easy.
It's the best way to get those pictures off your phone and into a book so that everyone can enjoy them!
If you went on vacation, this is a great way to highlight your vacation . . . or your wedding day . . . or anything special you want to remember!
If you haven't read this book as a couple, I highly recommend it!! This helped my husband and I so much in our relationship. It's such a good read for couples.
This is a fun idea to remember your house or a location or a family portrait – this little shop does custom artwork of whatever you need! This is also a great gift idea for parents.
This would be such a fun thing to do as a date night at home together!
If you need more ideas for a date night, check out our DATE NIGHT AT HOME IDEAS.
If your husband has everything, give him a cool experience like racing a Ferrari! I guarantee he will never forget it!
Let's be honest – every husband would love some new lingerie for you for Christmas. 🙂 This website is our FAVORITE place to get lingerie because they are styles that look beautiful on every woman and the pictures of the products are not on women with photoshopped bodies – they are flat lays like this picture above or on a mannequin. We LOVE the mission behind this small shop and totally support them!
I feel like every husband needs some socks with their wife's face on them! 😉 ha ha!
My husband likes leather corded bracelets and I loved that this one could be engraved with your kids' names (or whatever words you want!).
If you need a fun idea to help make your date nights and quality time more fun, you will love this book! It is full of fun ideas to spice up your dates!
These 65 ideas are perfect to surprise your best friend with a thoughtful gift during special occasions. We have provided the top picks for the best last-minute gift. These are some of my husband's favorite things and they might be a new way to raise your husband's heart rate! This holiday season you should consider these unique gift ideas and/or experience gifts and treat your favorite guy. Your perfect match will thank you, and you will have an easy way to get an added bonus of brownie points in your marriage!
Whether you are looking for birthday gifts, an anniversary gift, valentine's day gift, or the best gift for father's day, you will be sure to find a romantic gift for your man. The perfect gift can be hard to find but the good news is that we are giving you the best gift ideas. The special gift will have your husband talking for years to come!
What else would you add to this list? Leave a comment below!