Take your meat to the next level with this EASY Smoked Brisket recipe. Step-by-step instructions and 6 simple ingredients make this slow smoking brisket recipe perfect for your next meal.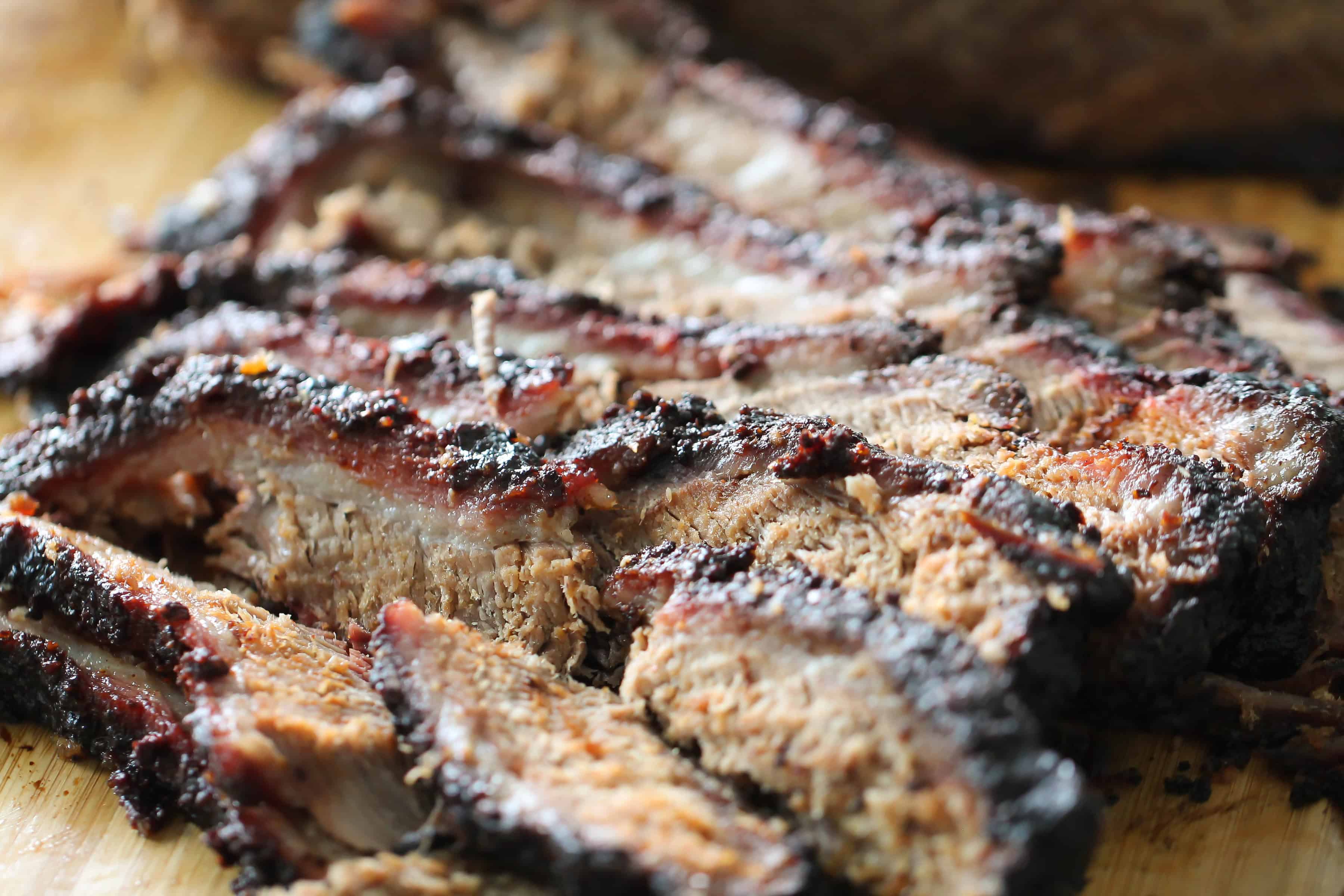 Smoked Brisket
My husband and I are obsessed with barbecue, so I was so excited to surprise him for Father's Day with a Camp Chef Woodwind Pellet Grill.
Our favorite dish to make on the smoker is Smoked Brisket. This recipe is so simple – the rub only has 5 ingredients (brown sugar, salt, paprika, chili powder, and black pepper)!
How many hours per pound for smoke brisket?
When it comes to smoking brisket, the question that we get the most is how long do you smoke a pound of brisket. Here is a good rule of thumb:
Cook 1 1/2 – 2 hours per pound of brisket between 200-250 degrees.
There are a couple of factors that will determine just how long to smoke your brisket, such as temperature fluctuation, how often you open the door of the smoker, wind, etc.
What temperature To SMOKE BRISKET?
The ideal temperature of a smoked brisket is somewhere around 195-200 degrees at the thickest part of meat, but keep in mind that the temperature will continue to rise (even up to 10 more degrees) after you remove it from the smoker.
How much brisket should I plan on serving each person?
When it comes to brisket, butchers recommend 1/2 pound per person. It's definitely better to have too much than not enough.