Only two ingredients needed to make this delicious dip. Fluffy and creamy, it pairs with strawberries, bananas, pineapples, and all your favorite fruit.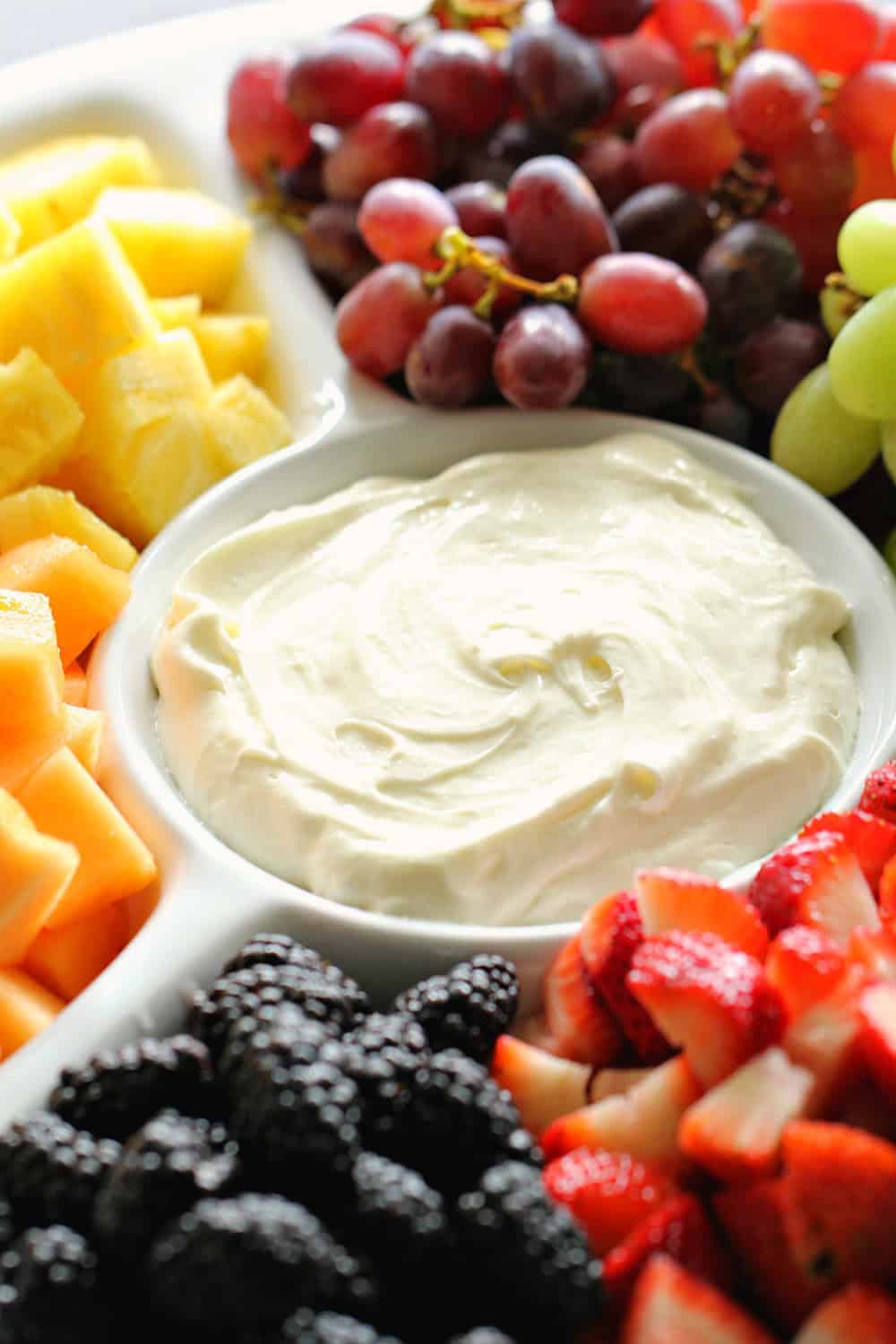 This 2 Ingredients Cream Cheese Fruit Dip is our go-to fruit dip recipe. It only has two ingredients, but you would never guess by how delicious it is. Whenever I take this dip to a pot-luck or party, it is always a big hit.
My mother-in-law was the one who taught me this recipe and it's been a staple at all our family parties for years!
How to make easy and delicious 2 ingredient cream cheese fruit dip:
There isn't much to this recipe – all you need are these two simple ingredients: whipped cream cheese and marshmallow creme.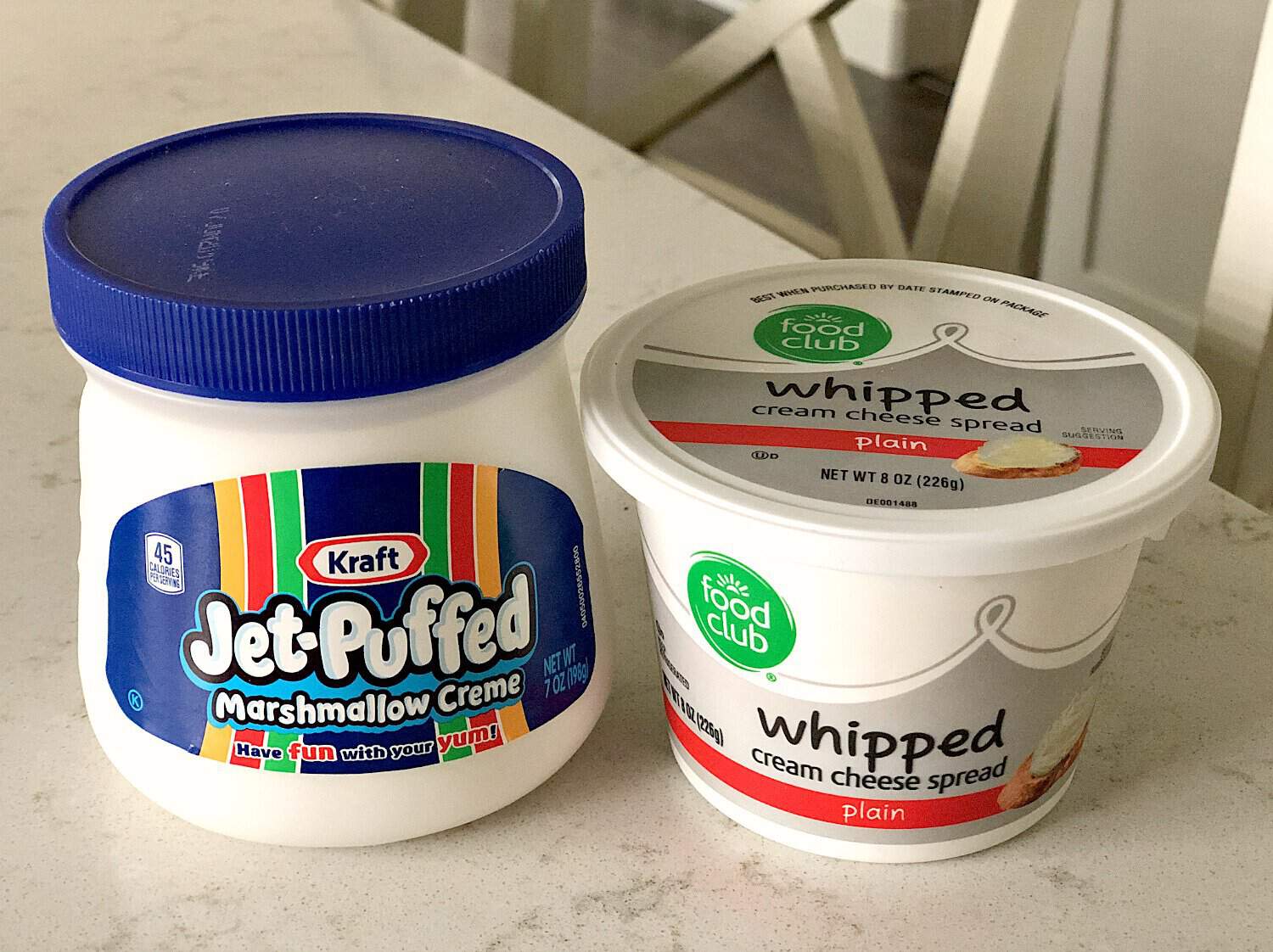 Step 1: In a large bowl, add both containers of WHIPPED cream cheese and marshmallow creme in a large bowl. I just use a large serving spoon to empty the containers.
You can use regular cream cheese, but I like how light and fluffy this version is using the whipped cream cheese.
***Warning: the marshmallow creme is going to be very sticky. But I promise it will turn out in the end!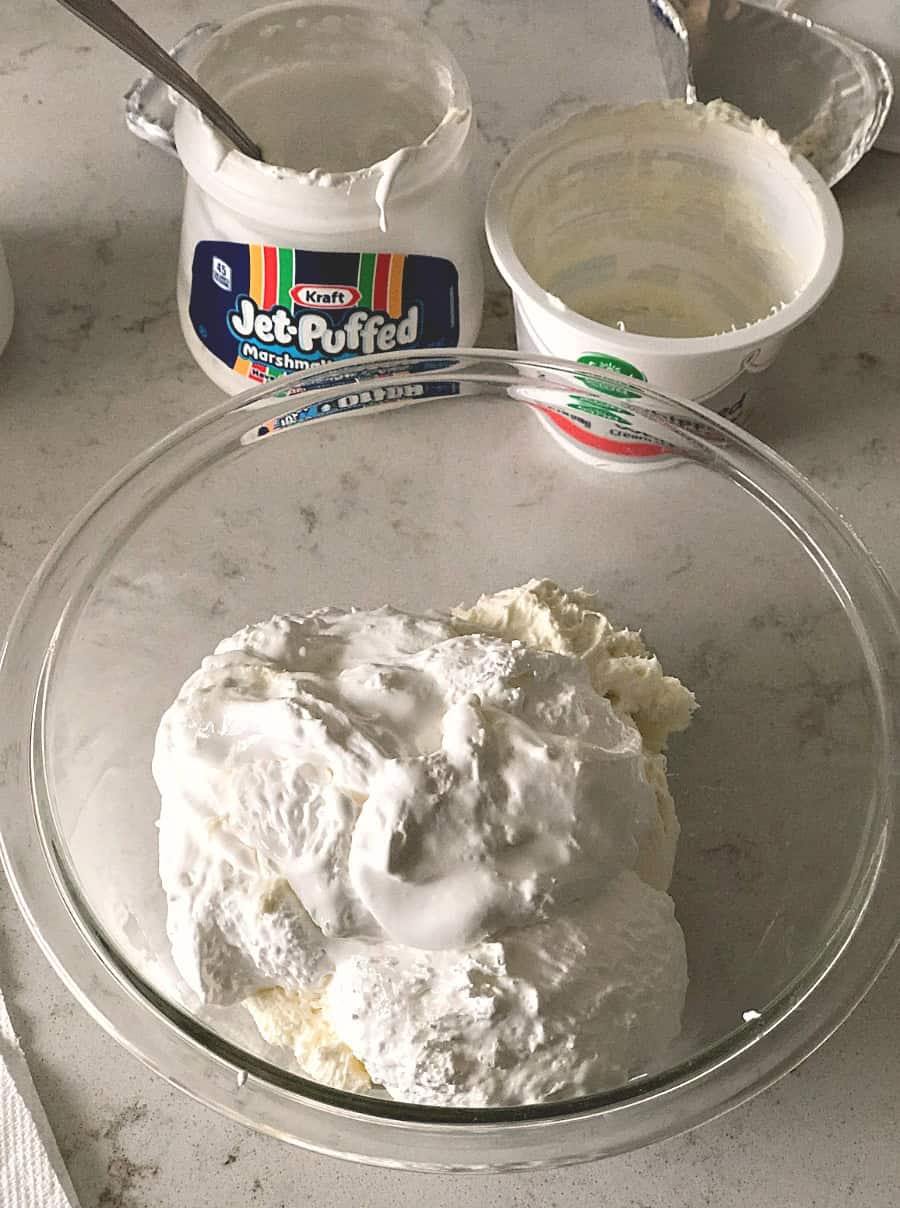 Step 2: Whip until fully combined. I have used a wooden spoon to do this (it will be difficult, but it can be done. Consider it your arm workout for the day), but I have found that it makes a smoother dip when you use an electric hand mixer.
This is the hand mixer that I have had for years. It's super inexpensive and I use it for recipes like this one, frosting, and fluff jello.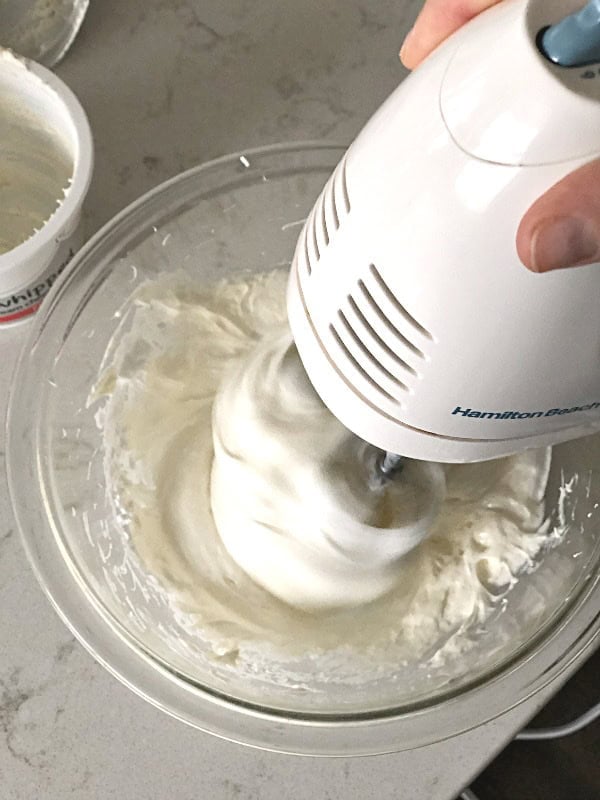 Step 3: Serve with your favorite fruits!
Some of the fruits that I love to serve with this 2 ingredient cream cheese dip:
Strawberries
Pineapple
Canteloupe
Watermelon
Blackberries
Grapes
Apple slices
Banana slices
Clementines