This Brown Sugar and Cream Cheese Fruit Dip is one of our favorites when served with fresh fruit. With only three ingredients, it is so simple to throw together for a party or easy snack.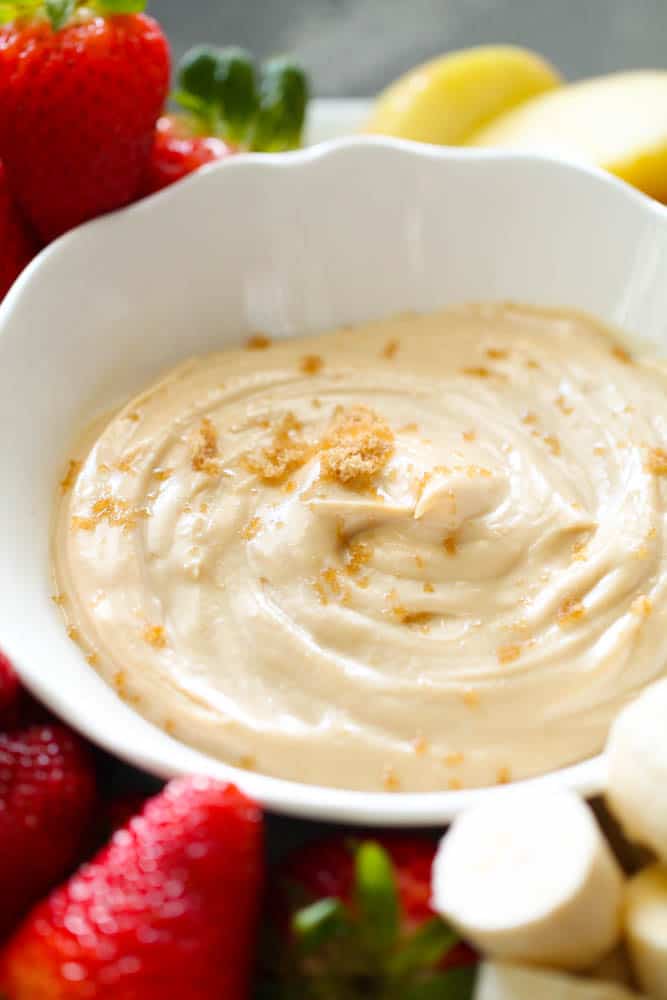 This creamy Brown Sugar Fruit Dip has been one of the most popular recipes on our website for a long time. And for good reason – it's easy, it's so delicious, and it comes together in only a matter of minutes!
There are lots of fruit dip recipes out there that are so good (like our Creamy Fruit Dip), but this one is one of my favorites.
I feel like the cream cheese mixed with the sweetness of the brown sugar is what makes this dip incredible. Throw in a splash of vanilla and this dip is ready to go.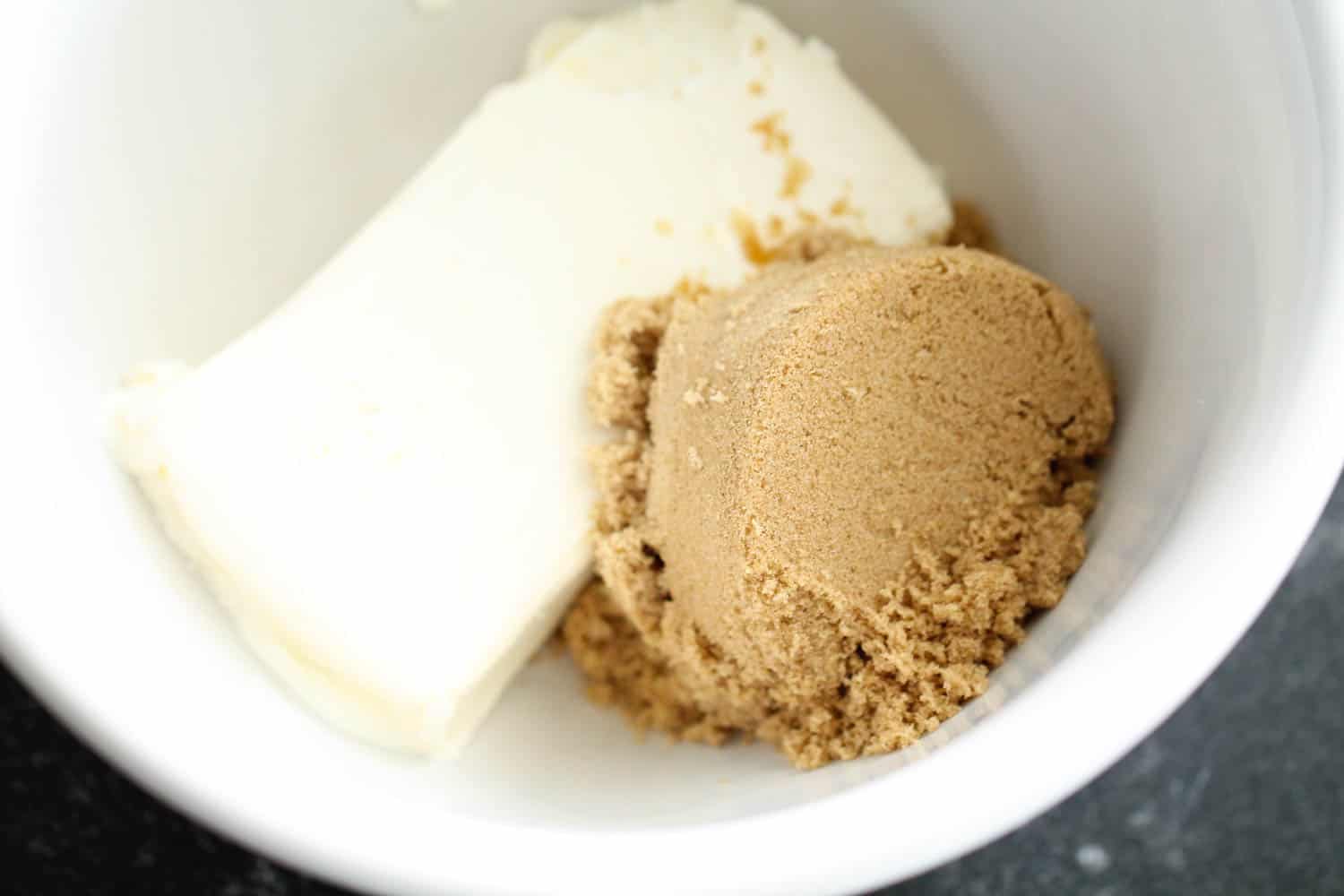 How To Make Fruit Dip:
The first ingredient used in this recipe is a block of cream cheese. You can use full fat cream cheese, Neufchatel cream cheese (which is just a lighter version), Greek yogurt cream cheese . . . any of them will work great.
You want to make sure that your cream cheese is softened to make mixing really easy.