This healthy Greek Yogurt Chocolate Fruit Dip is perfect for fresh fruit and graham crackers. Curb your cravings with this yummy snack!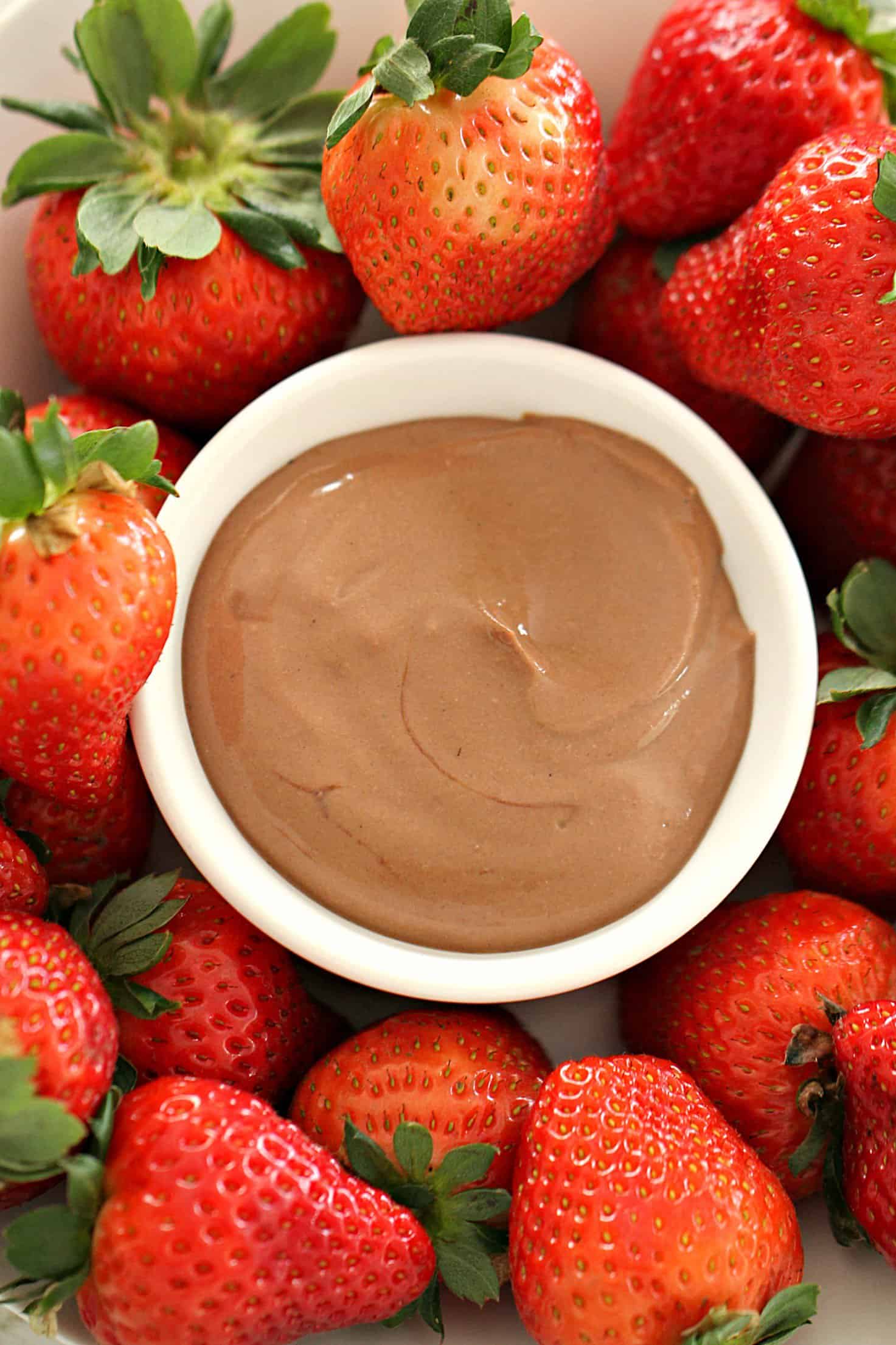 I love fresh fruit, but this Healthy Greek Yogurt Chocolate Fruit Dip takes it to the next level!
My kids love dipping any kind of fruit, so I want to be sure that it's healthy and not loaded with sugar.
This dip starts with Greek Yogurt as a creamy base.
Ingredients needed for Healthy Greek Yogurt Chocolate Fruit Dip:
plain Greek yogurt
honey
unsweetened cocoa powder
vanilla extract
Strawberries, bananas, and any other fruit to dip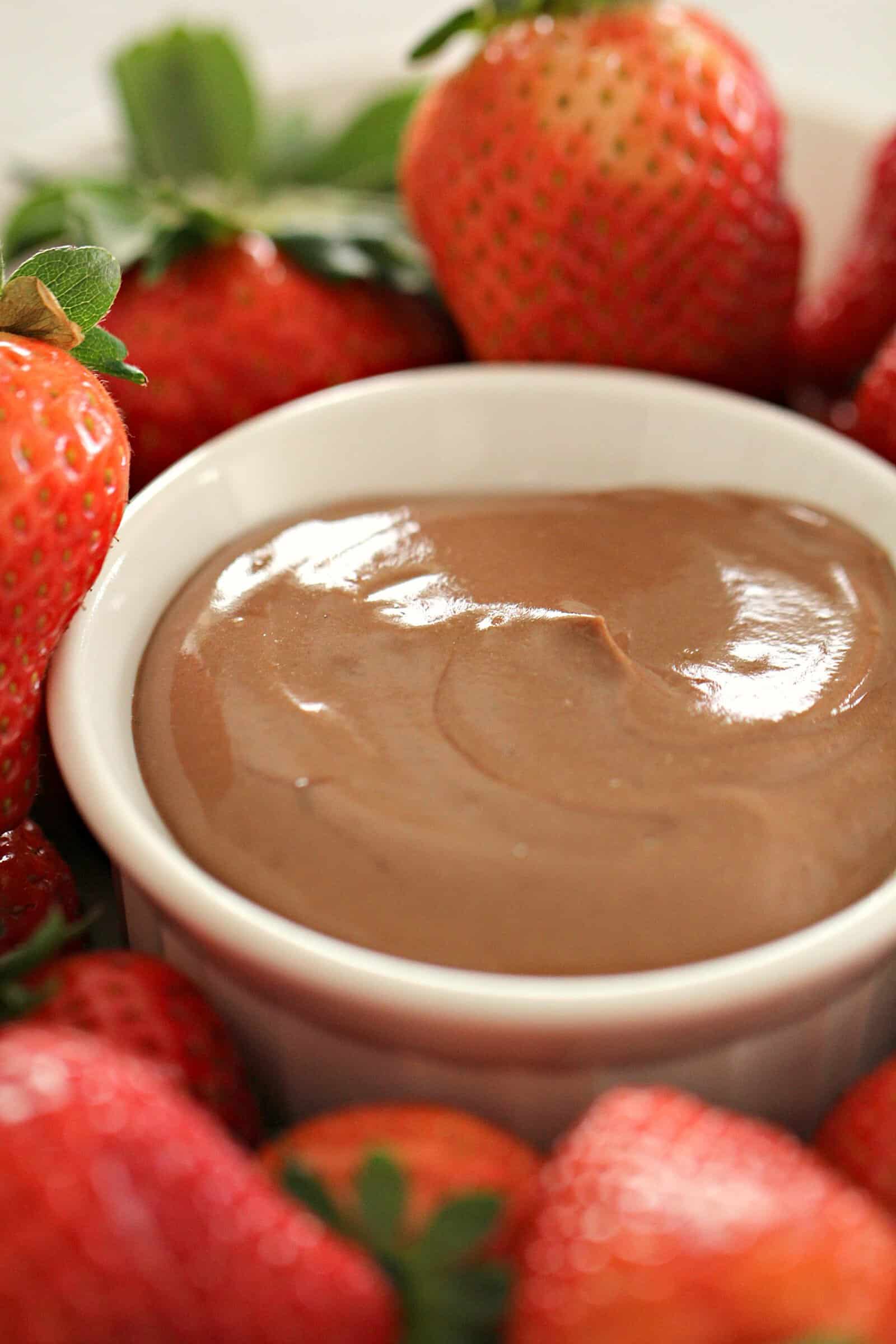 How to make Healthy Greek Yogurt Chocolate Fruit Dip:
Step 1: Start with your yogurt.
One of my favorite kinds of Greek Yogurt is Fage (this isn't sponsored, but I am just sharing my what I use for my family).
They have lots of protein and no sugar added, plus all their ingredients are natural.
I also love how smooth it is and the flavor is so good. Do you have a favorite kind? I would love to hear in the comments below.
Step 2: Add your chocolate
The next ingredient needed to make this fruit dip is cocoa powder.
By itself, cocoa powder is actually quite bitter tasting and you usually have to add a lot of sugar to make it taste good.
Step 3: Add the sweetener.
However, for this recipe, we are going to be using honey as a sweetener.
I know that honey is still considered a sweetener, but I do appreciate the added nutrients and benefits that it provides.
You can also use a smaller amount than sugar to still get the sweet taste that you need for your recipes when you use honey, so that's another pro to add to the list.
Step 4: Add your vanilla.
The last pantry ingredient that you need for this dip is vanilla extract.
I do not recommend making this recipe without it. It adds the flavor that you need to pull everything together.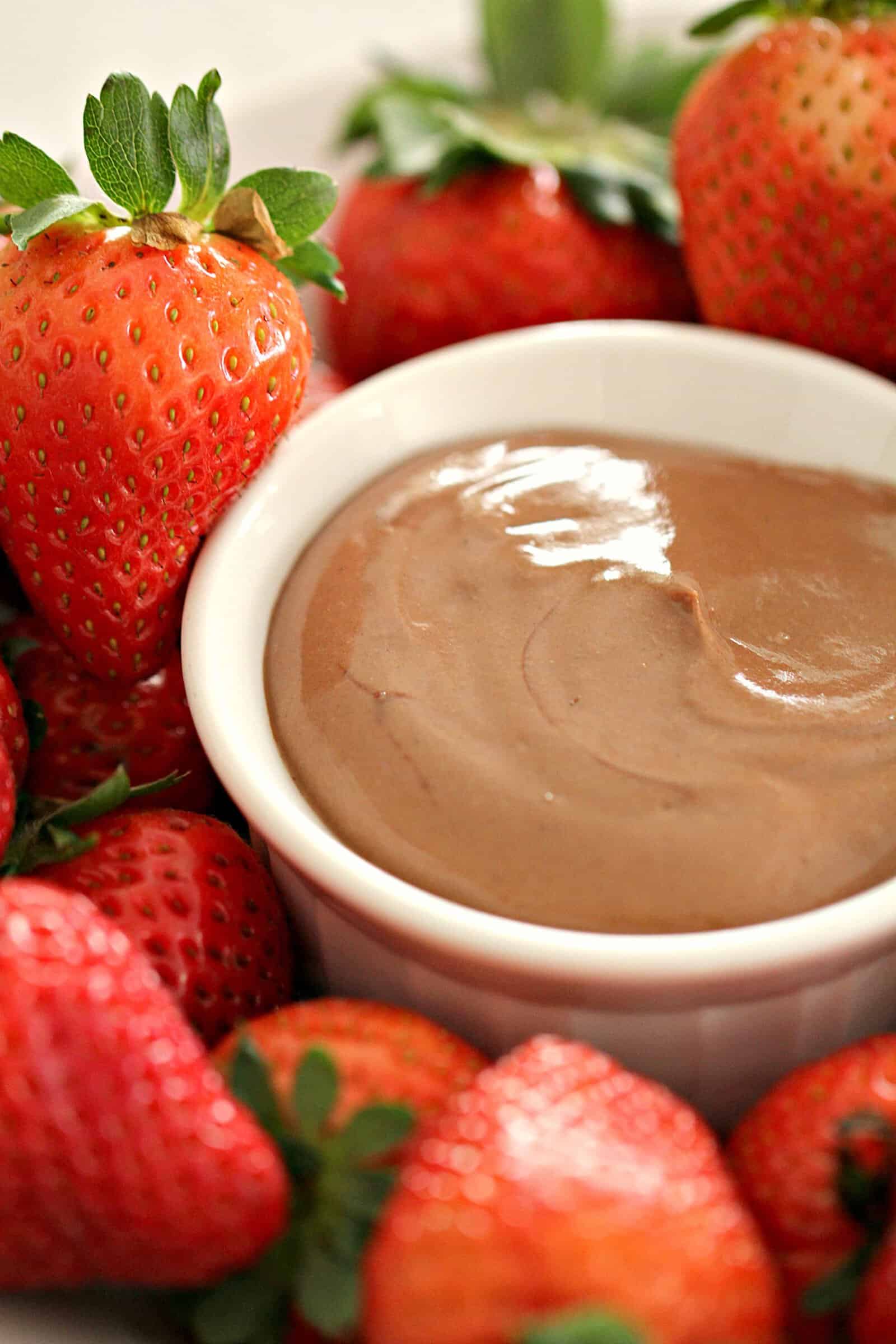 Mix all the ingredients together and serve.
I have also made this dip hours before eating it and letting it chill in the fridge until I served it and it was delicious.
I think that you could make this up to a day before and have it still be perfect.
Other fruits to try in this dip:
raspberries
bananas
apple slices
pineapple
melon (cut into bite-sized pieces)
I also love serving this yogurt dip with graham crackers and Nilla wafers.